Apparently I've not been as consistent in updating this blog during the last half of 2012 as I have been in previous years. I suspect that's primarily due to the other updates and images I've been posting on Facebook and Tumblr. Tumblr especially has an easier and more elegant interface for displaying individual and groups of images, and it's been far easier to quickly post a shot (or two or three) there. I will endeavor, however, no to ignore this blog and provide more context and information about the images and the associated shoots.
In the meantime, let's do a quick recap of 2012:
January started with a studio shoot featuring two models I hadn't worked with before, Grace and Carlee. I also got a chance to work with both Jenn and Lindsay again as well. The studio shoots primarily featured my Sword & Sorcery theme and all four models were wonderful. January also meant I was working in a new studio yet again - my 4th or 5th in as many years.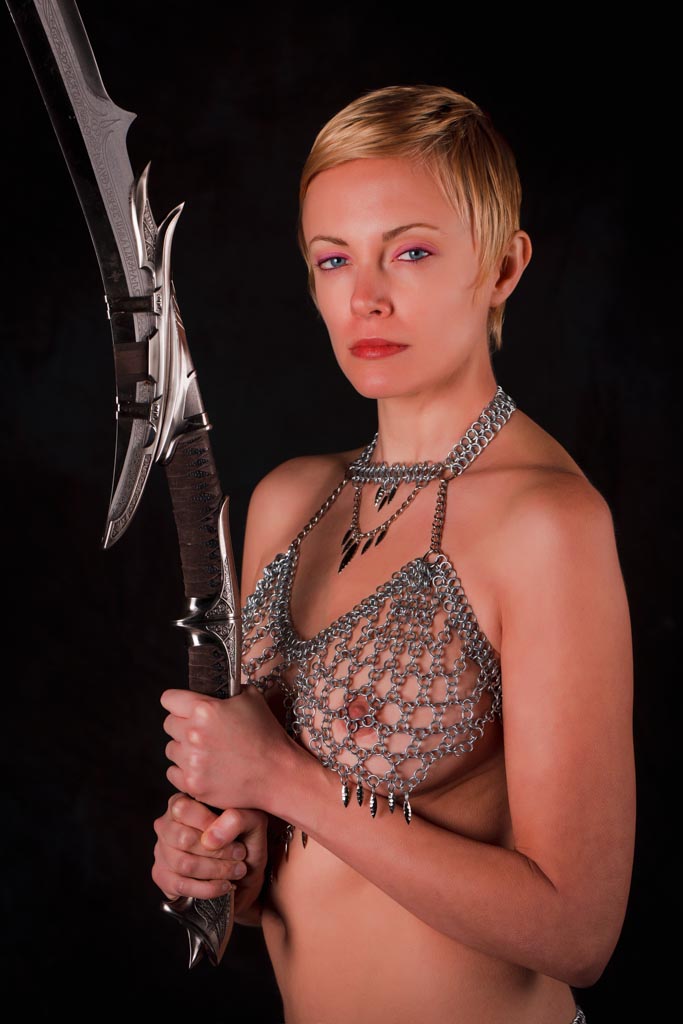 Grace in Chains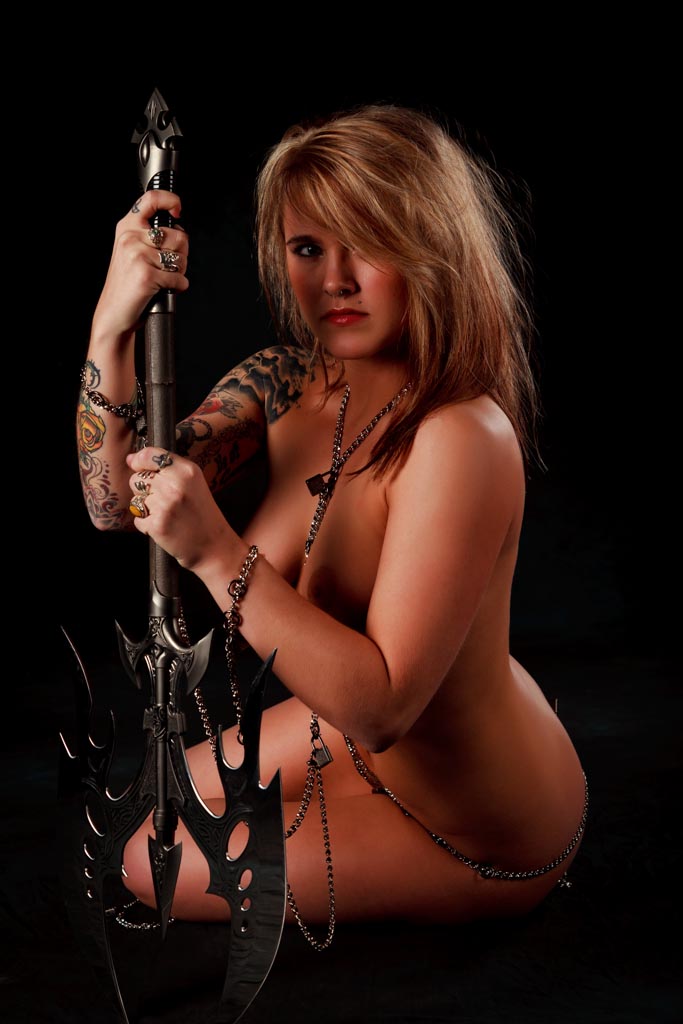 The lovely and mysterious Carlee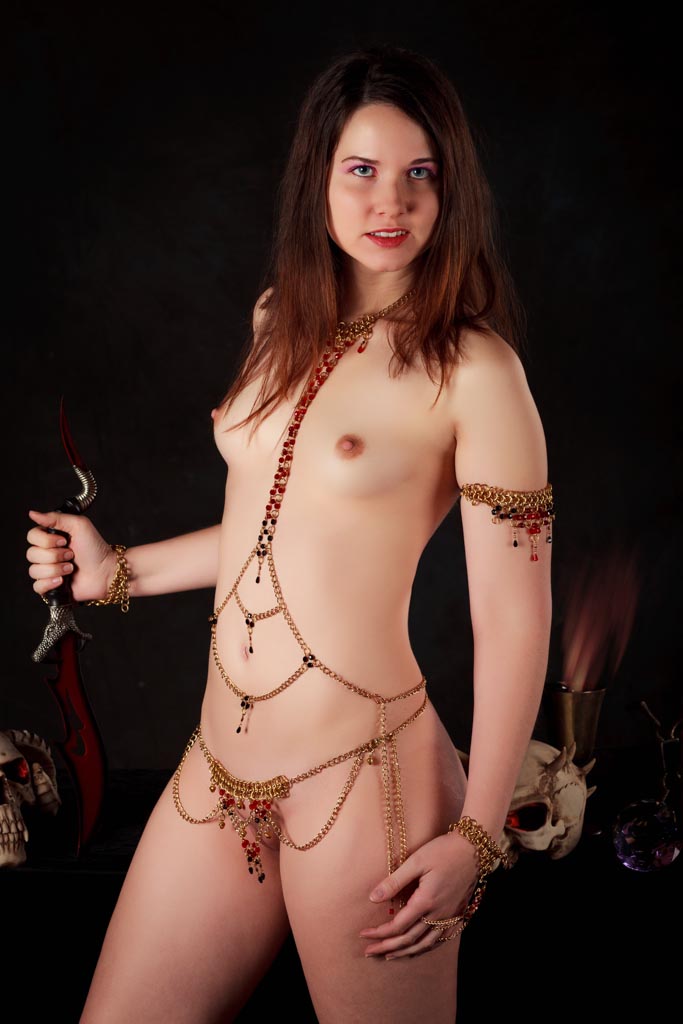 Gorgeous Jenn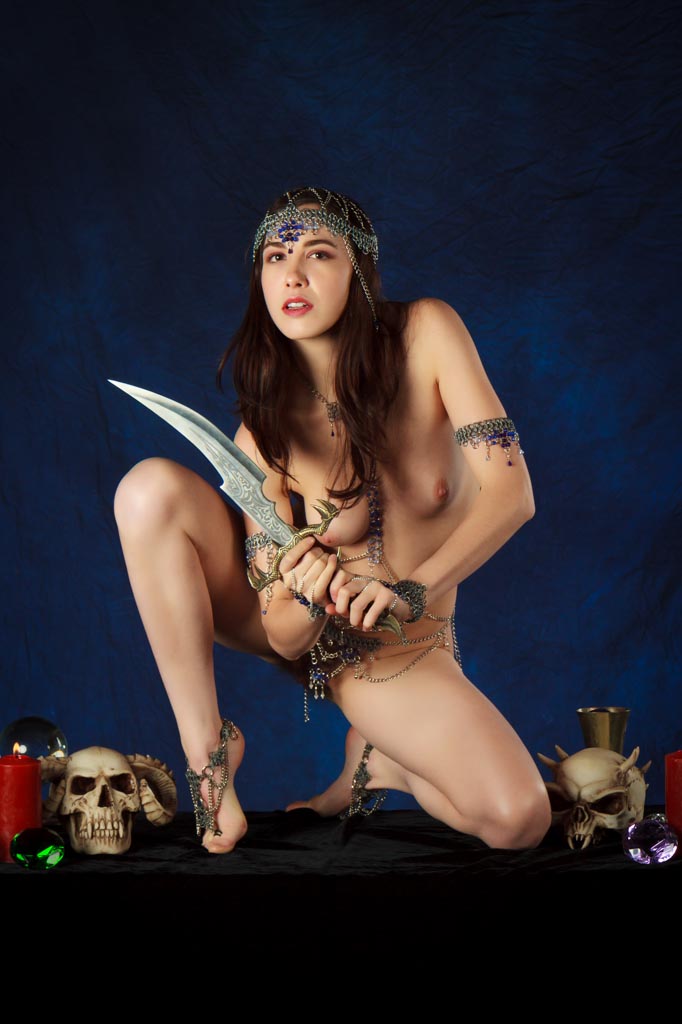 Luscious Lindsay
I didn't get to work with Grace again, though she was one of my top three contenders for the Winter Fairy. Unfortunately, she had to return to her home state of Utah, and the Winter Fairy shoot, for a number of reasons, didn't get finished in 2012.
February started off with a shoot in a Horror House in Vancouver with the lovely models, Jenny, Candy and Dino. They wanted an Underworld themed shoot and I was happy to oblige. It was freezing in the unheated building, but the girls handled it quite well and we got a lot of great shots for these Unchained Girls.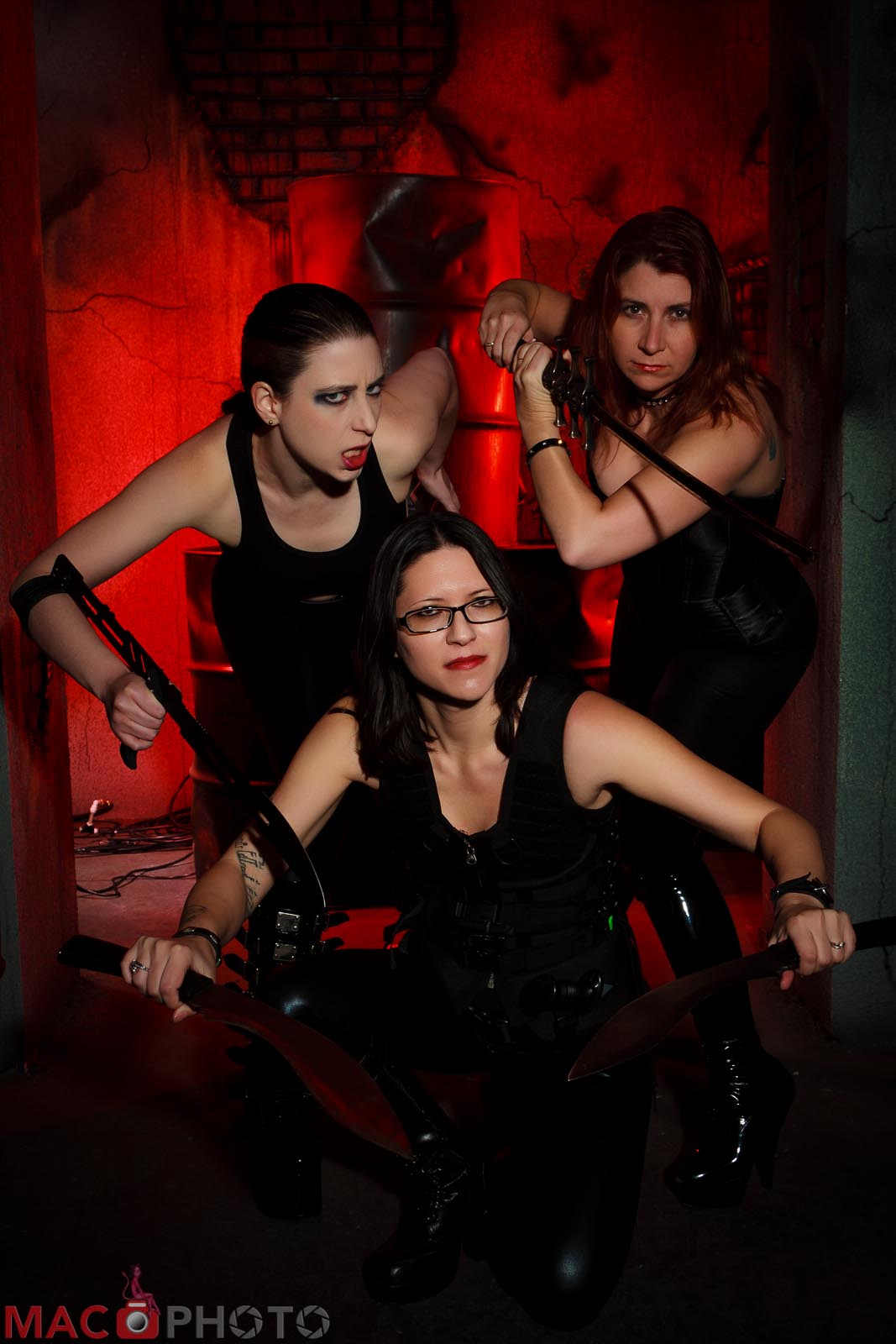 Jenny (front), Dino (left) and Candy (right) in the Unchained Underworld Shoot
I managed to get one additional studio shoot completed in February as I started working with Krisa to get her established as a Zivity model. Krisa is a fun and amazing model and I love working with her both in the studio and in the field. She's very imaginative and comes up with lots of great concepts for us to shoot.

Veronica Divine also dropped by for a Sword & Sorcery shoot (my first studio shoot with her) and we put together a quick Zivity set for her as well.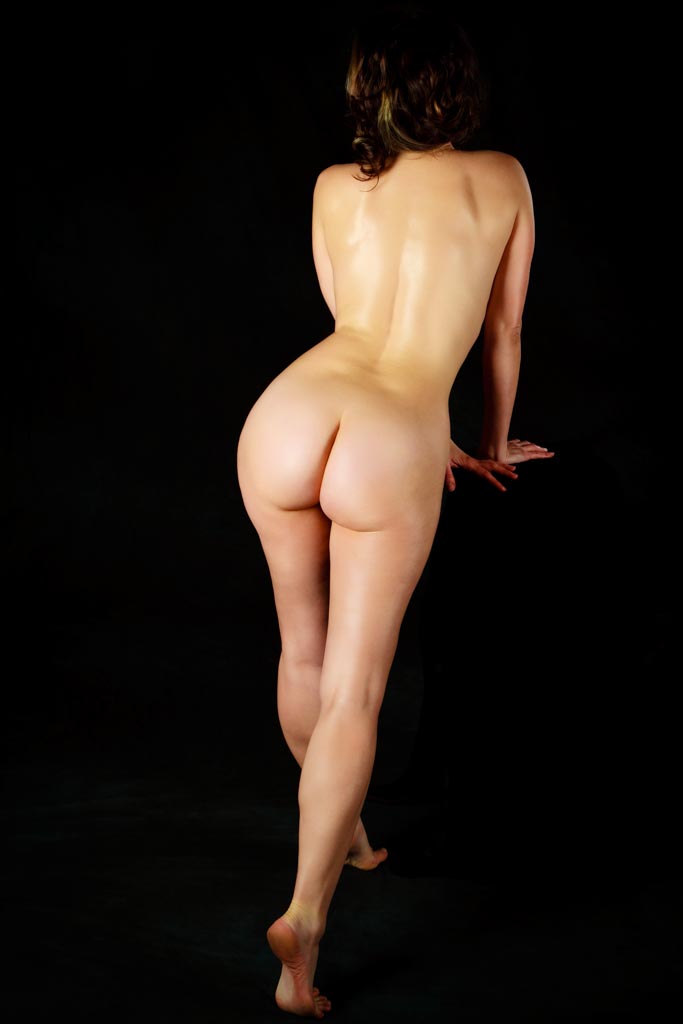 Krisa for the "Butt, Sir" Zivity Contest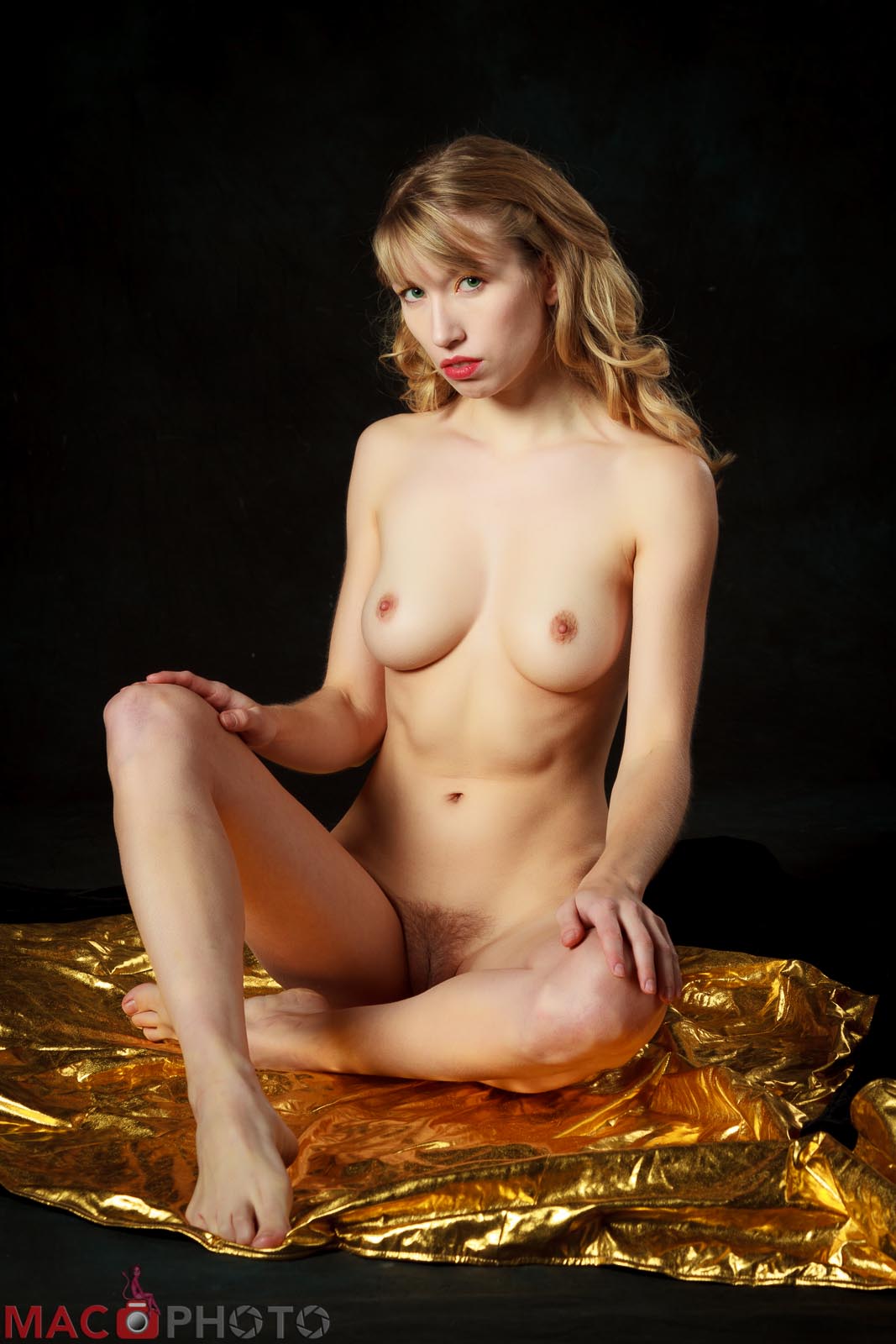 Veronica Divine in the Gold Cape shoot for Zivity
Alas, March saw no real photographic activity from me. I don't recall why I didn't shoot much that month, but in looking at my archives, I see that I shot only family images that month, and very few of those. I didn't even do any location scouting. As I recall, though, March was a very wet month here in the Pacific Northwest.
April
featured only one photo shoot with Krisa focusing primarily on images for Zivity. We managed to get several concepts shot including "Reading in Bed" and "Mirror, Mirror."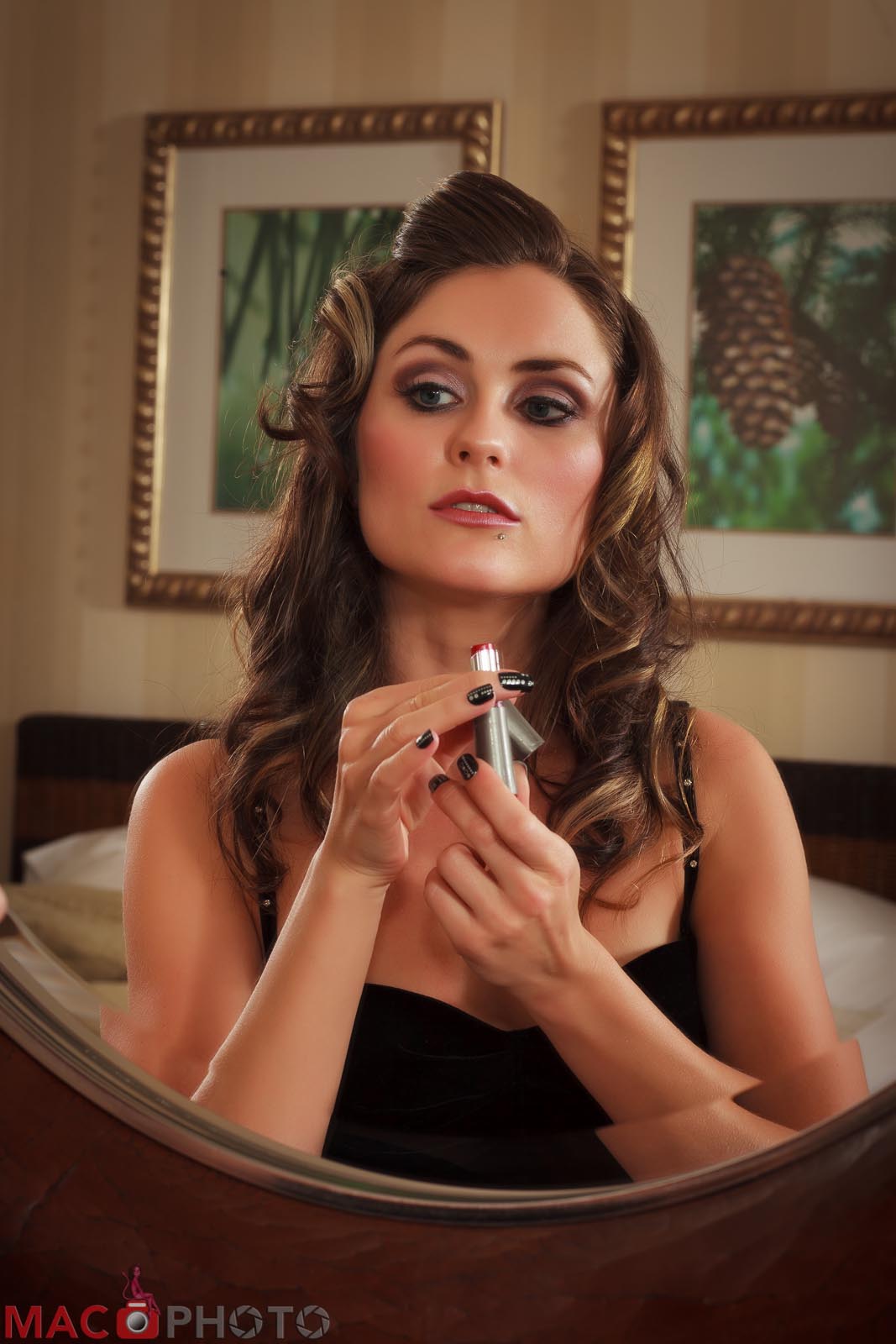 Mirror, Mirror on the Wall (featuring Krisa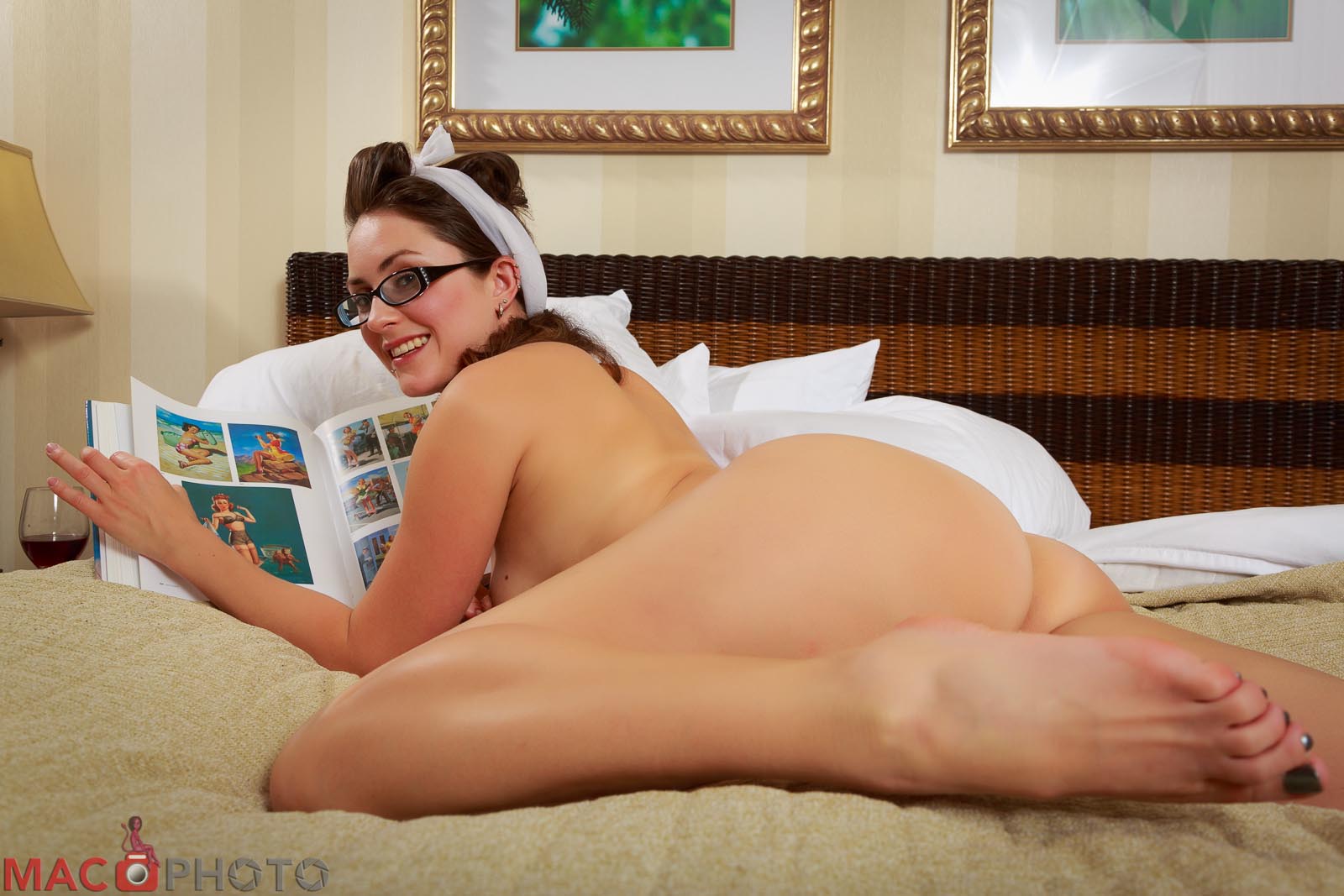 Reading in Bed (again featuring Krisa)
At the end of April I sold my Piaggio MP3 500 and picked up a nice new 2012 Vulcan 900 that I customized and subsequently used in several of my summer shoots. You'll see more of this beauty later, I promise: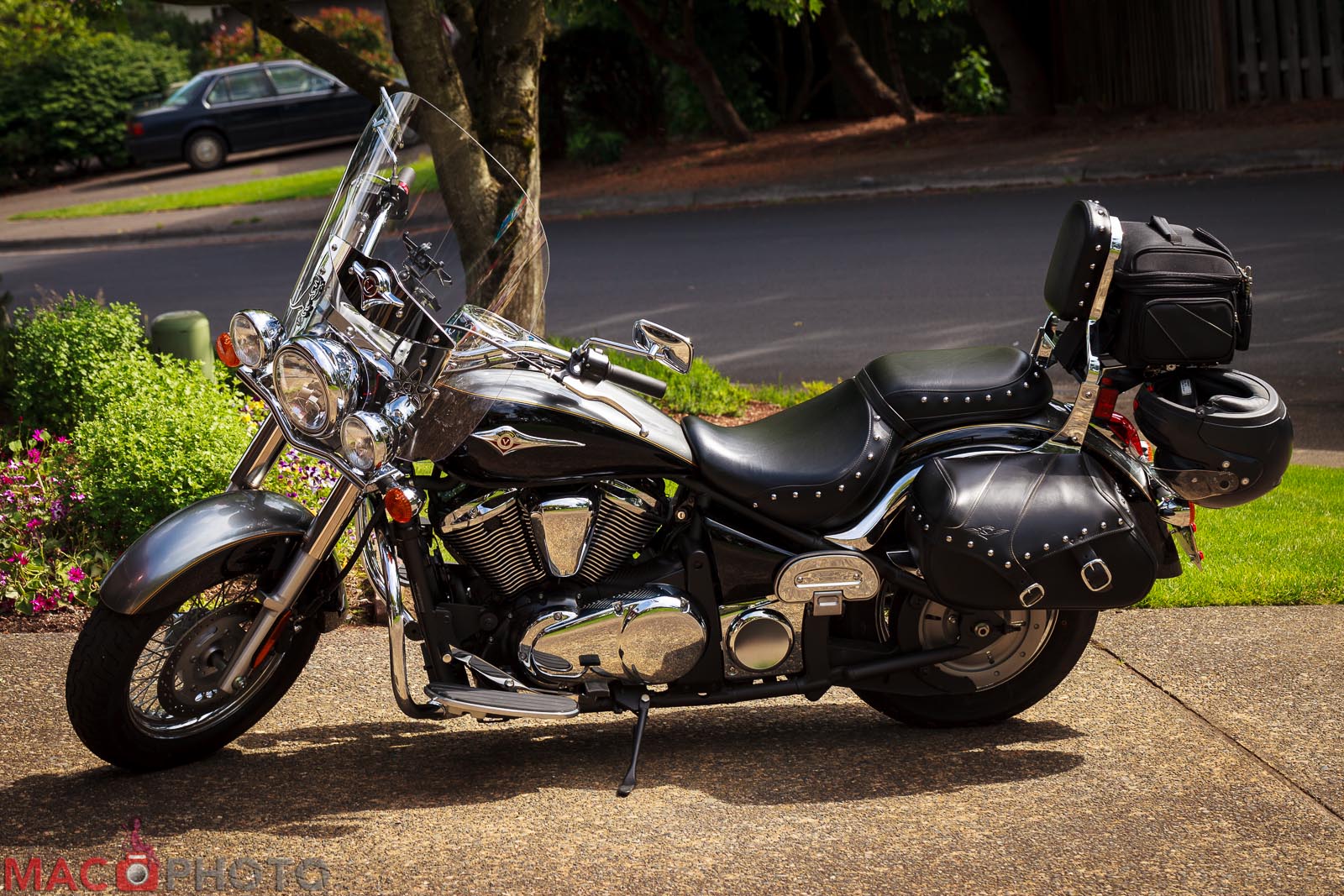 Bella Donna
In
May
, I went back to the studio for shoots with Kira and Krisa and I managed to shoot a concept that I had been planning for some time. I used two parabolic umbrellas and a octobox to light these images which featured mosquito netting suspended from a high ceiling and the two lovely aforementioned models: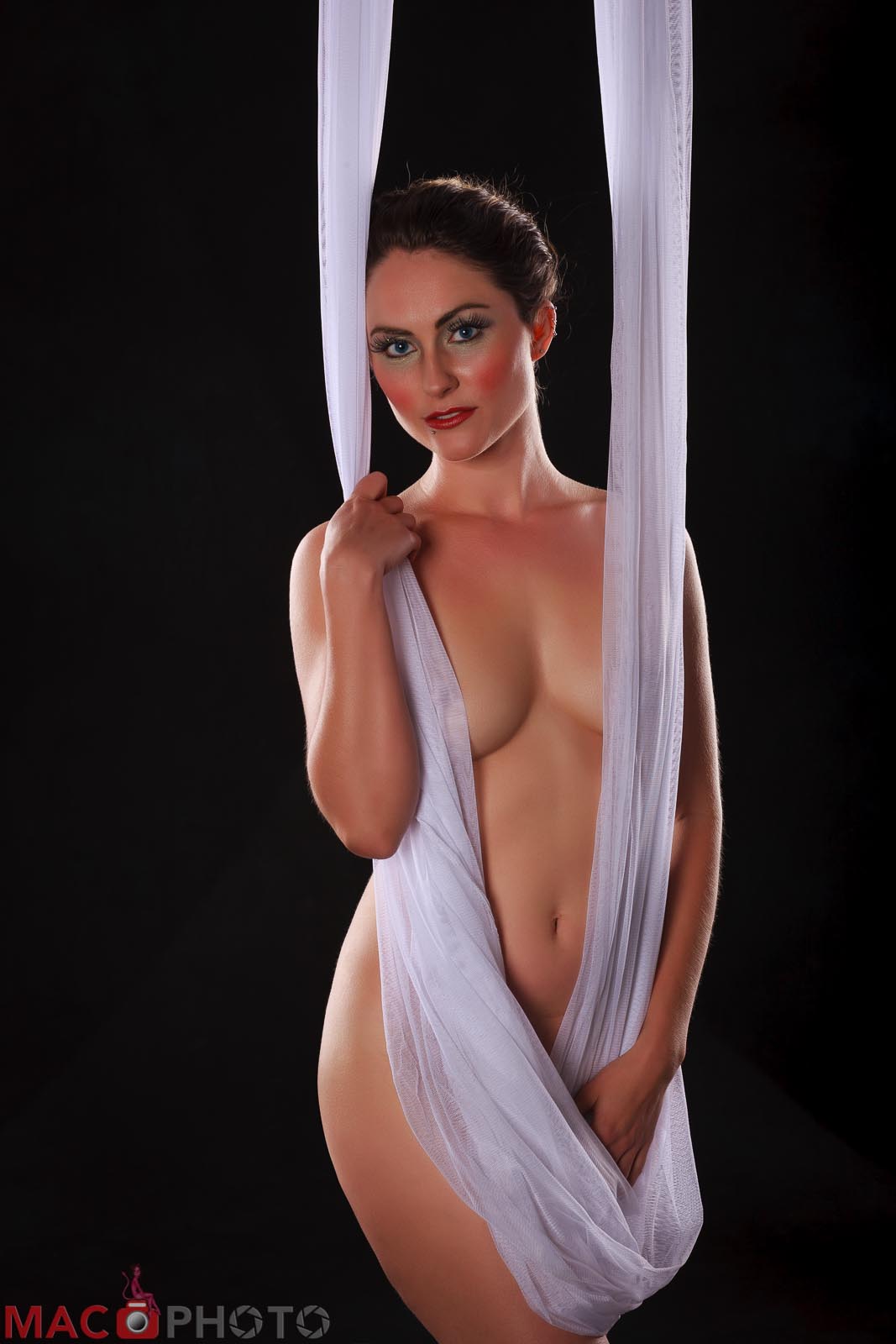 Krisa Suspended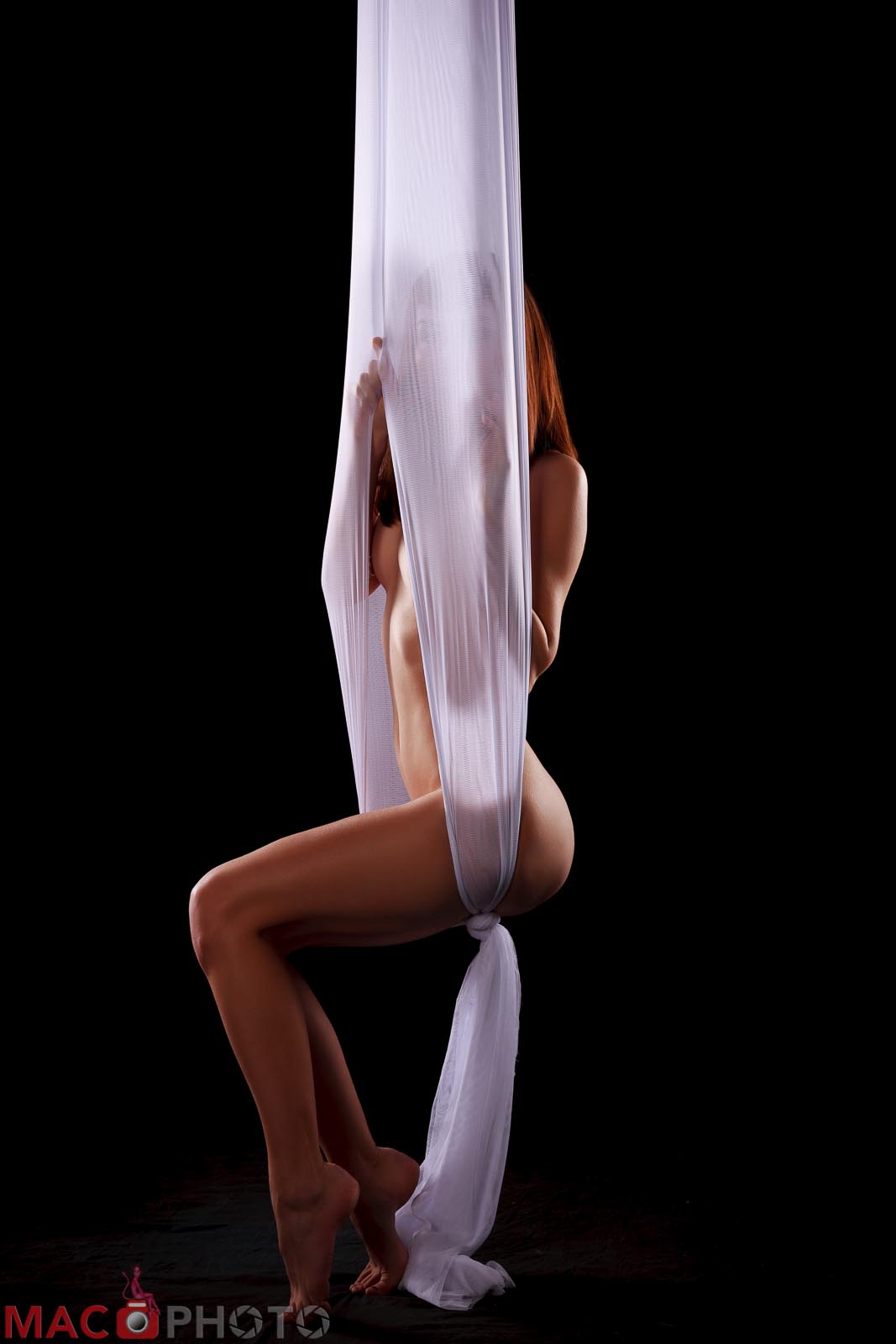 Kira Suspended 1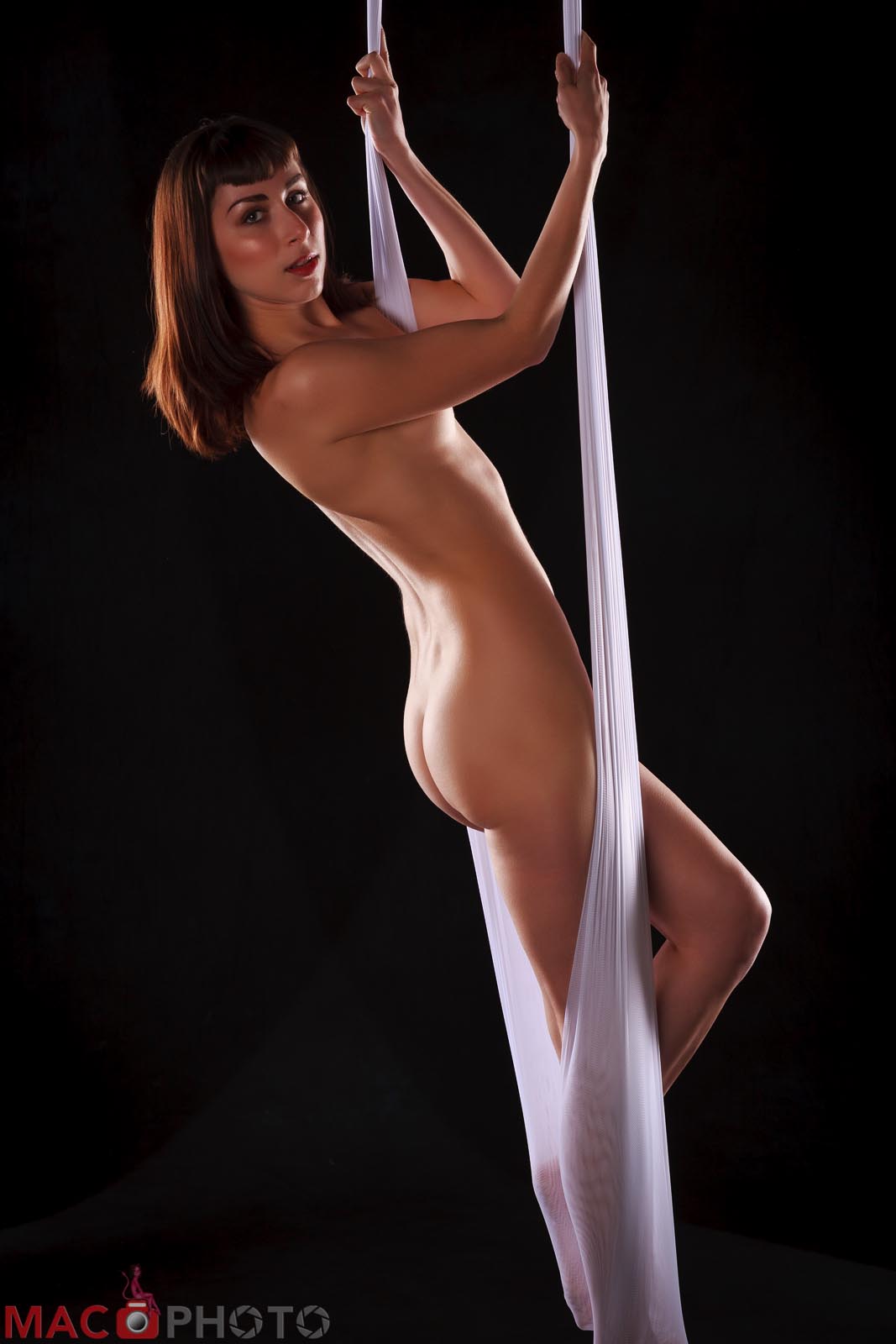 Kira Suspended 2
While we had the studio to ourselves, Krisa and I also shot a few other concepts including one featuring a concrete wall and some chains: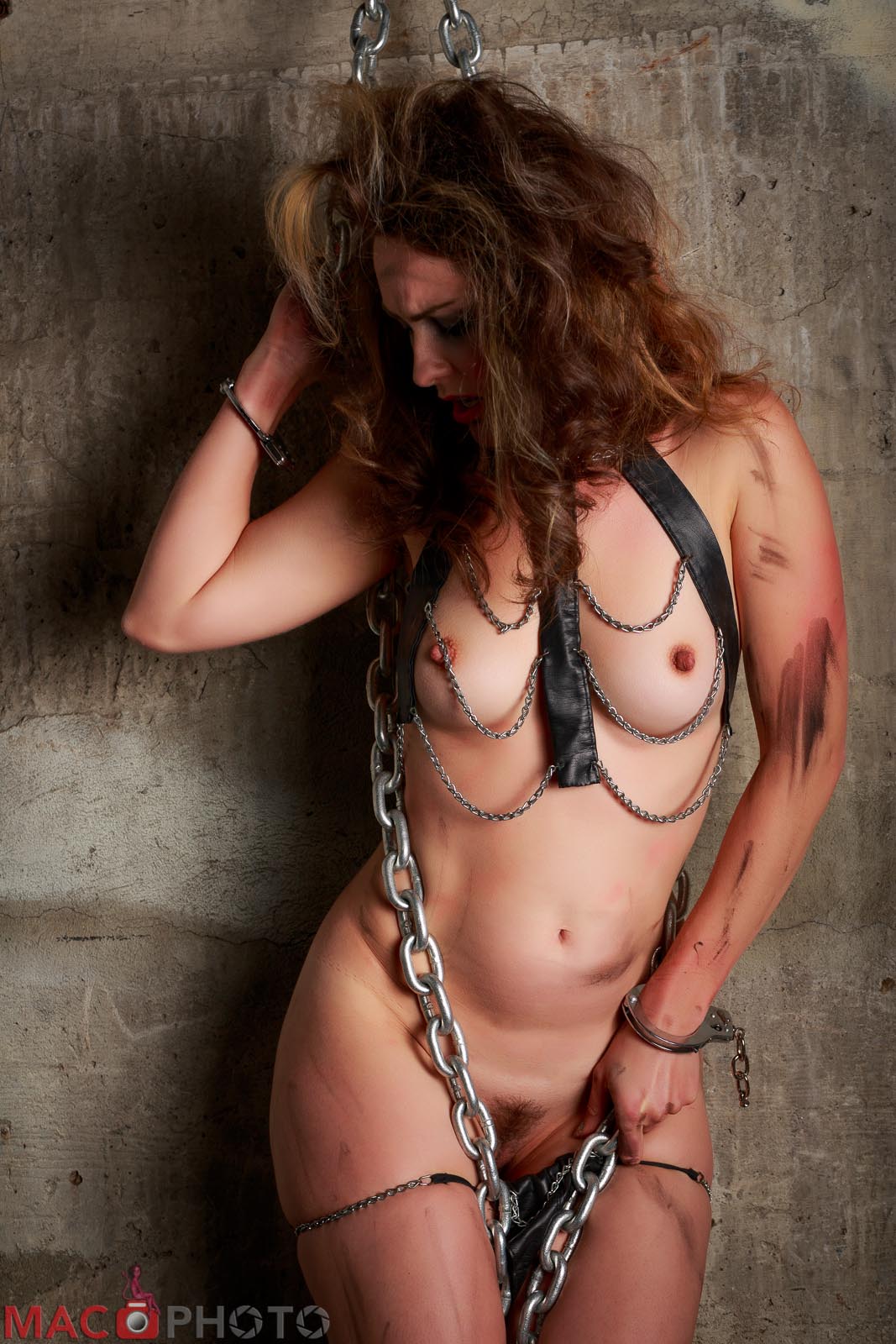 Krisa Bound & Chained
Finally, the weather cleared and it got warm enough to get outside for a shoot. Sivonna and I headed out to Cathedral Park, one of my favorite shoot locations, for a little barefoot glamour, and I thought we got some excellent images.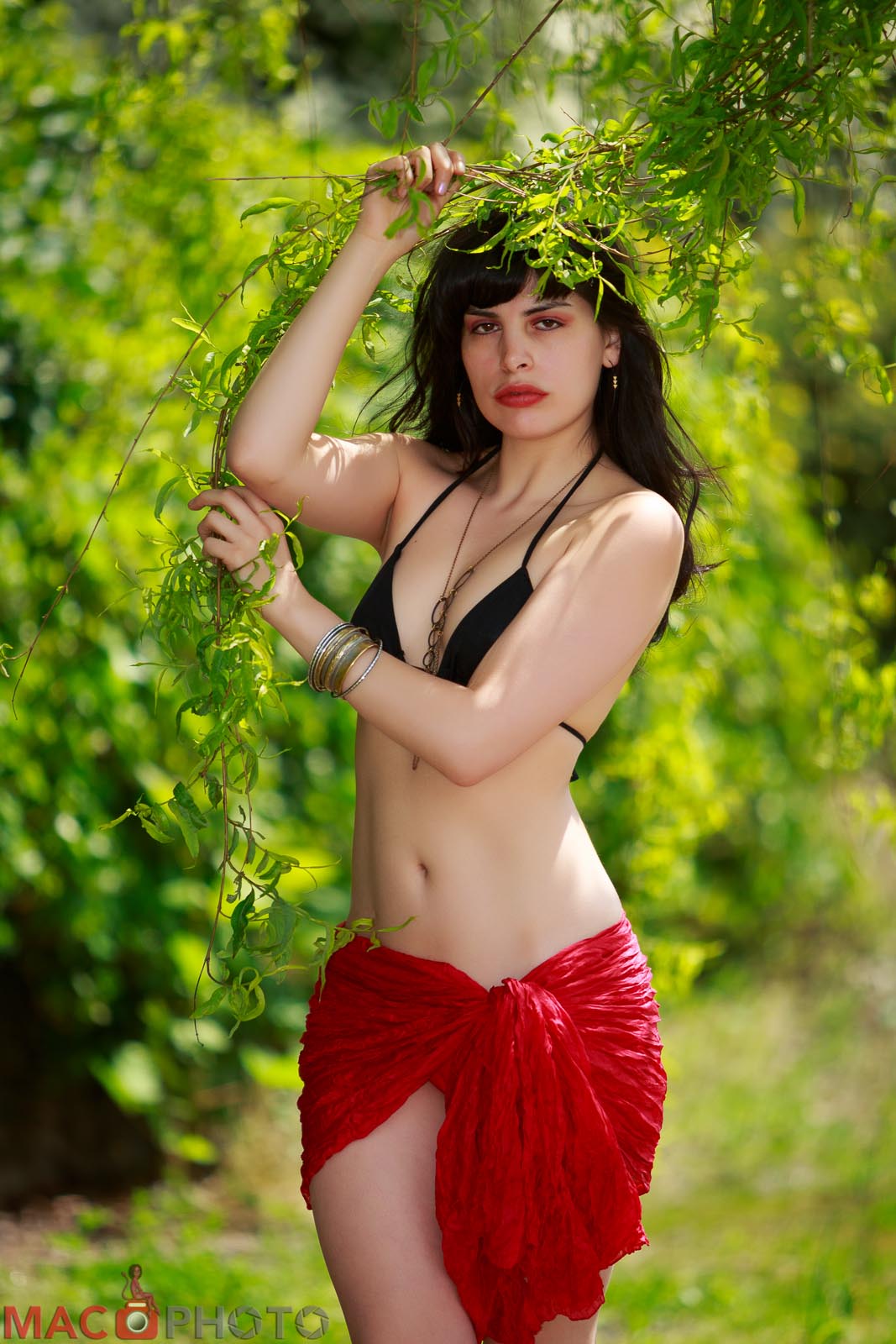 Sivonna underneath the willow in Cathedral City Park
June
promised better weather, but I can't say it actually delivered much more than a bunch more rain and cool weather. By mid-month we were calling it Junuary. Still, there were a few nice days in June where I managed to get out and shoot. I primarily shot at Sauvie Island that month–once with a traveling model, Freya Gallows, again with Sivonna, and then finally with Ashley Thomas. I actually shot several more times at Sauvie in 2012, but the three shoots in June were all there. We were limited to the upper beaches and the woods since the river was so high, but we made the best of it. One feature I rediscovered on Sauvie was an old, abandoned ship hull. I had seen it before, but had made little use of it when shooting. In 2012, I featured it in my images a number of times. I did a bit of research trying to find out what it was an how it got there, but the best I could do was determine that it has washed ashore there sometime during the 1996 floods.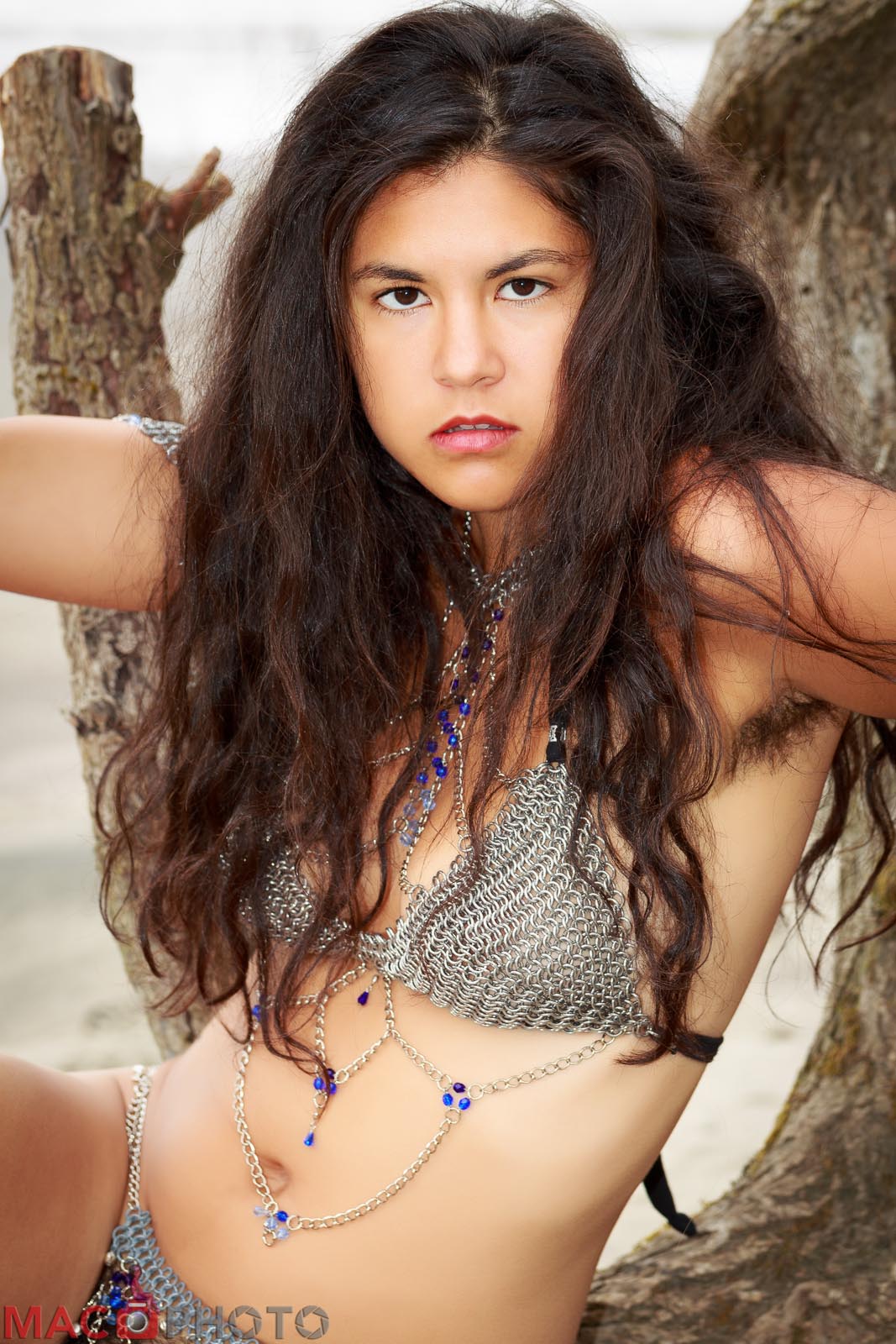 Freya Gallows on Sauvie Island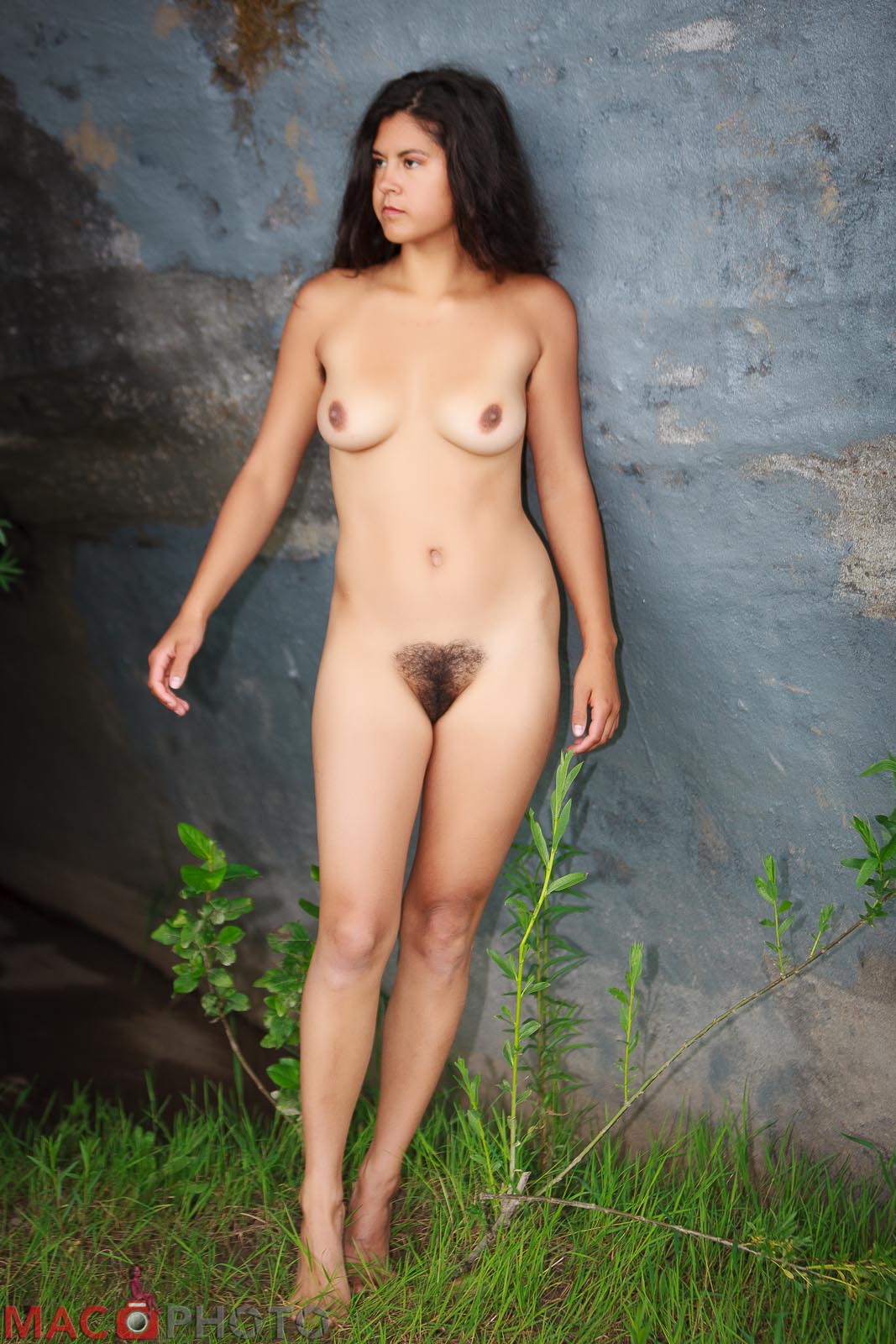 Freya at the Abandoned Hull on Sauvie Island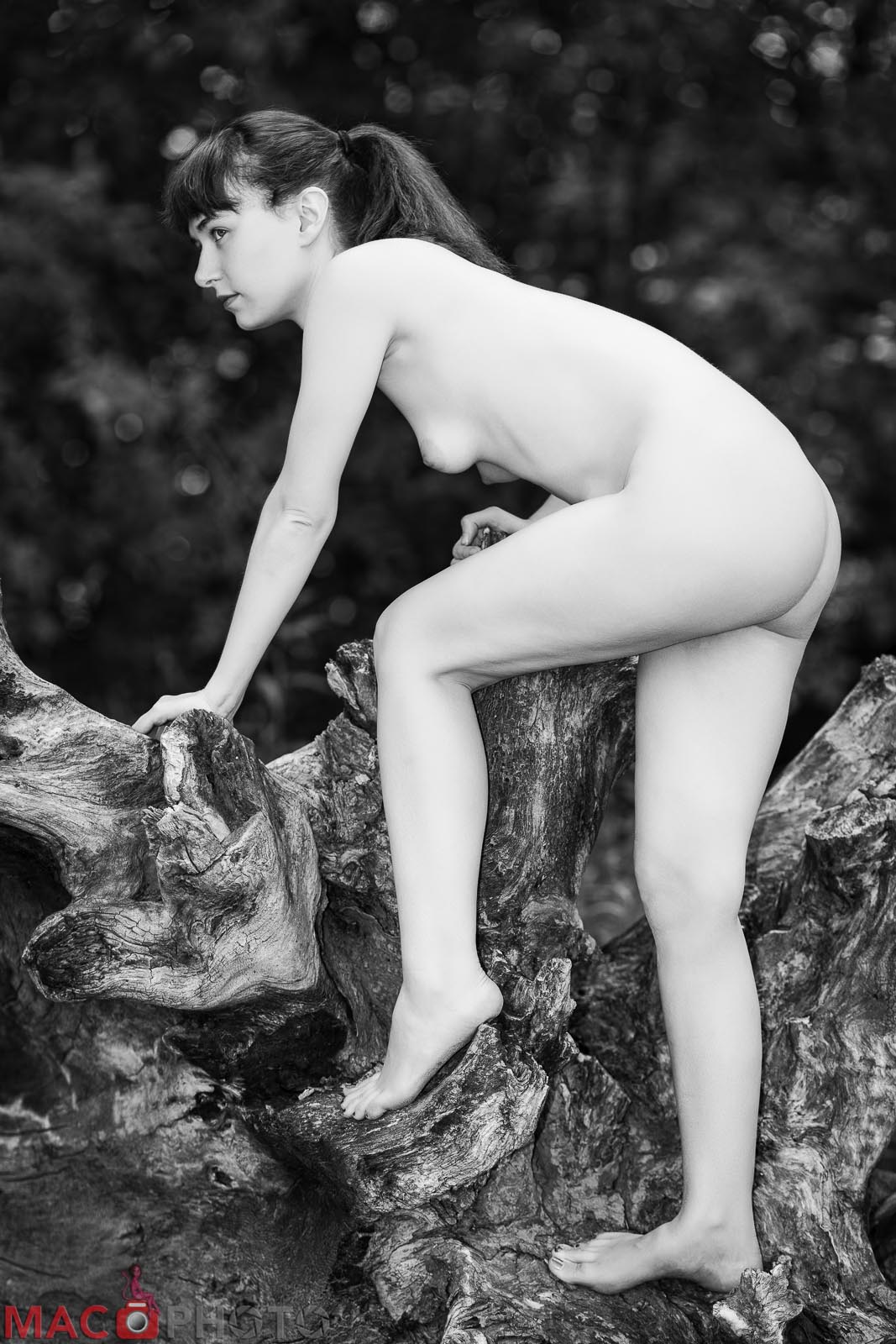 Ashley Thomas at Sauvie
The above image is in black and white for a couple of reasons. One is that I wanted to explore the differences between the texture of Ashley's skin and the logs and sand on the beach. The other reason was that Ashley had died her hair a bright blue and her nail polish featured a different color on each nail. I normally shoot in color and that's definitely my preference, but sometimes situations call for black and white.
The final shoot in June was with Sivonna. The shoot went well despite a leering old guy that couldn't take a hint to leave us alone and we changed locations. Sivonna was delightful as always, and we wrapped up the day with many good images on the card.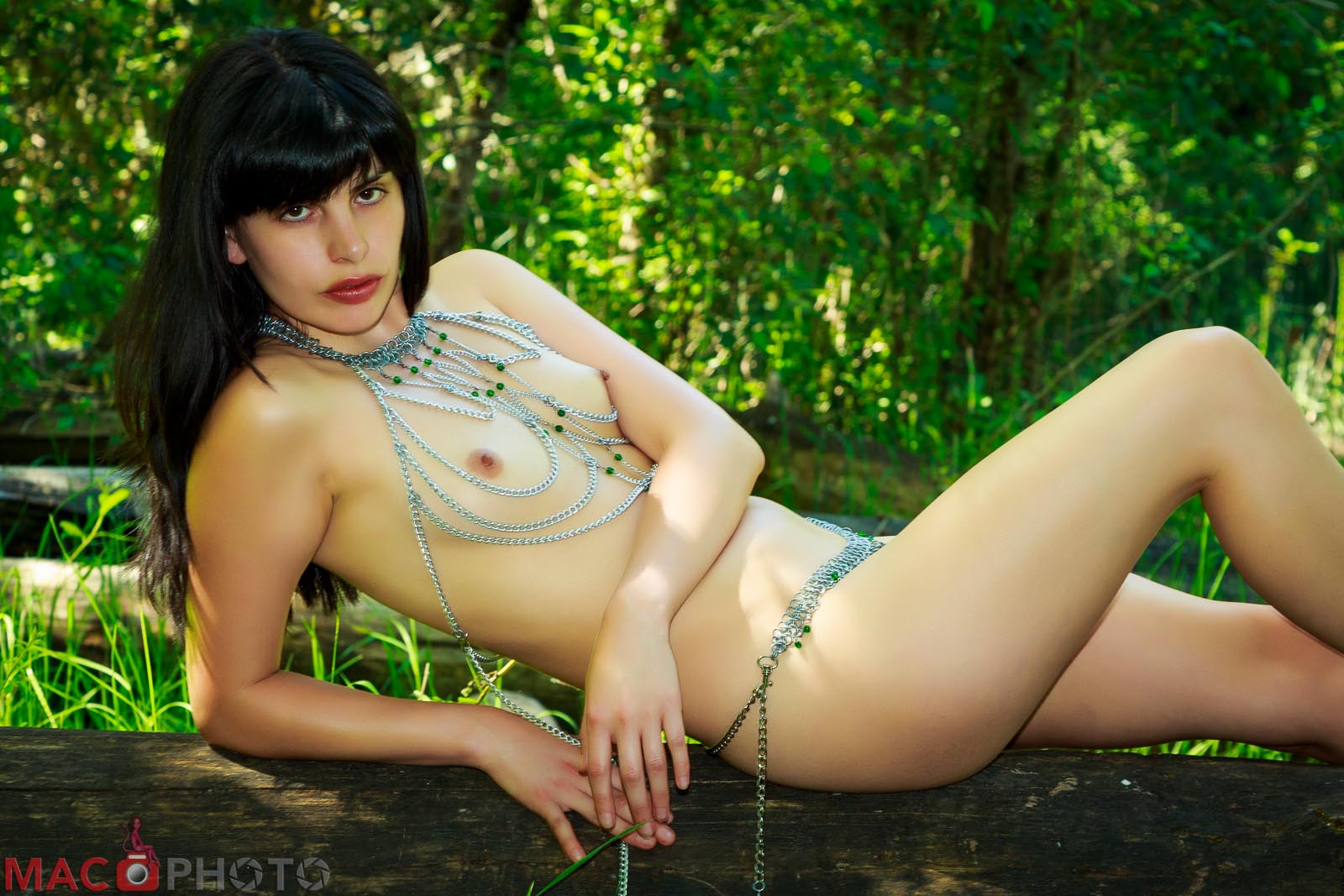 Serene Sivonna in Amira Chains
Okay, hold your breath now–July was a very busy month and I can't guarantee that I'll be able to get these shots in the order that they were taken, but let's give it a shot.
Once things dried out (usually July 5th here in the Pacific Northwest), the first shoot in July was with Veronica. We started up at Dragonfly Landing for a Sword & Chains shoot and then wrapped up the day with with a shoot at the house for the Women in Chains project.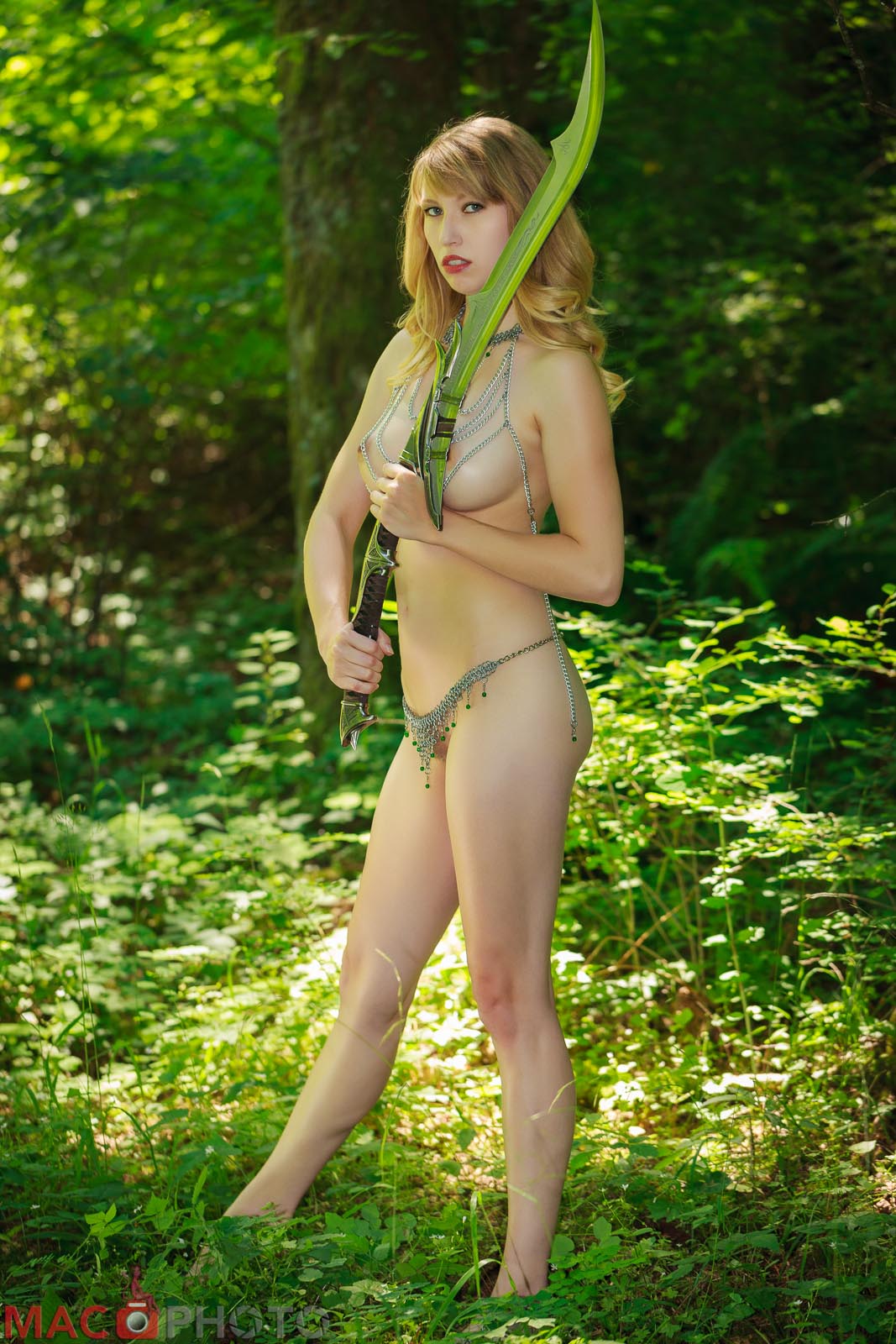 Veronica at Dragonfly Landing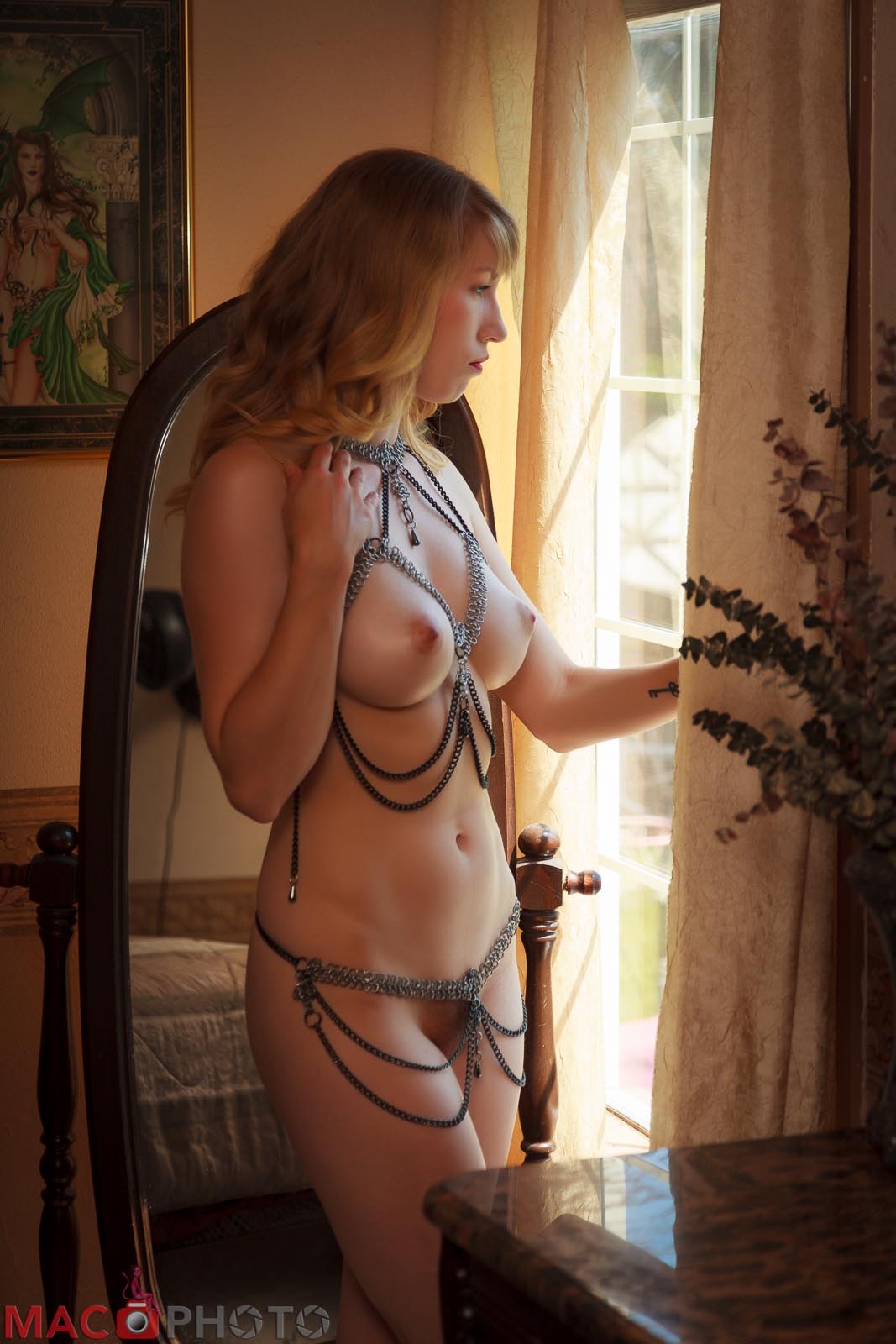 Veronica by the Window
A few days later, Kira and I headed back to Dragonfly Landing to reshoot my Summer Fairy. This was to be a more complex shoot that the original as I had scheduled a a makeup artist to provide body paint and jewelry for the shoot. The makeup session was supposed to take 2 hour – it took over five. Nonetheless, we made it while there was still some decent light left with which to shoot. I'll have to say this, though, the makeup was gorgeous, as was the model.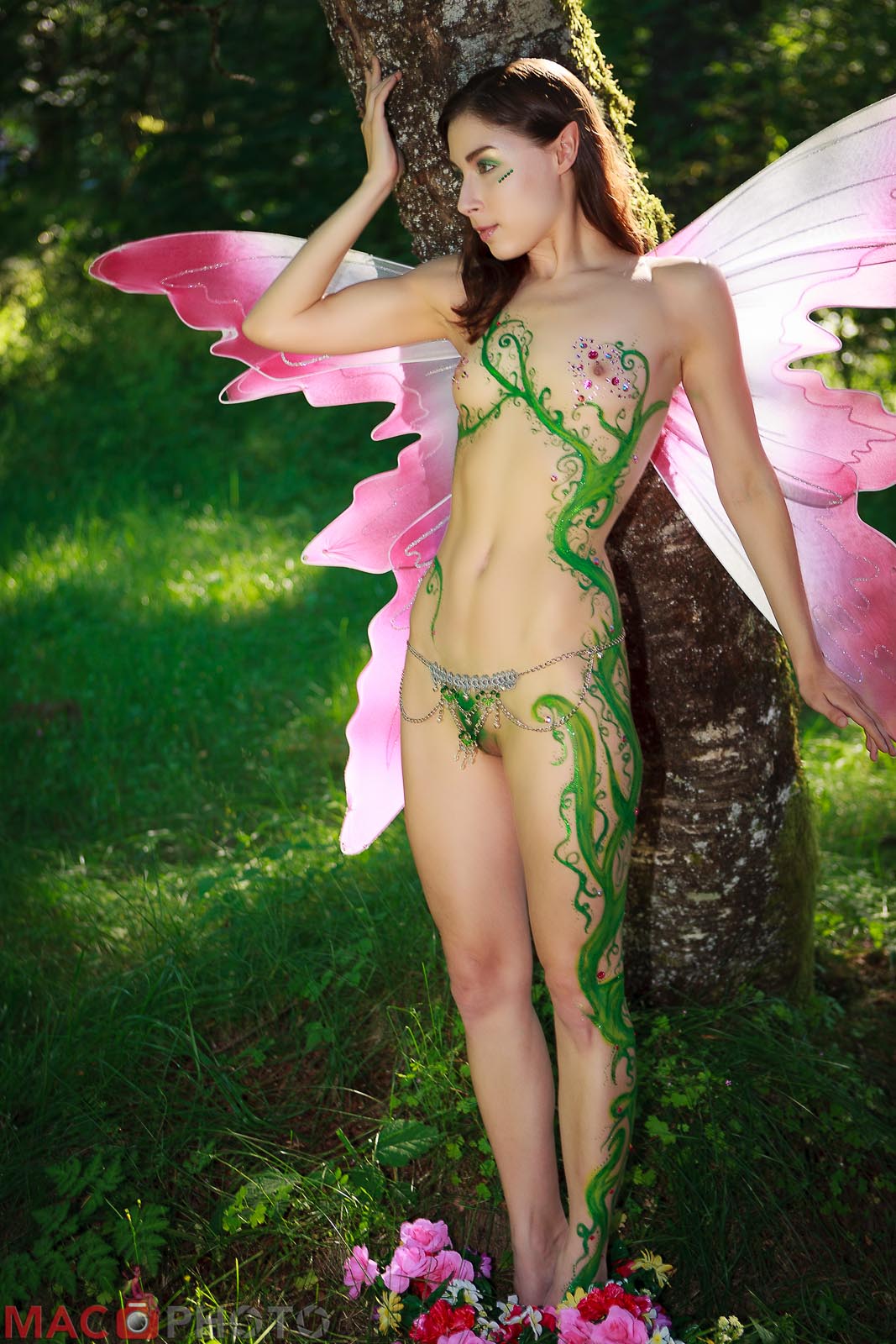 Kira as the Summer Fae
A bit later in July I got to work with a model I had worked with previously. Charlie Kristine was traveling down from Seattle (or perhaps it was up from Texas) and hit me up for a shoot. So, we completed parts two and three of the three part series we had started back a year or two before. This meant shooting once again at Dragonfly Landing, which is a lovely place, and my models and I always feel welcome there.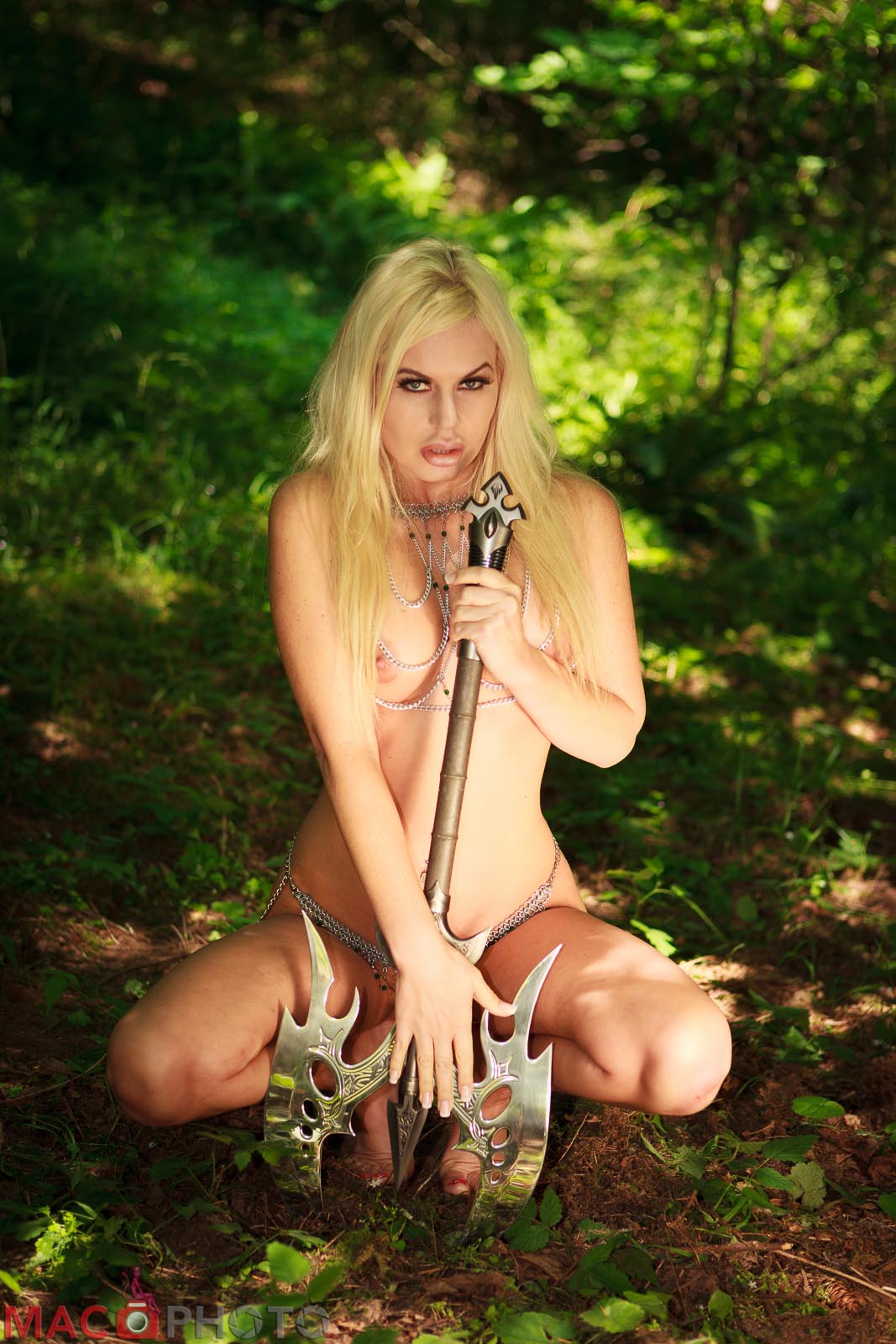 Charlie Kristine with her Battle Axe.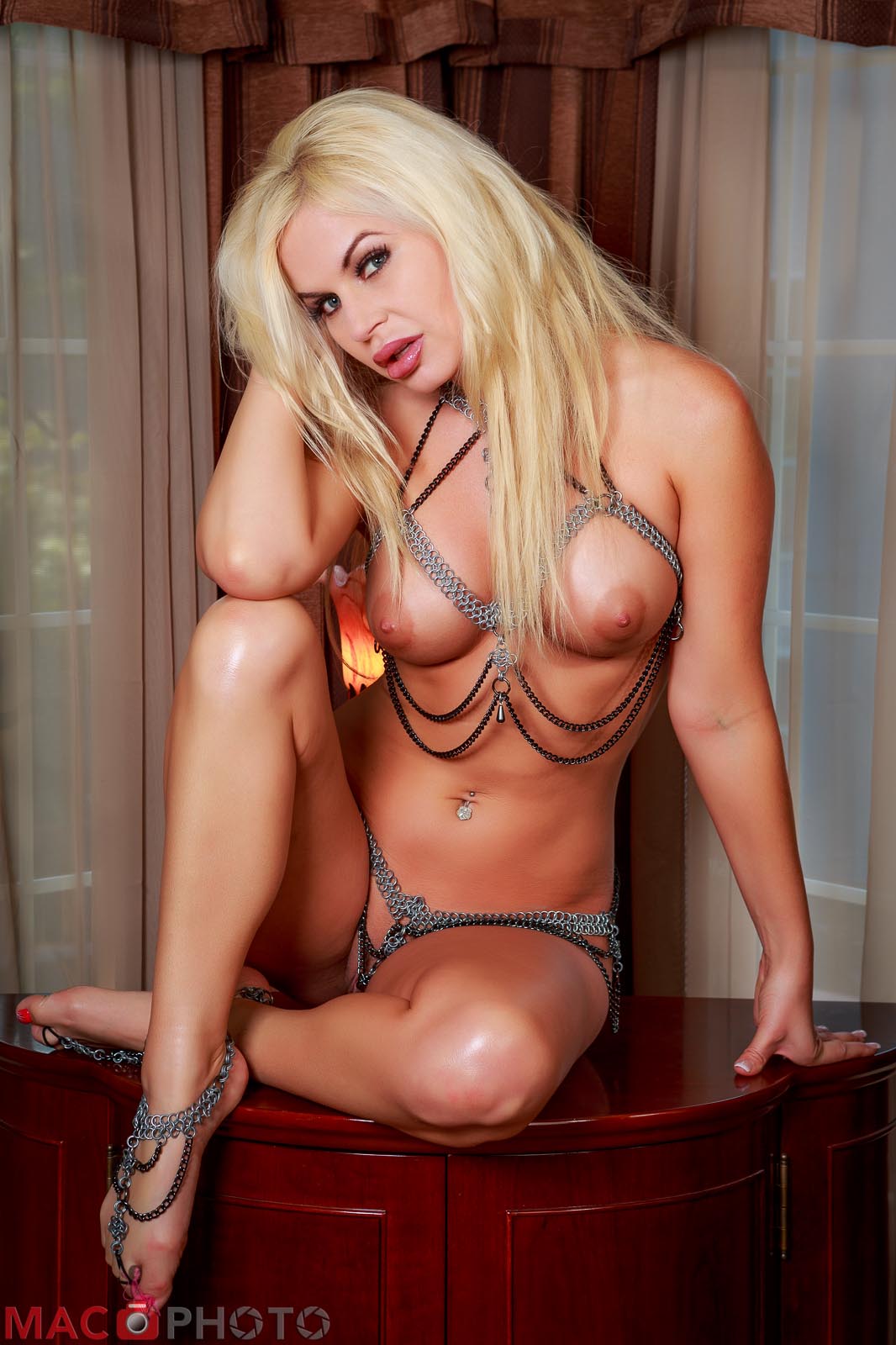 Charlie -Woman in Chains
I still needed to complete the chains series with Lindsay, so that same week I talked her into wrapping up the final shoot in that set of images.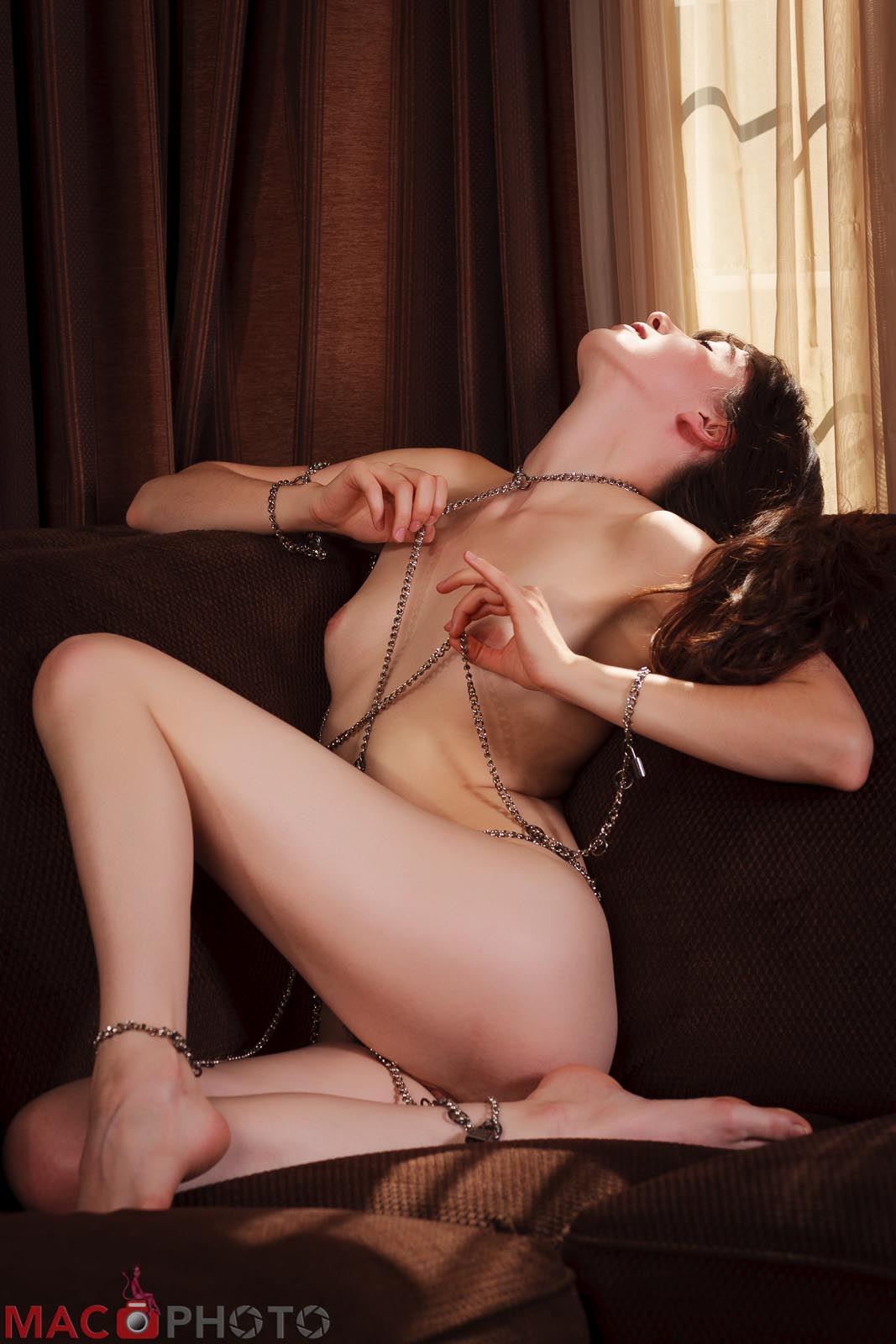 Lindsay - Women in Chains
The following week, I managed to get out to my favorite waterfall for a shoot with Christie. Man, that's one daring model. She wanted to climb all over the waterfall, up the hill beside it, and was almost totally unfazed by the chill of the ice-cold water.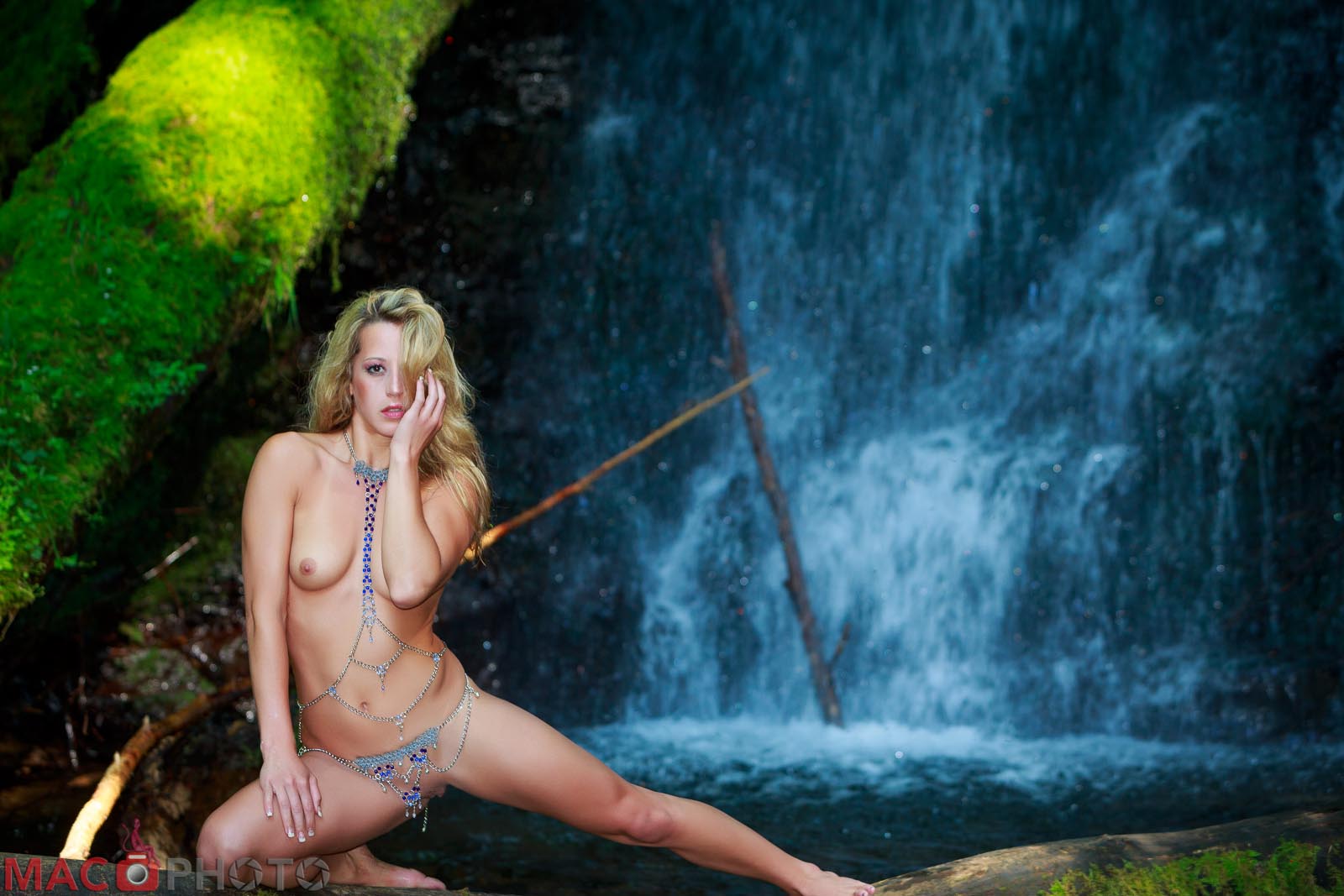 Christie at the Tillamook Waterfall
A couple of days later, I worked with a model new to me. I had interviewed her a few weeks before and we agreed to work together, but we didn't get the opportunity until mid-July. Eva has lovely, strong features and has worked extensively as an art model, but the project we were working on together were different from her normal endeavors. I think she did quite well during our first shoot.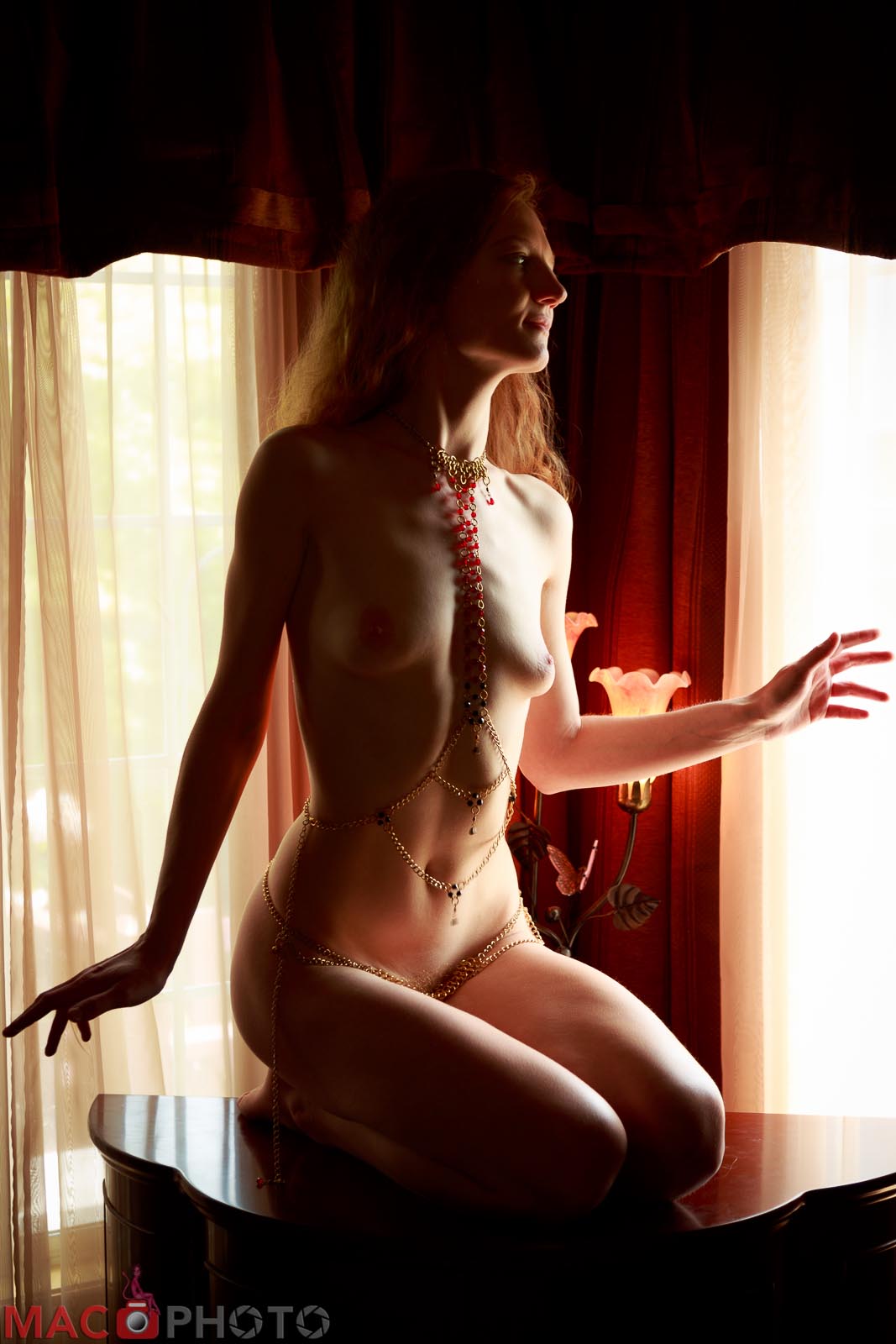 Eva in Chains
About the middle of July, I took a planned trip to Pendleton, Oregon for some landscape photography, to see the sites, and to do a few shoots with Krisa on her home turf. It worked out well for both of us because she was able to get some shoots in for her Zivity site and I got a guided tour of Pendleton and the surrounding environs. We spent almost a full day shooting together, while I had about a half day of wandering around to shoot on my own. It was my first trip to Pendleton and it's definitely a different shooting environment than that of western Oregon and the Willamette Valley.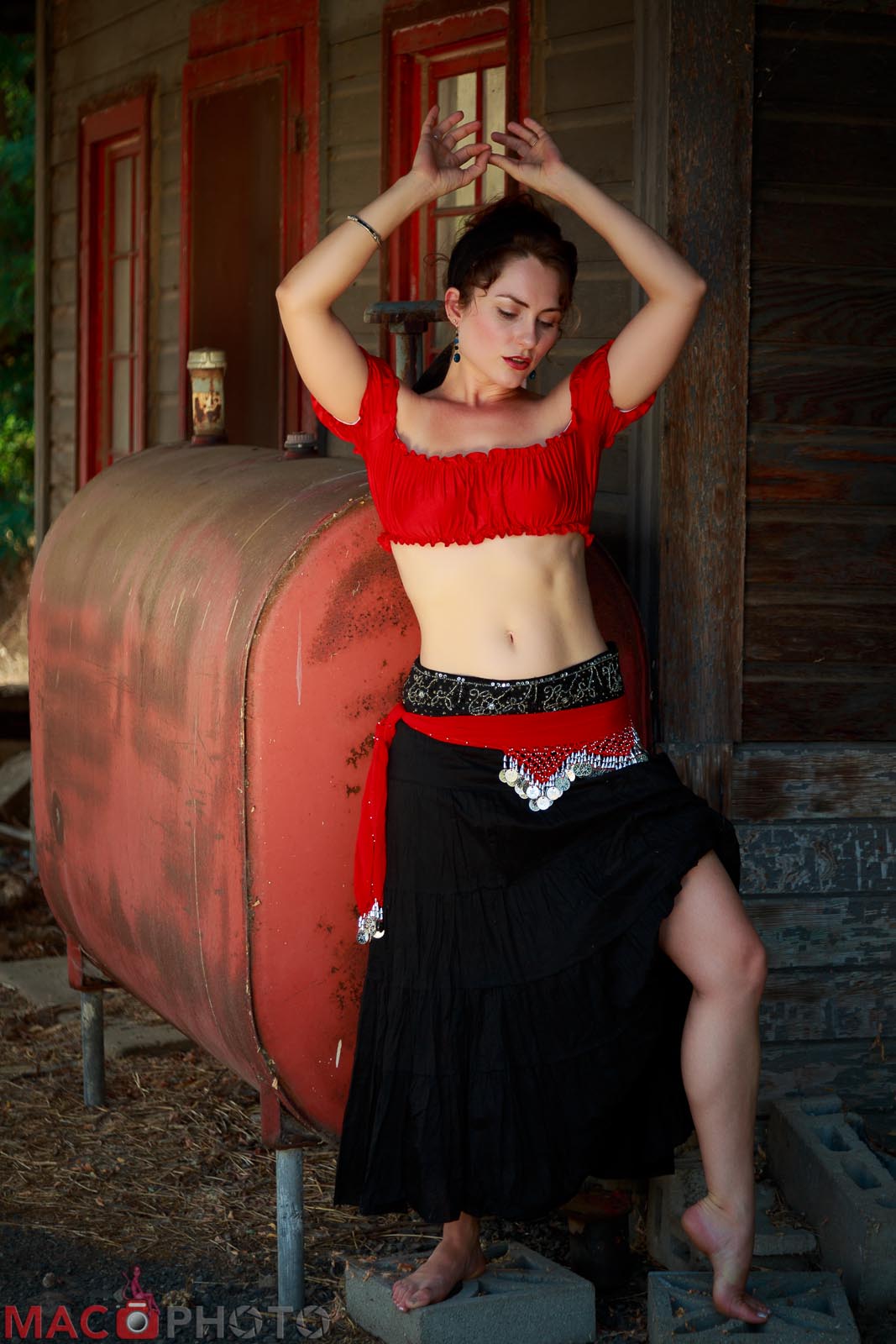 Krisa as a Pendleton Gypsy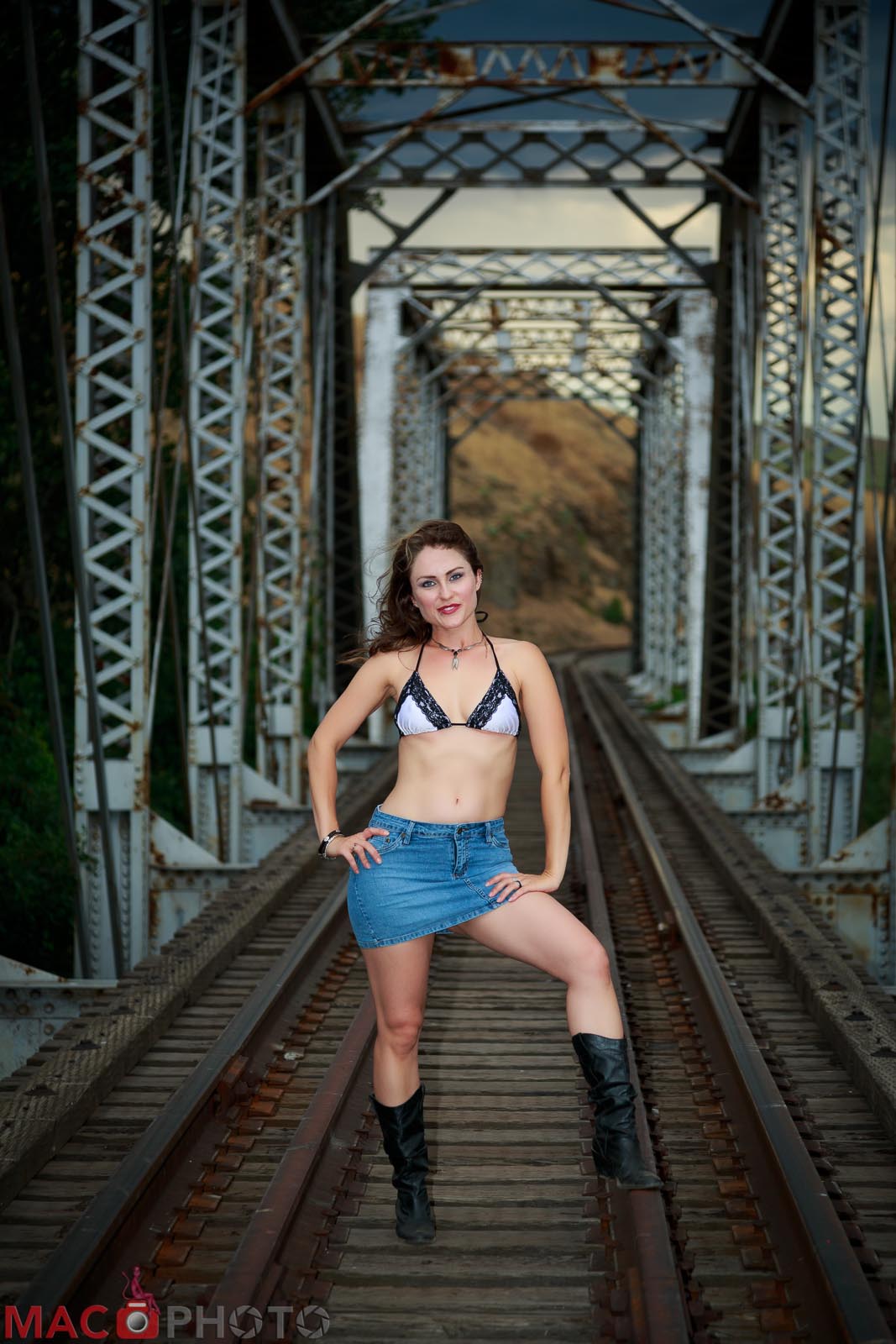 Krisa the Pendleton River Rat
About a week later, I got to work again with one of my favorite models, Audi. She came down to the Portland area for a couple of days, so we were able to shoot at a few of my favorite places including Cape Meares, Cathedral Park, my waterfall, Dragonfly Landing and in a few places around the Willamette Valley.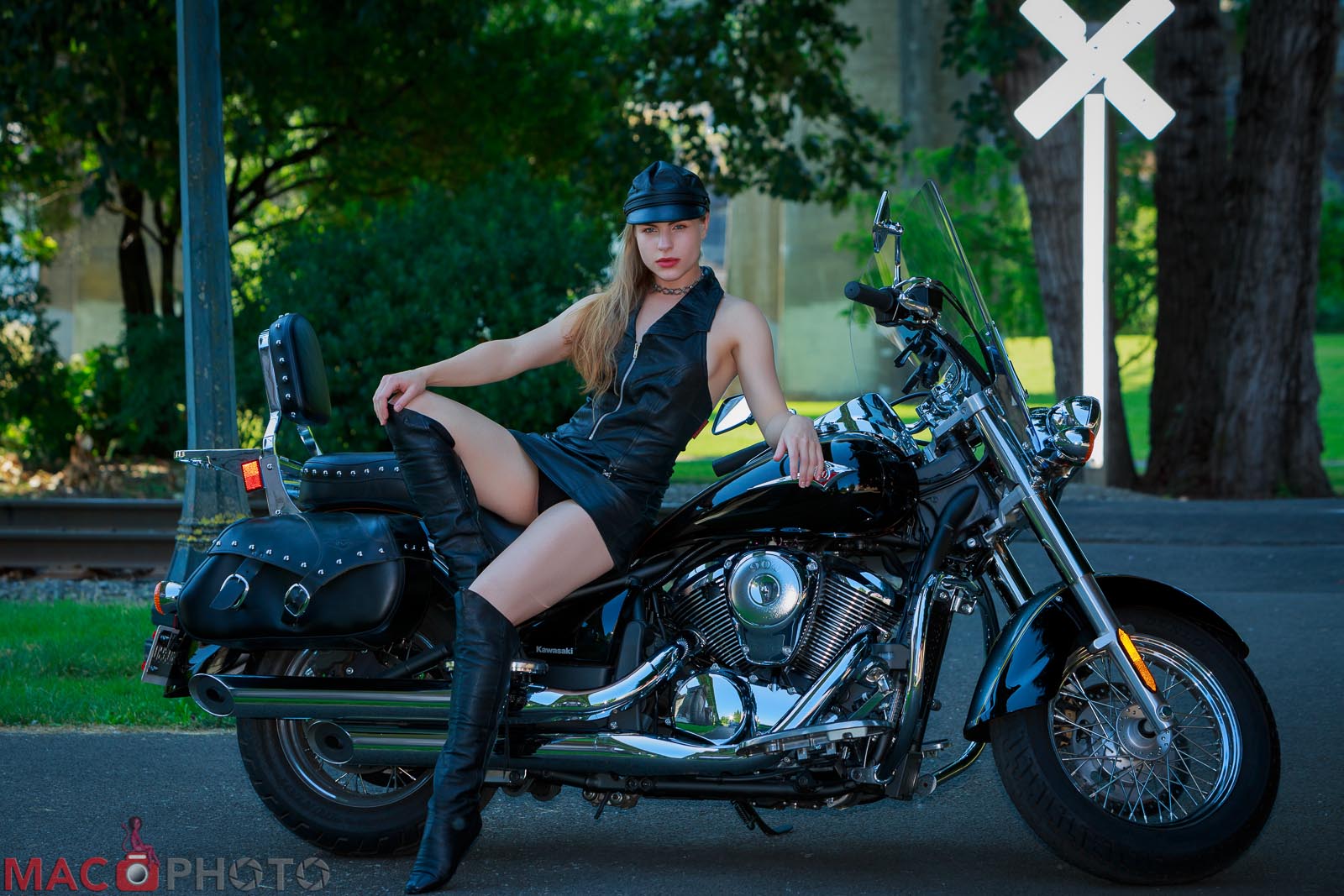 Audi and Bella Donna in Cathedral Park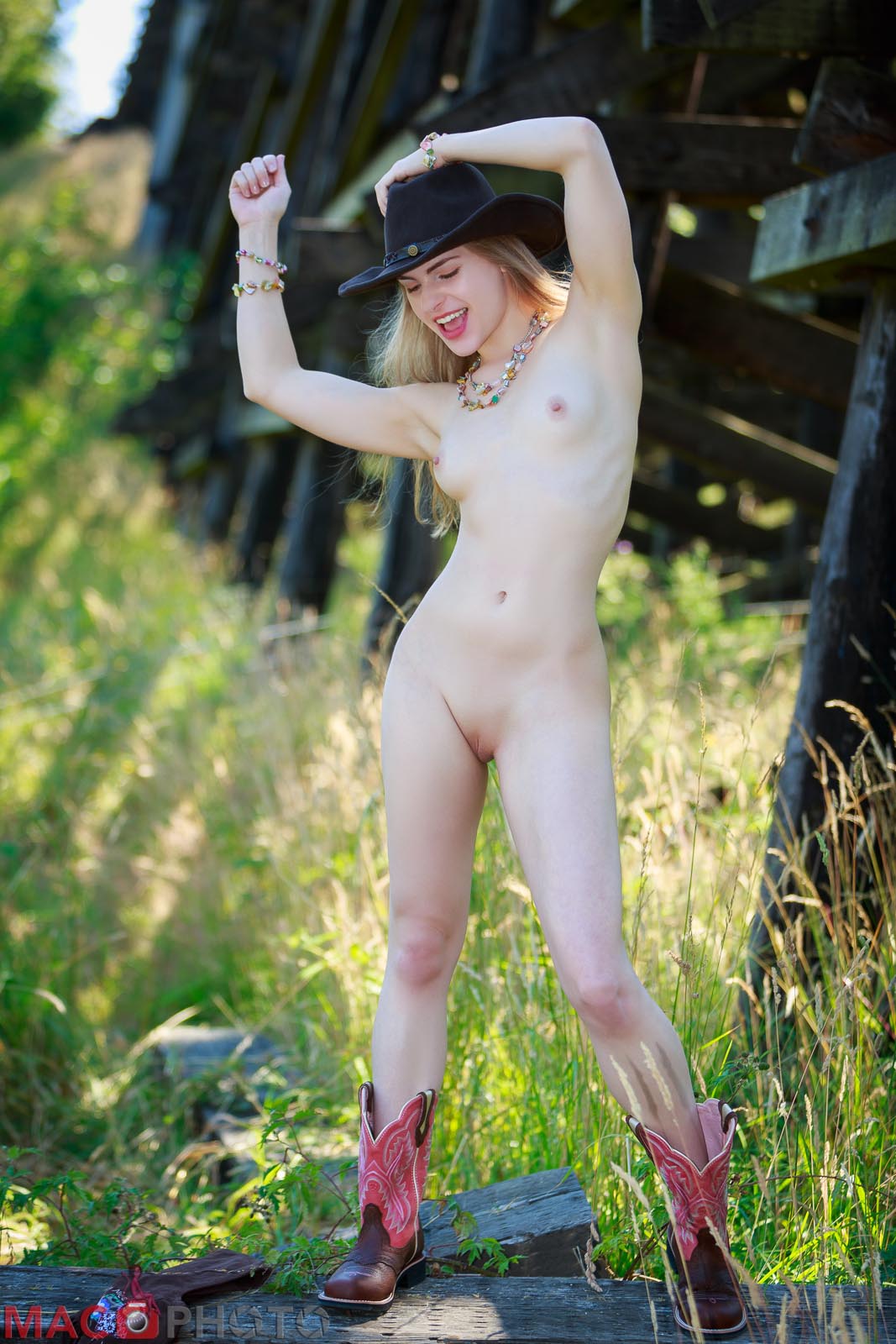 Giddy up, Cowgirl. Audi at the trestle.
Lindsay got another couple of shoots in with me at toward the end of the month. We took a ride up to Dragonfly Landing and did both a military glamour shoot as well as a cowgirl shoot. Lindsay and I had an interesting visit from a deputy sheriff while we were there, but once he understood what we were doing it was fine. It does make for a good story for a cocktail party though.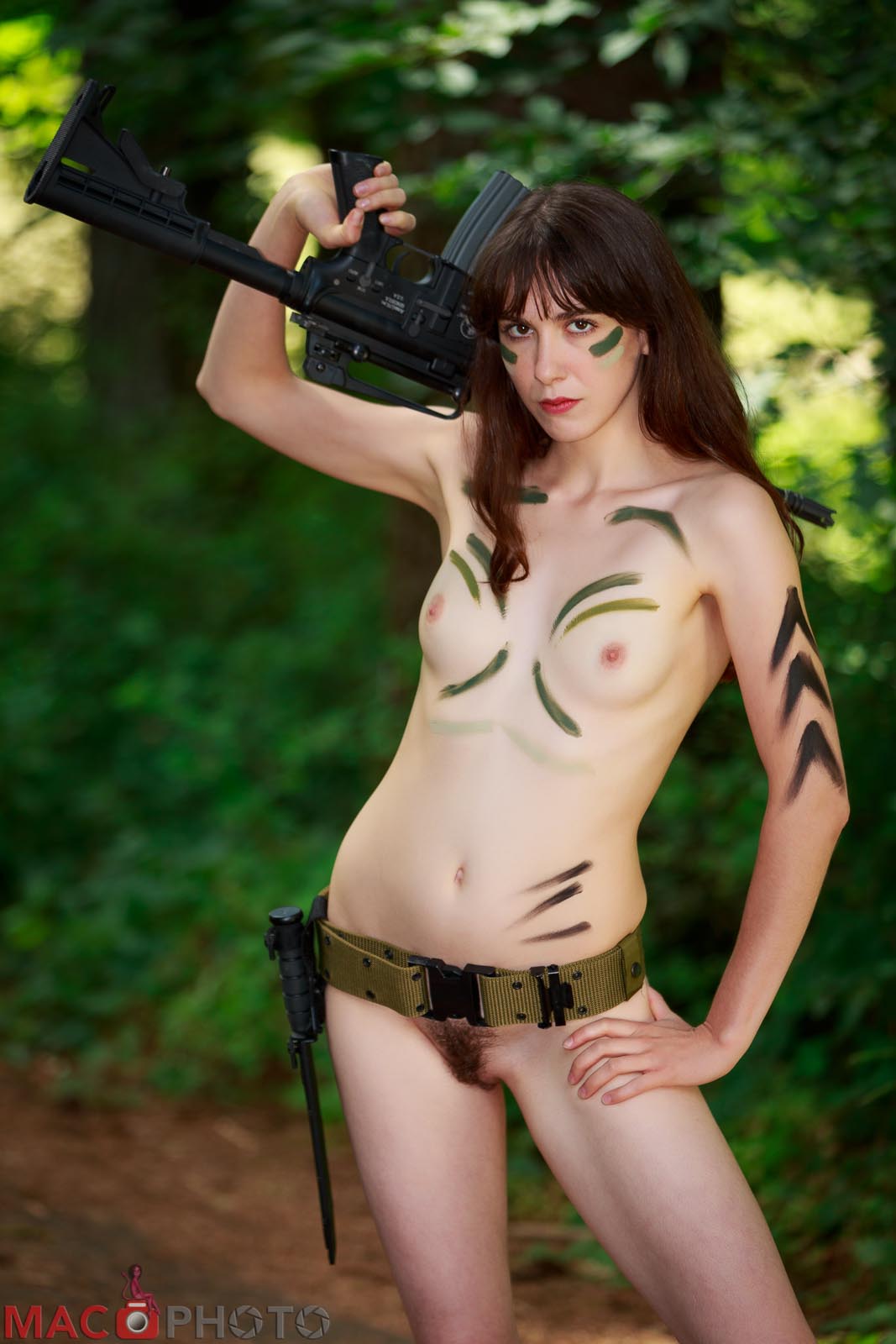 Sargent Lindsay in Command
And to wrap up the month of July, the lovely Lauren and I headed back out to Sauvie Island for a glamour shoot on the beach.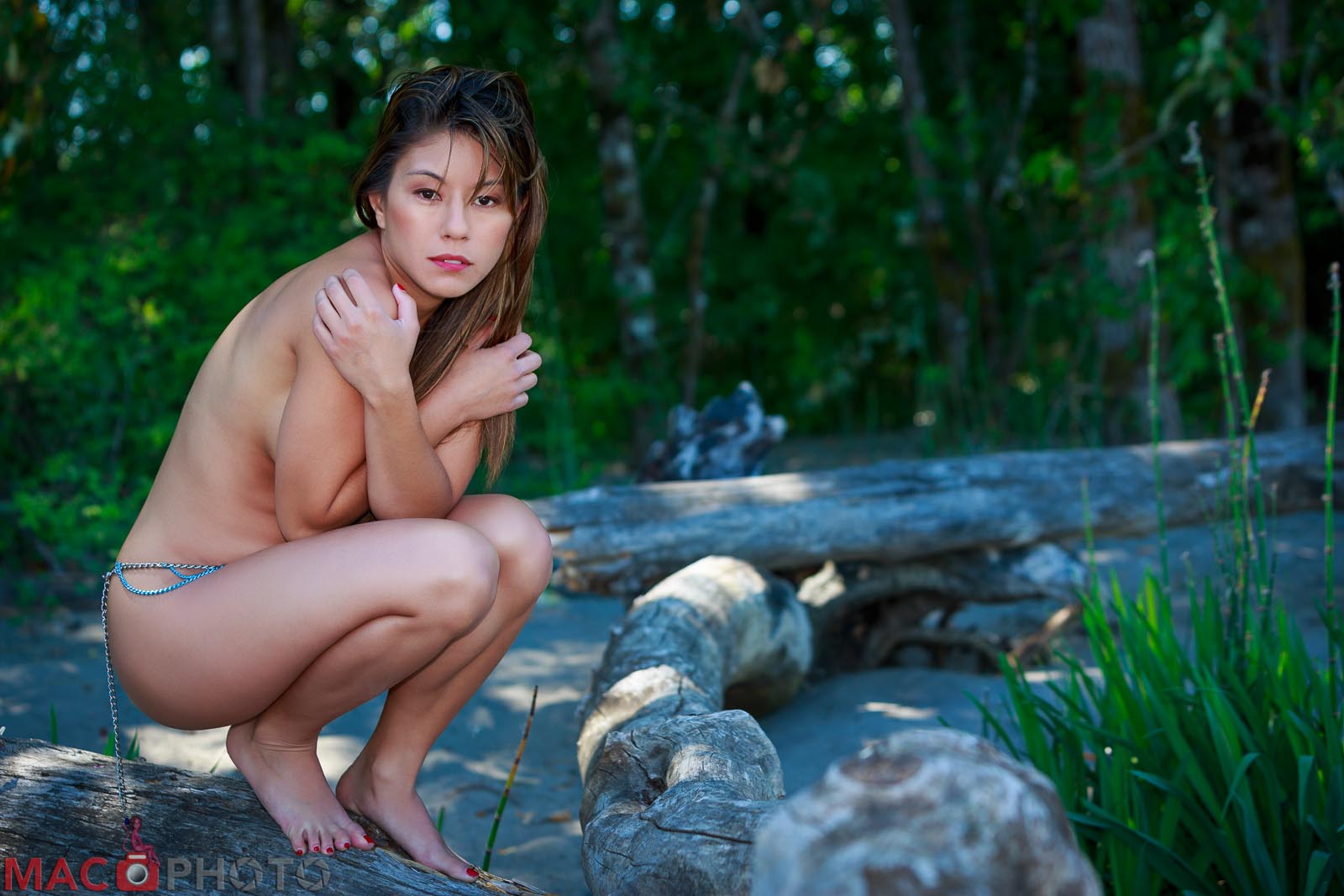 Lauren on the Island
Whew! After July you'd think my shooting schedule would have slacked off a bit, but July, August and September are the height of the outdoor shooting months here in the Pacific Northwest, and so August was just about as busy as the previous month.
Very early in the month, Kira and I spent a few hours Sauvie Island shooting some glamour nudes. This was the first time we had shot at Sauvie together and I showed Kira a couple of my favorite spots on the beach, including the abandoned hull that looks almost like a spaceship. While there are bits of it showing in the image of Freya above, you can see a better shot of it with Kira in the images below.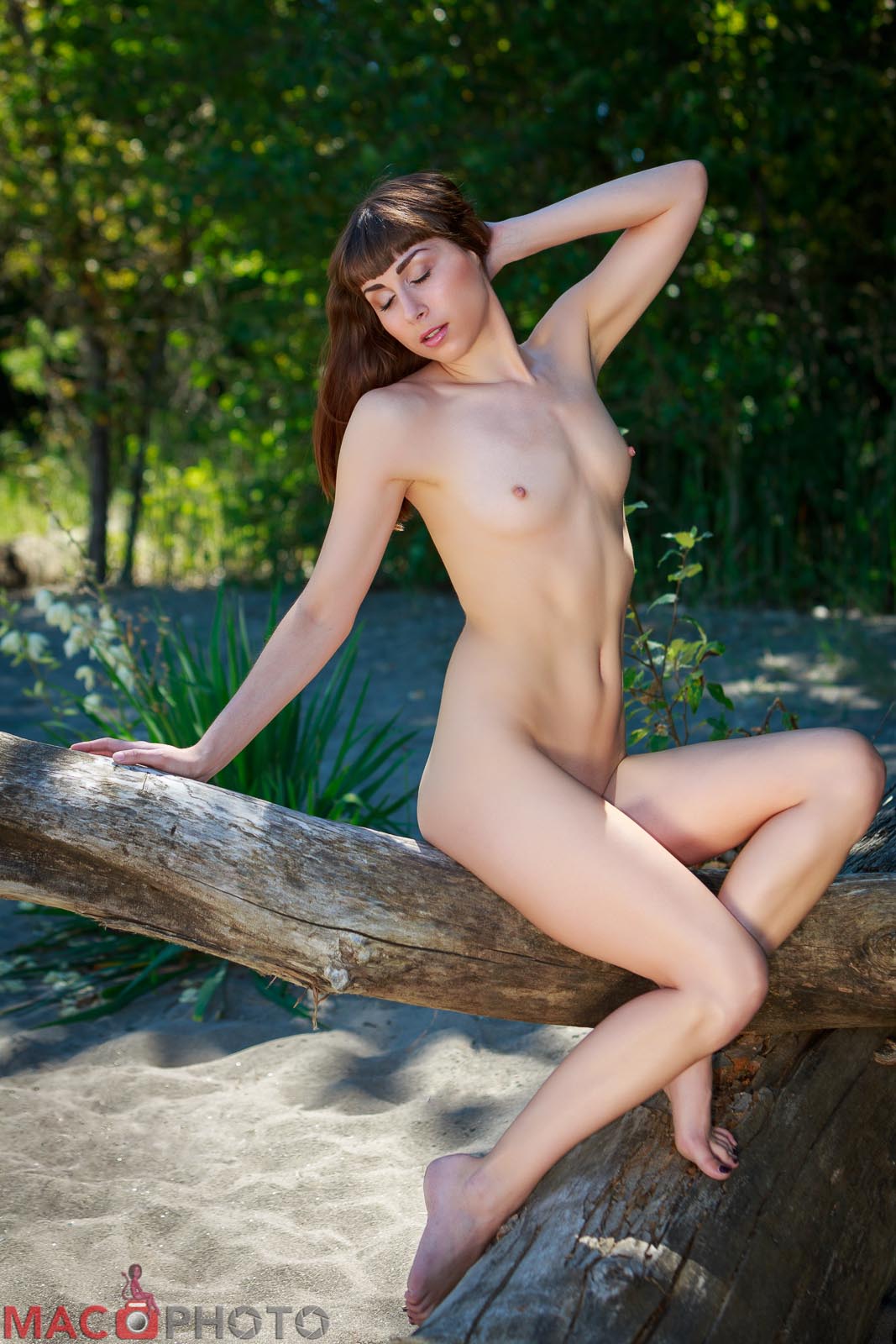 Kira in the Sun at Sauvie Island
Kira and the Spaceship - Sauvie Island
About the middle of August, on a very hot day, Veronica and I headed back up to Dragonfly Landing for a Military Glamour and Motorcycle Glamour shoot. I never saw a girl so happy to get out of clothes that day.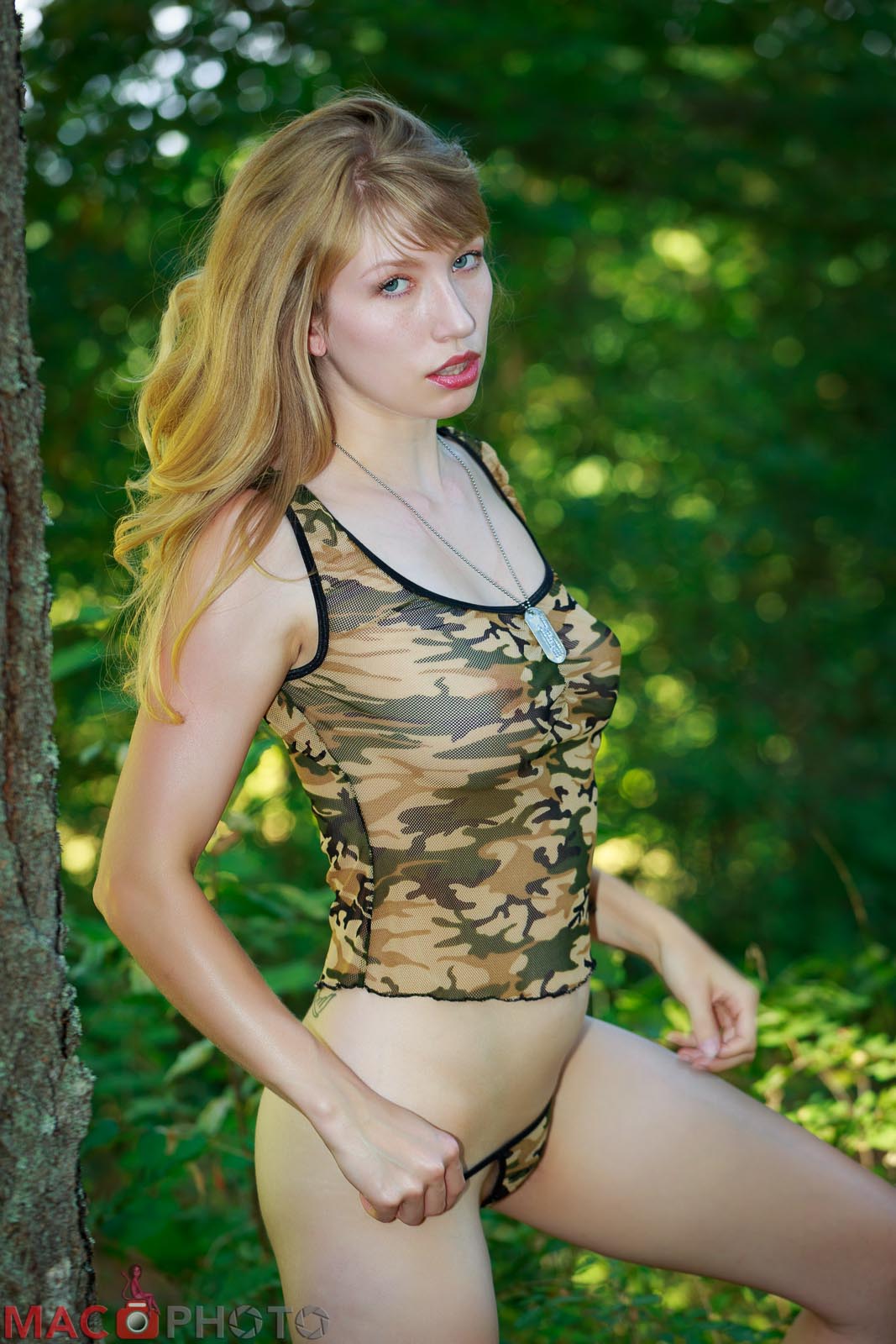 Veronica - Military Glamour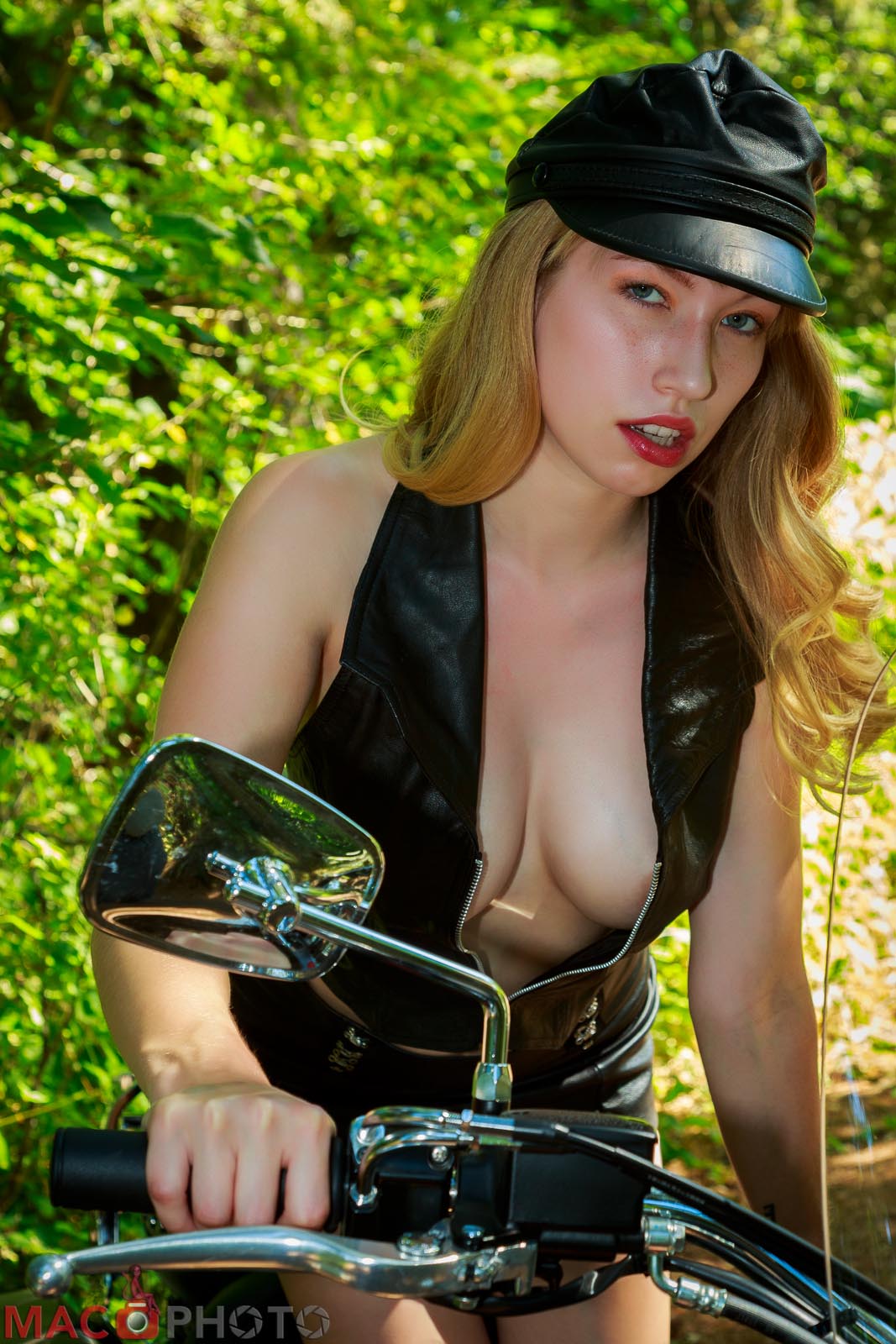 Veronica in Leathers on a Hot Summer Day
A few days later, Kira and I took a day to explore some photography along the coast. We started at my favorite little waterfall, took a ride out to Cape Meares, had a nice lunch about the middle of the day, visited some lovely sand dunes, and would up shooting at Spruce Run Creek right at dusk, at which point the flash on my camera failed. We still made it work though.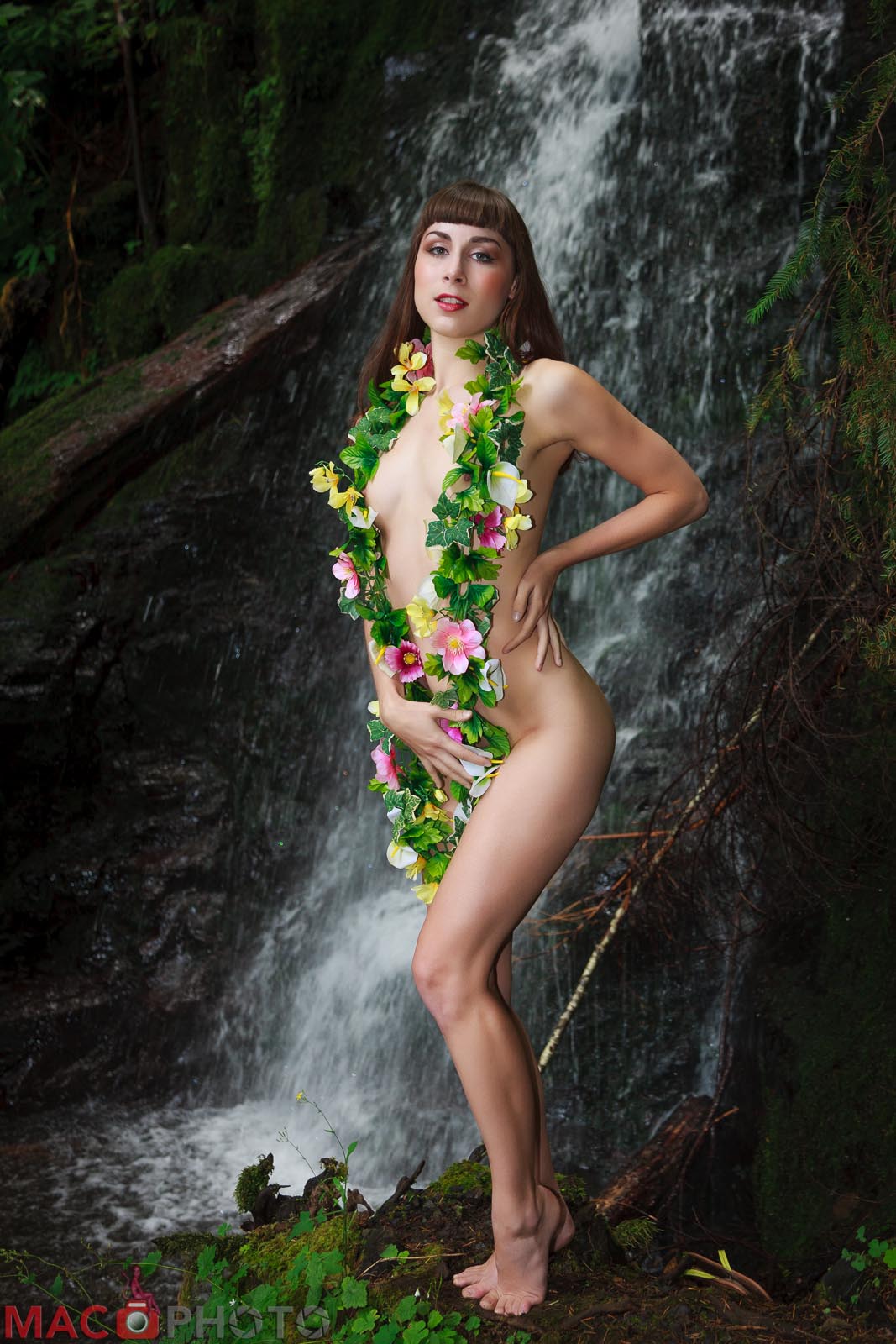 Kira at the Falls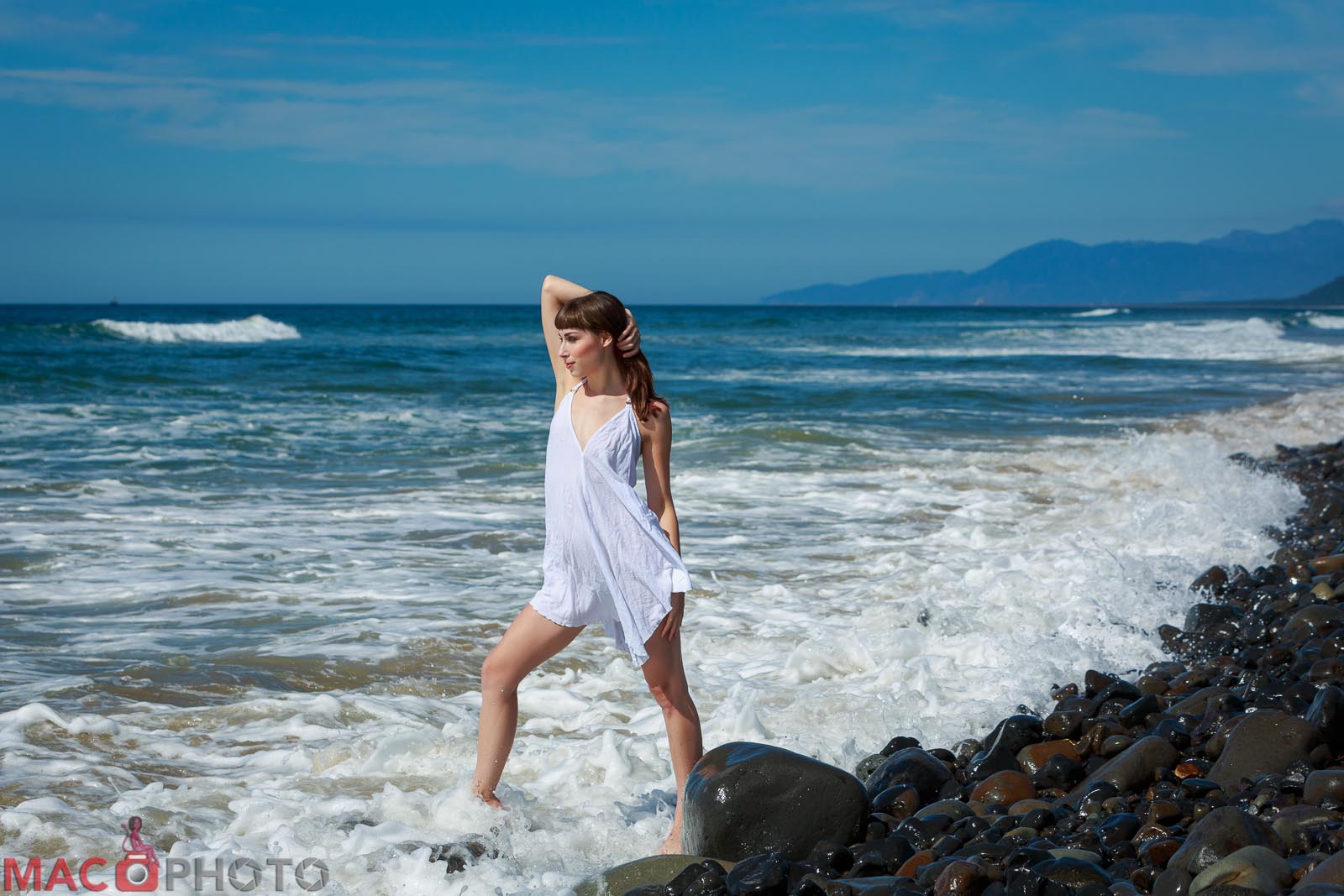 Coastal Beauty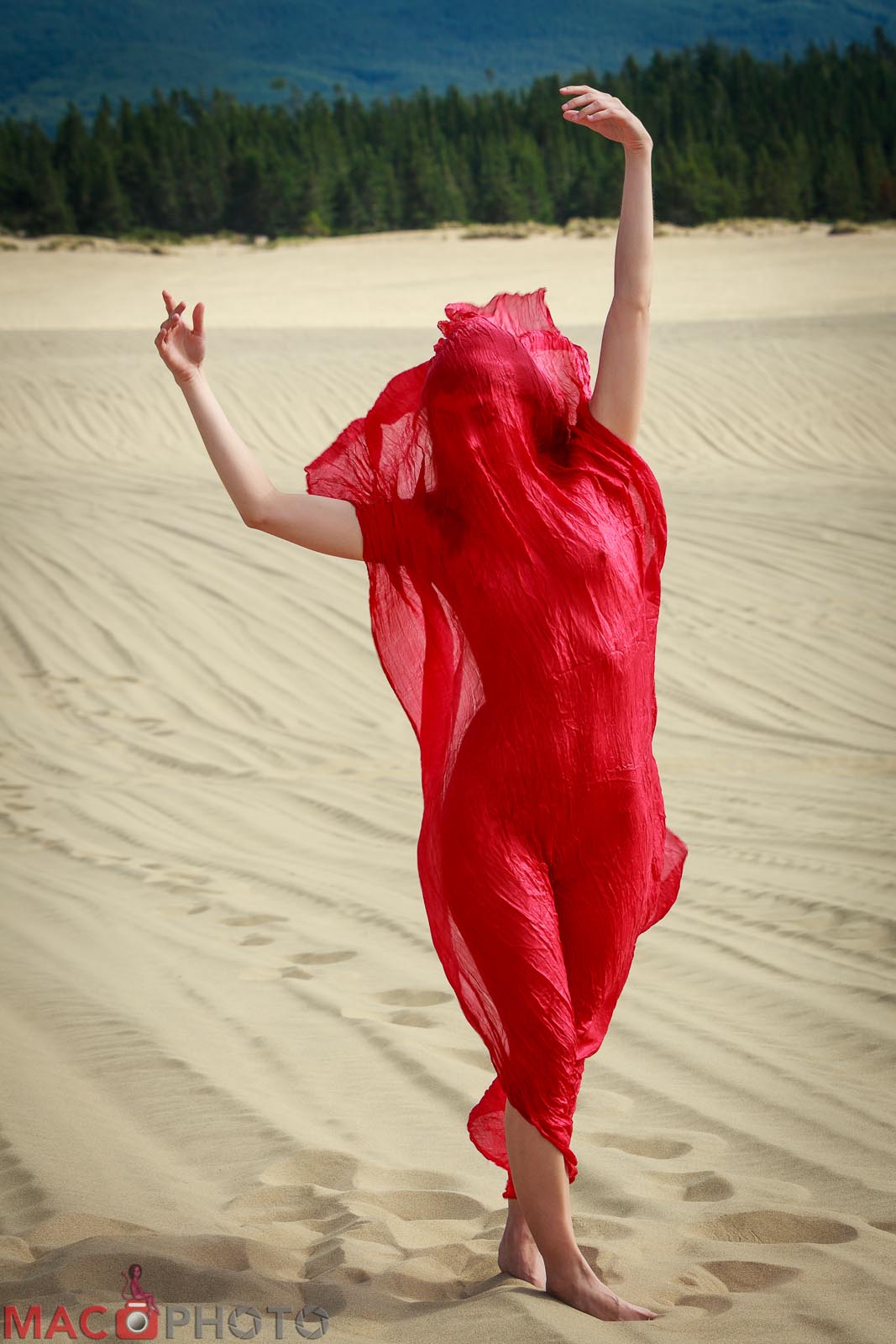 Kira in the Wind
Kira at Dusk
These are not the best shots from the day, but they're definitely representative of the work we did together.
A few days later, continuing to take advantage of the great weather, Krisa and I got together for our final Zivity shoot of the summer. We managed to get a couple of shots done early in the day and then a couple more in the afternoon. The Outdoor Bubble Bath was definitely one of my favorites and Krisa rocked that shoot.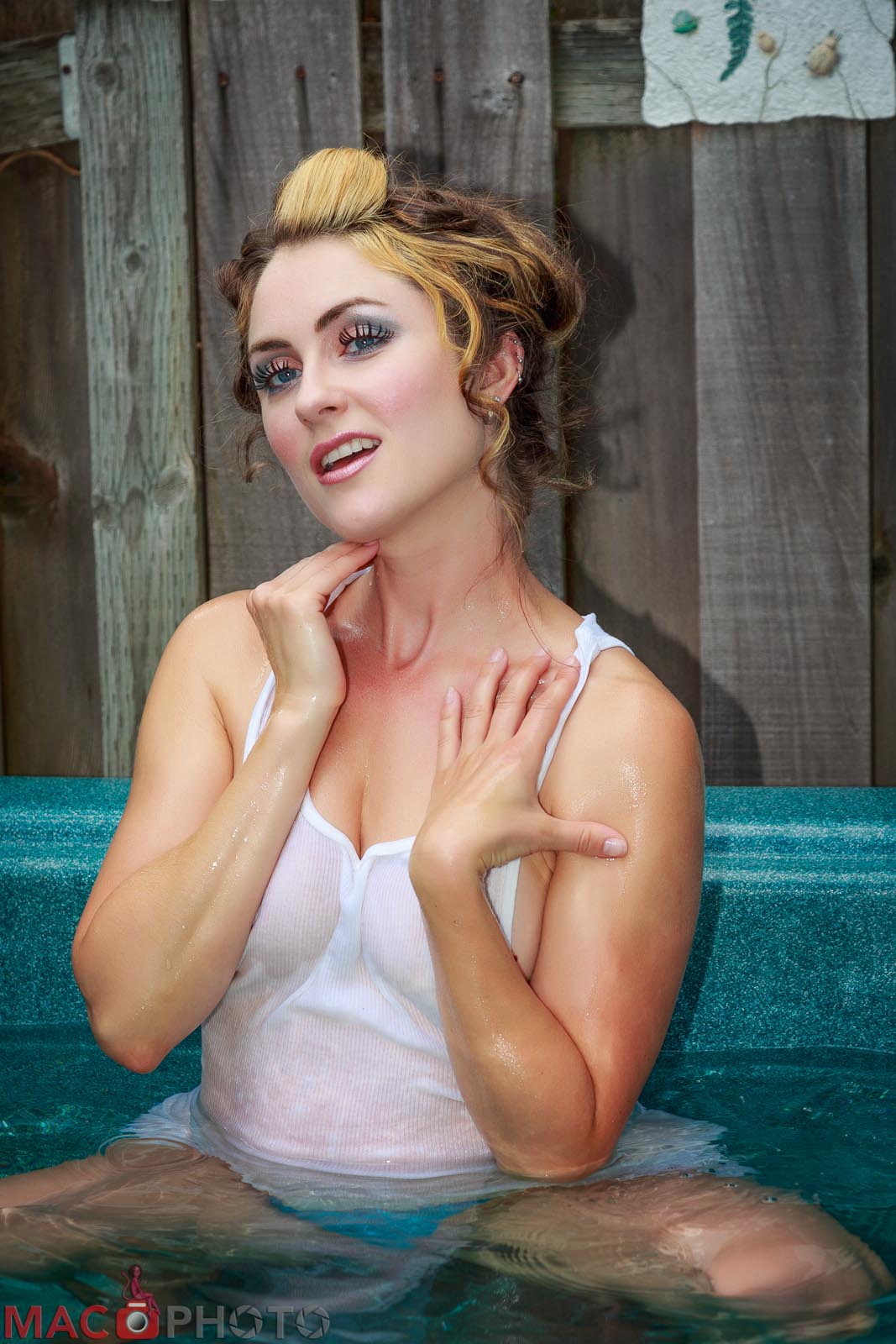 Hot Tub Beauty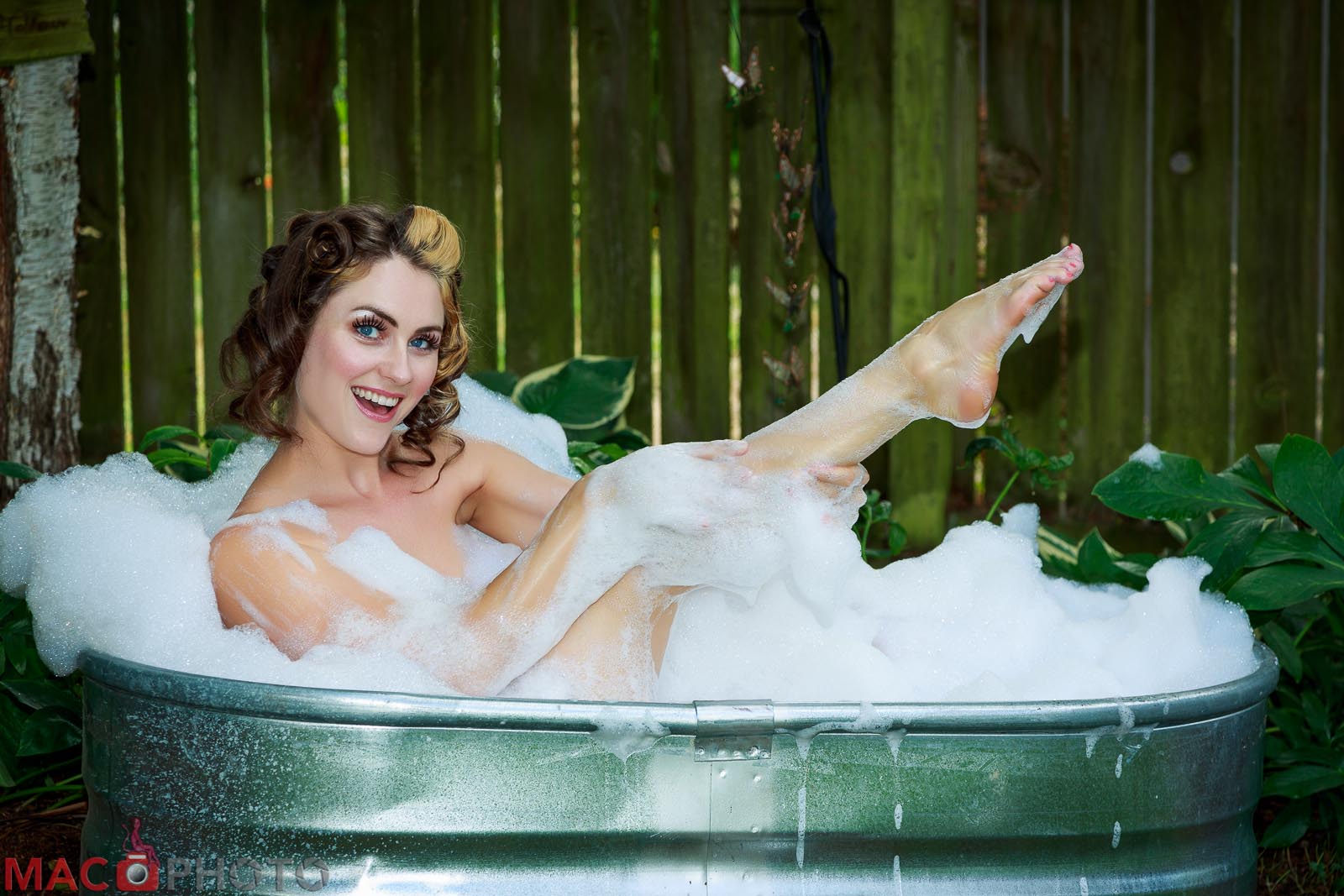 Outdoor Bubble Bath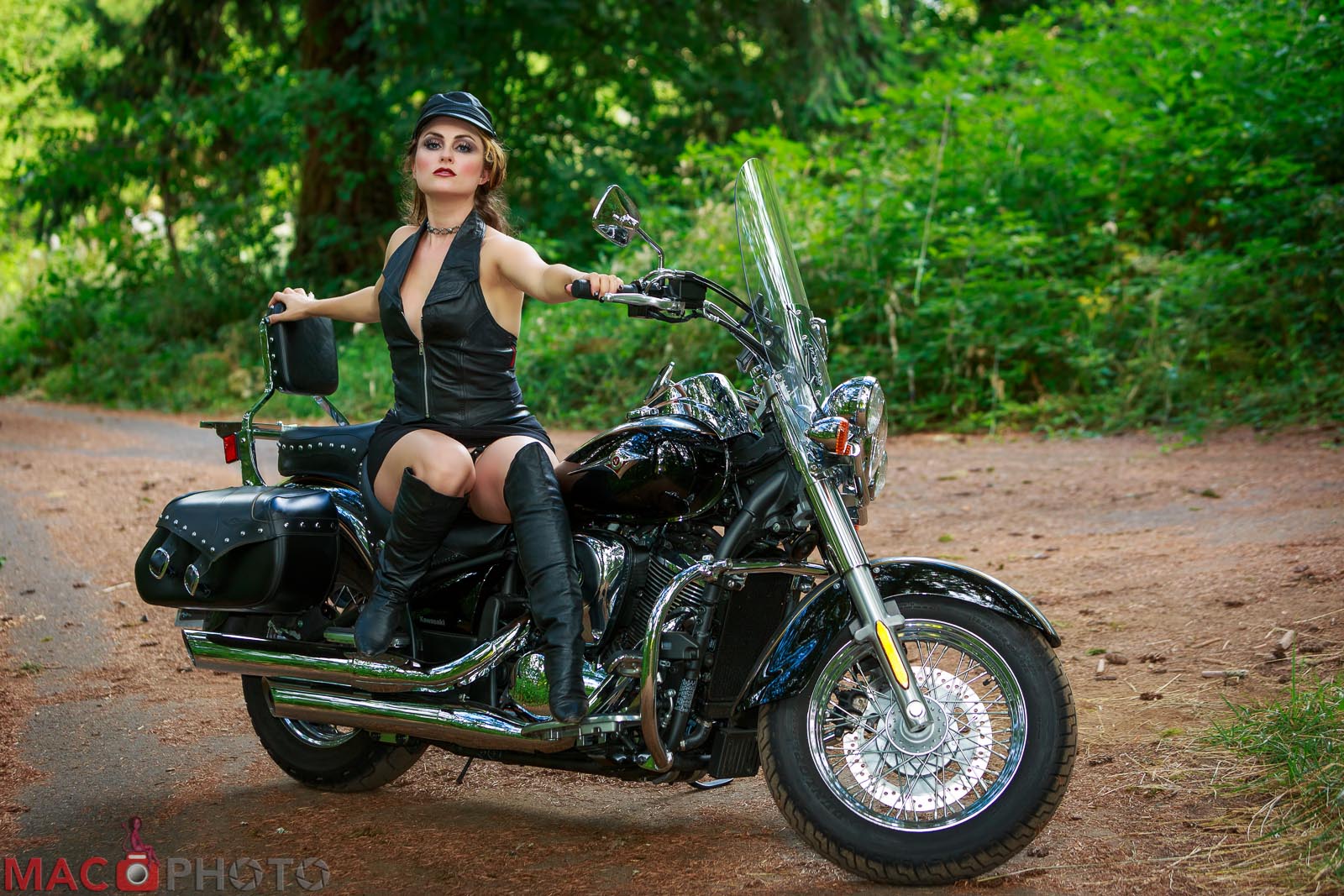 Motorcycle Mama
Just a day or two later, I got to do a shoot with a couple of ladies that had seen my work and wanted images for their boyfriends. They picked a military theme.
Carmen and Shelby
As the month progressed, I managed to fit in another shoot with Eva for part two of our three part set of images. She had been practicing with a couple of swords for a few weeks in preparation for the shoot. She came up with several nice poses for us to use.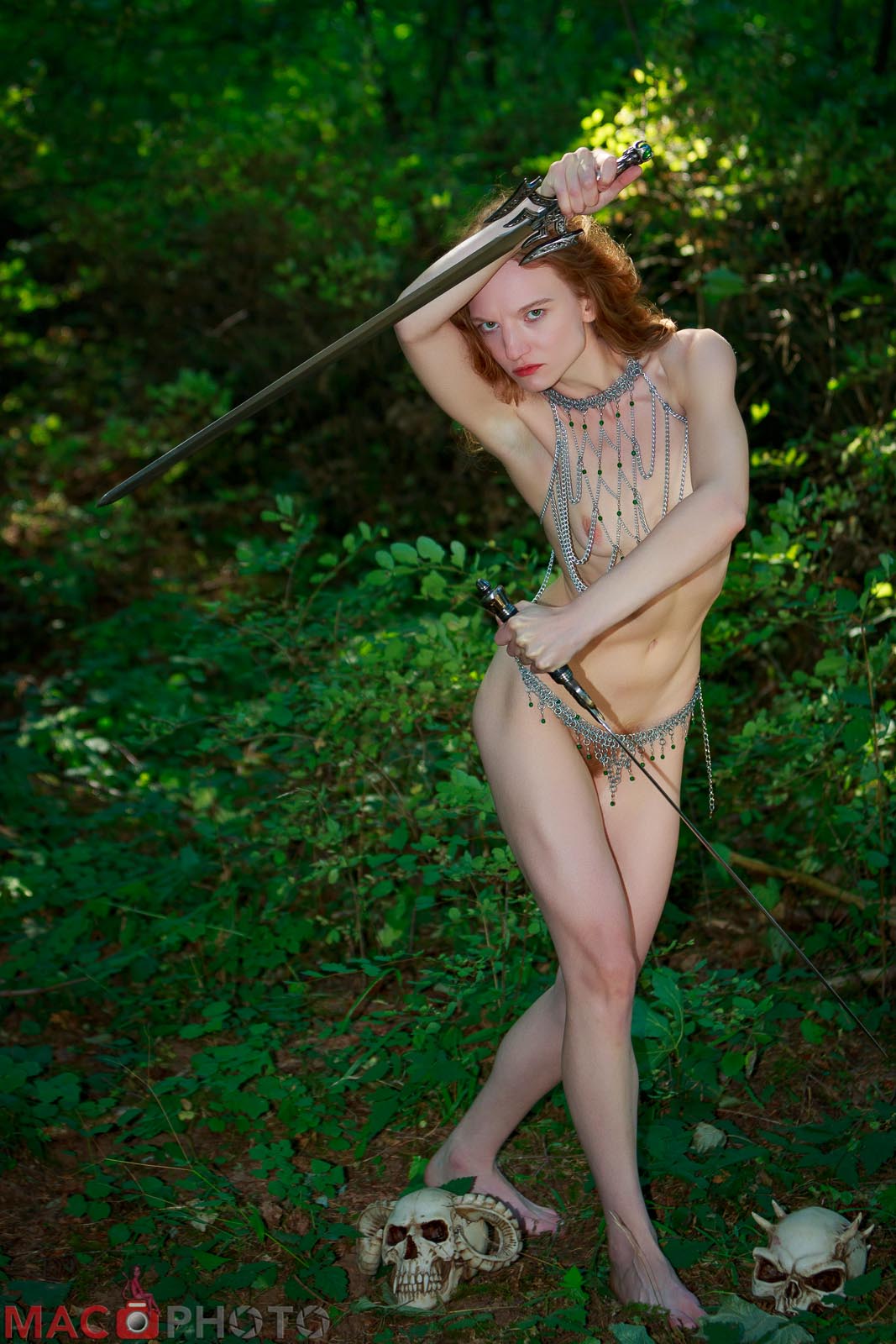 Eva - Sword and Chains
Toward the end of the month, I began work with three models that I hadn't worked with prior to this year. Stephanie, Selene and Angela met and shot with me in late August for our first shoots together.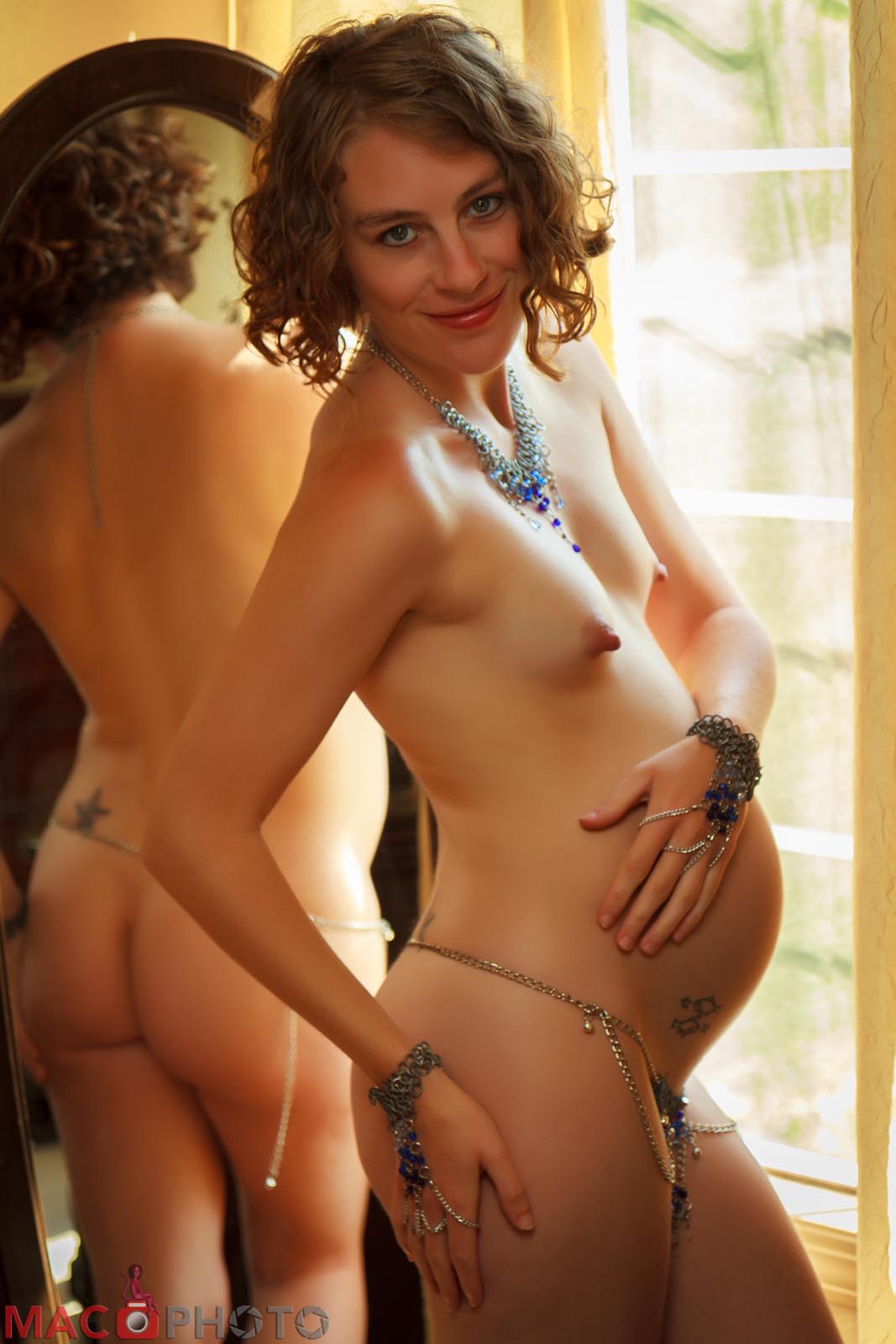 Stephanie in the Mirror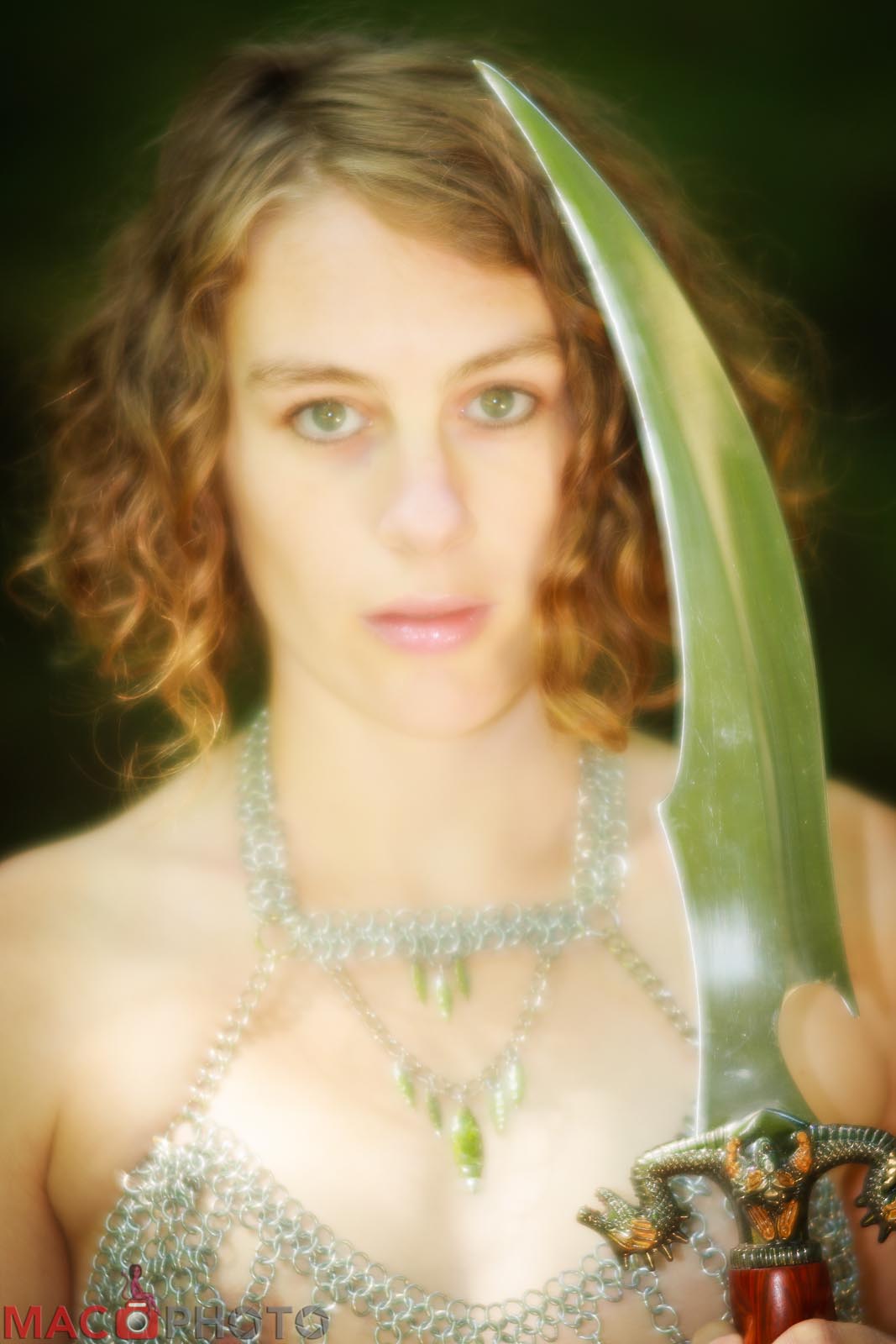 Stephanie in the Woods
Selene - Sword & Chains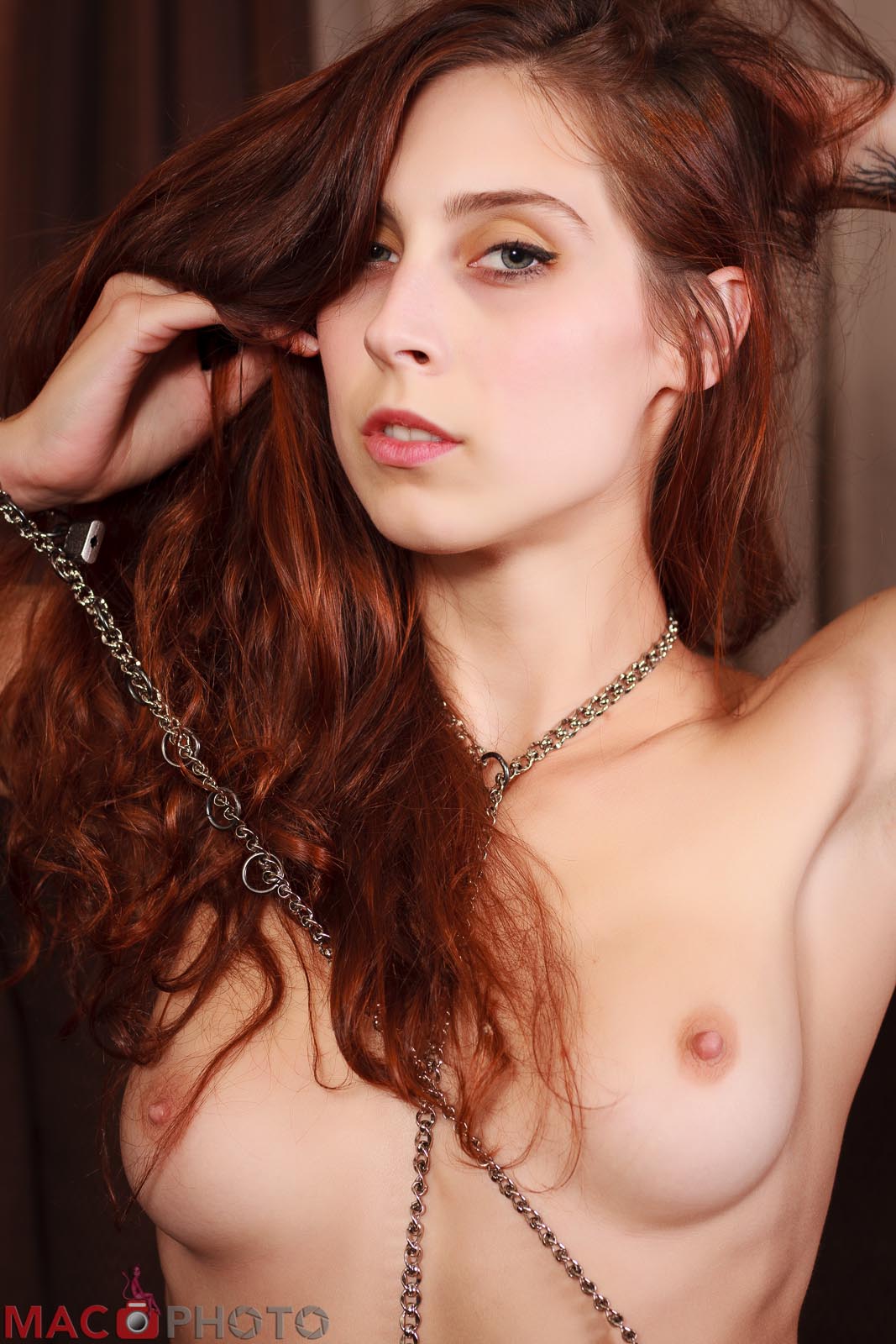 Angela
The last weekend of the month, two photographers and I put together a day long shoot with seven models which we called Unchained Barbarians.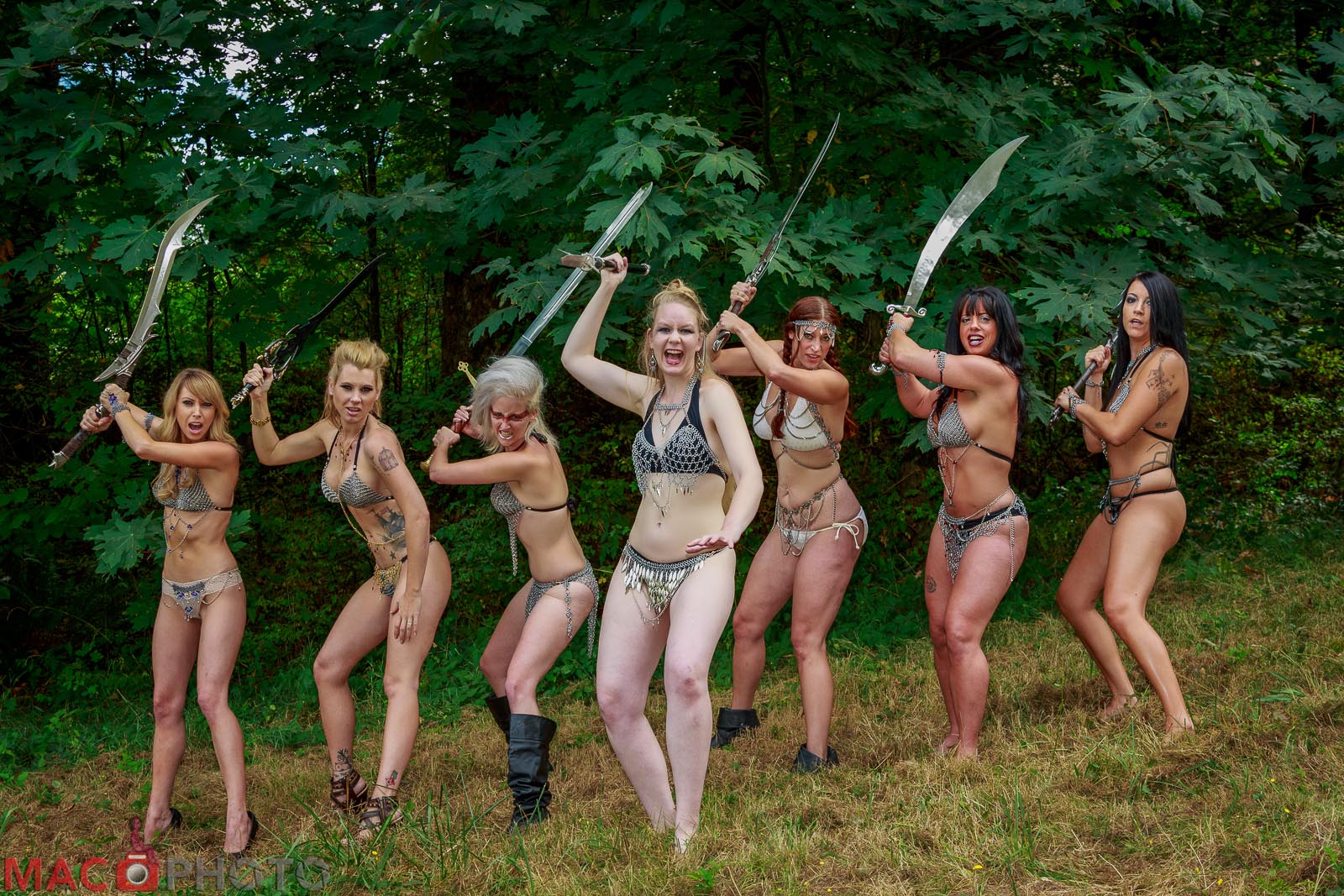 The Unchained Girls as Barbarians
At the end of August, Selene and I got together for one more shoot, this time at Cathedral Park. We explored shooting in several different areas of the park, but my favorite shots were taken under the St. Johns Bridge.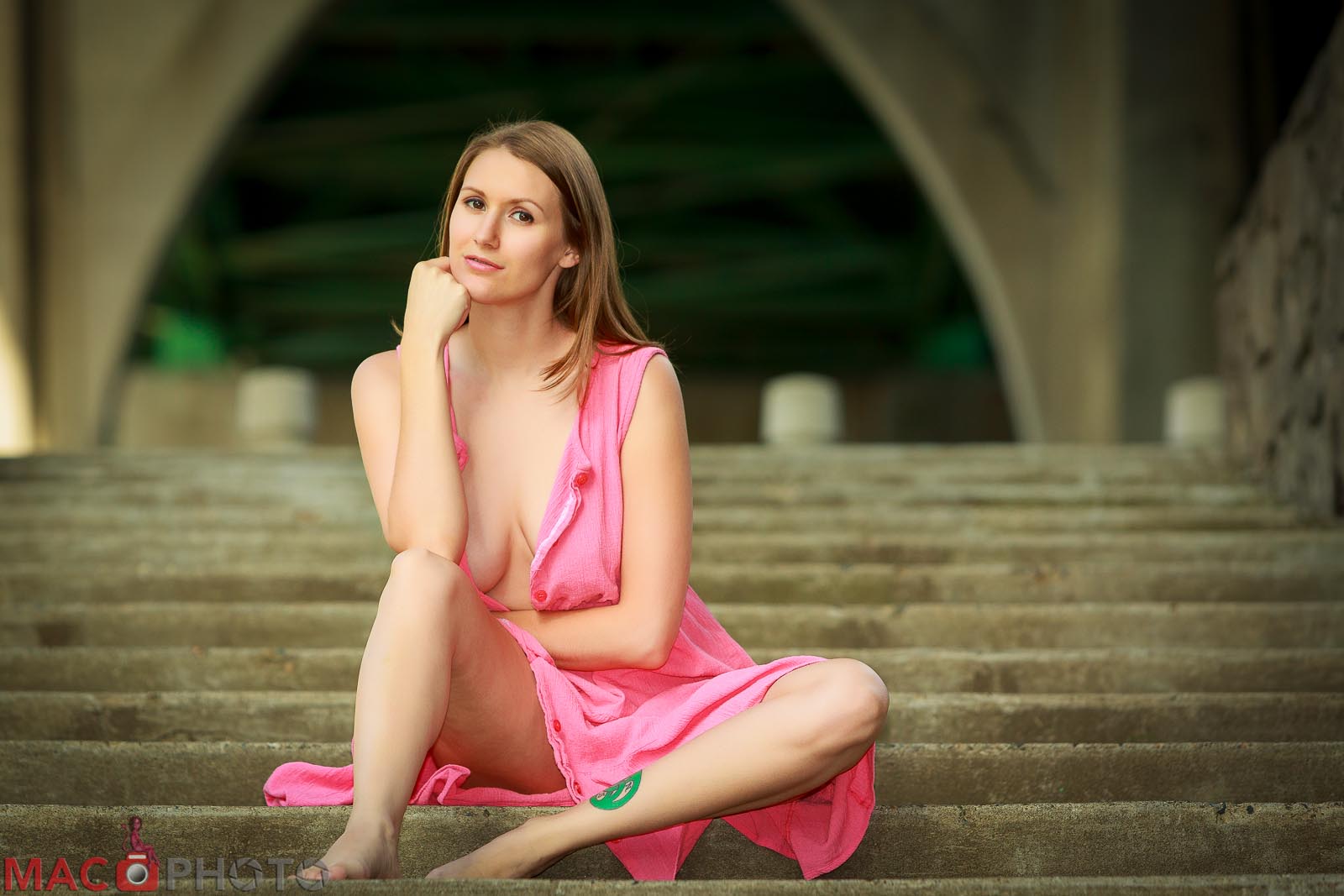 Selene - Barefoot Glamour in Cathedral Park

September offered a somewhat slower pace as I simply wrapped up some existing projects, did a pregnancy shoot for a friend, and started working with another new model. The month started with another shoot with Kira, this time featuring my motorcycle and a cute leather motorcycle jacket she purchased just for the shoot. Kira is one of the most versatile and athletic models with whom I've had the pleasure to work, and so I knew she could really pull off the motorcycle babe look.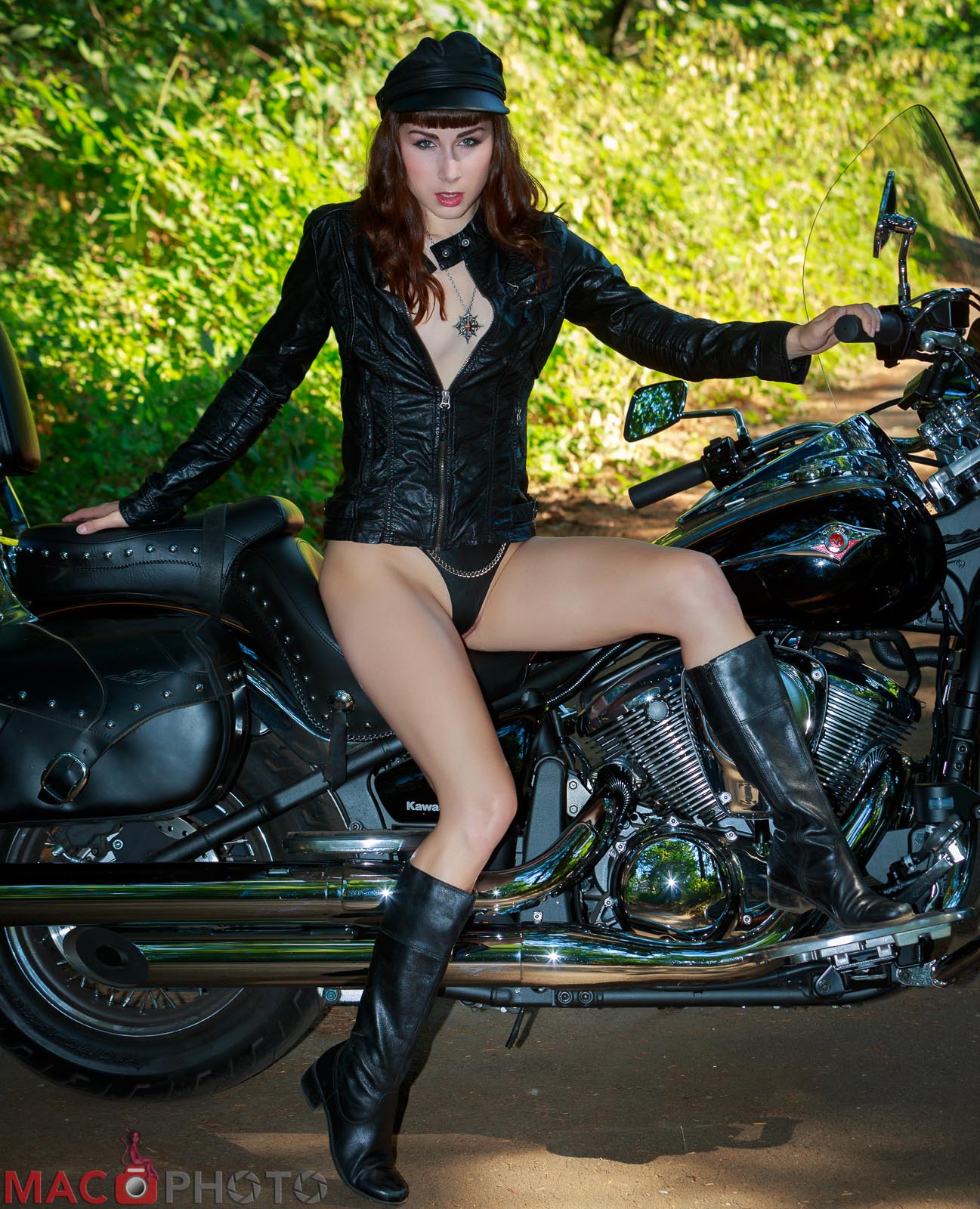 Kira in Leather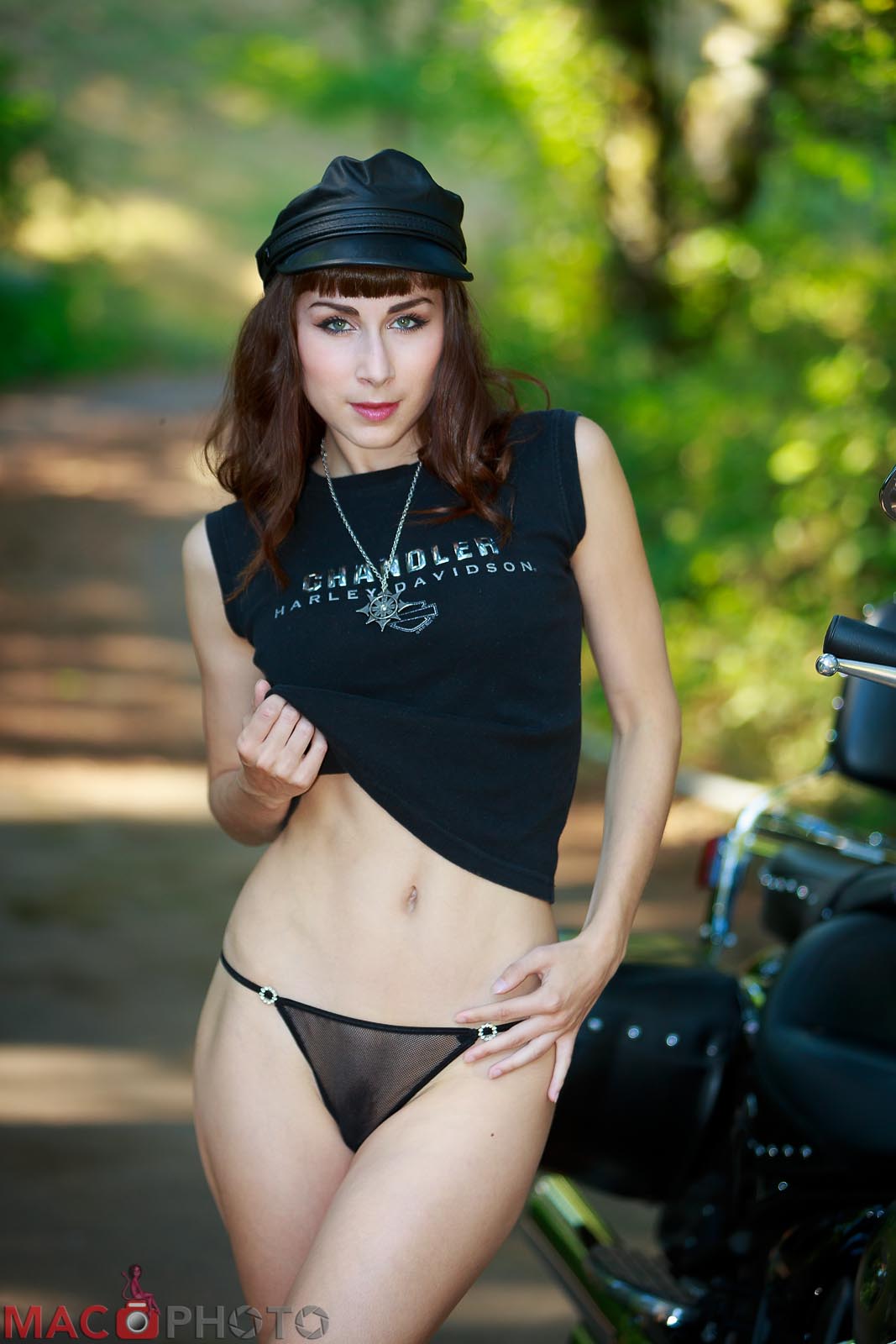 Just one shot of Kira is not enough.
A few days later, Selene and I put together another shoot, again featuring the motorcycle and some military gear. Selene was pretty tired, having not slept much the night before, but she pulled off the shoot with a professional attitude and contributed some great ideas to the concept.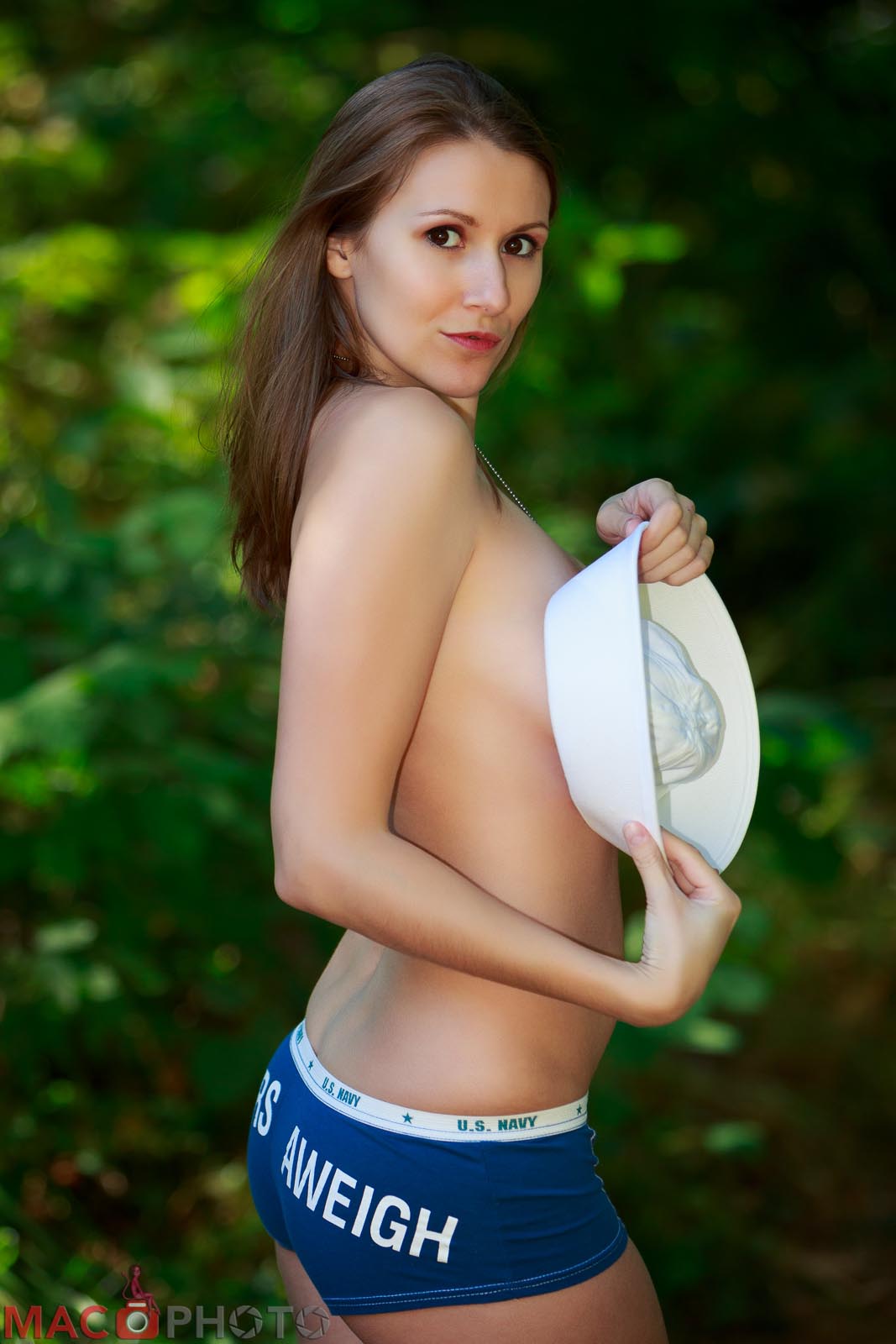 Anchors Aweigh Sailor Girl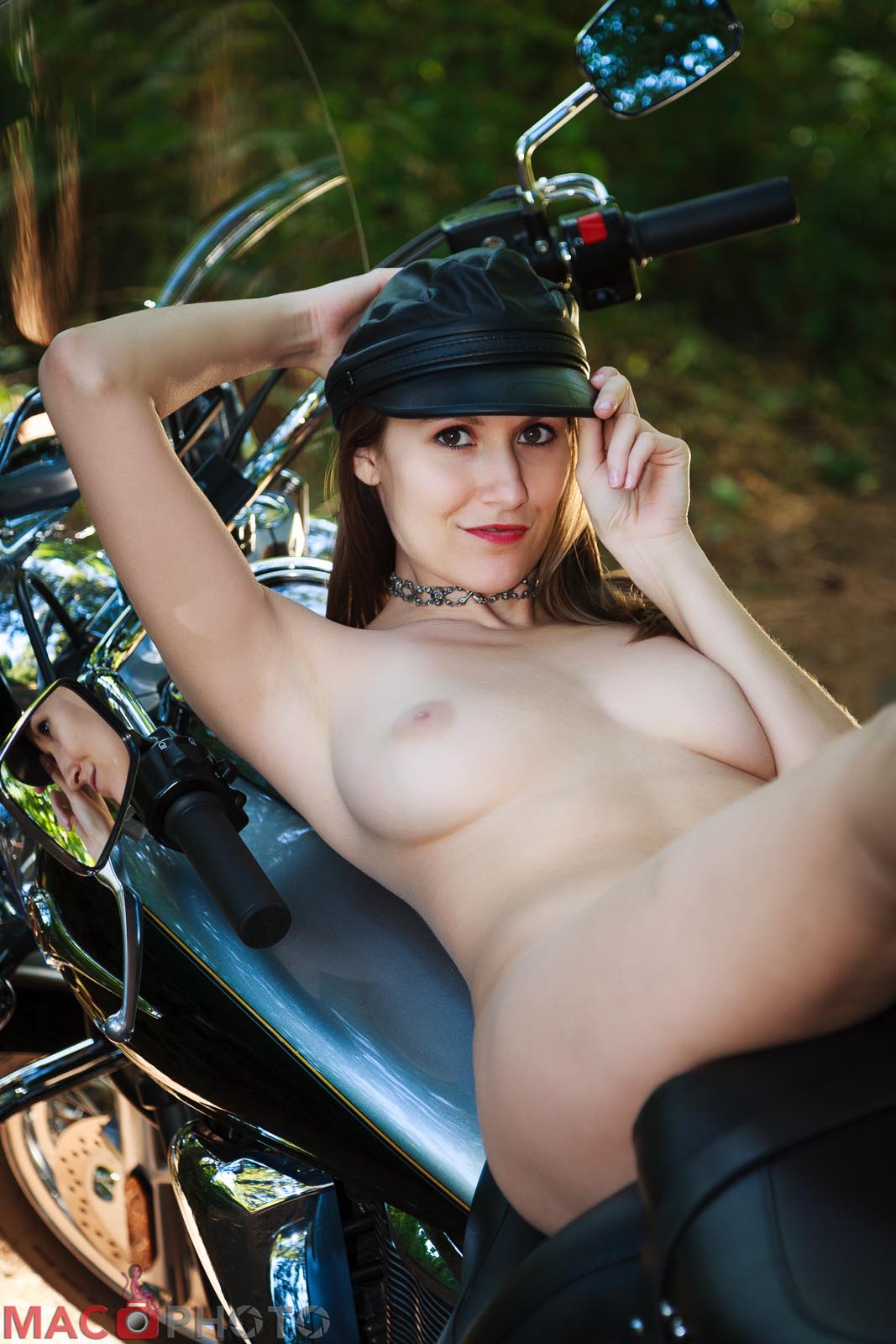 Relaxing on the Bike
About mid-September, another young lady approached me about modeling for Zivity and for building her portfolio. She had seen the shots I had done for Carmen and Shelby's boyfriends, and we started working together shortly afterwards. Gina and I started with short Barefoot Glamour shoot in Cathedral Park and then headed over to Sauvie Island for another quick shoot on the beach. Gina is quite fun to shoot and has a great attitude about photography. She loves being in front of the camera and that attitude really comes through in the images.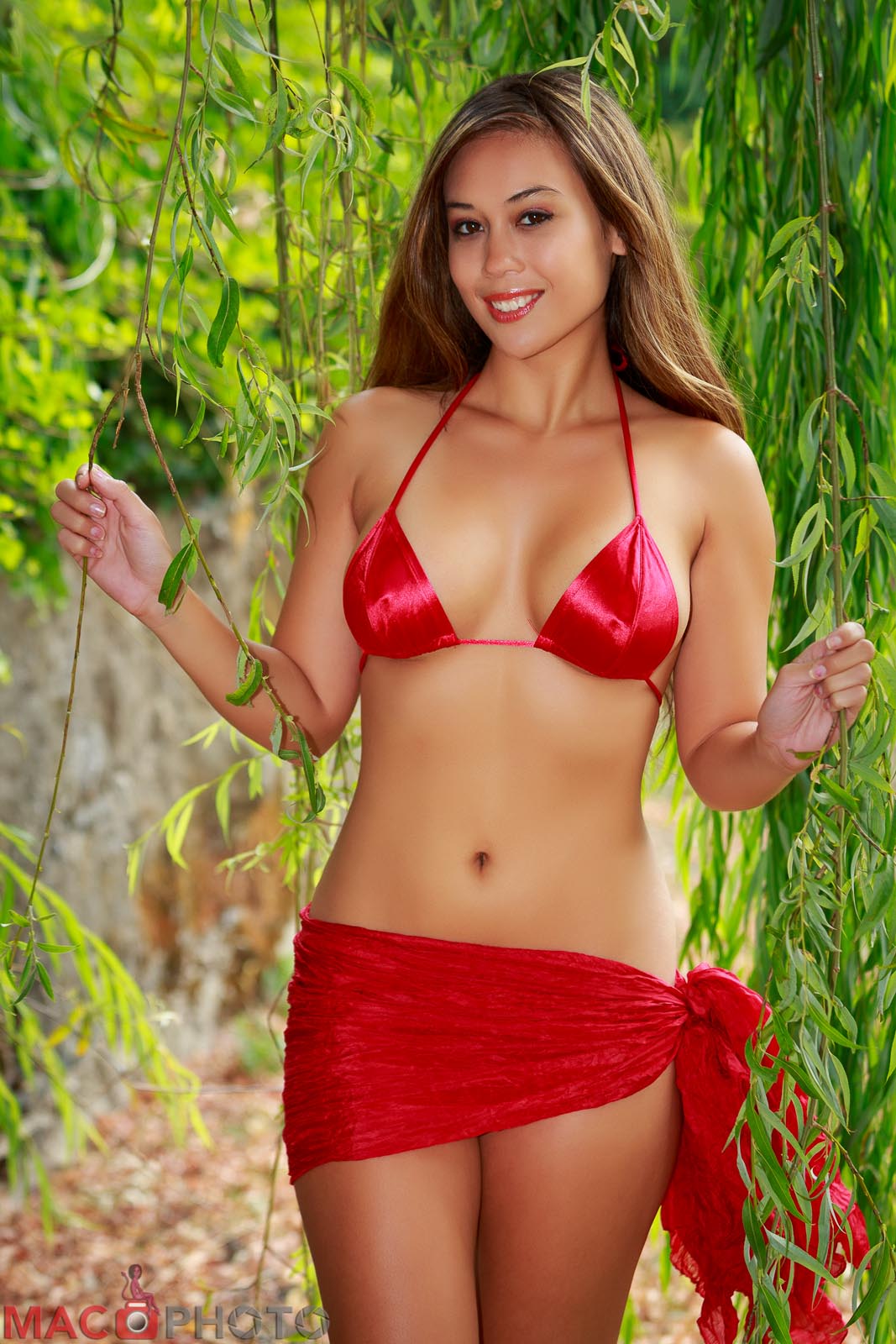 Gina in Cathedral Park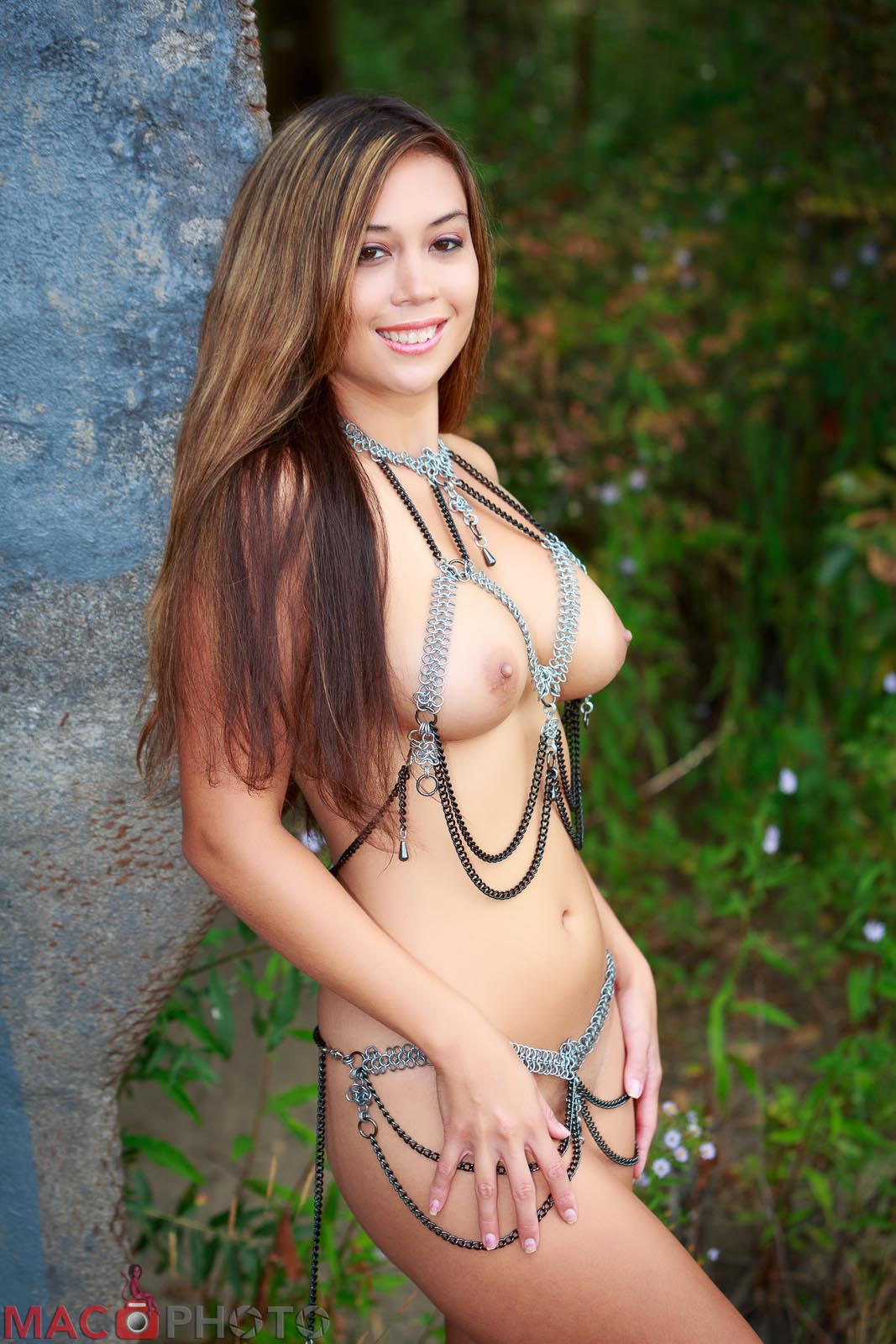 Gina at the Abandoned Spaceship
Actually, Gina liked Sauvie Island so much, we went back there for a second shoot about a week later.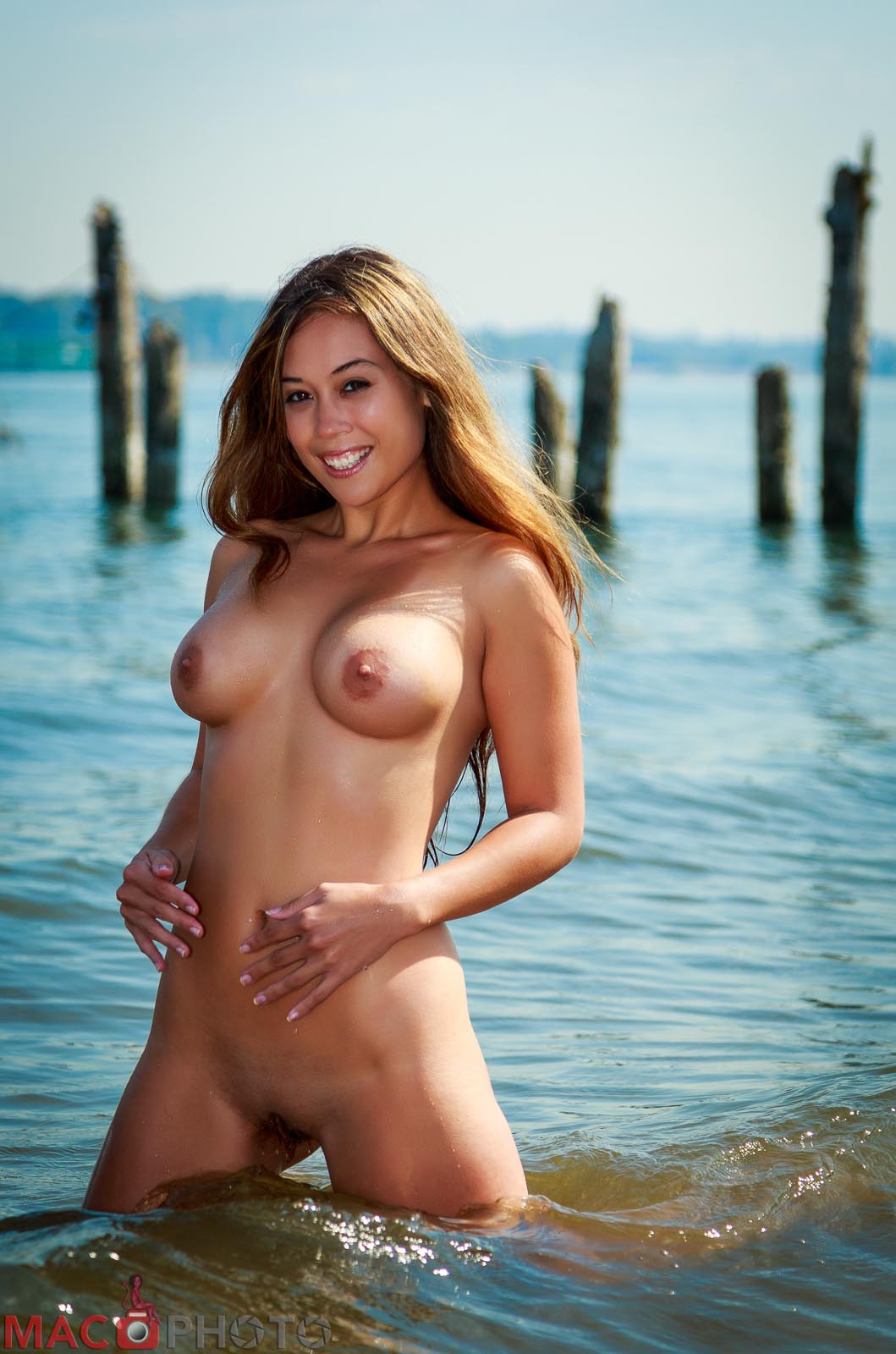 Gina in the Waves
A bit later in the month, Angela and I got back together for another shoot at Dragonfly Landing. We did part 2 of the Chains project and played around with some military outfits.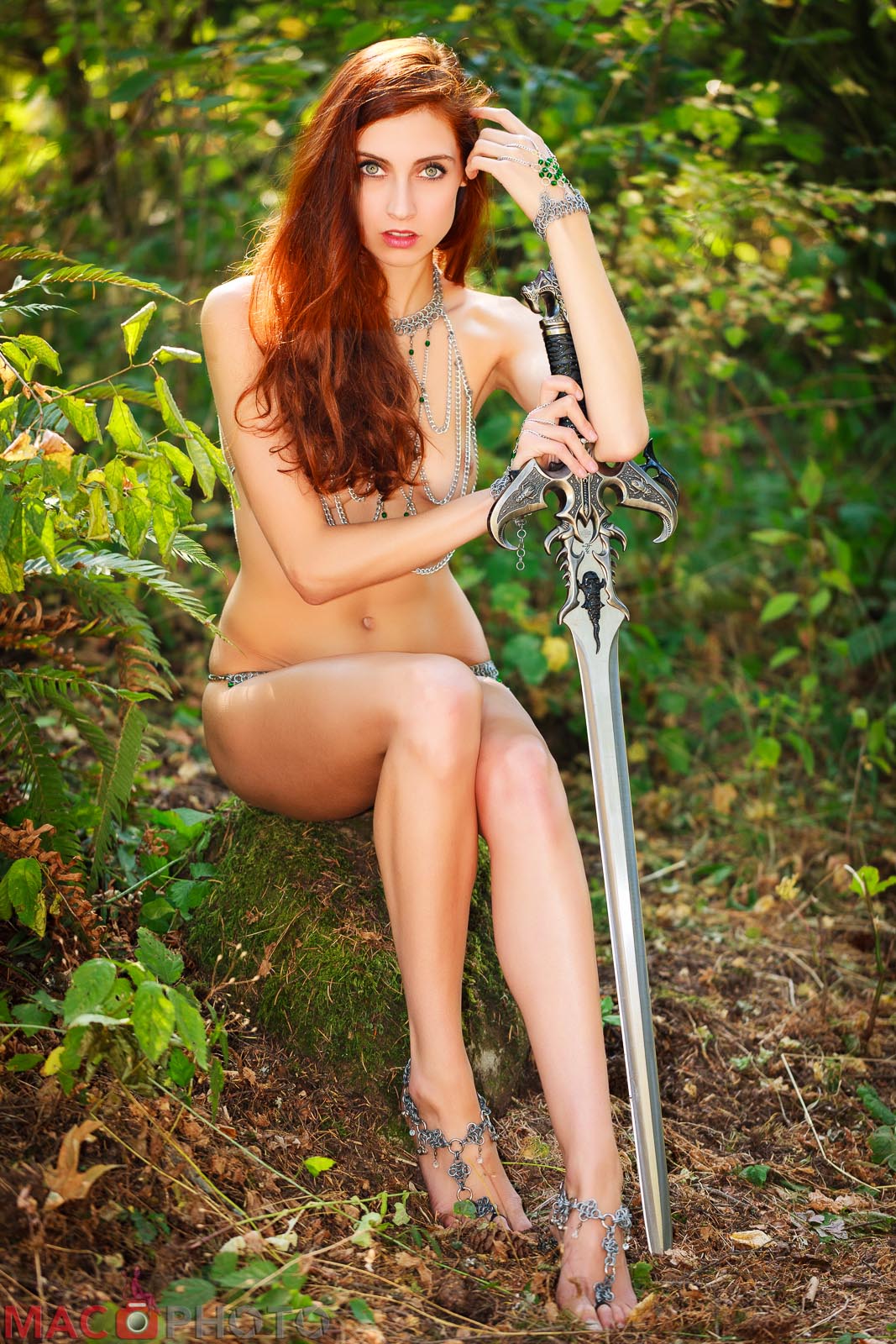 Angela in the Swords and Chains Project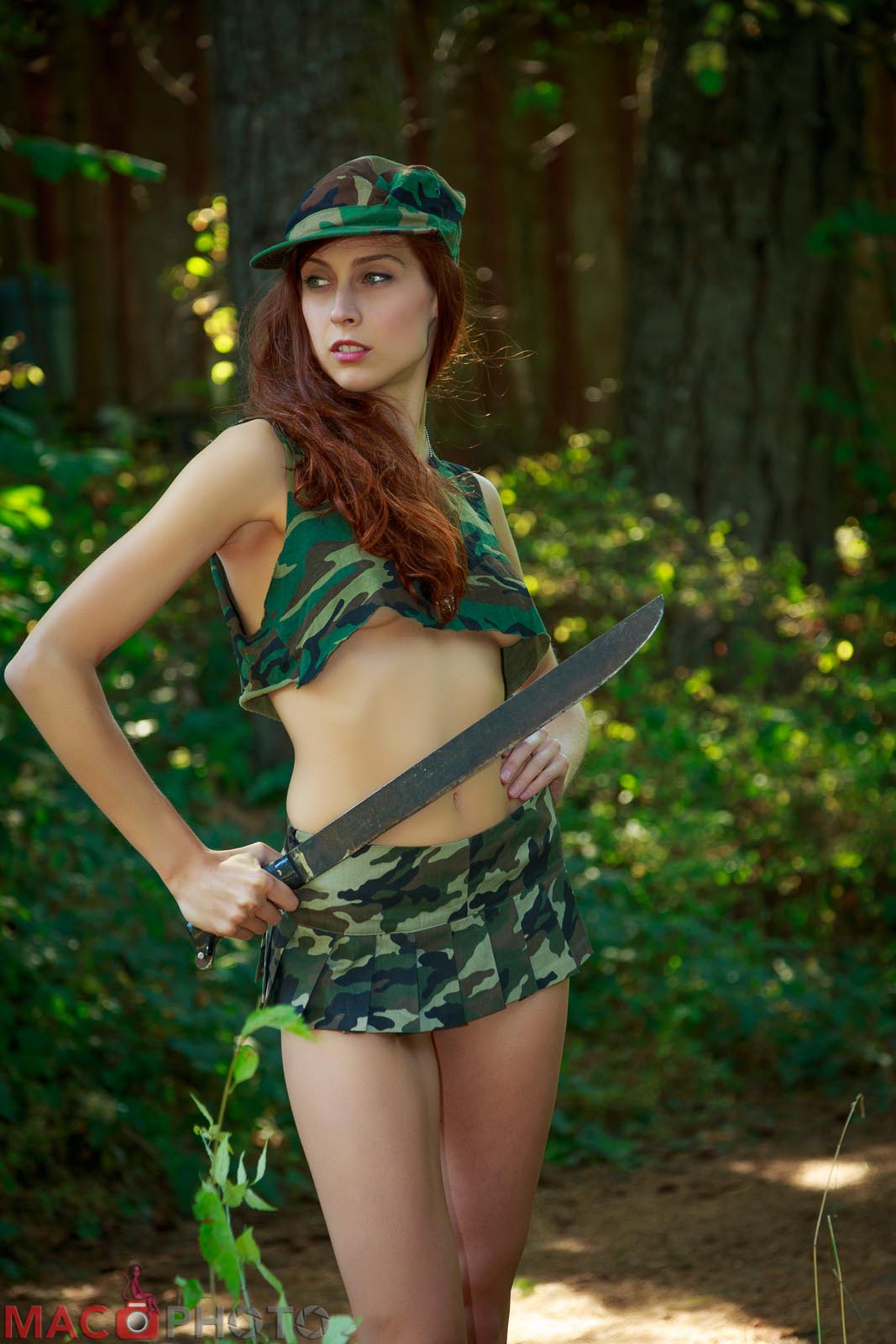 Machete Warrior
Gina liked the chains we used at Sauvie so much, we had to do another shoot featuring a different look for her.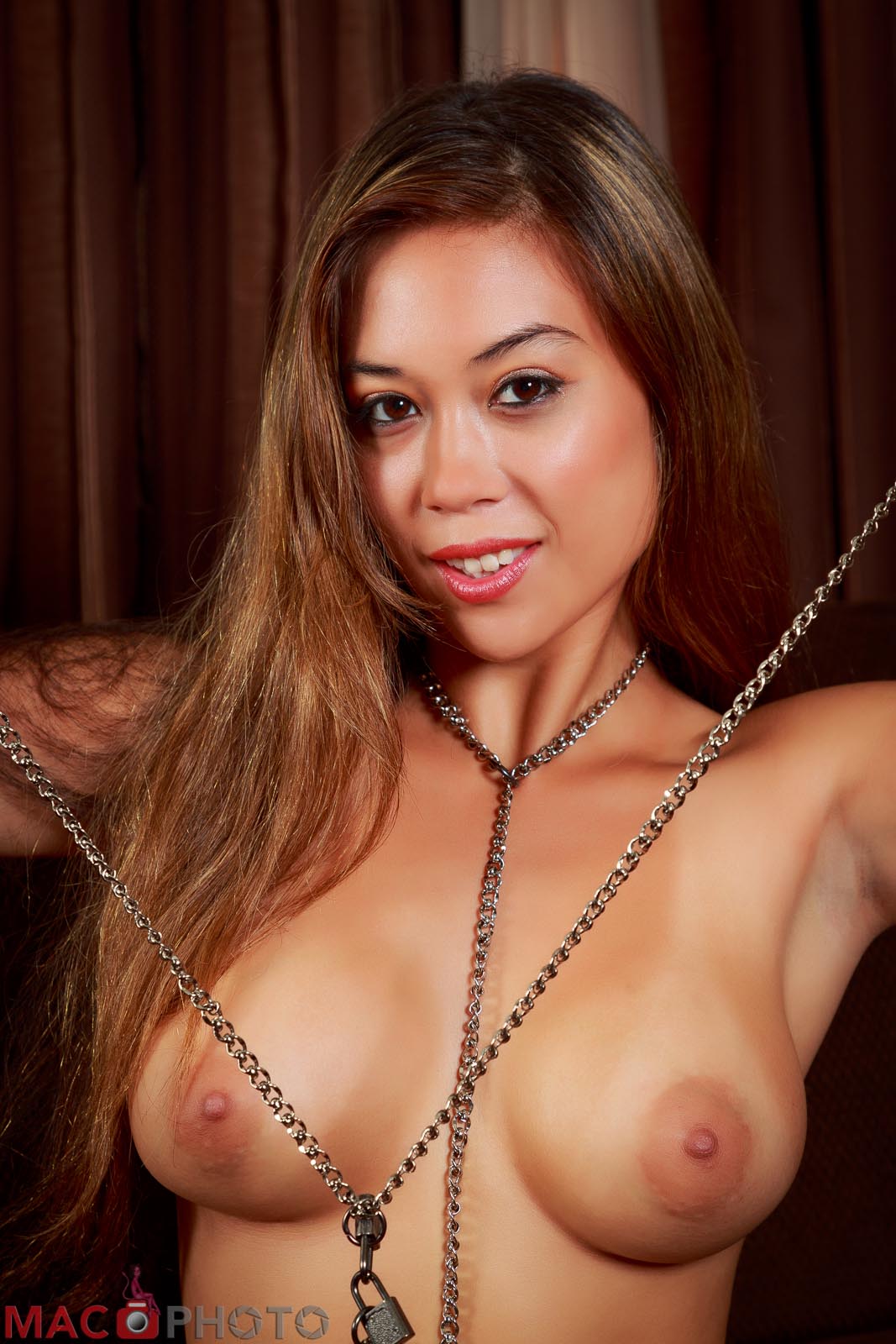 Gina in Chains
I also managed to wrap up part 3 of the Chains project with Jenn.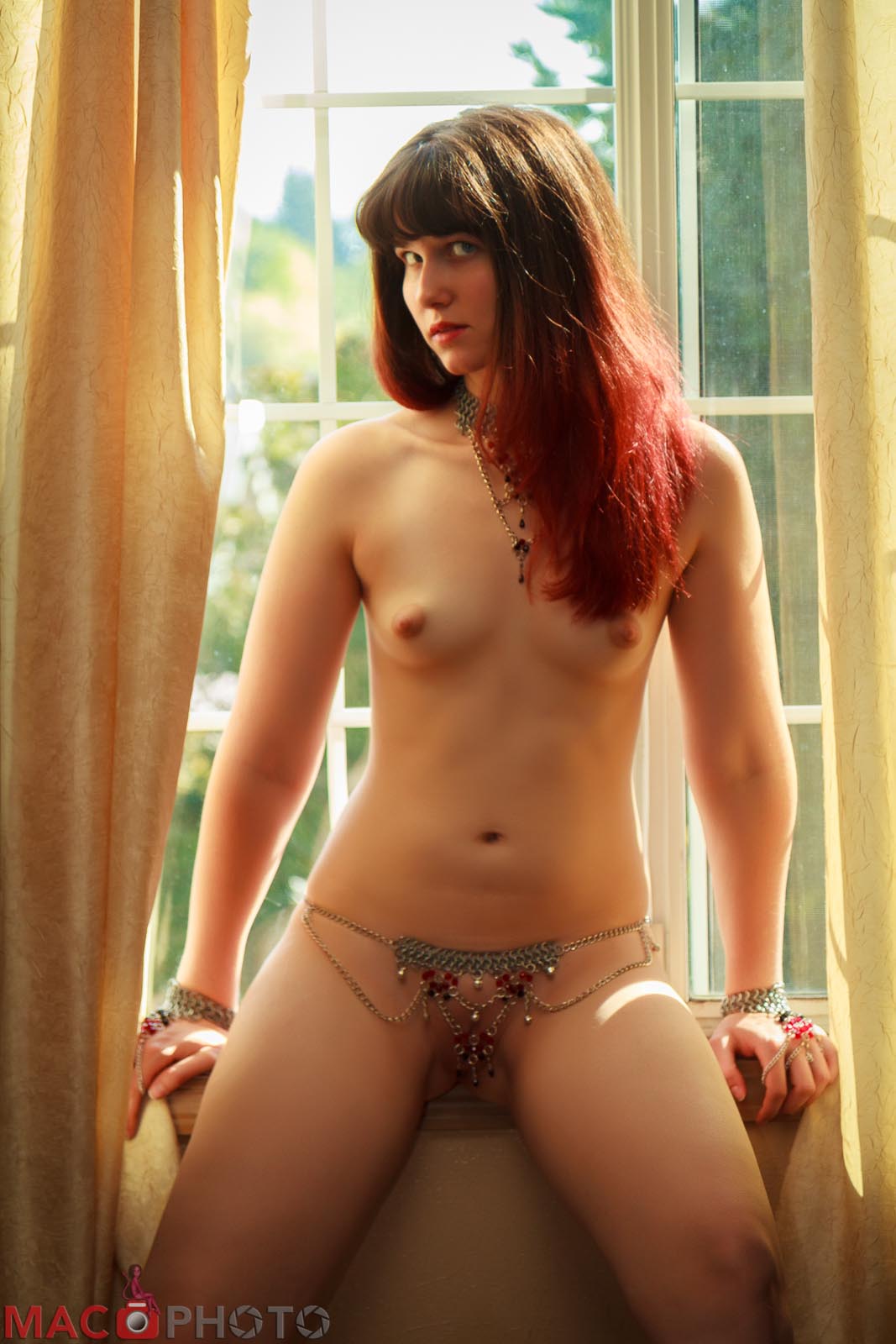 Jenn in Chains
Finally, at the end of the month, at close to the very last minute, I did a shoot for my very occasional model, Gabriell. She was very close to her delivery date, but my work schedule gave me a very limited opportunity to drive down to do the shoot. Still, I made it down in time and we found a very nice place for an outdoor shoot.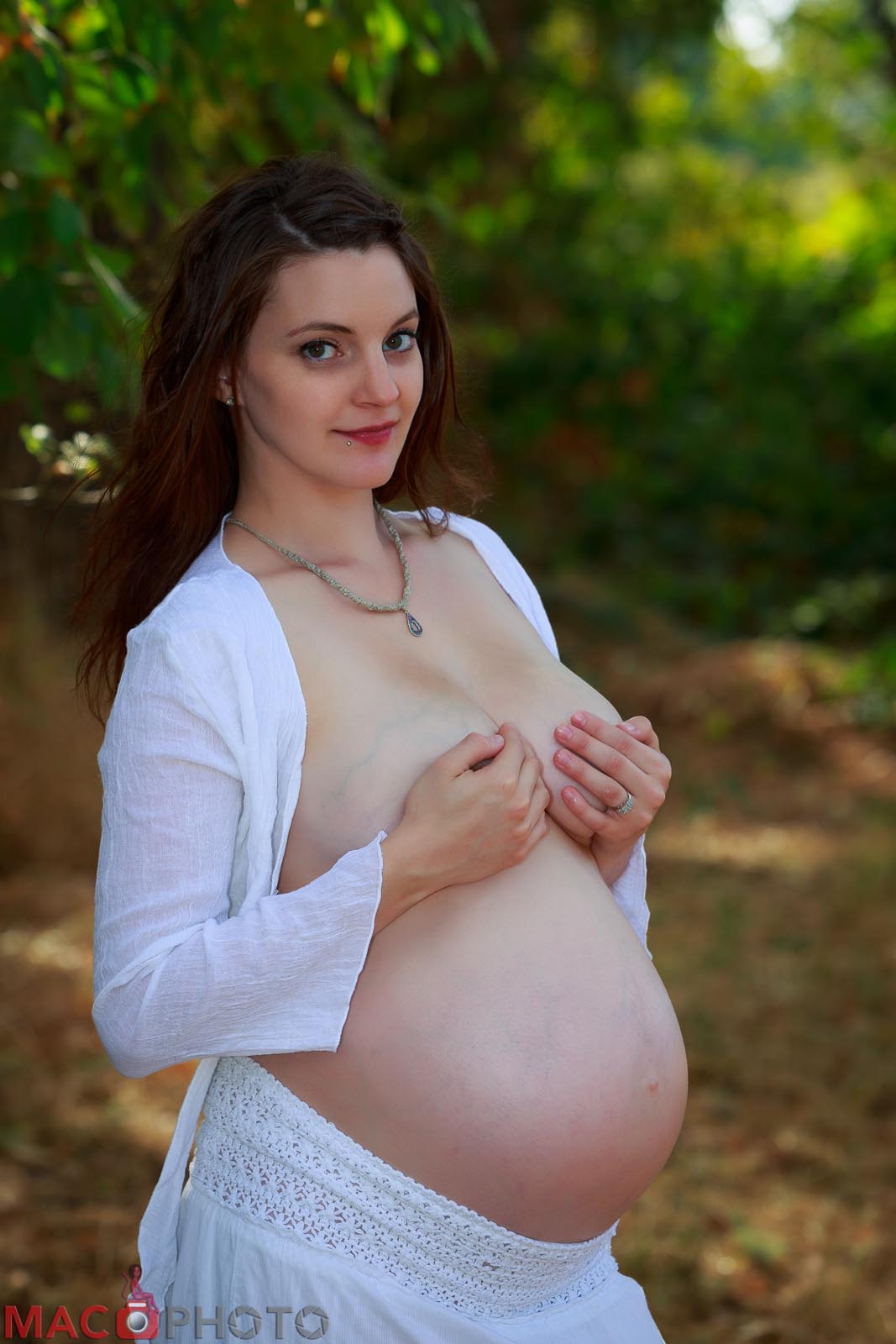 Gabriell at 9 months
And so July, August and September passed on by and shooting really slowed down. In October I had just a couple of shoots, but I did get to ride the bike out for a long trip in the Columbia River Gorge to see a location that Kira had mentioned to me a couple of times. The location was an abandoned stone house hidden just off the side of the highway. It will be a perfect place for a future shoot in 2013.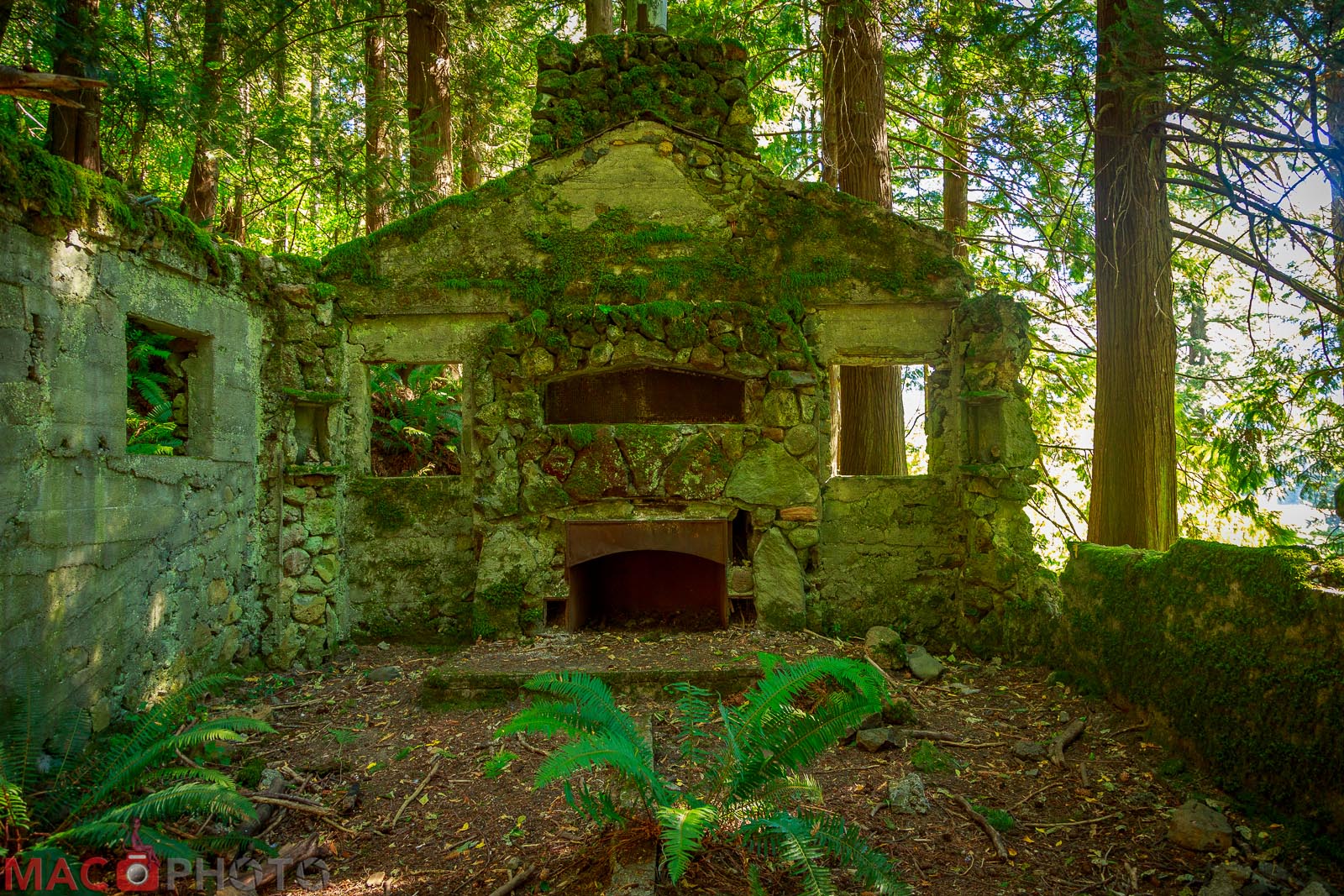 Abandoned Stone Structure
I did a couple more Zivity shoots with Krisa to get some contest images in the bag. We actually won the Burlesque themed contest (our first win) and got some additional shots in the bag for future sets.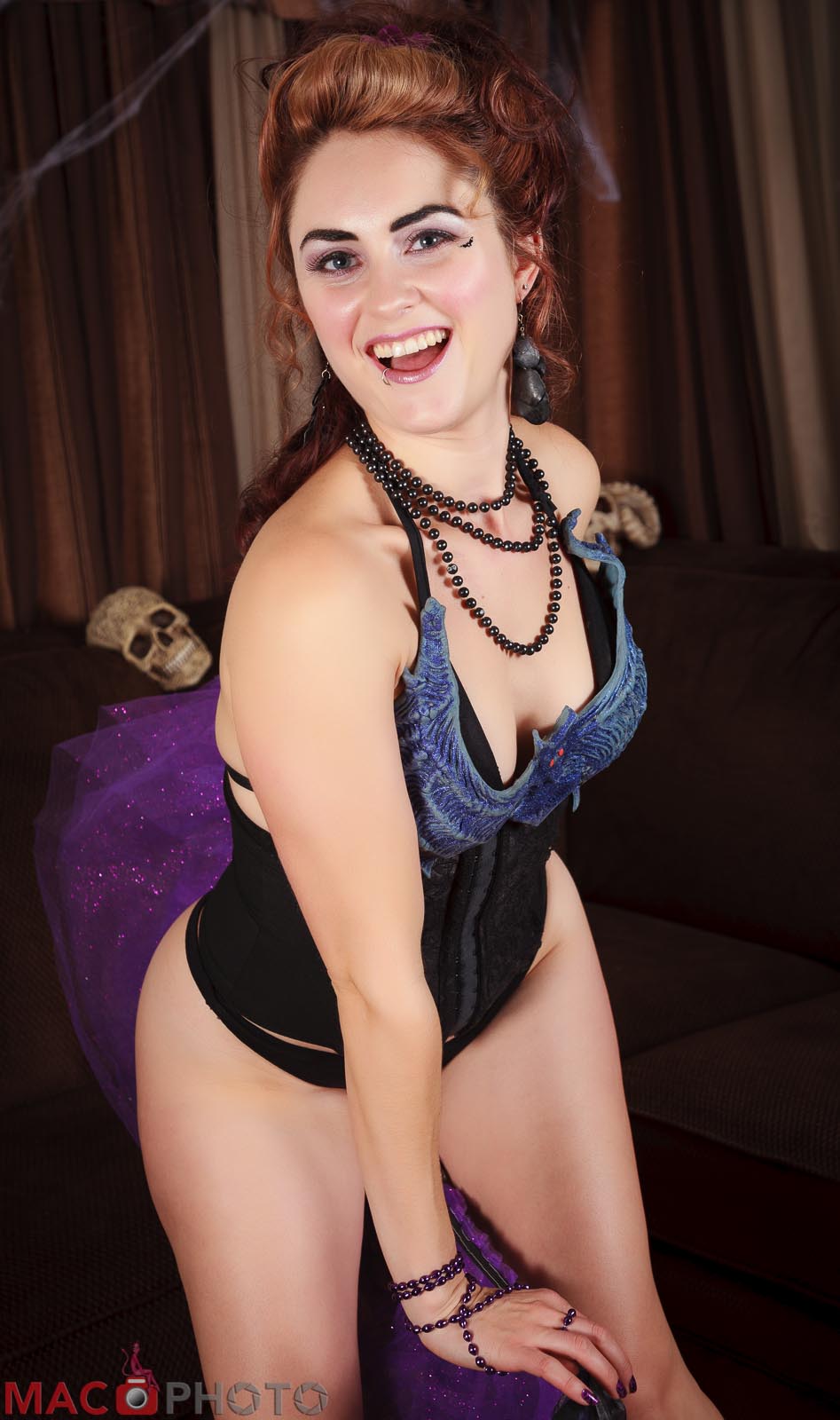 Krisa in the Batty for Burlesque Shoot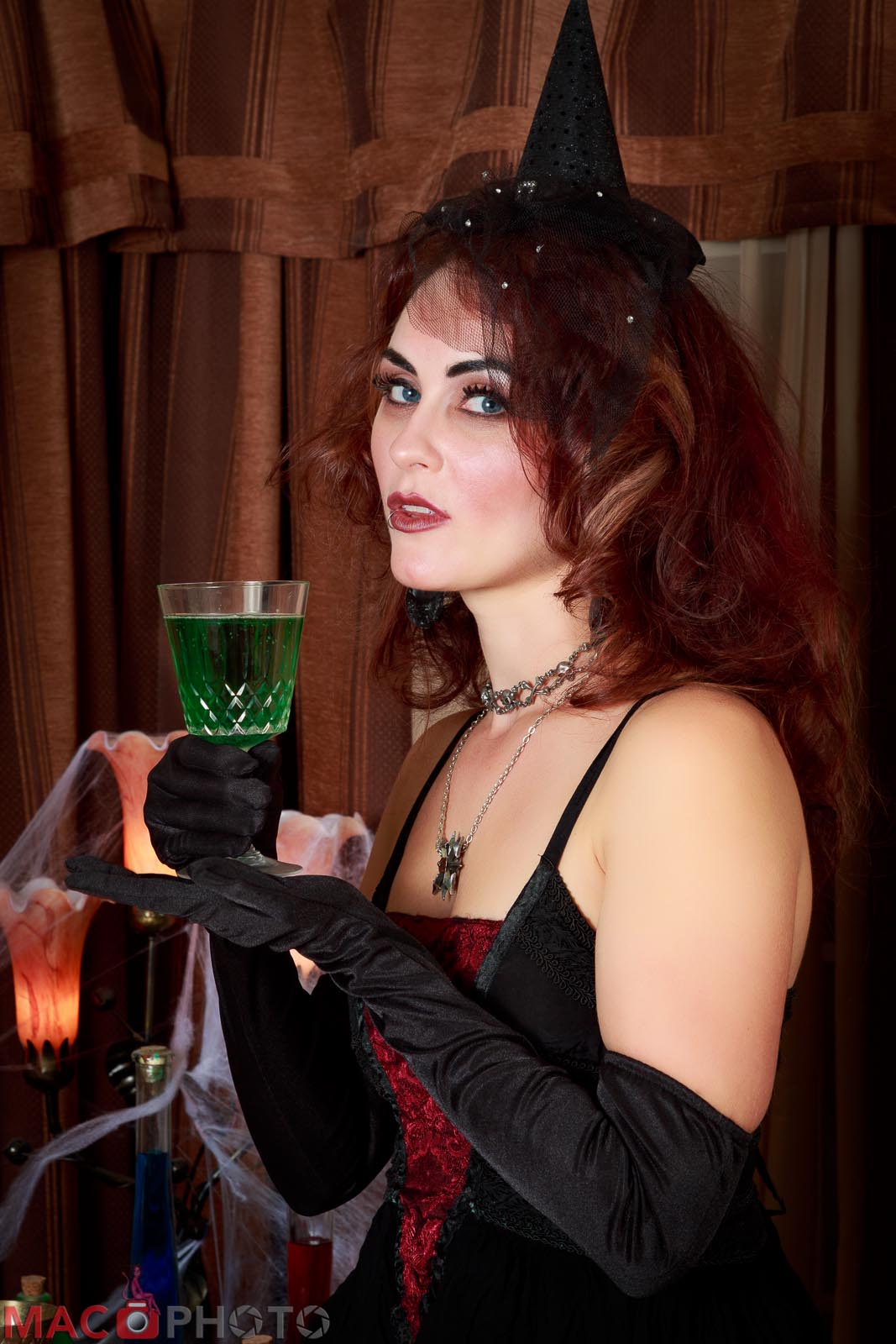 A Witchy Krisa with Absinthe
There were really no shoots in November. Instead, I spent my time catching up on my cataloging, processing, and other assorted paperwork. Of course, though, I had to wrap up the end of the year with a couple of Xmas Glamour Pinup shoots. For those shots, I featured the two newest models Gina and Selen.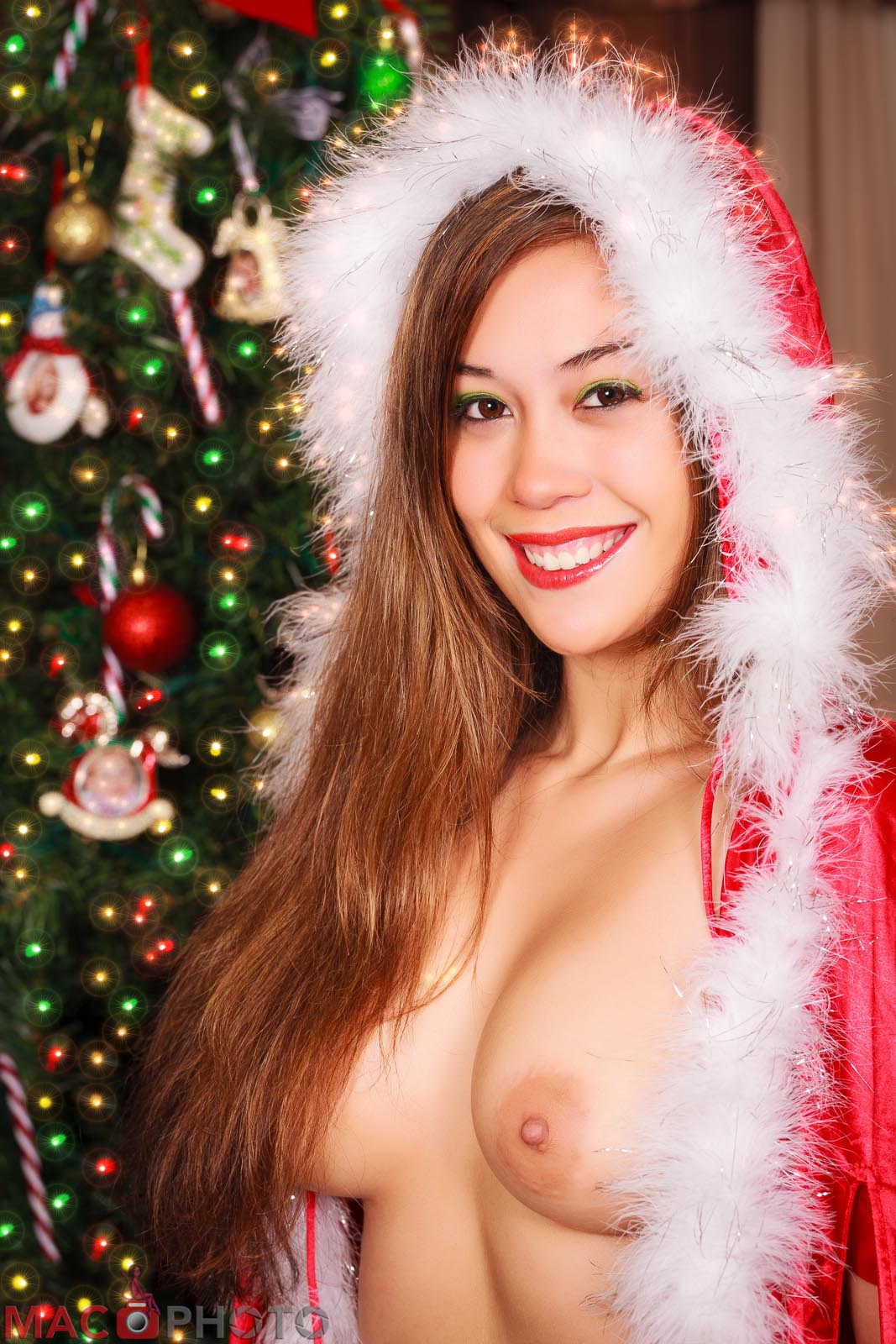 Xmas Gina Pinup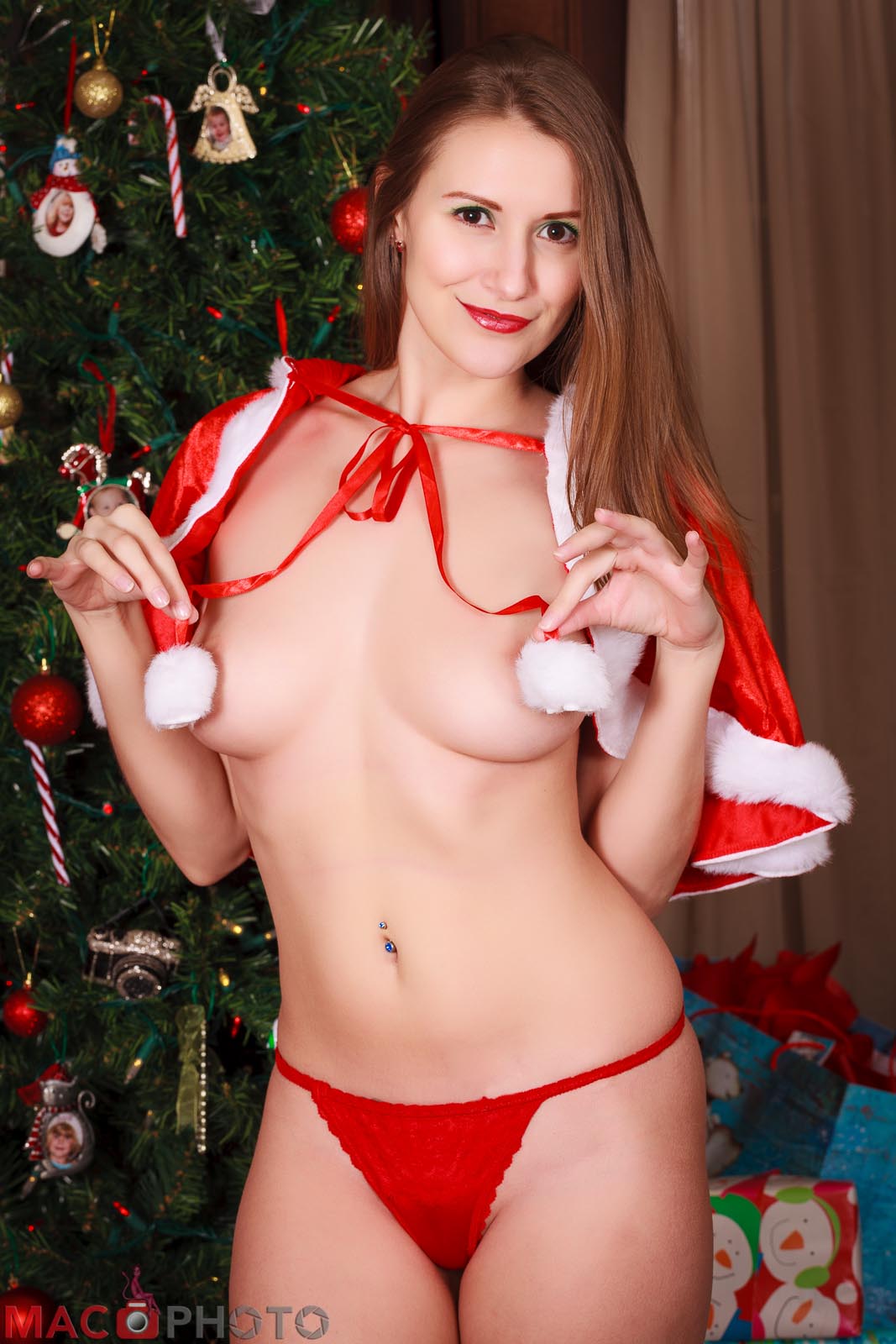 Selene Teases at Xmas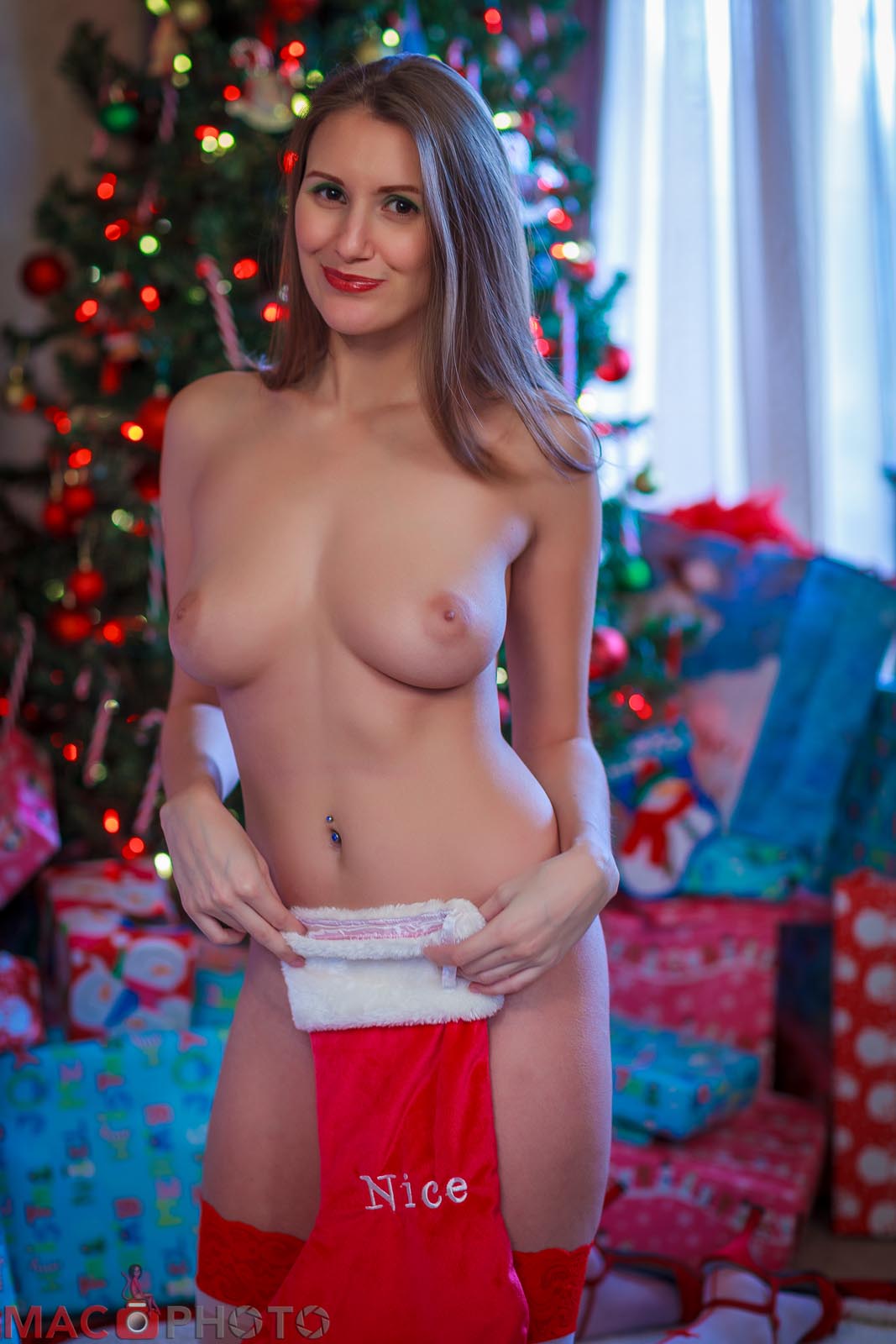 Naughty or Nice - Your Call
And that, folks, was 2012 in a nutshell. Well, more like a coconut shell, since there was so much to share. I left out a couple of minor shoots here and there, but you certainly got the highlights. It was a fun year with lots more photography that I initially expected. I'll be wrapping up some additional shoots in 2013 and retiring a couple of projects and looking for some new concepts and faces to shoot. There are some models I'd love to shoot with again (St. Merrique, Kim, and Jasmine to name a few), and I'm sure there will be more that I will meet in the coming year. I hope you all had a lovely a photographic year as did I and I wish you all the best for 2013. Photographers, don't forget to update your metadata in Lightroom for the New Year! :)