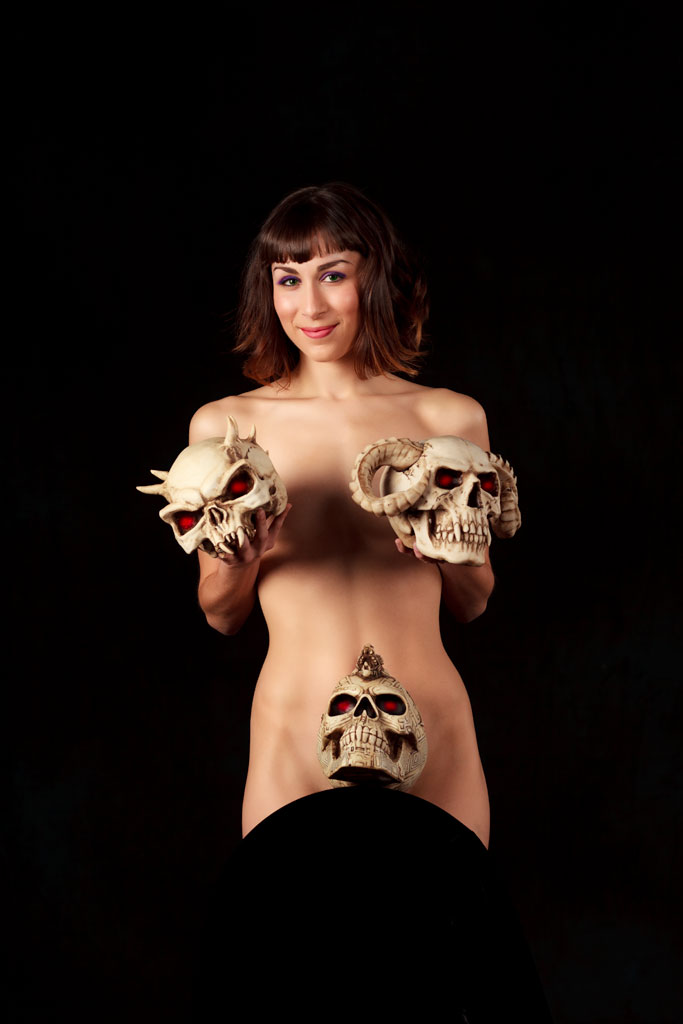 Kira and her Posse
I managed to get in one last shoot before a medically induced hiatus that starts next week. Since I will be unable to kneel or bear pressure on my left knee for the rest of May and into the first couple of weeks of June, I took advantage of
St. Merrique'
s visit to Portland to do a quick shoot Friday afternoon. She's a great model with a fantastic smile and some terrific poses and expressions and we had a fun shoot and she gave me some great images.
Merrique is a good friend of another model of mine, Kira (also known as
Floofie
), and I took advantage to that to shoot the both of them together and to get a few new images of Kira. You can see her with her posse of skulls in the image to the left. Kira and I have agreed to work together on a number of projects this summer, our mutual schedules permitting, and we'll be doing more conceptual work with some included social commentary.
I shot Merrique for my soon to be retired Sword & Sorcery project, but we also got some fun images in gypsy attire and with a large chain. Merrique is able to pull off a mysterious and exotic look that goes well with the project, and I hope that I'll be able to work with her again in the near future.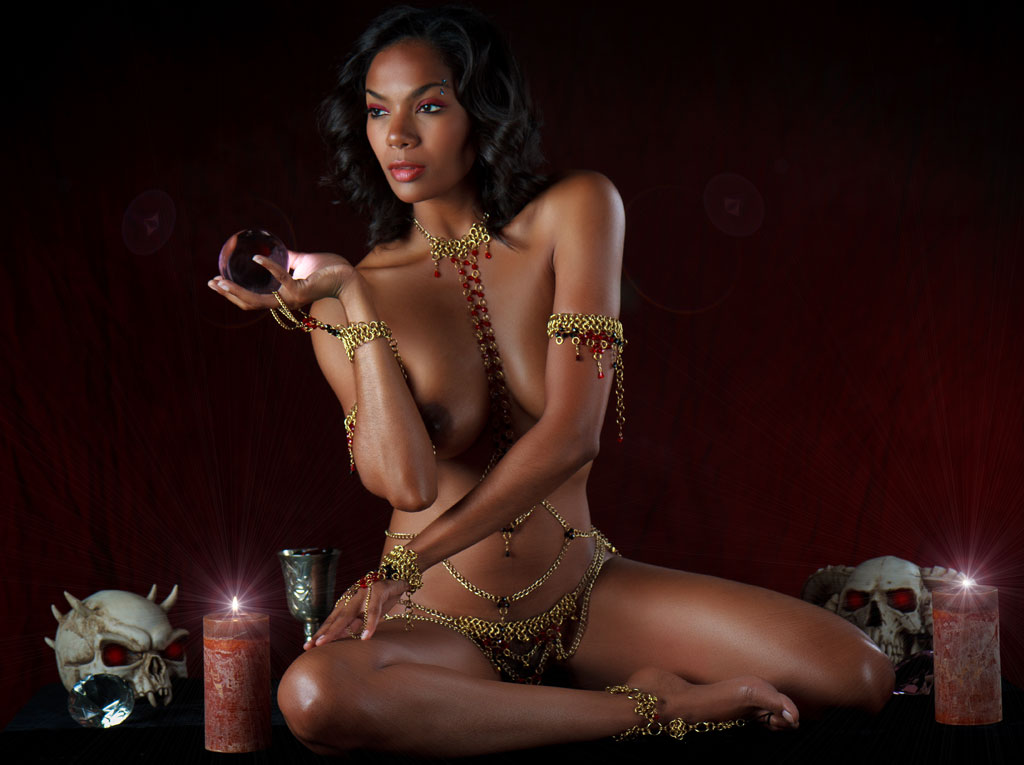 Merrique in her Lair.