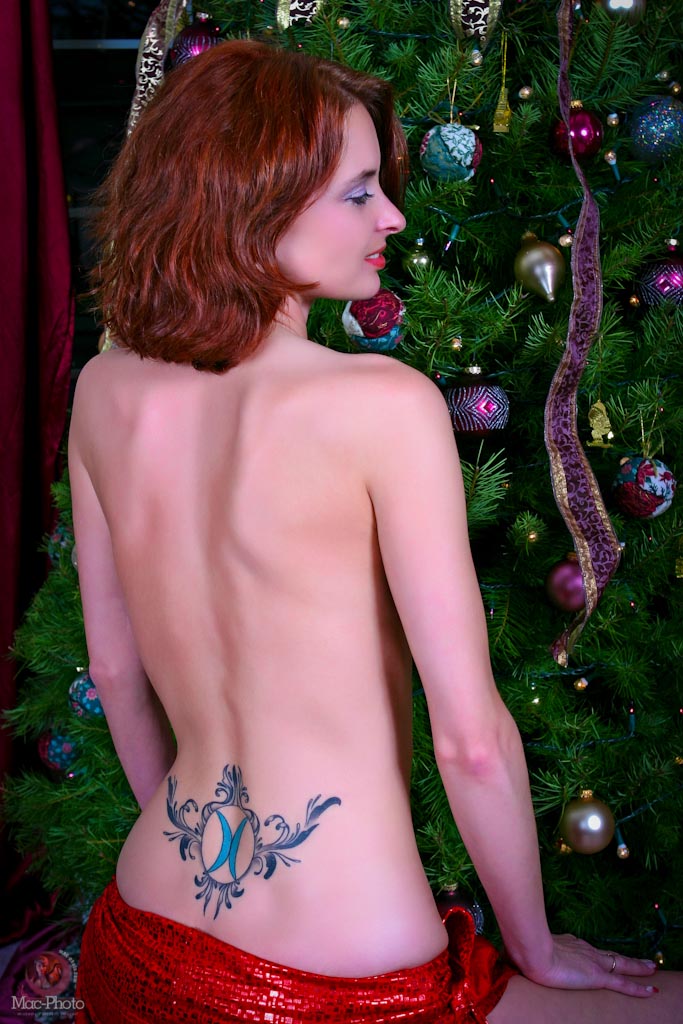 Bridgett Xmas 2002
This particular model is not only someone who has posed for me many times, but she's and her husband are wonderful friends as well. These images were taken in different years at our home and thought I shot with Bridgett here and in various indoor and studio settings on several occasions, I've not yet had the pleasure of shooting with her in an outdoor glamour session. I do hope to remedy that sometime in the near future. The problem has been not one of willingness, but rather of busy schedules and missed opportunities.
Her husband is also an avid photographer and has made some imaginative images of her for his portfolio. There is a great series he shot of her using candles and a crucible in which he created a beautiful blue flame. That is definitely an effect I want to recreate in one of my future shoots.
Bridgett completed one project for me in which she is featured as my Reaper Fae. I do hope to use her for my Sword & Sorcery and Sword & Chains project and that's my goal for 2011.
Here's a final image of the lovely Bridgett to share with you. Enjoy!