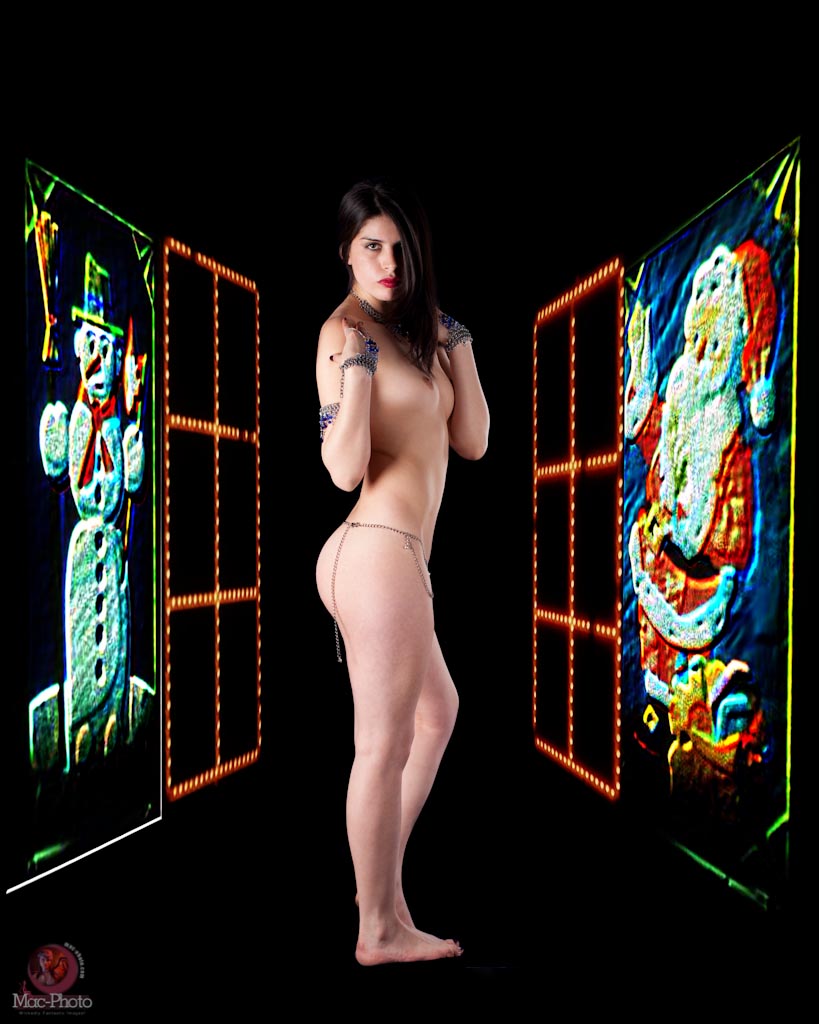 Okay, technically I didn't get to do a Christmas shoot with Sivonna, but I thought it might be fun to put a composite of her in a Christmas scenario. I sent it to her for a look and she had a good laugh about it.
I normally manually mask images for my composites, but I tried a new release of Topaz Remask 3 for this composite. It works quite well and has some nice features that make masking and compositing quite simple.
The background image is from a set of digital backdrop images I purchased for stock and the image of Sivonna comes from a set of image we shot back in March of this year.
It's certainly not the greatest composite I've ever made, but I kind of like it for the simplicity of the image.