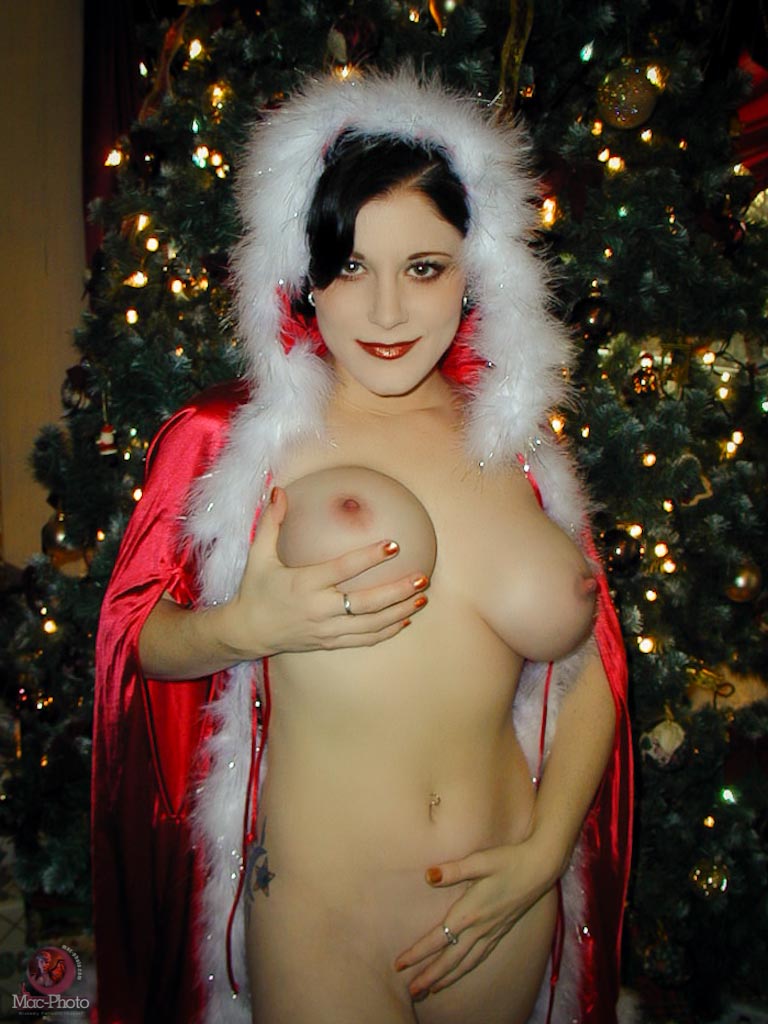 Veronica
It's time now for the 3rd pinup of our countdown. I'm hoping I don't run out of girls before I run out of days before Christmas, but even if I do, I think I can put together a montage of a few additional images to tide us through to Christmas Eve.
In any event, this is my friend, Veronica. She was one of my main models for about three years. We quite a number of holiday shoots, but I believe this was our only Christmas set.
Veronica is a frisky model to say the least. She's always been a great friend and a fun girl with whom to hang out. She was instrumental in helping me find a few additional models to shoot.
I haven't seen her in about 8 years, but we still exchange the occasional e-mail. I don't think she's modeling any more at all, but if she ever came back out to Oregon to visit, I'd certainly ask her to shoot with me again.