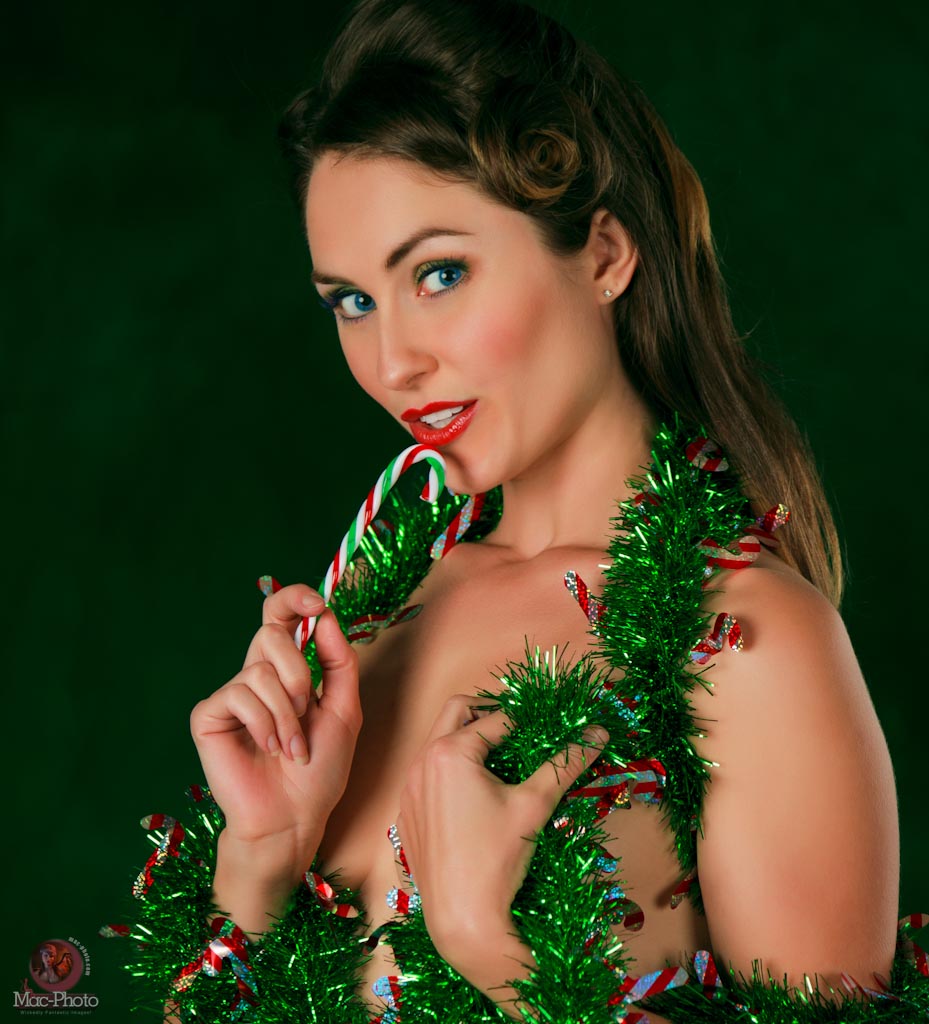 There's just a few days left until Christmas. Over the years, I've had fun shooting various lovely ladies at Christmas time, so I thought I would share some of those images with you all as we wend our way toward the holiday. So, everyday from now until Christmas I'll post a set of images celebrating the sexy season.
Today we're starting with the lovely Krisa, with whom I've worked with several times over the last couple of years. In fact, Krisa did her first nude shoot with me, as my Danse Fairy, in 2008. Since then we've done several fun shoots and we took these shots in the studio just within the last couple of weeks.
Krisa is always fun to shoot and she does a great job with her hair and makeup. That's always a plus for a shoot. She's got a great "I'll try anything once" attitude and she's always willing to help me pack gear after the shoot. As you can see from the shot below, she's got some enviable "talents."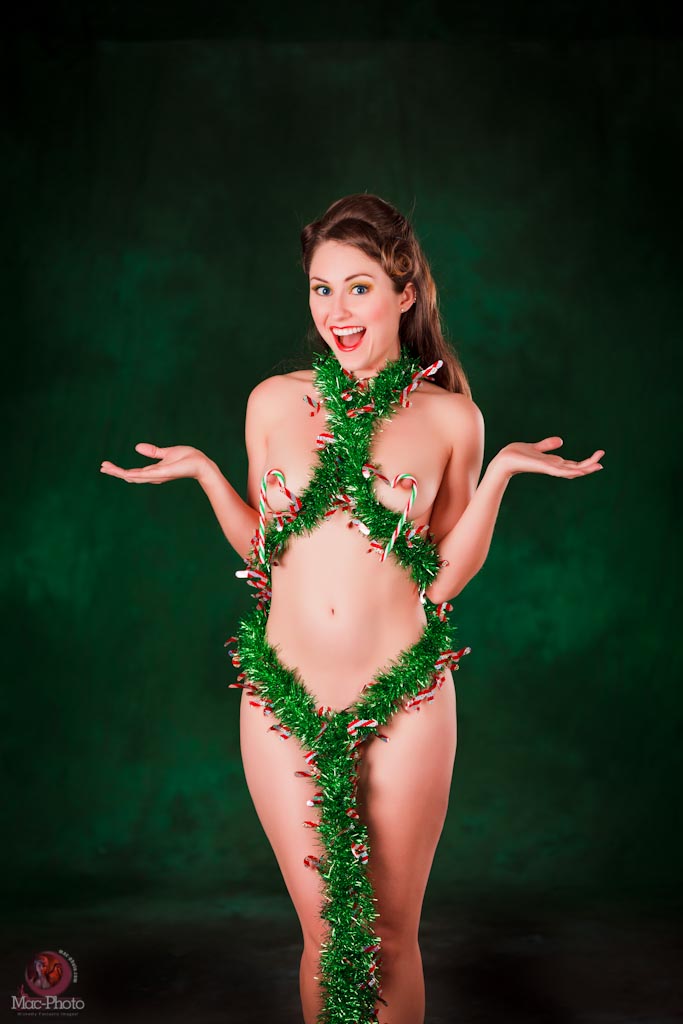 Candy Cane Fun