Here's the lovely Jen posing with a bevy of swords. This is from a recent shoot. Prior to this, our last shoot together was back in November of last year. It was sure fun to work with Jen again.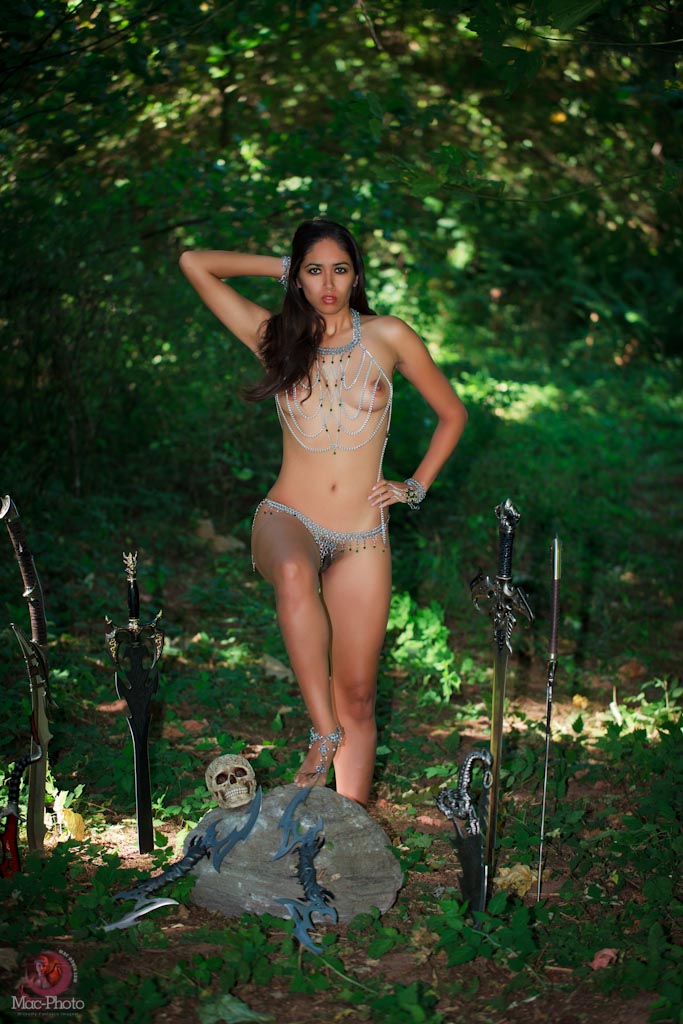 Jen in Amira Steel Chains with Emerald Crystals
There are lots more images of Jen to come, but I'm still working on catching up and I have a few shoots planned while the weather is still good. Looks like I'll have plenty to work on this winter.