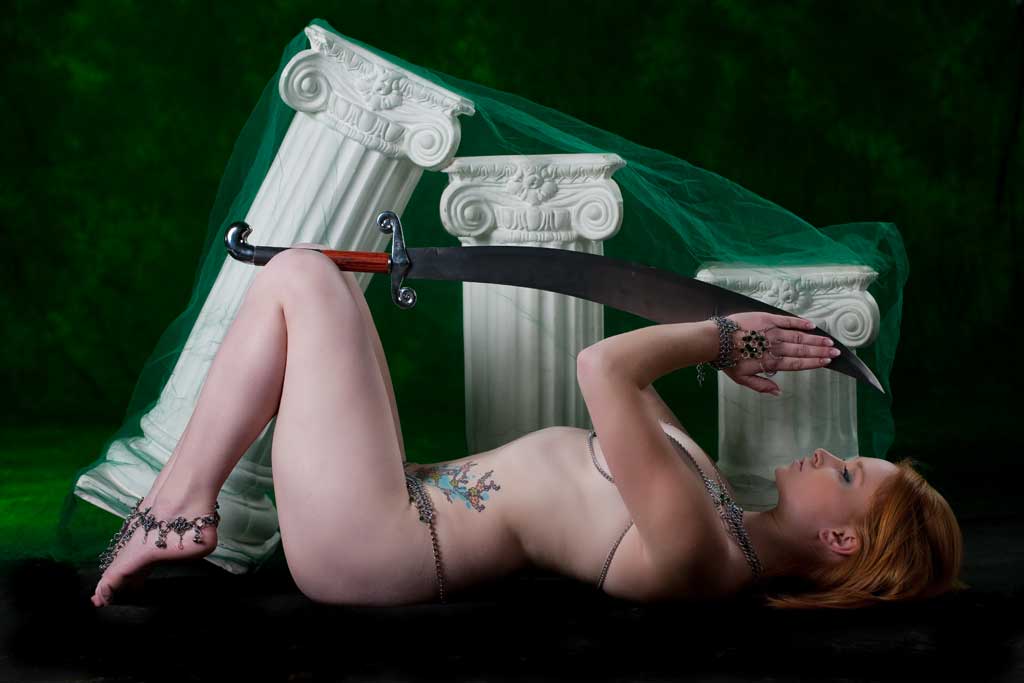 I backloaded my shoots this month to coincide with Wanda's annual Spring Break trip. I got to shoot with several new models as well as do a photo expedition (though I most just drove around scouting for future locations) and I'm getting to meet up with a bunch of photographers from Photography-on-the-Net tomorrow for a shoot at the Portland Saturday Market. I generally schedule my Spring shoots during this time because it allows me to get quite a lot done without neglecting any time with my lovely wife. So while she is enjoying time with our youngest granddaughter, I'm enjoying my creative outlet and working on expanding my portfolio, making new images and working with new models. It's a win-win all the way around from my perspective.
Mostly I've been working on my
Women in Chains
and
Sword & Sorcery
projects, though I did shoot a bit of
Barefoot Glamour
as well. Ashley, seen above, is a younger model who saw my images and wanted to shoot with me for my
Sword & Sorcery
series. We had quite a fun shoot. She brought a friend to the shoot who happened to be reading the same series of books that I'm currently reading, so I got to tease her friend about what was coming up in the series. We had a good time with the shoot, and Ashley was quite happy to work with me.
I also got to work with Heather again. Heather was my Spirit Fairy as well as my first Bubble Fairy. She was 17 when we first shot together, but that was a couple of years ago. At 19, she's expanded her modeling, though she still uses her mom as an escort - which was quite fine with me. We did a series of concepts which included the image you see to the right. Heather drove up to Portland from a small town south of here in order to participate in this series of shoots, and I'm glad she did, as she is becoming quite an exceptional model.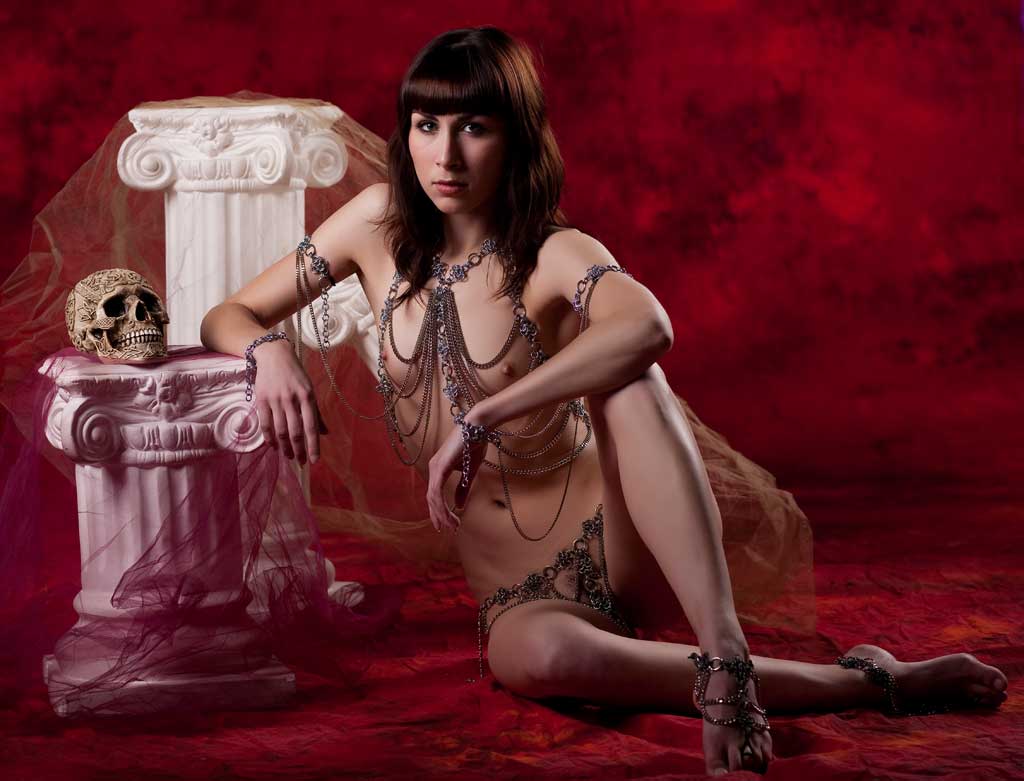 I also got to work with Kira, a lovely young model located here in Portland, but who travels extensively up and down the West Coast to support her modeling "habit." She was probably the most experienced of the models I worked with this week, and I was lucky that she wanted to work with me as well. It seems that my concepts have garnered a lot of interest of late, so it's been much easier to find willing models for my shoots. It seems my niche is the fantastical and the mystical, and that's quite alright with me, as I enjoy planning and staging the components necessary to execute the concepts.