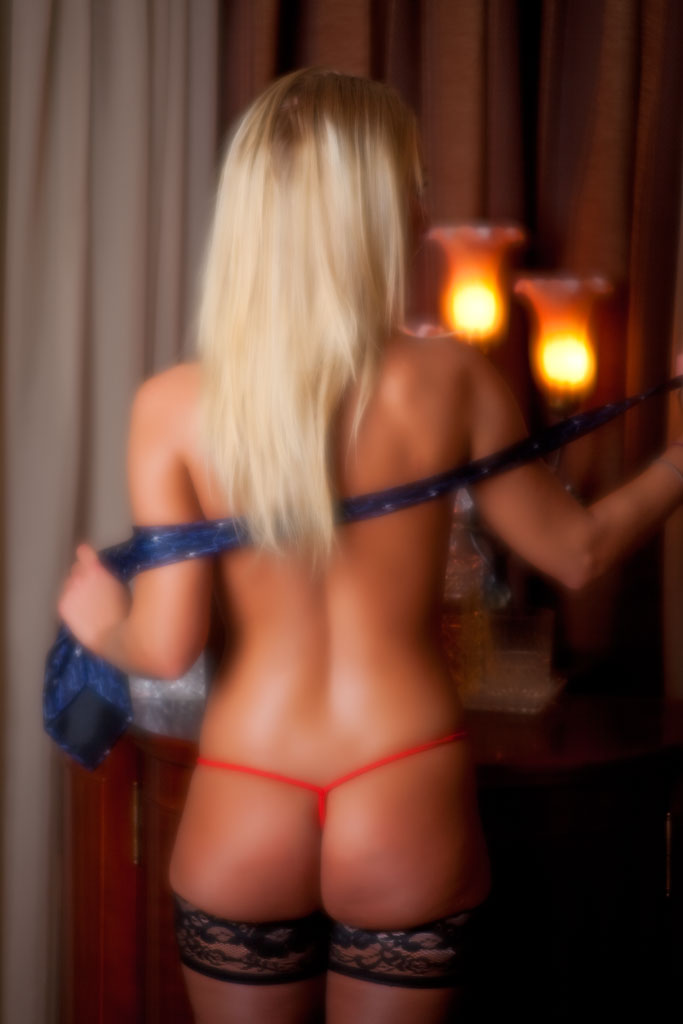 I've used my home extensively for shoots. As part of our decorating efforts, my wife and I have designed parts of our home with photography in mind. I don't shoot much at home anymore simply because we've had to accommodate our grandchildren and that has meant baby proofing, and that's likely to remain the
status quo
for a while.
You can see, however, from the photo to the left, shooting at home can produce lovely results. and hey, it's cheap and there are no props to lug around. This image was taken in front of my bar using an octobox as the key light. By keeping the shutter speed low, I was also able to catch the ambient glow of the lamps that sit behind the bar. I used a Canon 135mm f/2.8 Soft Focus lens to create the dreamy effect (it's not a Photoshop filter).
I can't say that I've shot in every room of my house, but I have shot in the family room, the living room, the dining room, two bedrooms, one bathroom, the stairway, the garage, my office, and the foyer and the upstairs landing. I've also used the back yard, the front yard, the hot tub and deck, as well as the side yard for shoots as well. It's really all matter of choosing the right angle and the lens to make the shot work.
The image below is from one of the upstairs bedrooms. The mirror makes a very effective prop and the soft window light has help to create many a lovely image.