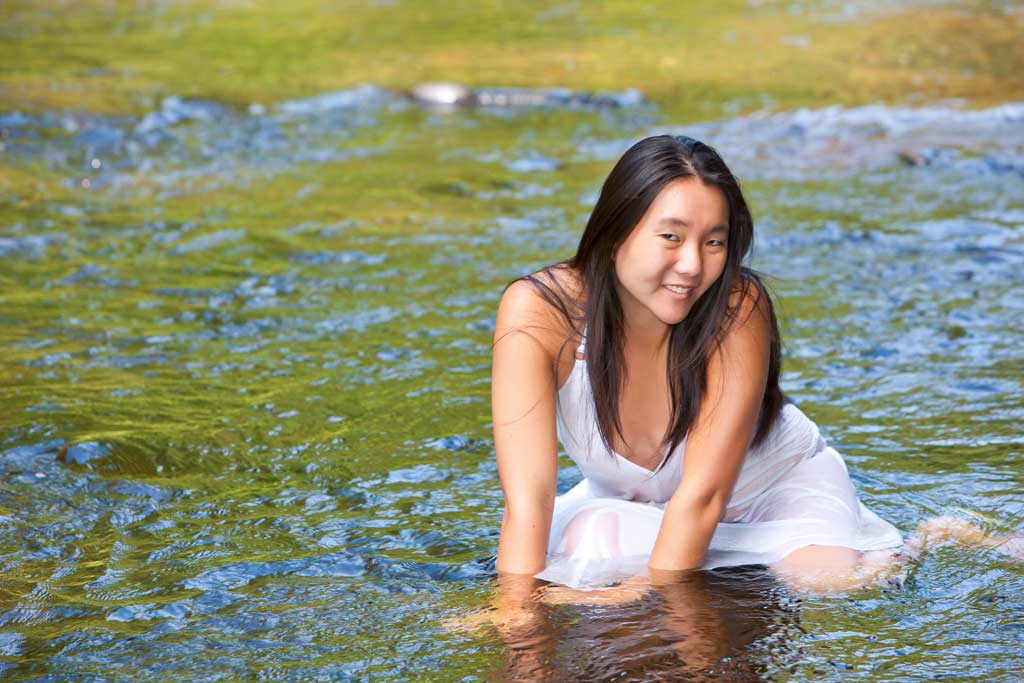 I got to shoot with Cathy K. again this week. We tried a couple of different locations this time, but I still put her in the water at both locations. She's a good sport and didn't mind (too much).
Our first shoot location was in the Tillamook Forest at the spot where I shot my Water Fairy last year. The spot features a wide, shallow area of the Lower Nehalem River. Here, in the summer at least, the water is tolerably warm, and if shot at the right time of day, is quite blue. The day we shot, however, the river was a bit too shallow to get the deep blue color that I've managed to see there in the past. We did, however, get quite a few shots in before the sun got too high and we lost all of our open shade.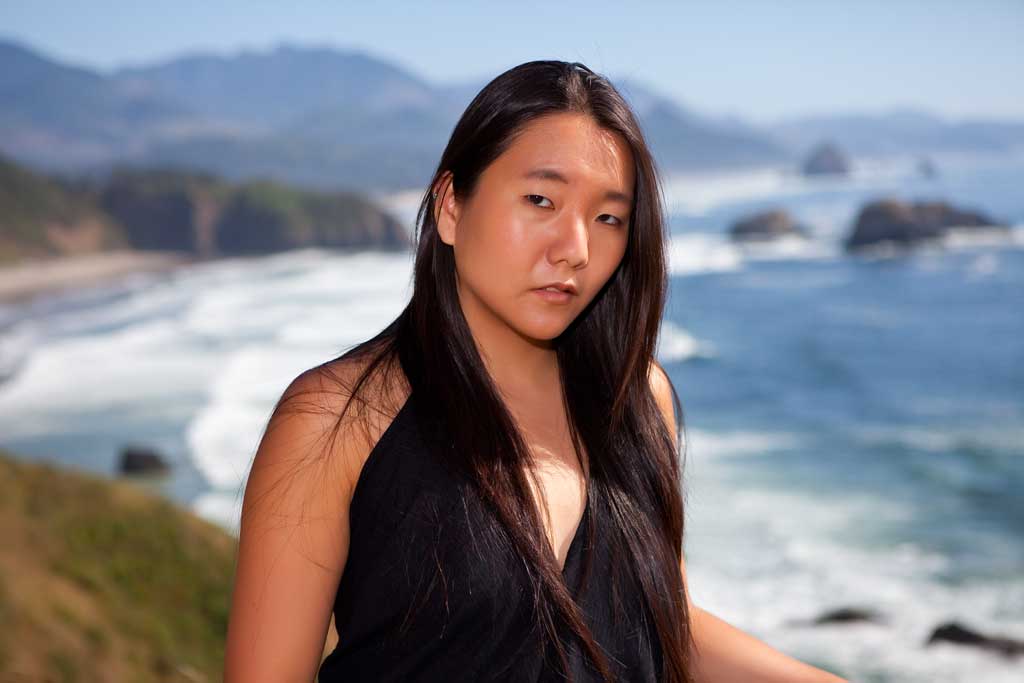 Once we lost the light there, we decided we would take the ride out to Ecola Point State Park and do some shots there. Cathy was quite eager to do this as she hadn't been to the park before and I had promised her a great view of the Oregon Coast. I also think we was eager to dry off and warm up.
We first went the the viewpoint which juts out from the surrounding cliffs and offers a wonderful view of Cannon Beach to the south, and Indian Beach to the North. It was not a very windy day there for a change, so it was quite comfortable shooting at the point. For this shoot, Cathy wore a black linen beach dress, and we had quite a lot of fun shooting around the various tourists and sightseers.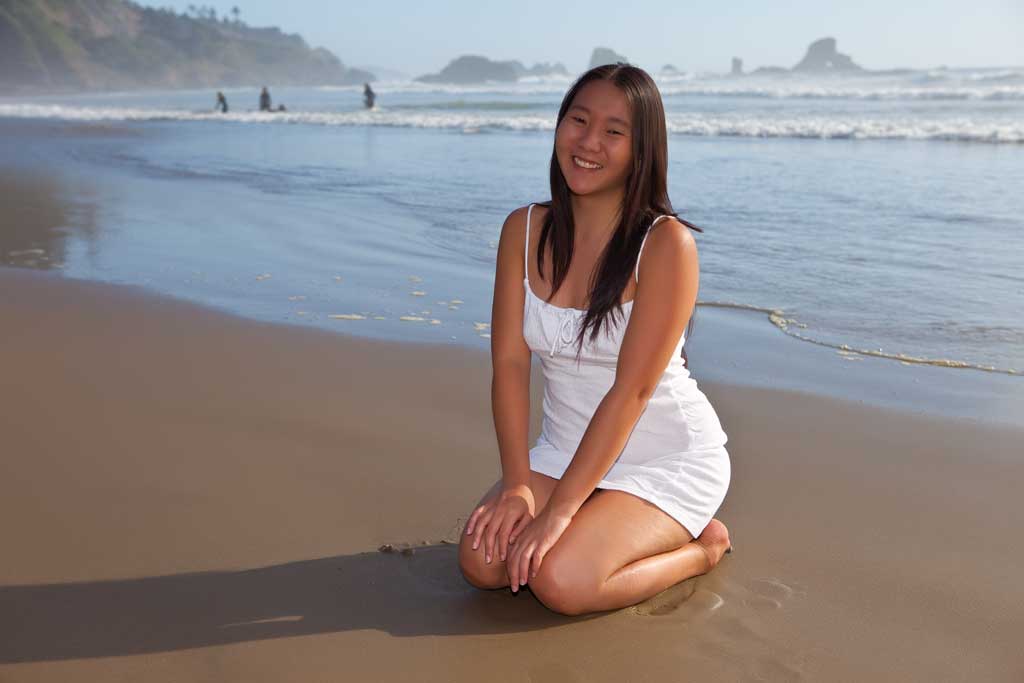 After about 45 minutes at the viewpoint, we drove down to Indian Beach for some shots on the beach and in the small stream that runs down to the Pacific. Little did Cathy know at this point that I would be putting her in the water again, but I think she might have guessed what was going to happen once she saw the waves and the small stream. Still, she was as game as ever, and even went pretty far out into the Pacific to kick up some sand and water. I dared her to kick water on me, but since I was shooting with a 70-200 f/2.8L IS zoom, there was little risk she could actually reach me. It was a fun shoot and both the photographer and the model had a great fun.