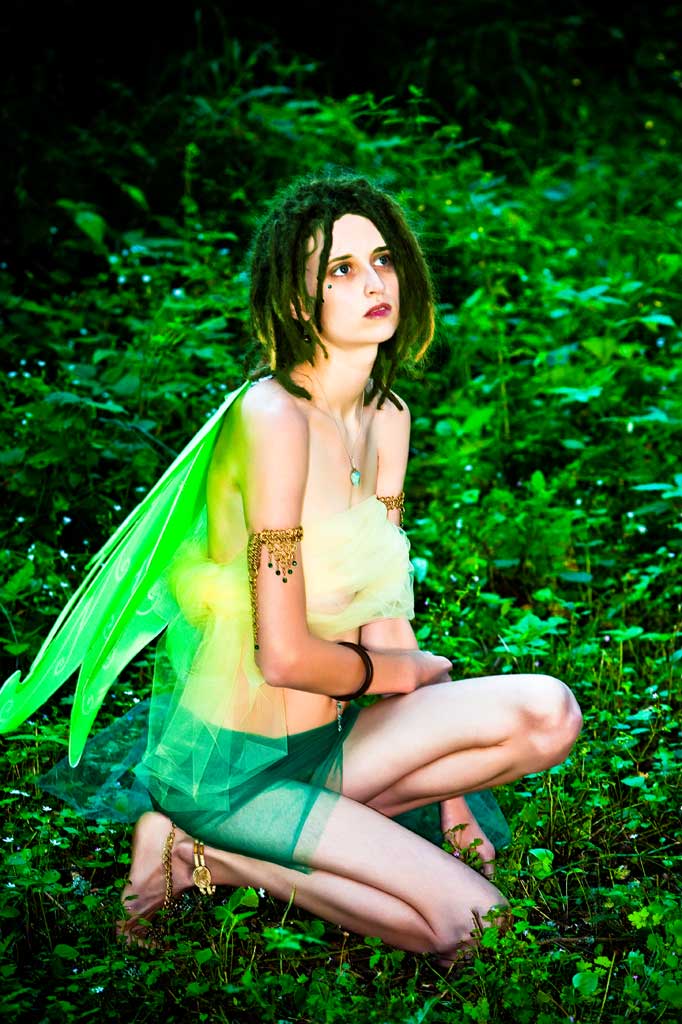 I finished another photo shoot in my Fae in All of Us project this past Friday. Once again, I shot the images in the wooded area at Dragonfly Landing, the property that belongs to my good friends, Mark and Gabi.
It was a wonderfully warm and sunny day for the shoot, which lasted about 2 hours. I had the model in makeup and costume by 4:15 and we wrapped up shooting by about 6 pm when the we lost the nice bright patches of sunlight that manage to pierce the thickly canopied wooded area. By the time we were finished shooting, though, the poor model was shivering, despite the warm wraps provided for her between poses.
Amy, the model, was genuinely sorry she was so cold, and kept expressing concern that her shivering would show up in the shots. She wanted to help me get some great images and she gamely pushed through the entire shoot without a single complaint. She was quite fun to work with and came up with some great ideas that contributed to the shoot.
A very slender and young model with golden brown dreadlocks and a natural look, Amy matched my mind's image of a Woodland Pixie, and when I saw her portfolio I felt she would be a great choice for this shoot. Based on a quick scan of the images from the shoot, I feel certain I was right in choosing her for this project.
Next up - Bambi as my Flower Fairy.