Please be patient as the images load - there are a lot of photos in this entry.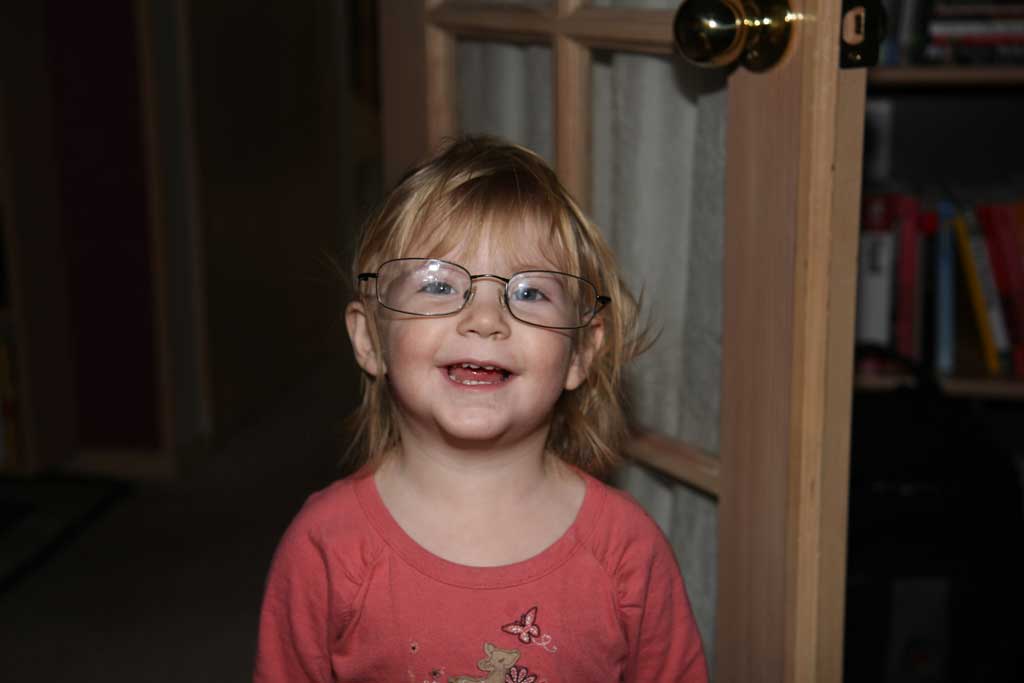 The year sure went fast, didn't it? It was a tumultuous year to say the least, not only economically and politically, but personally as well. As I've done for the past couple of years, I'd like to capture the year in sort of
a photographic review. This year, however, because so much has happened with my family, I'm including more family images to
help capture the flavor of the year.
January was mostly a bust, photographically. I didn't do much photography at all. That's not unusual for that time of year as it's usually quite wet and cool here in Oregon. I hope to change that in 2009 and actually get more photography done by working on some experimental projects using a table top studio setup.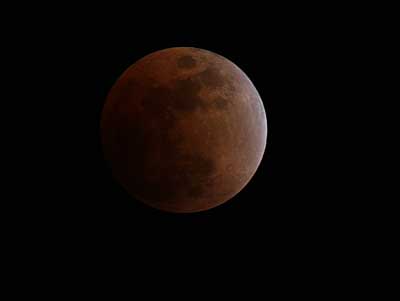 I did get to spend quite a bit of time with my granddaughter in January though. She thought it was quite amusing to steal my glasses from me and pretend to be near-sighted like her "Papa." I sure spent a lot of time cleaning my glasses this year.
In February, I made an effort and got out of the house to scout some locations for future photo shoots, but the big event of February was a total lunar eclipse which I photographed from my bedroom window. It was actually, quite a bit tougher than I thought it would be, even with my Canon 40D which has a Live View mode. Even with a remote release, mirror lock-up, and a heavy tripod and ball head, I still had some trouble getting sharp images. It was fun to shoot, though.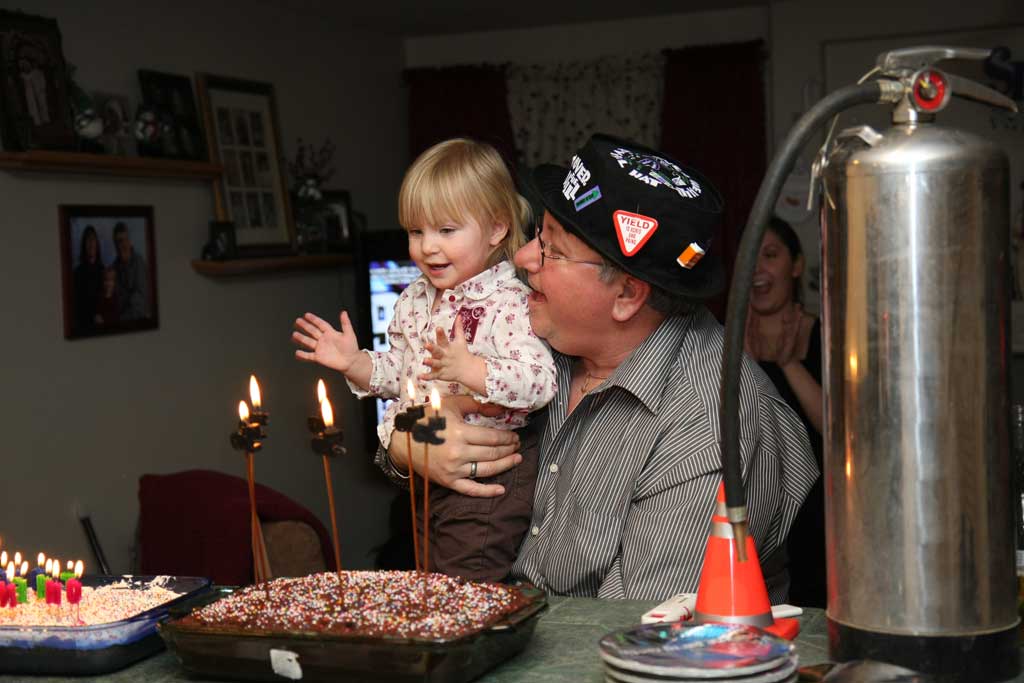 I guess the other big event in February was my 50th birthday and the surprise party my family threw for me. While I was out shopping with Wanda, the kids came over and really went to town. They filled my office with black balloons, replaced my desk chair with a wheelchair, hung black streamers from the ceilings and had a walker waiting at the door for me when I arrived. There were all kinds of decorations on the walls - mostly telling me how my life was now on the downhill slide. They really had fun setting everything up and the party was quite fun - mostly at my expense. We had lots of friends and family over, so it was all good.
Unfortunately, a week later my Aunt Joyce passed away. She was like a second mother to me. She took ill quite suddenly and just never made it out of the hospital. My mom had lived with her for the past 20 years or so, and when my mother passed in August of 2007, I knew Aunt Joyce wouldn't last too many years longer, but it was a bit of a shock for her to go so quickly.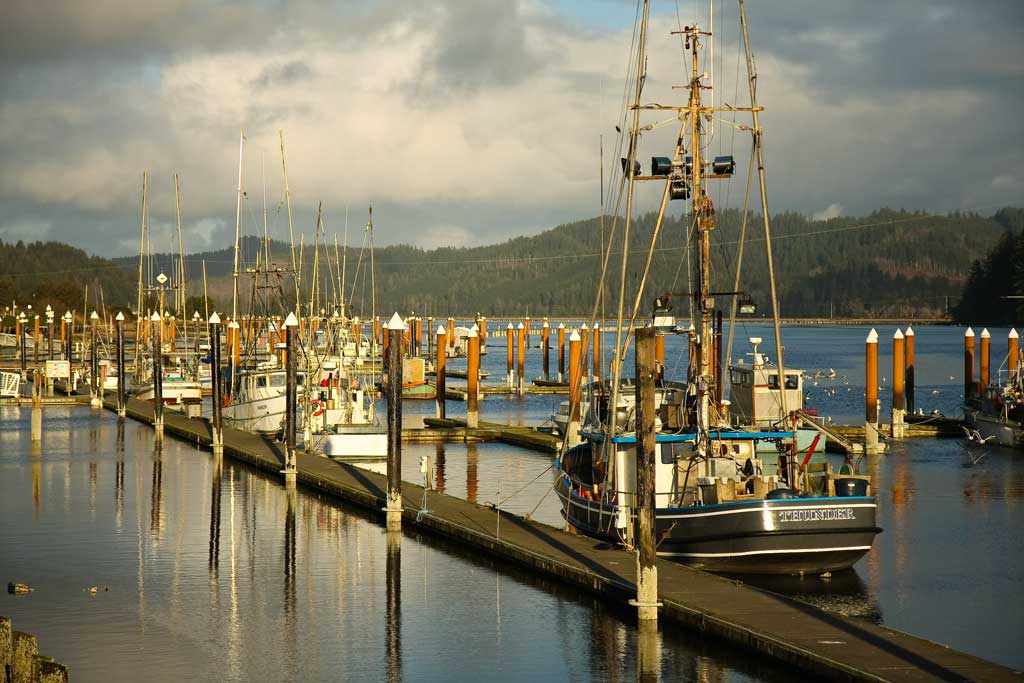 March was a happier month. Wanda and I went down to Florence on the Oregon Coast to visit Mark and Bridgett for a weekend.
Those two always cheer us up, and I did a little landscape photography while we were there. A couple of small storms passed through while we were there that gave me some dramatic lighting, and we had a good just hanging out with them and their kids.
We stayed in a little hotel right on the Suislaw River. There was a great little coffee shop right next door, and the harbor and the historic district shops were within easy walking distance.
Later in March I got to work with three lovely models for some glamour photography. First there was Lisa: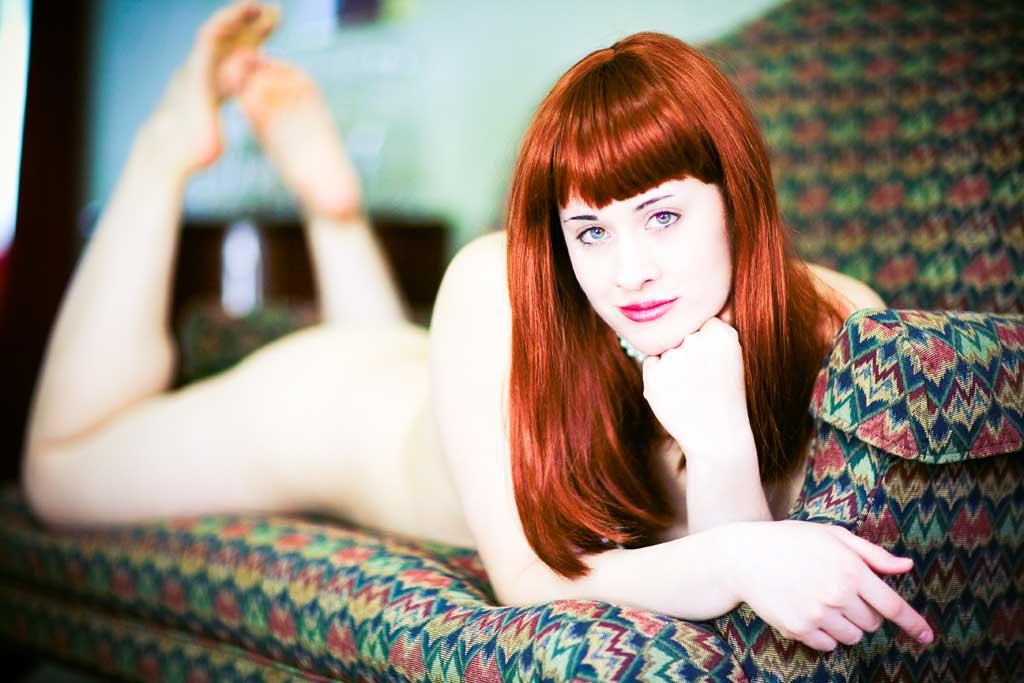 Then I got to shoot with Sierra again (a lovely model I had first worked with the previous August):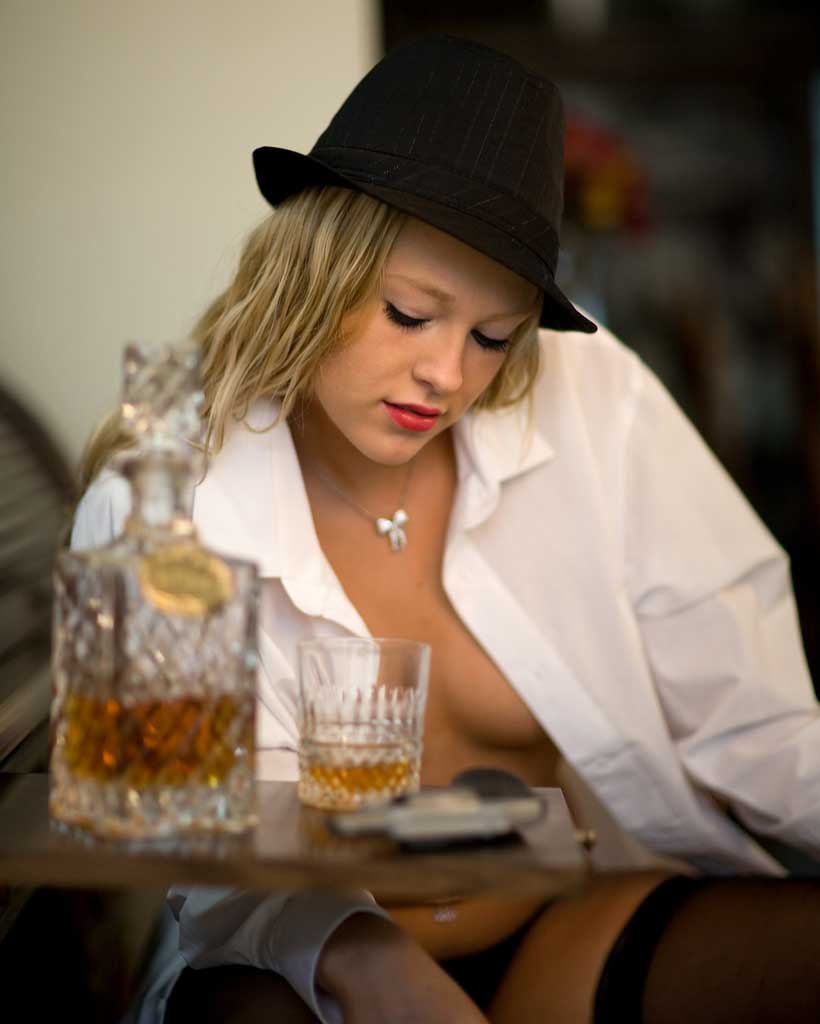 And then I finished up the week working with Ashley, a young lady I've worked with a couple of times in the past: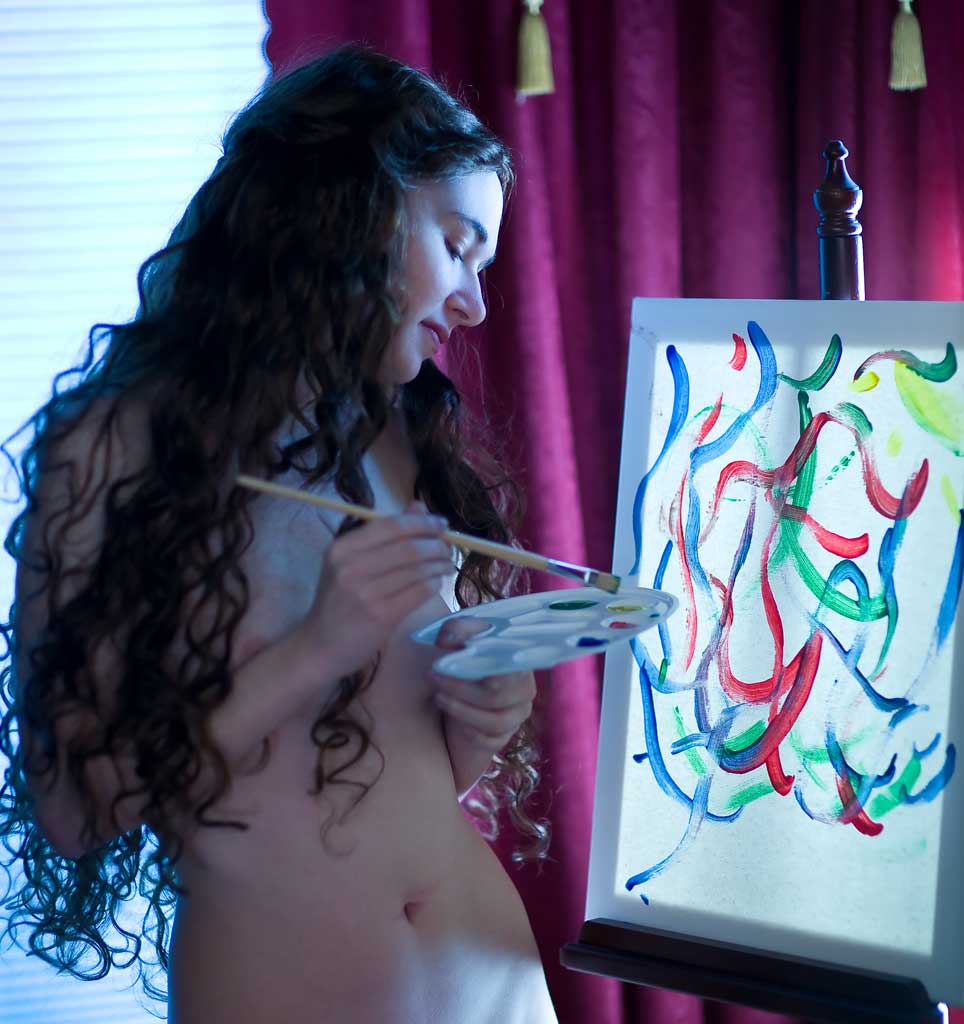 As the weather warmed, I took my granddaughter to the park and for walks around our little community. She was delighted when the daffodils began to bloom.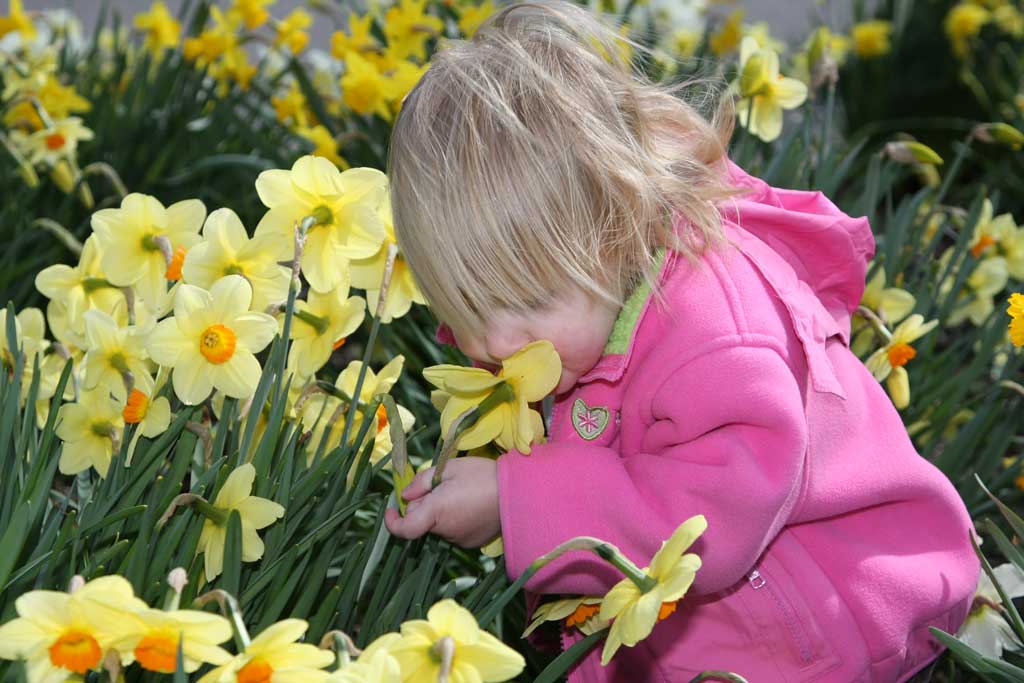 April was much warmer and the clouds began to slowly clear. The sunlit days came more frequently and the ground began to dry between the rainstorms.
Dandelions began to shed their puffy seeds: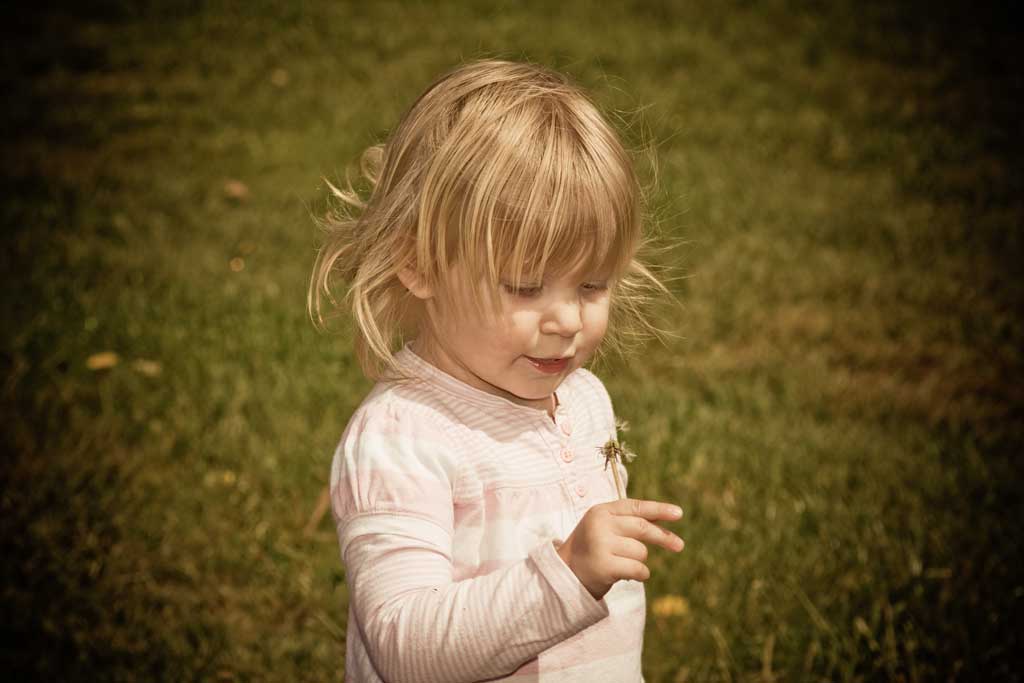 We decided to get rid of our satellite system and get fiber optic internet and television (highly recommended if your neighborhood has that capability). Wanda "volunteered" to climb up on the roof and disassemble the parts from the dish that needed to be returned to the satellite company. She wasn't at all nervous.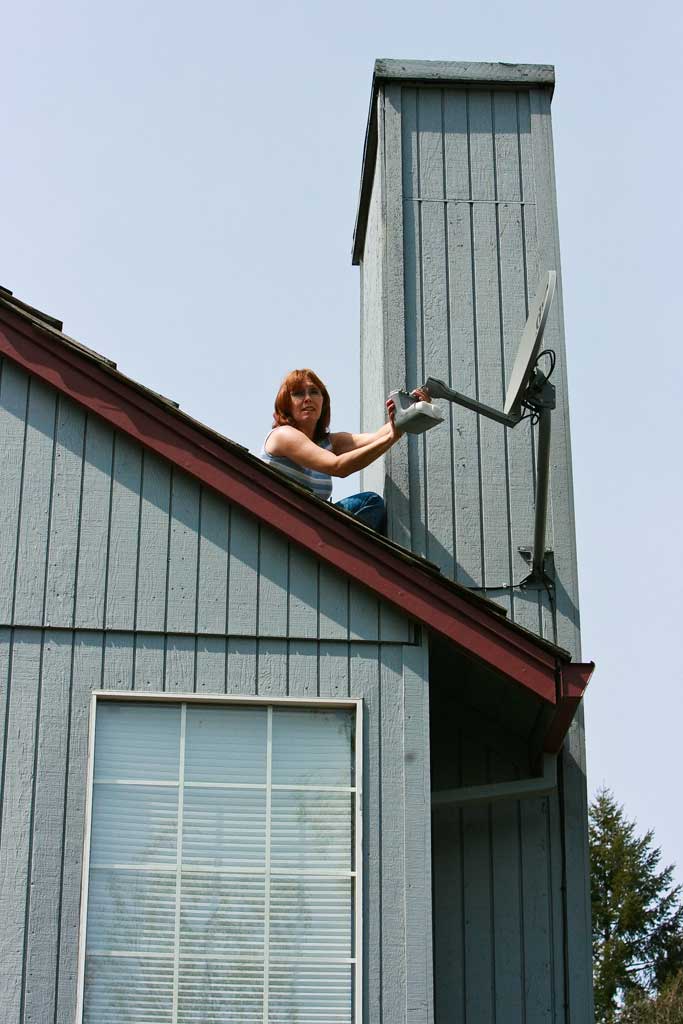 As the days got warmer and longer, we were able to wear shorts and to play in the backyard: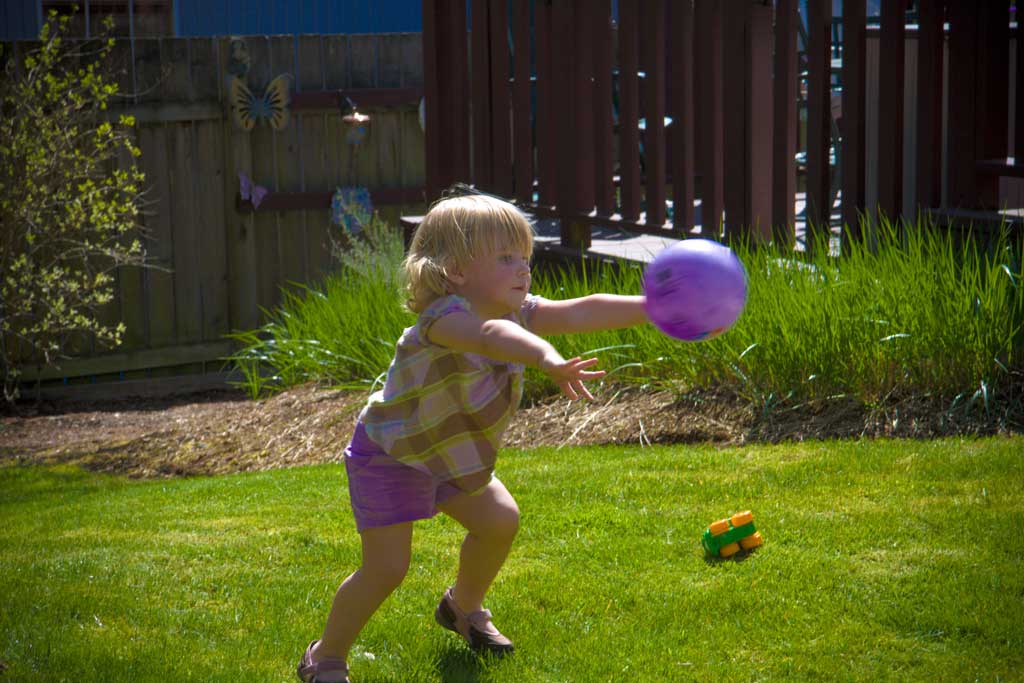 And to spend even more time at the park: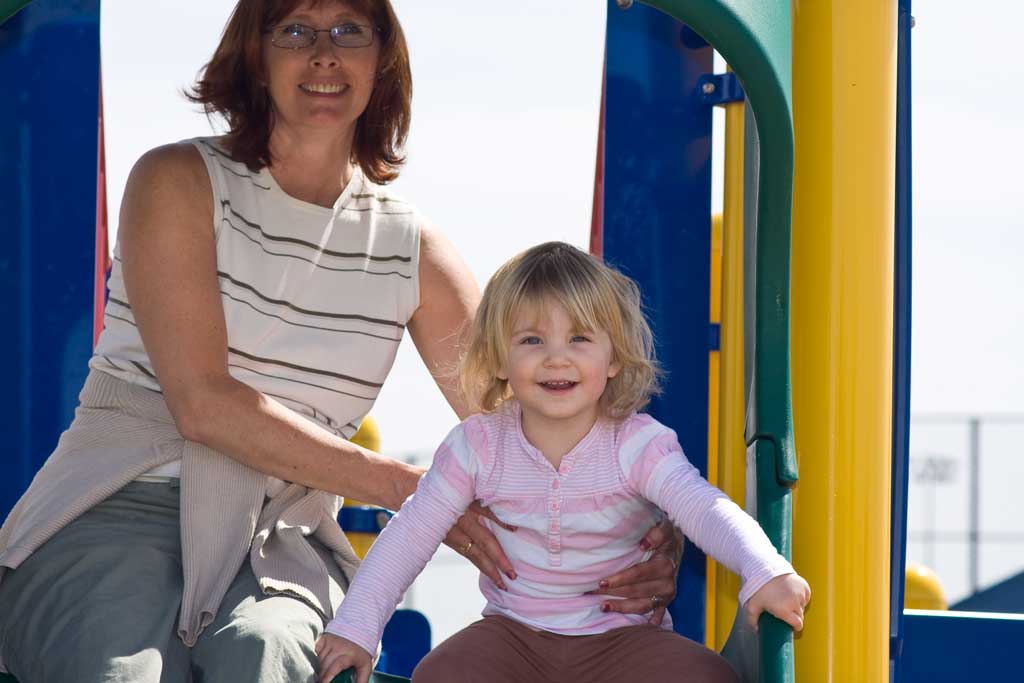 By the end of the month, the trees and flowers were in full bloom.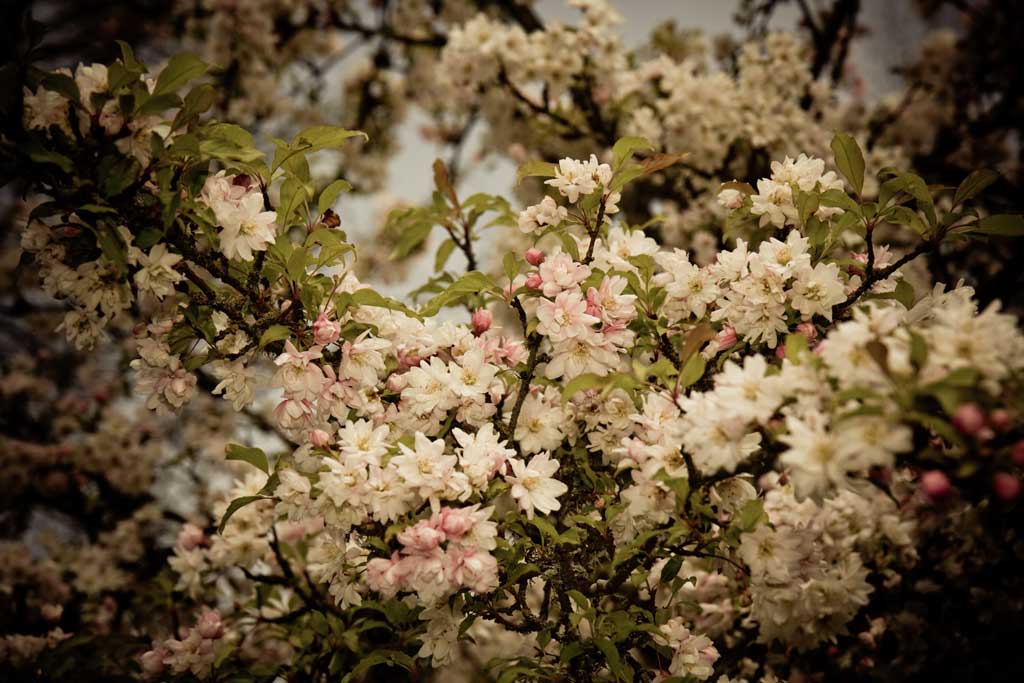 May was even more productive from a photographic sense. I began the month shooting some portraits of the ladies in my family (though Kristin wasn't here to join us). Here are 3 generations of my girls: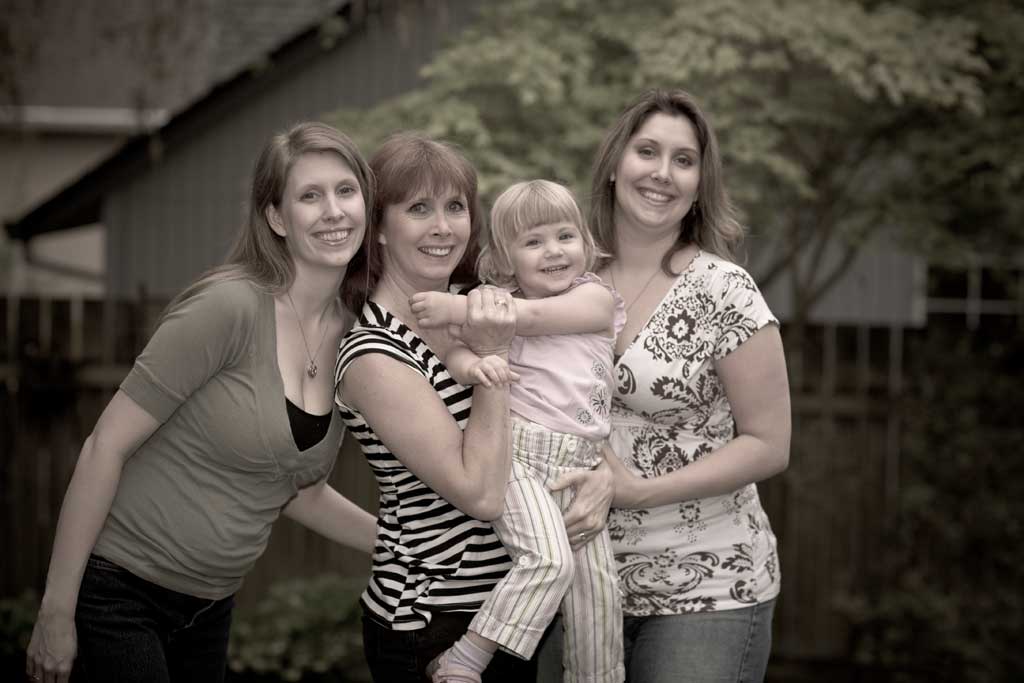 Later that month we sent to the zoo with some friends. This lovely fellow posed almost perfectly for me: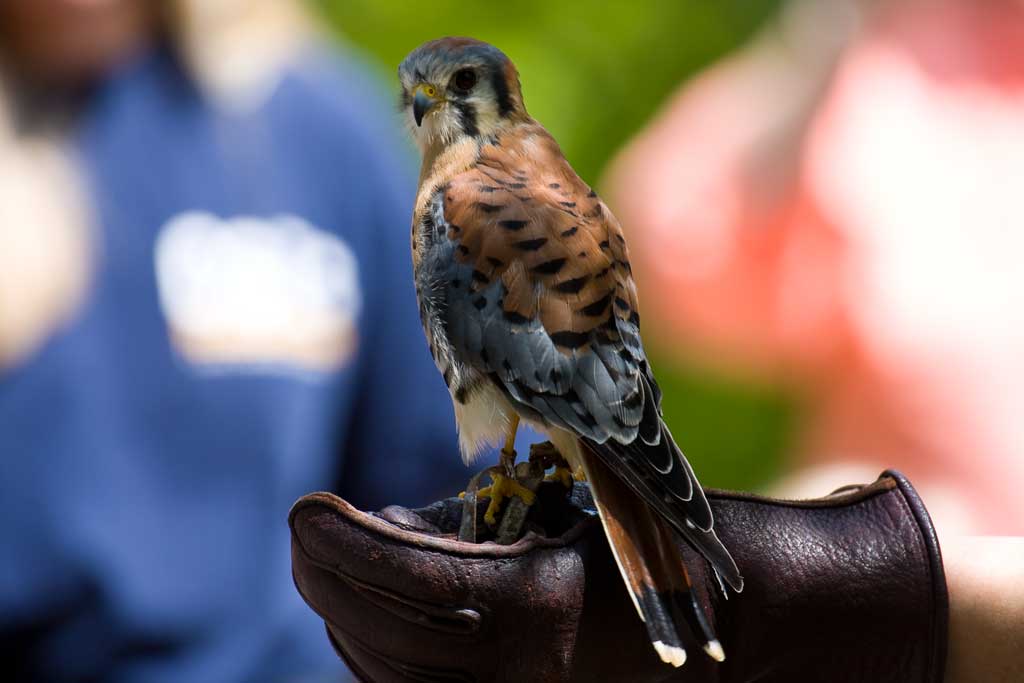 Unlike Stephanie who was constantly trying to avoid my lens: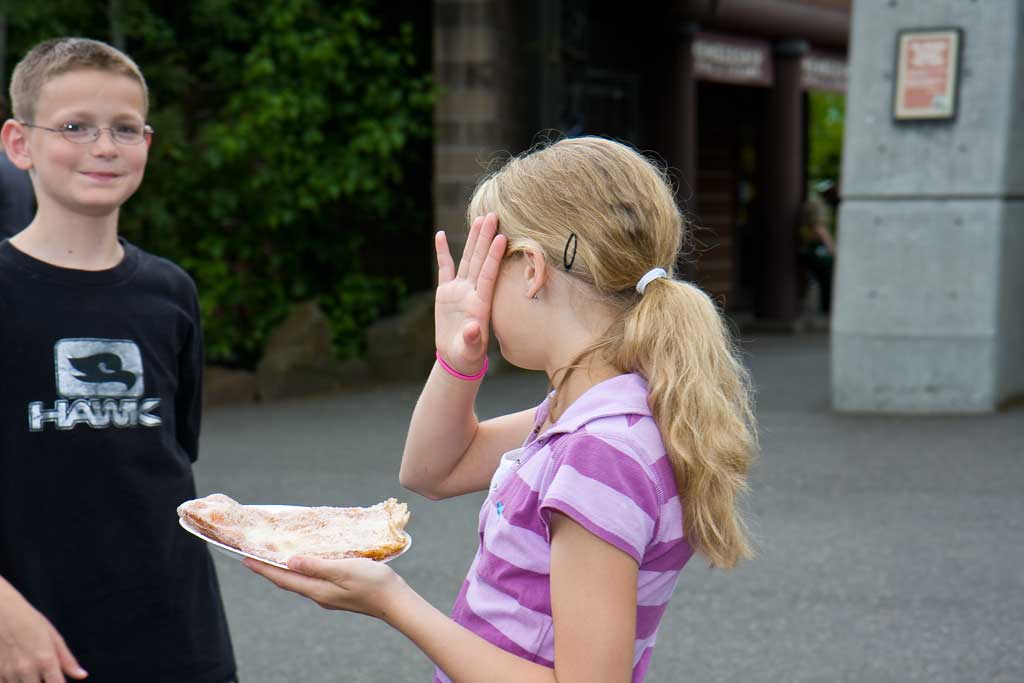 Though she has subsequently agreed to model for me (later this year she will be my Dawn or Mist Fairy).
Warm days at the zoo call for a snow cone (and a messy shirt):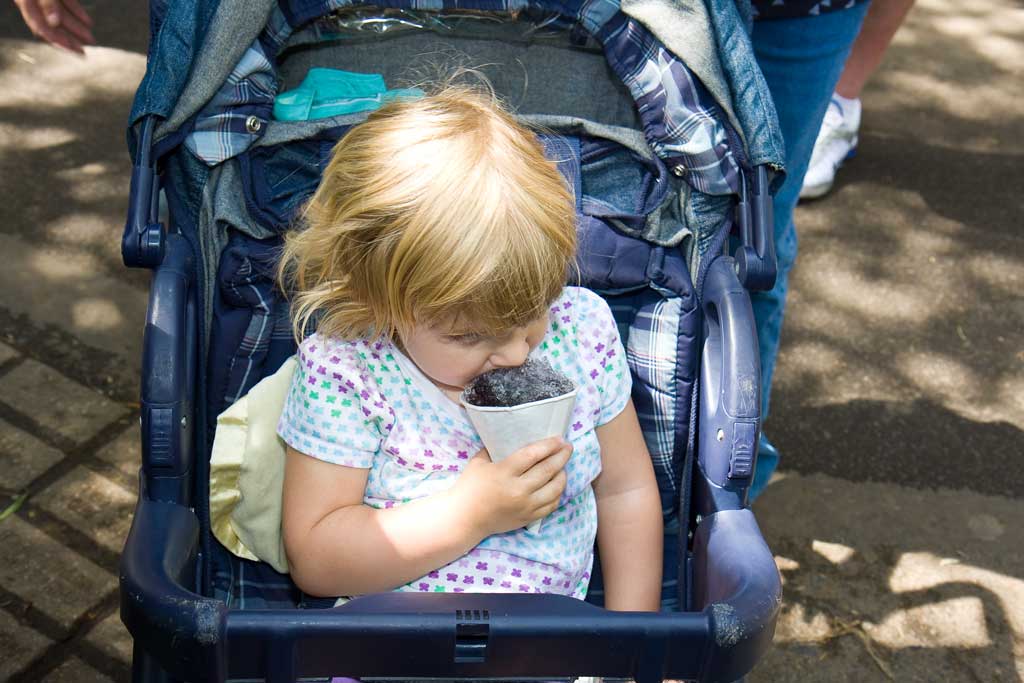 Later in the month, Michelle (a very close friend of my youngest daughter) and her husband, David, came up for a visit and I did a few portraits for them.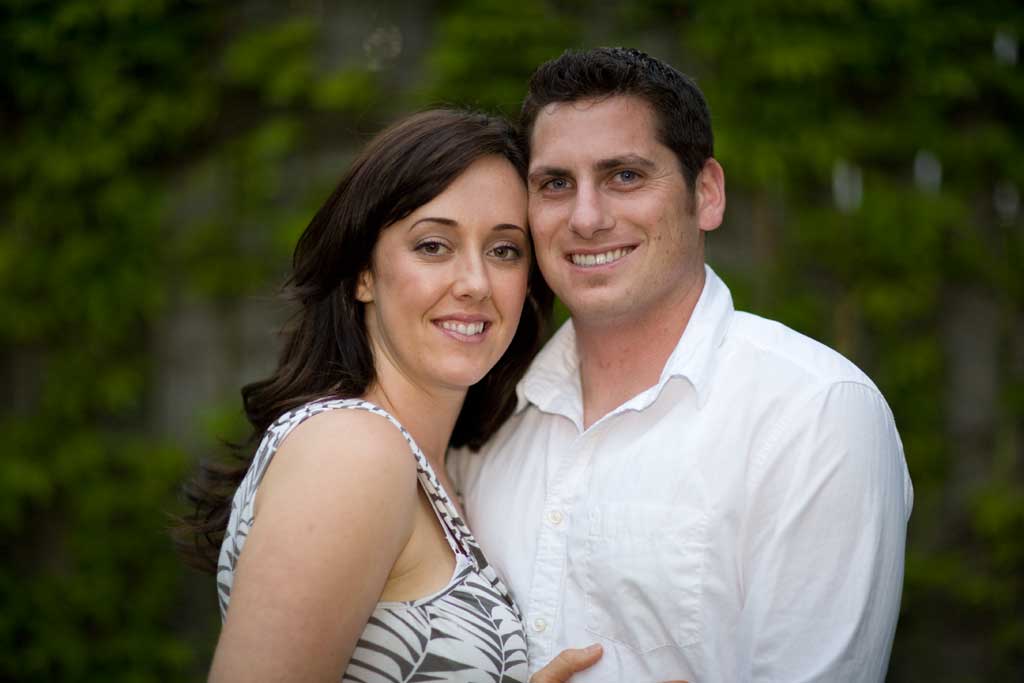 I also shot some Senior Portraits for Gabriell: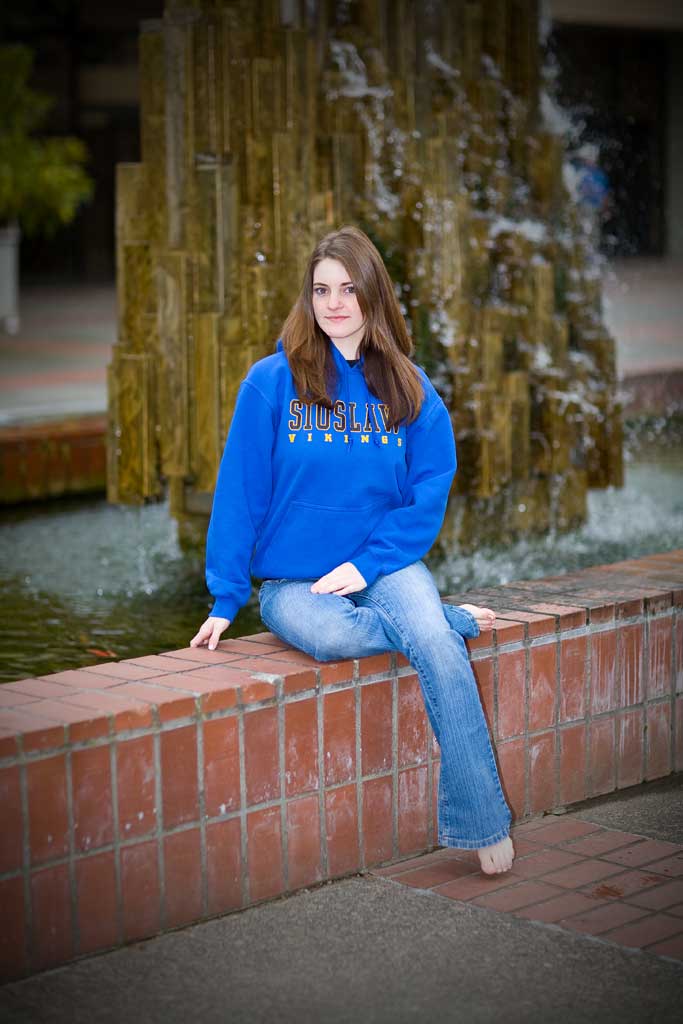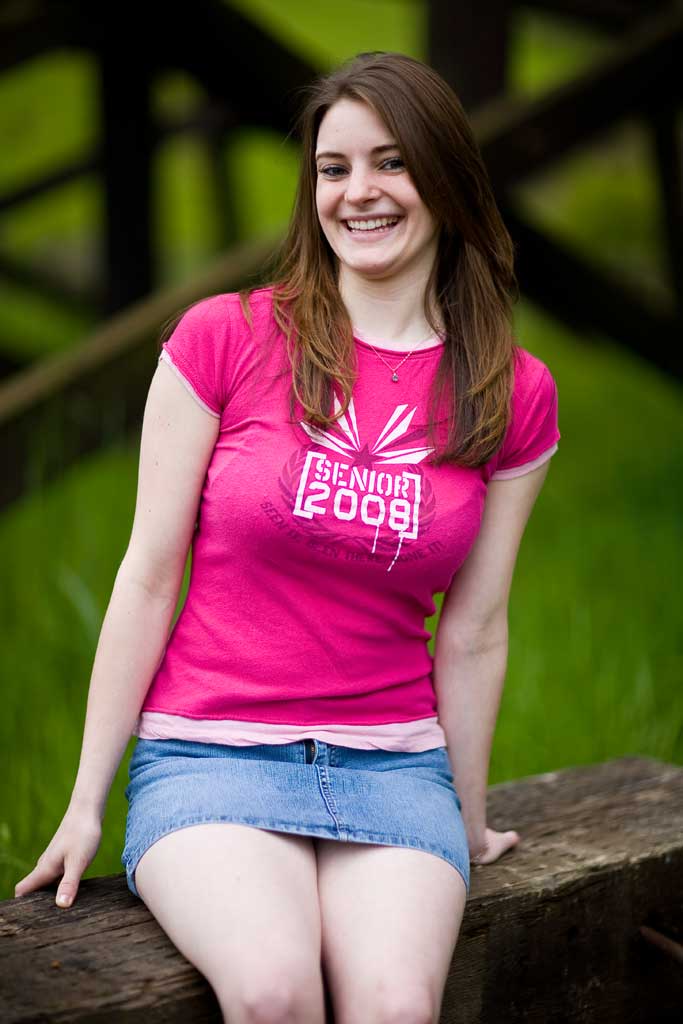 As well as a few fashion/outdoor glamour shots: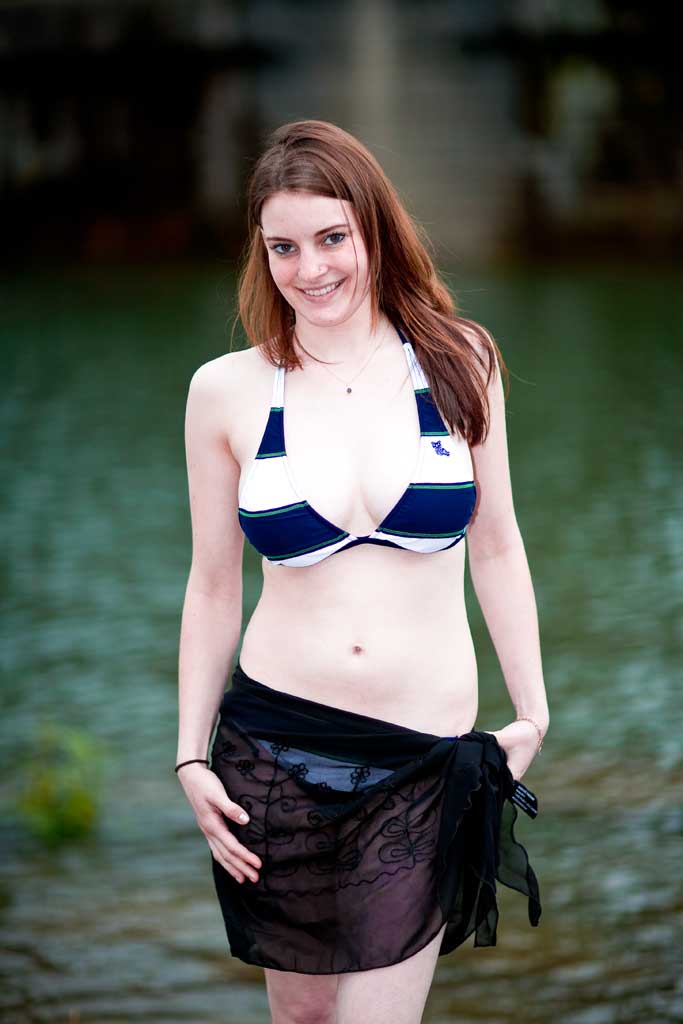 I would shoot with Gabby again later in the year when she became my Sand Fairy, and I will be shooting with her several times this year, I hope, as well as I'm trying to help her get started in commercial modeling.
Since her mom always teased her by calling her a spoiled princess, we decided to add that to our images: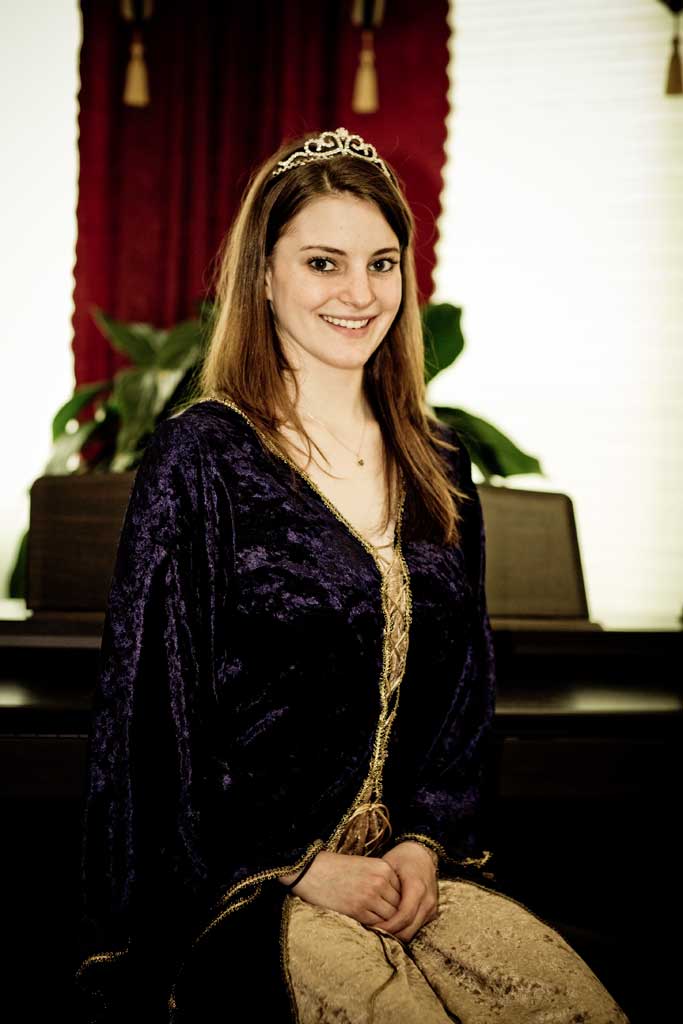 And toward the end of May, I met the first of the young ladies who would help me with my fairy project. This is Lilly who became my Woodland Fairy: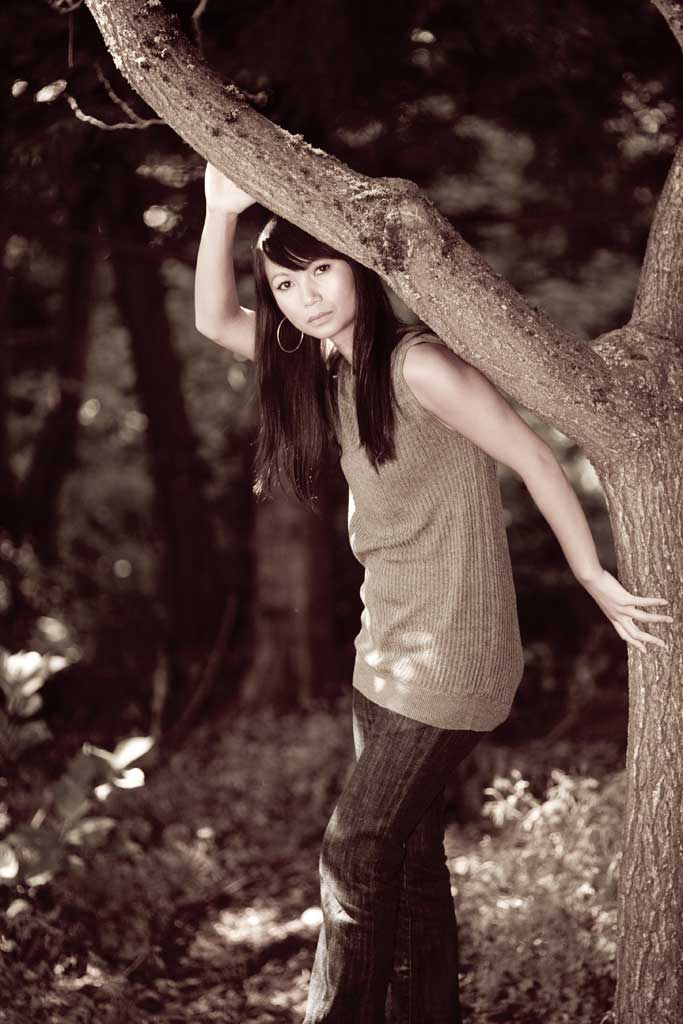 June was a lot of fun photographically. That's the month that I started the first of my Fairy shoots. The first of the 2008 series was shot with London Andrews, a young lady who was traveling the country modeling for various projects. I used her for my Garden Fairy, and she was a lot of fun to shoot. She is very professional and experienced and need very little direction.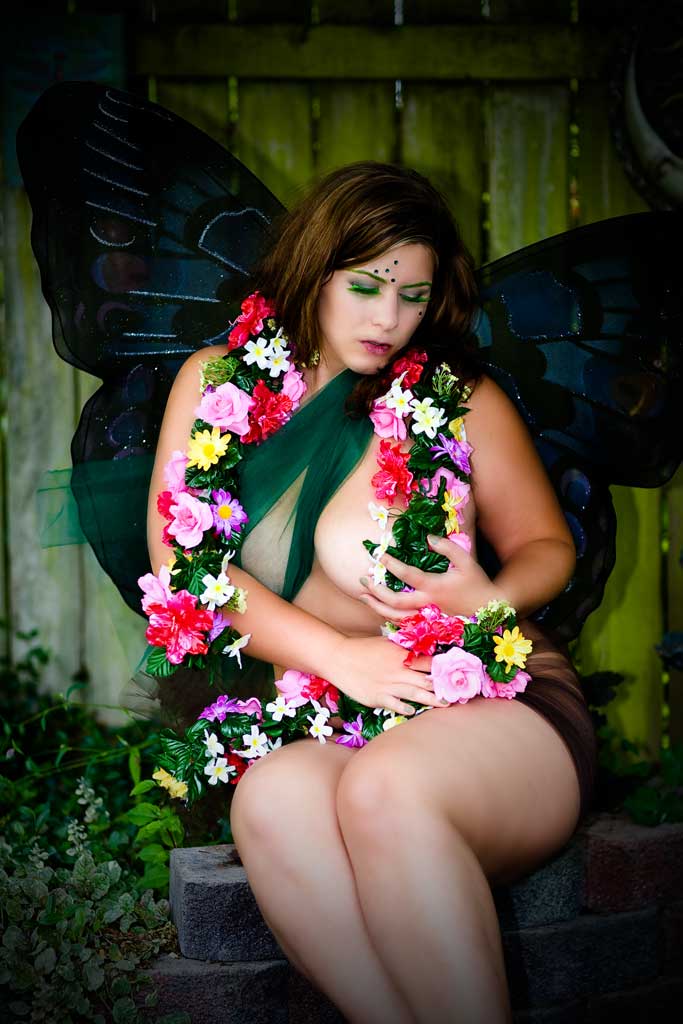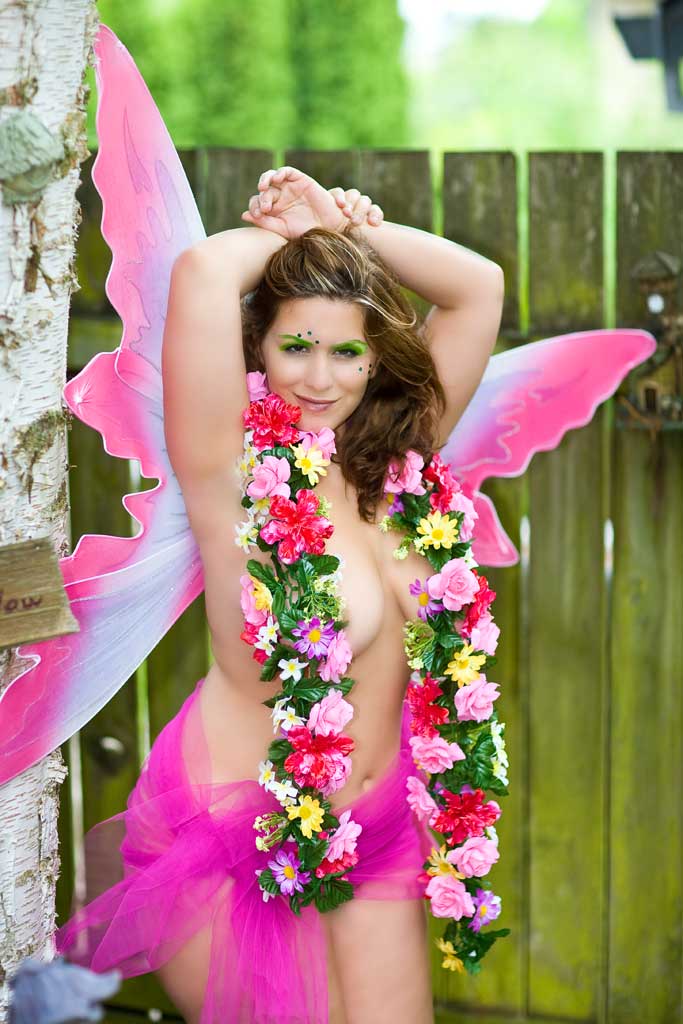 Then later in the month, Lilly and I went out to a lovely piece of property owned by a friend and shot our Woodland Fairy series: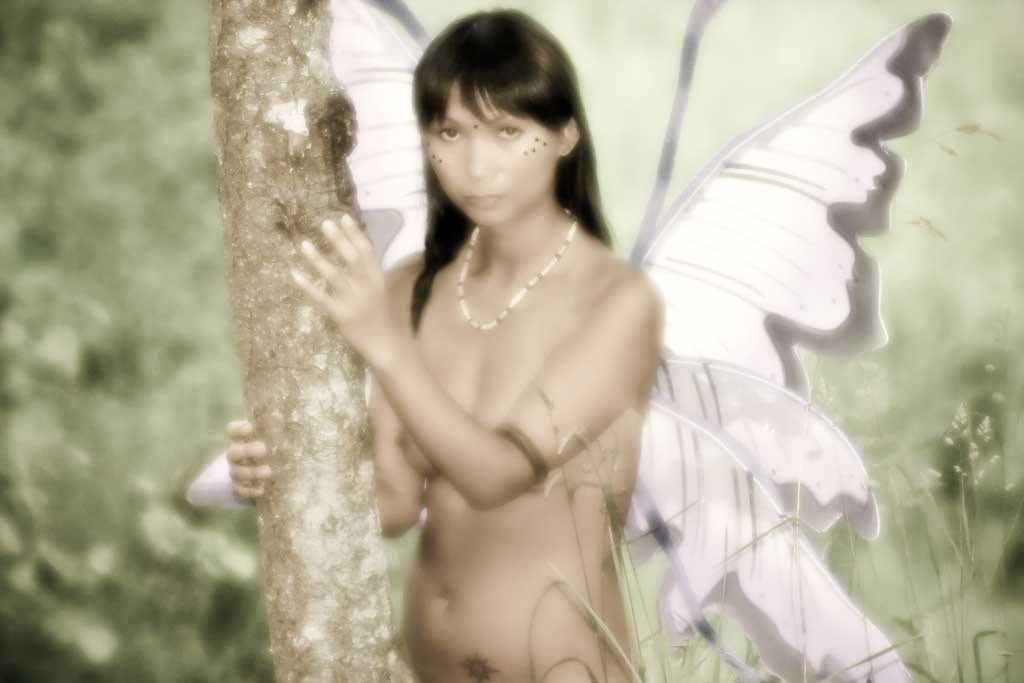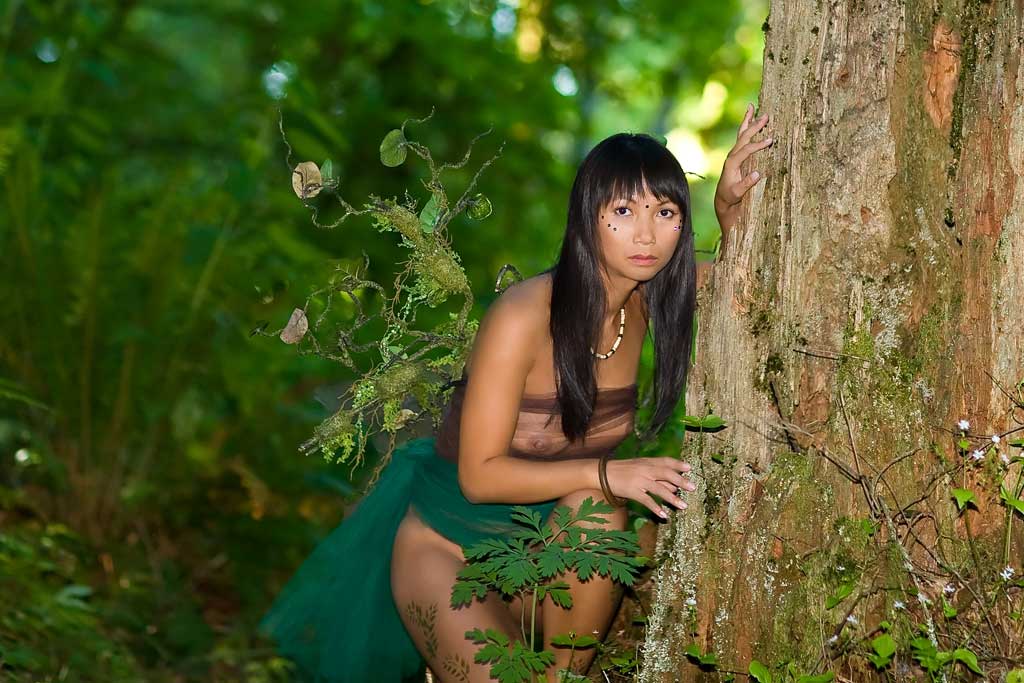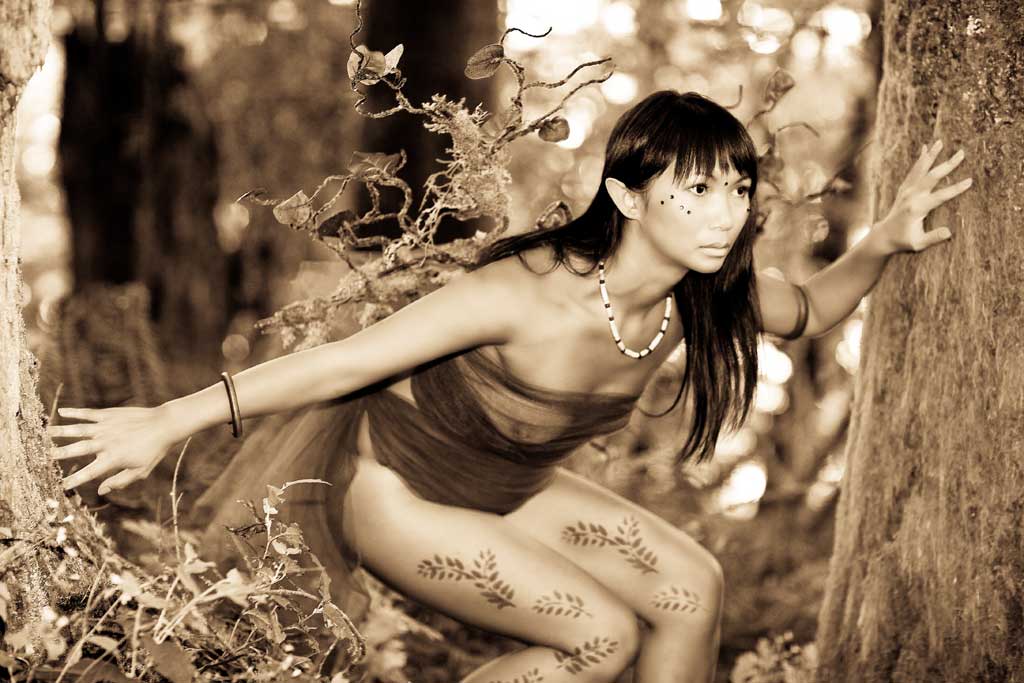 On the family front we had a shower for our son and daughter-in-law: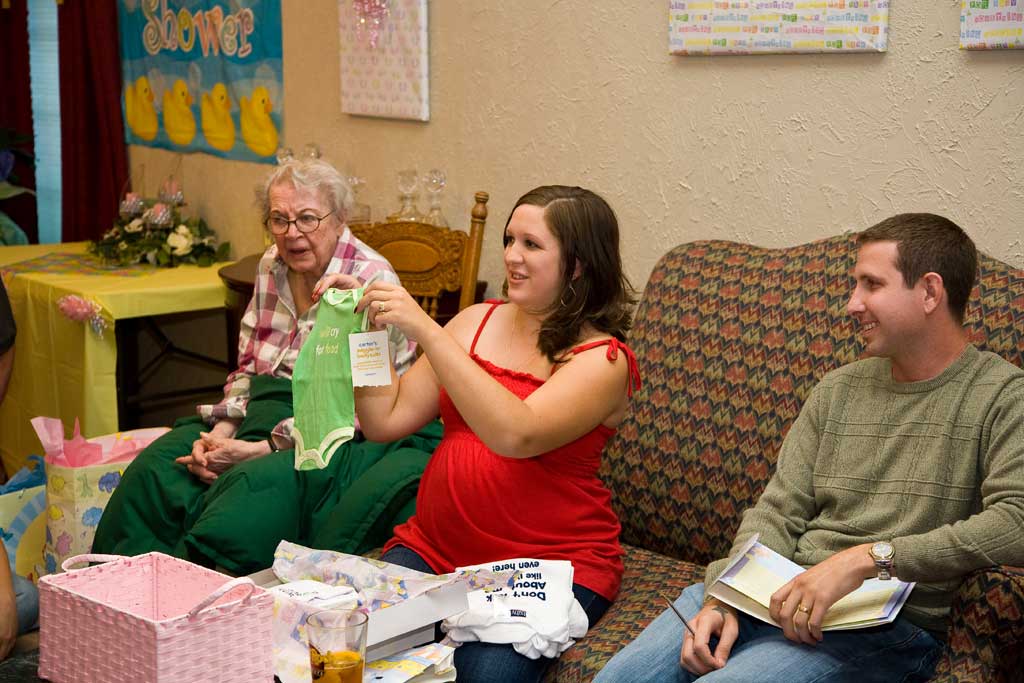 And I took the opportunity to get both my mothers-to-be together for a shot together. This is Kristin (daughter-in-law) and Amber (youngest daughter):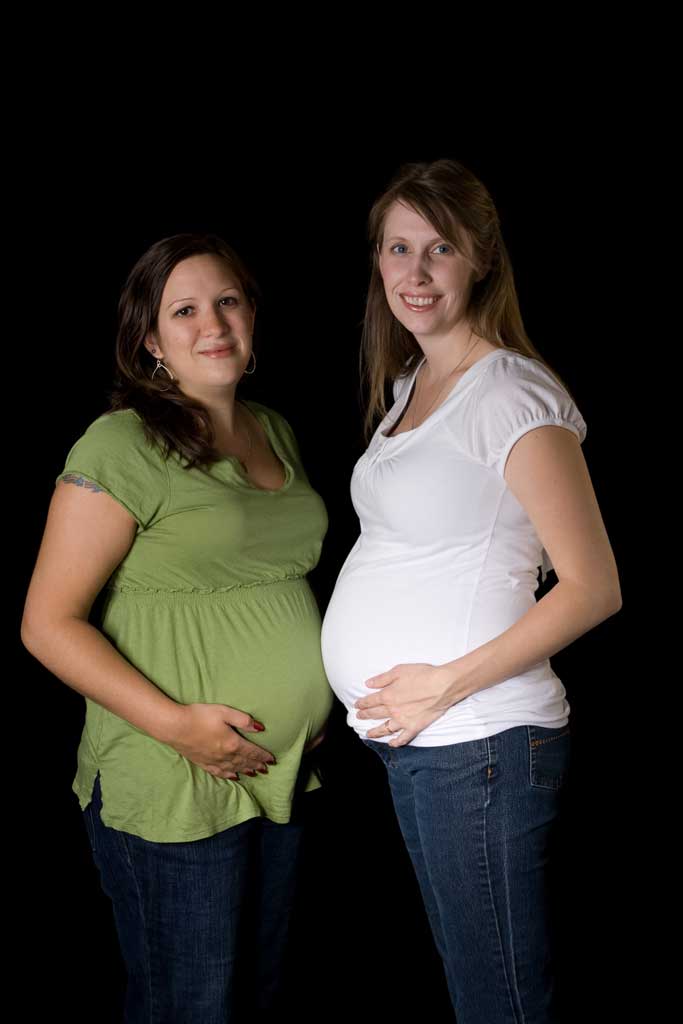 I also wanted to do a family portrait for my daughter, and I thought this came our rather well: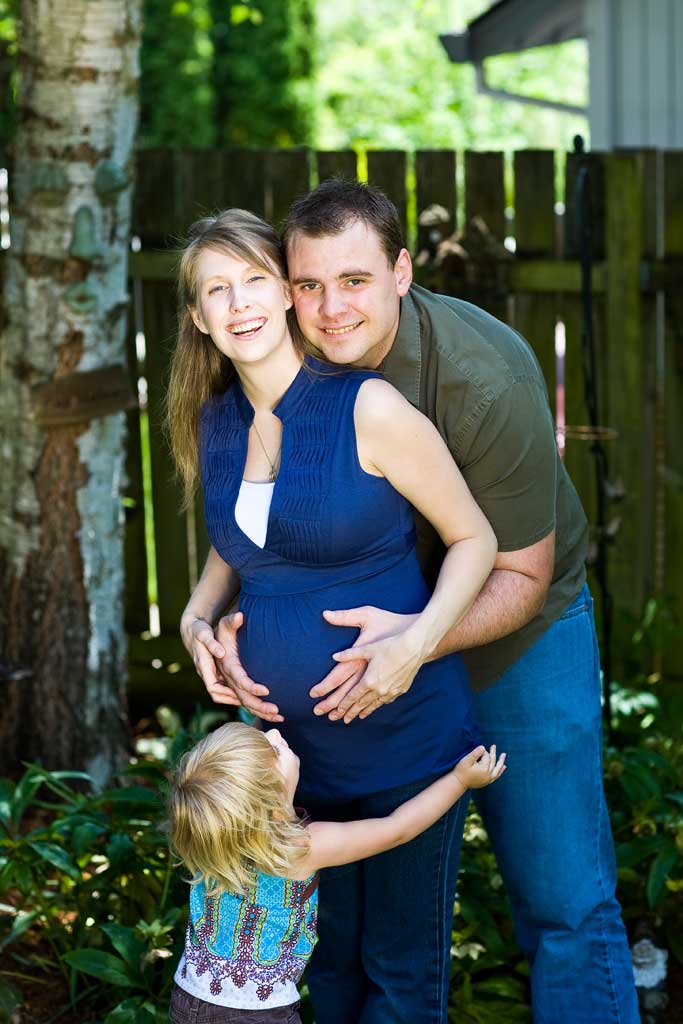 And then toward the end of the month, our granddaughter had her 2nd birthday (my gosh, has it been that long?).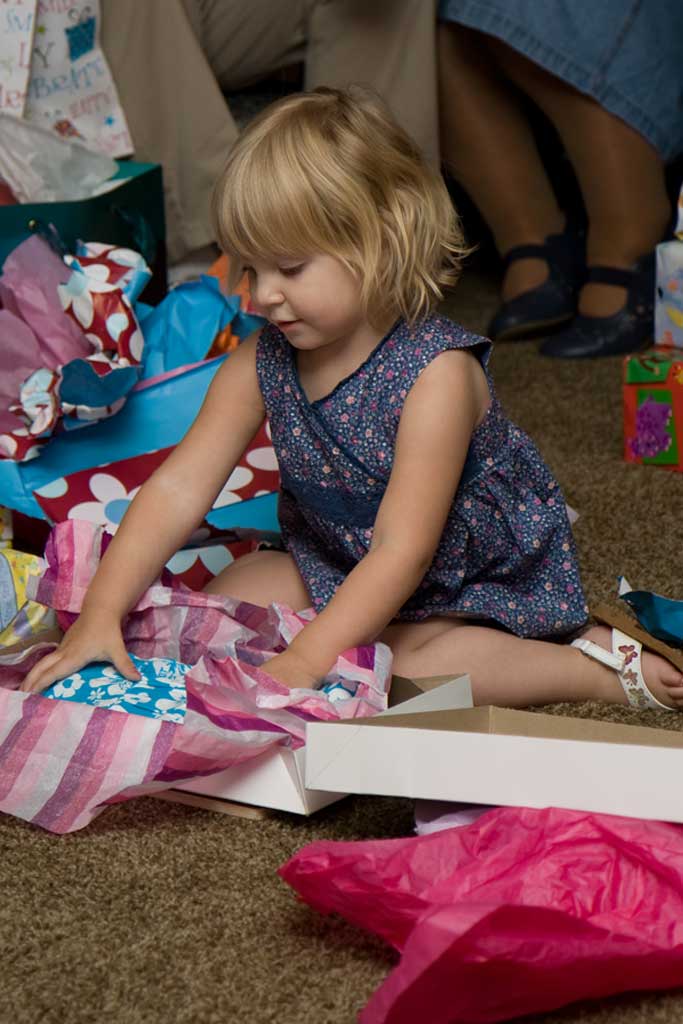 July was a very prolific month for me. As usual we held on annual 4th of July cookout and had a great time with our friends. We had lots of food, plenty of guests, and a great game of Frisbee after we ate.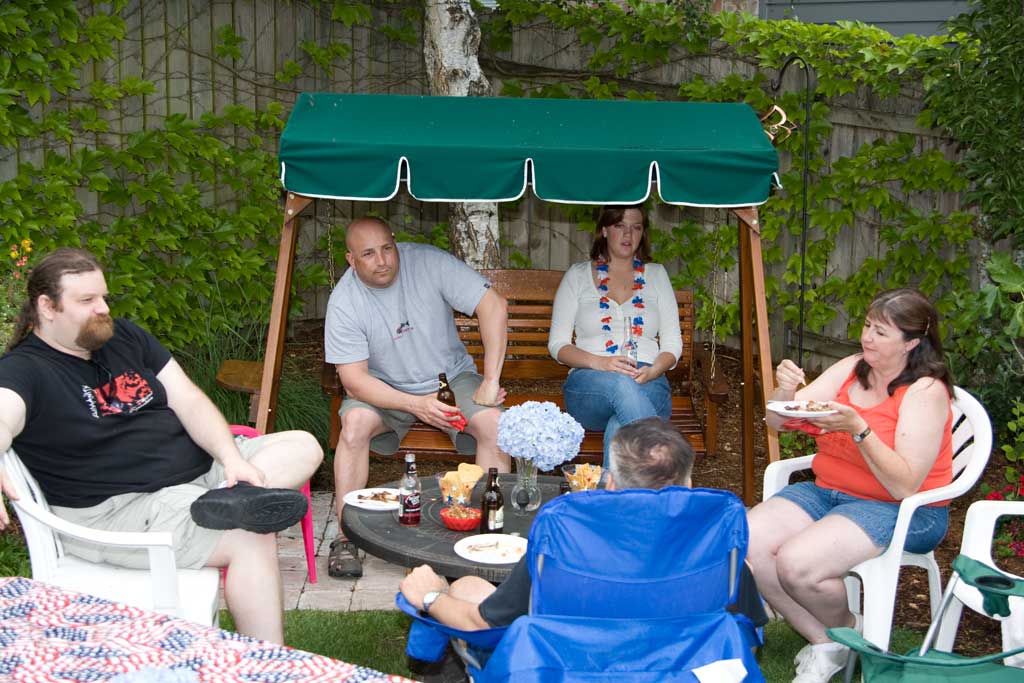 Shortly after the 4th, Wanda went back to Georgia to visit with her mom (and dad) who hasn't been in the best of health in recent years. She had a good time and got her mom out of the house and helped with some needed repairs around their home. She even took her mom and niece to an outdoor museum.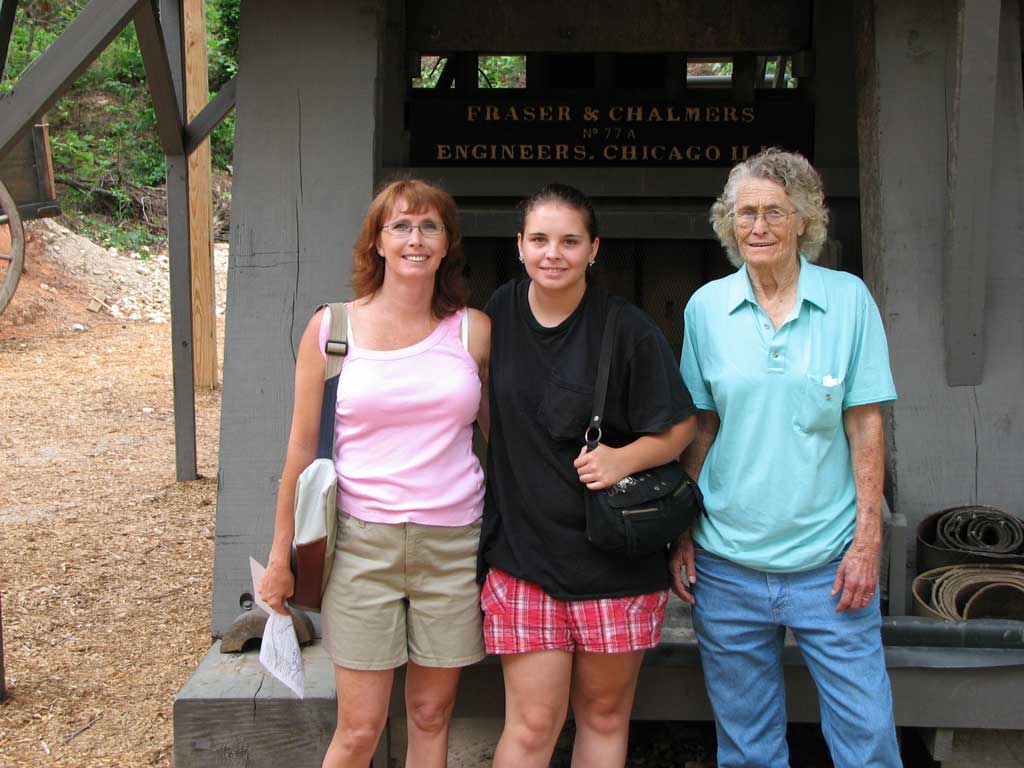 While Wanda was gone, I was able to complete several more shoots in my Fairy Project. First I met with Holly for a test shoot. It went quite well, and she later posed for my Waterfall Nymph. Here's an excerpt from Holly's test: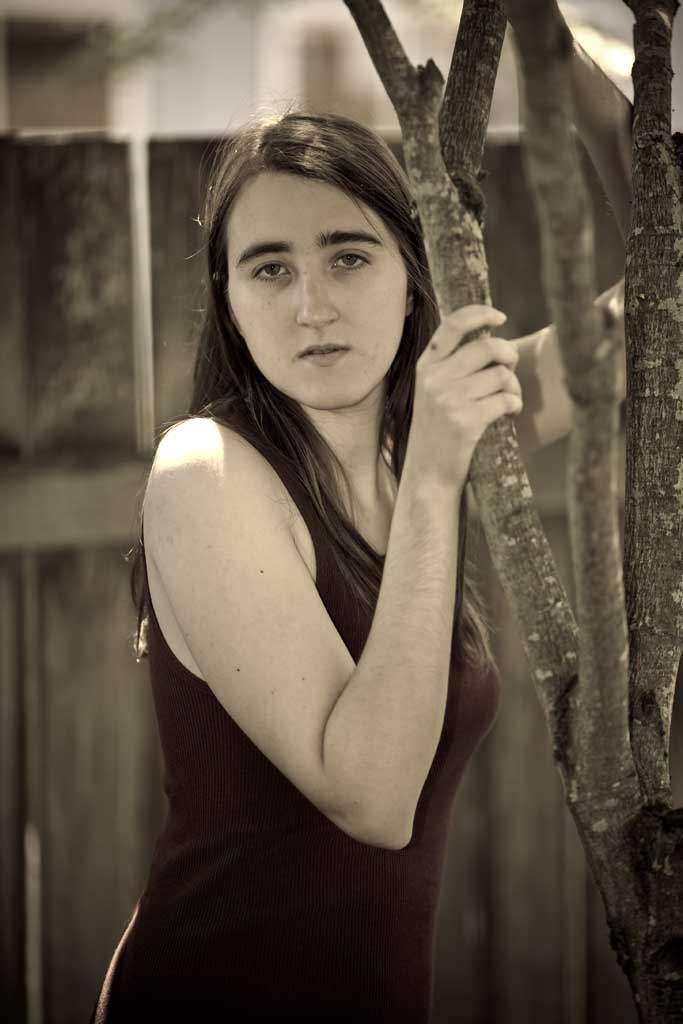 Shortly thereafter, a young lady named Ashley contacted me and wanted to be my Summer Fairy. My friend, Mark M., agreed to let me use his property for the shoot and also provided me with some great assisting and I was able to create a lovely set of images for that series. Here's Ashley in her guise as the Summer Fairy: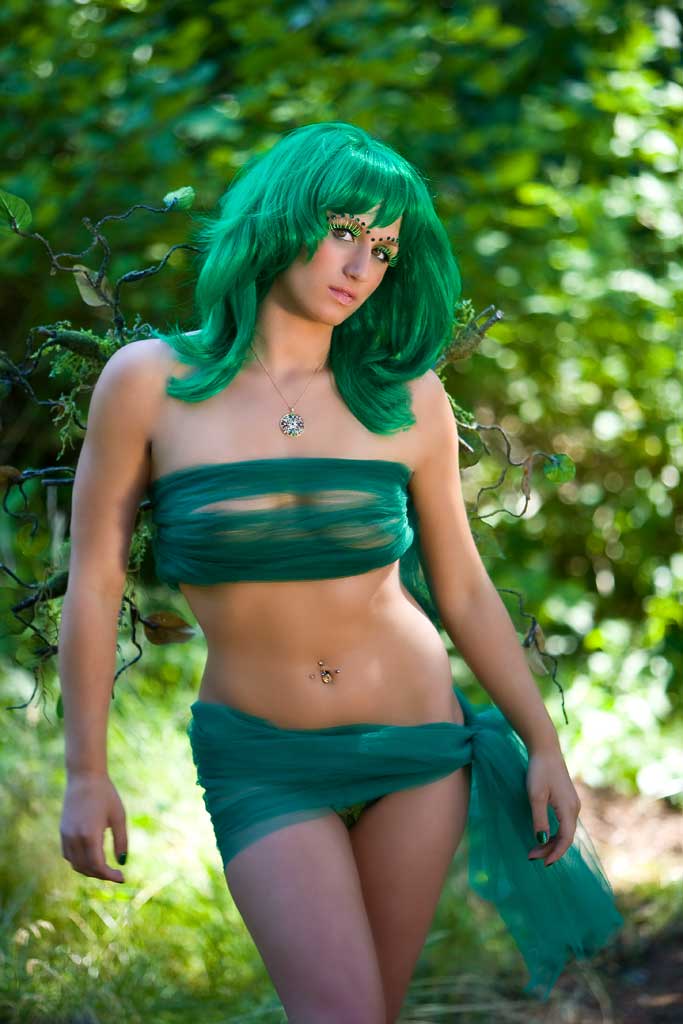 Then it was time for a road trip to Southern Oregon and another set of shoots. First I stopped in Cottage Grove for a shoot with Heather and Morgan. Heather posed for my Bubble Fairy and as my Spirit Fairy.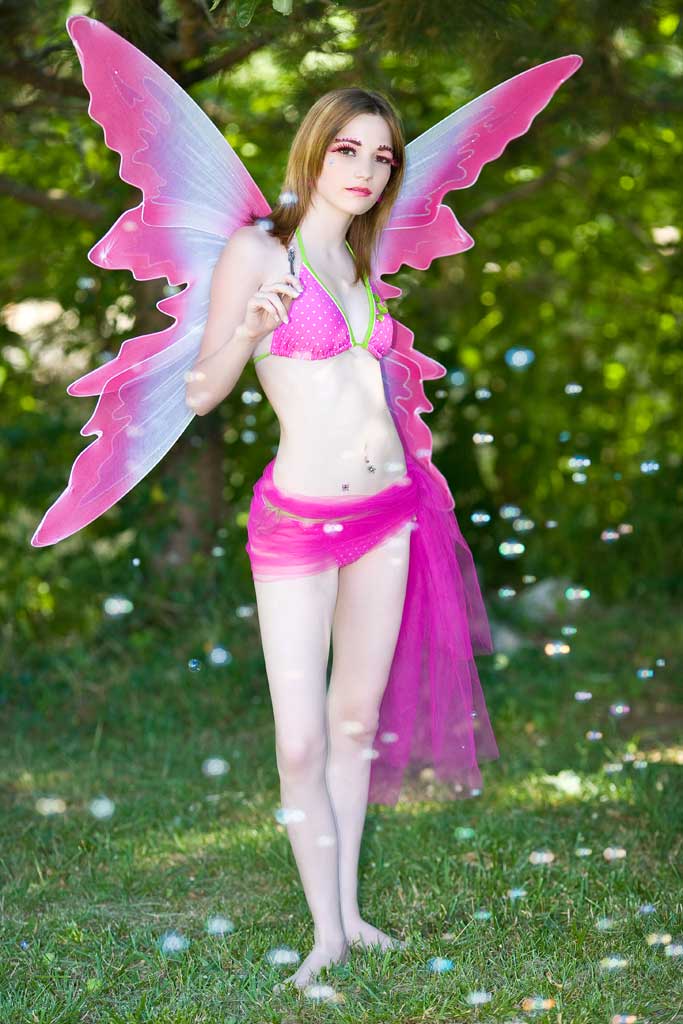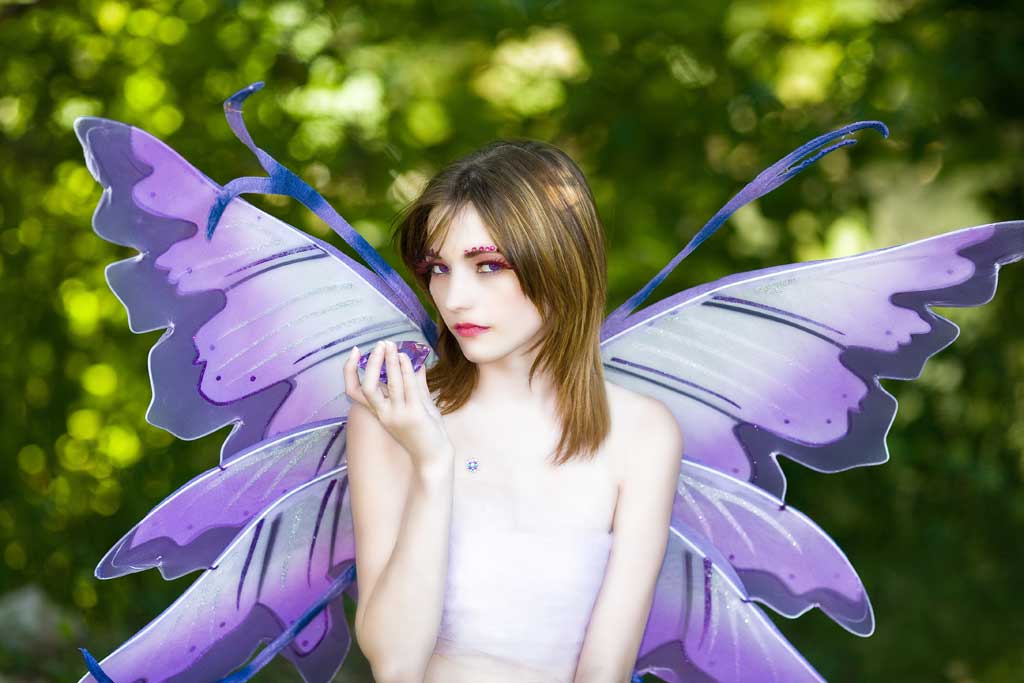 A couple of days before the shoot with Ashley, I received my Canon 20D back from being modified by Lifepixel for infrared photography, so the shoots with Ashley and Heather were my first opportunities to try infrared portraiture.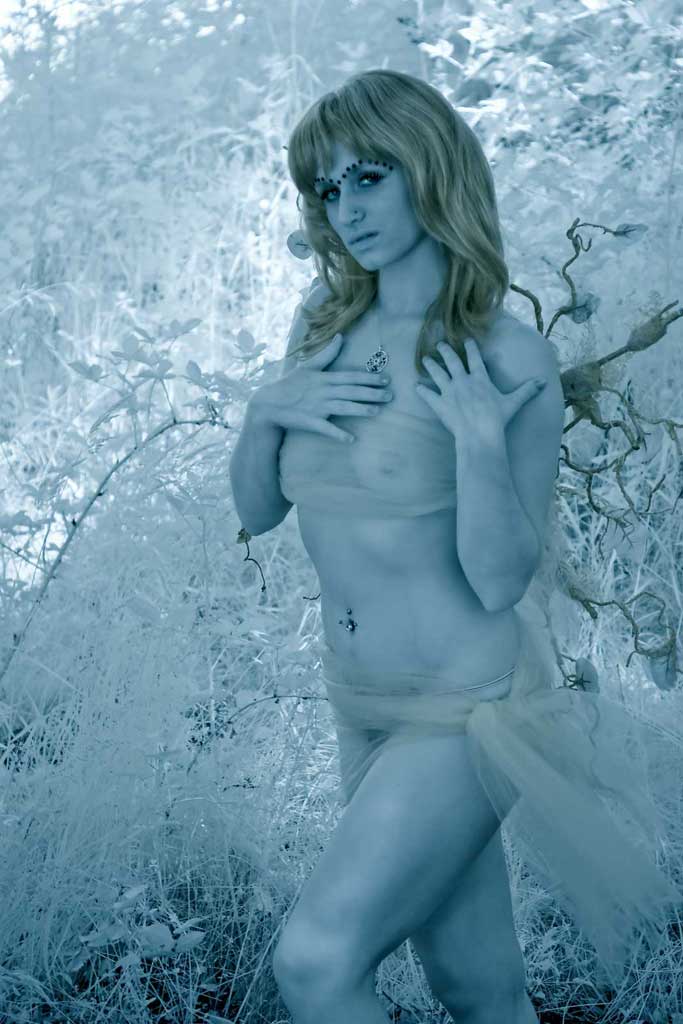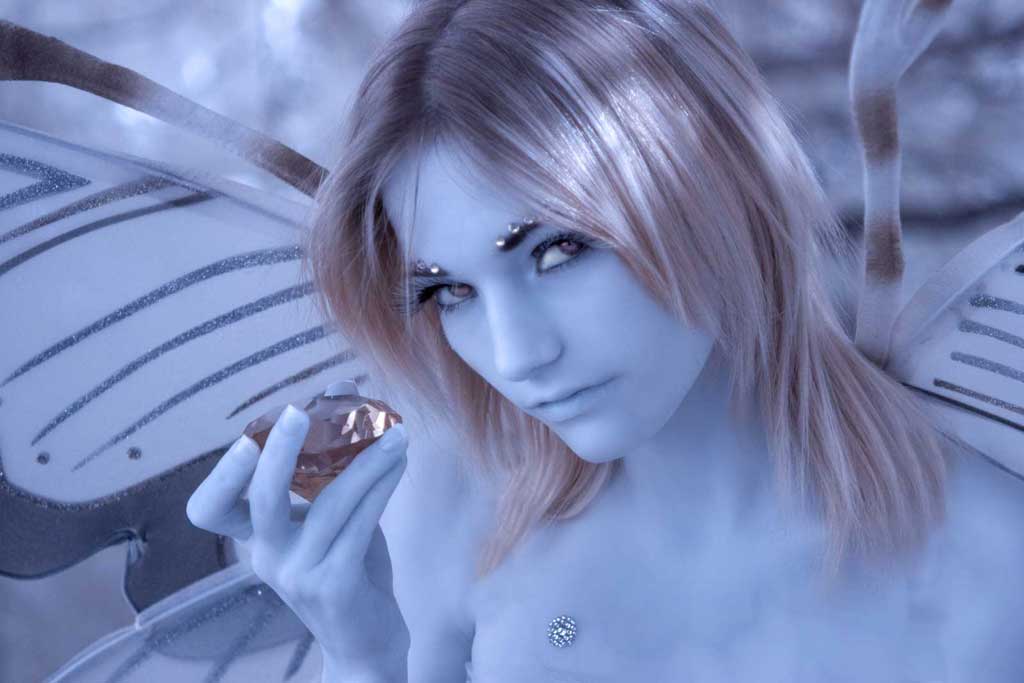 I also shot with Morgan who primarily acted as my assistant during the shoot with Heather, but the photos I took, just didn't' do her justice, so I'm planning a reshoot of that fairy (the Spring Fairy) this year. Still, I had several more shoots ahead of me, so the next morning I left Cottage Grove bright and early and headed down to Florence for a photo shoot with Gabriell. I had shot her Senior Portraits at no cost to her in exchange for a few of photo shoots later in the year. This shoot was to be first (and unfortunately, the only) of those bartered shoots.
The plan was to shoot a Sand Fairy in the Oregon Dunes National Recreation Area. Gabriell's mother, who is a good friend of mine and a sometimes model as well, had scouted the location for me earlier in the month. I had purchased costume jewelry, costume material and wings to use in the shoot before Wanda left for Georgia. Wanda then took the wings and gave them a sandy texture with various paints and materials. I think the wings turned out quite well.
Bridgett had picked and excellent location. It was a bit tough to get too, especially since I had a bum knee that week, but we managed it. Bridgett acted as my assistant and help me with the cameras, reflectors and other materials. What we hadn't expected were the 30 mph hour winds that were buffeting that area of the coast on the day we shot, nor the much cooler temperatures that were expected that day. Gabriell was a real trouper, though, and we shot for at least an hour. Bridgett spent much of her time chasing down flying wings, reflectors and protecting my cameras from the blowing sand. She was a real help, and I couldn't have done the shoot without her help.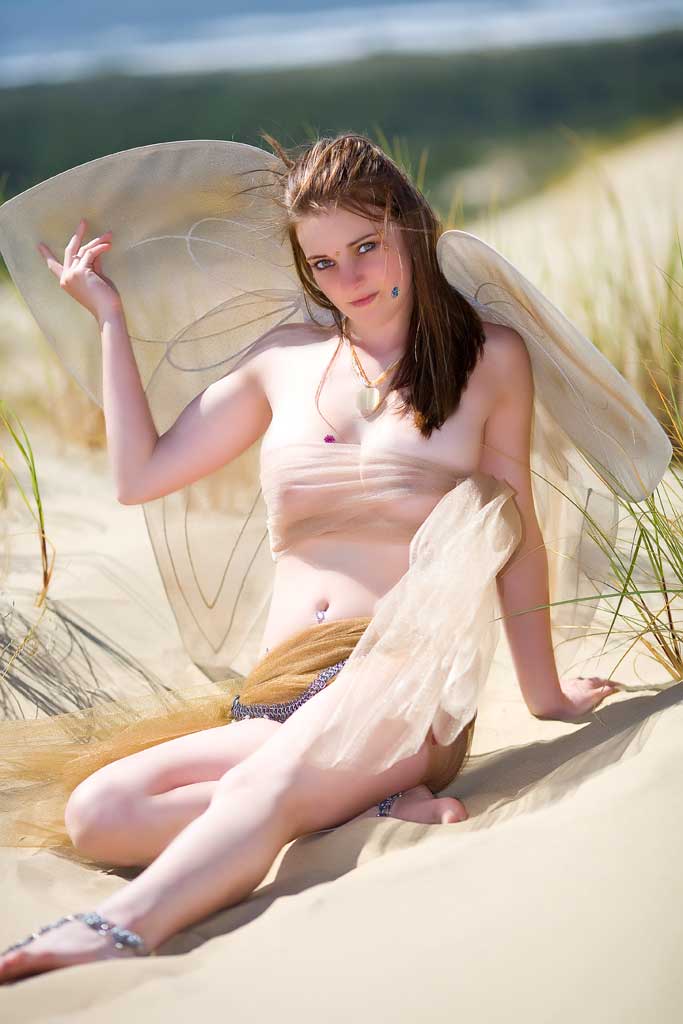 Despite all the travails, I think we got some really great shots and the blowing wind added to the effect of the images. Later that evening, after we got all cleaned up from all the sand, Bridgett and I did a glamour shoot.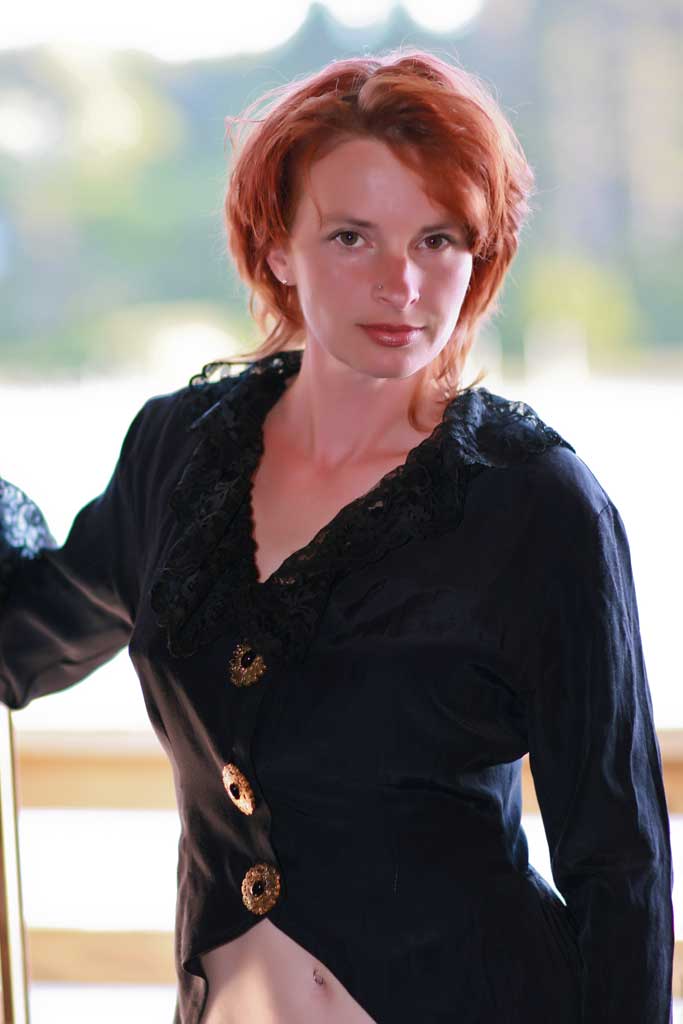 After the shoot, Bridgett went home to study for a test, and I packed away me gear and finished planning for the next day's shoot - the Water Fairy. I was to pick up the model in Salem on my way back home. I was really looking forward to this particular shoot as Jen, the model whom I would be shooting, had some great ideas and an exotic look that I thought would go particularly well with my concept.
I got up very early the next morning and on my way east from Florence along the Suislaw River, I just had to stop for a few photographs. The mist was rising off the river and the dawn light was skimming across the top of the mist and along the tops of the mountains that flank the river. I think the images I took were my best landscapes of 2008: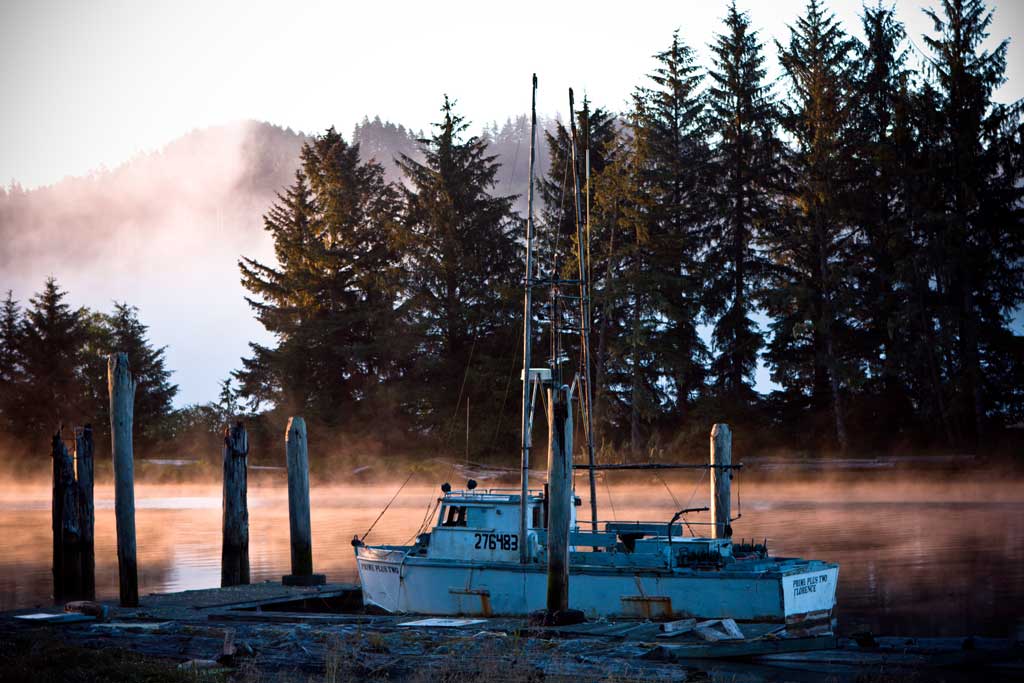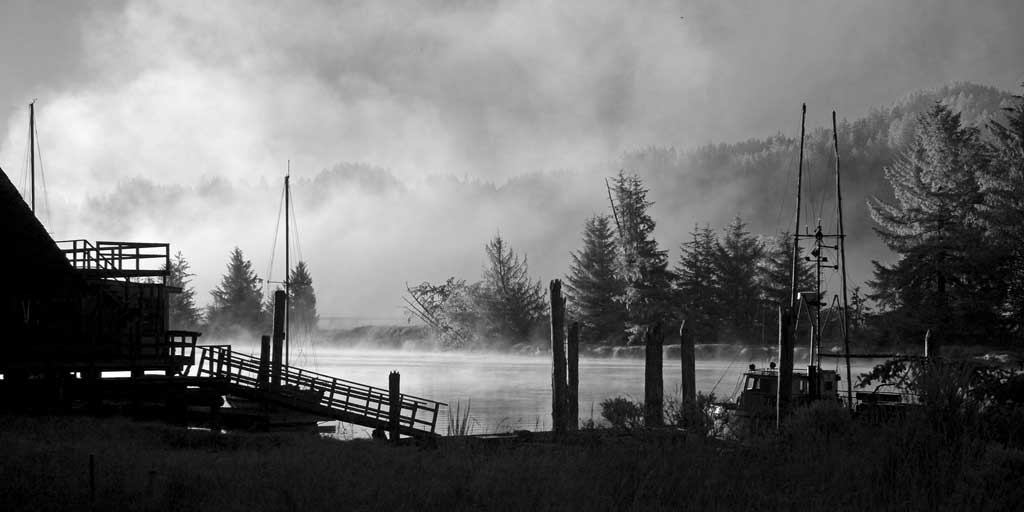 Jen was right on time and waiting for me when I arrived at her apartment. We went back to my home where she got into makeup and we headed west toward the Oregon Coast and to this secluded but lovely stream where I had shot in the past. We spent nearly 3 hours playing in the water and on the shores of the stream and had a great time with the shoot. We were both very pleased with the images we got that day.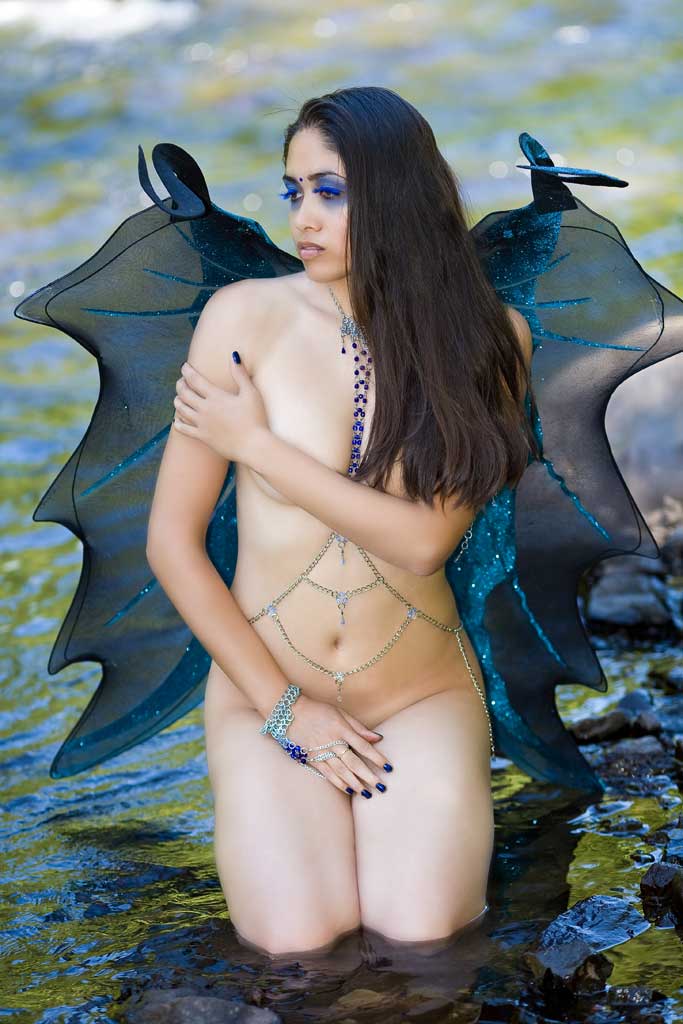 Jen and I plan to shoot together a few more times this year as well.
I was able to get in at least two more Fairy shoots done before the month's end. Holly and I went out to a little waterfall I know about just off the highway to Tillamook and I shot her as a waterfall nymph. The images taken in infrared were particular good in my opinion.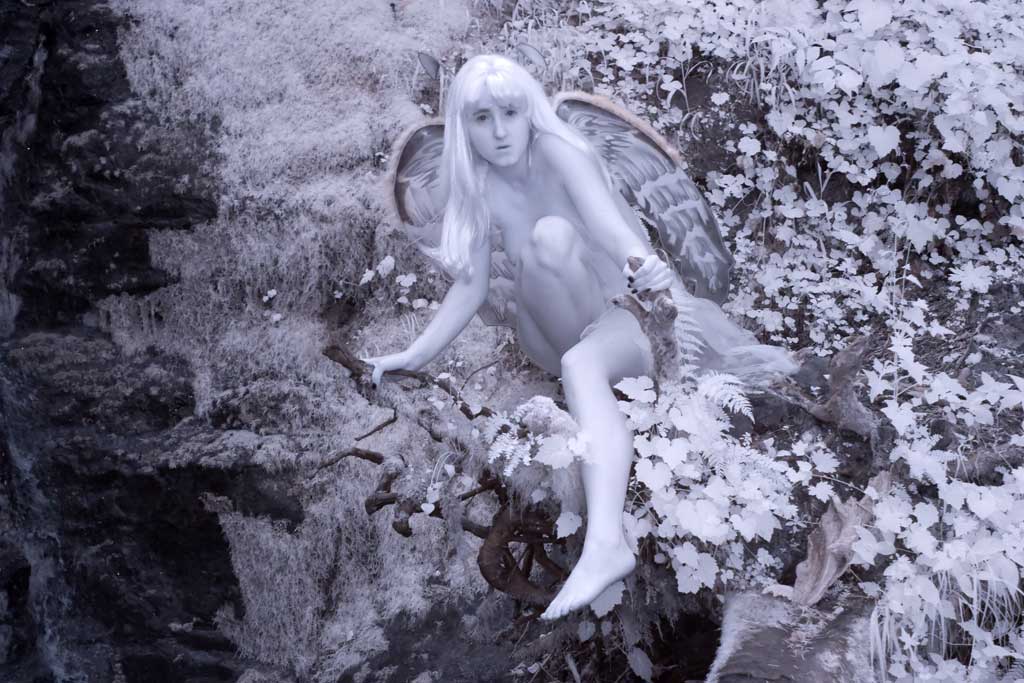 Ashley came over to the house and I was able to do a couple of variations with her. First we did Art Fairy: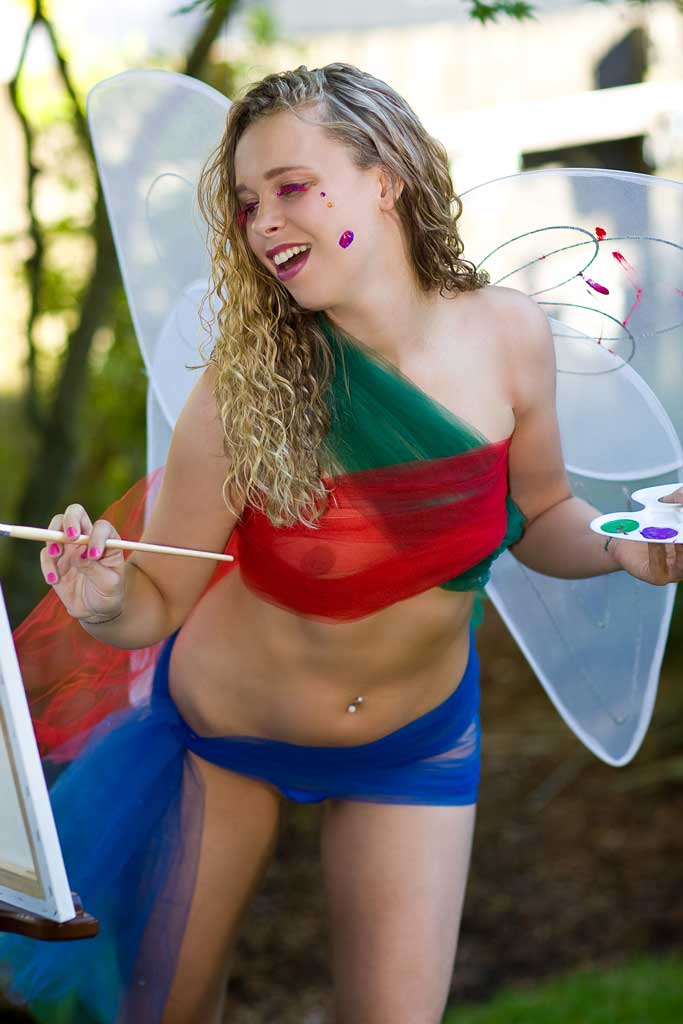 And then I wanted to try a different version of the Bubble Fairy: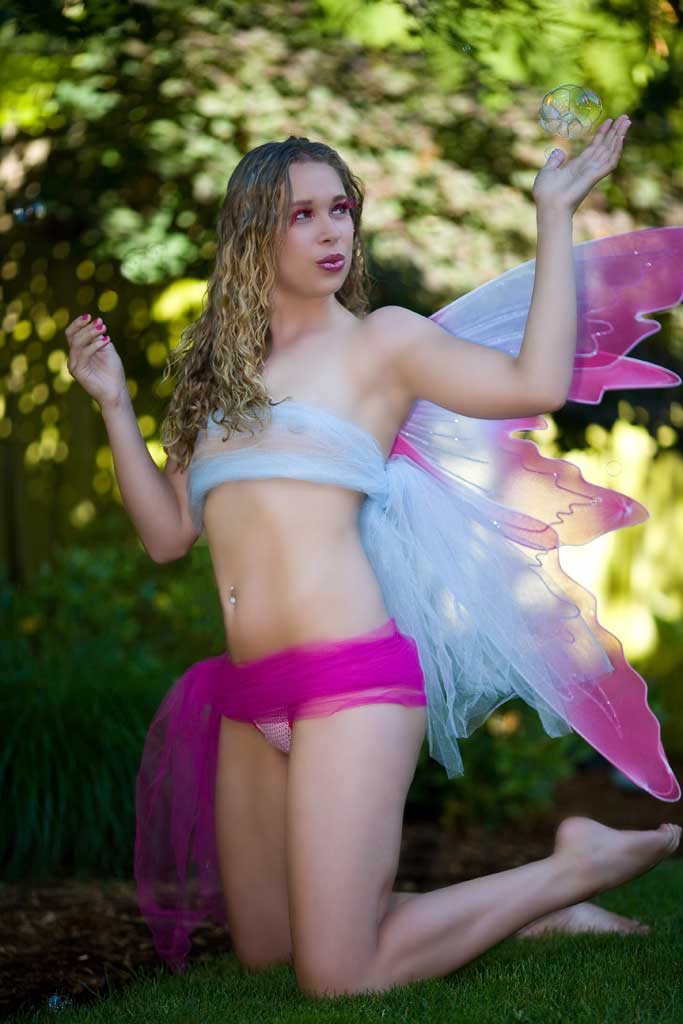 Wanda came home before the end of the month, and it was a good thing because not only was I missing her intensely, but so was Makayla, who definitely monopolized her grandmama's time when she returned from her trip.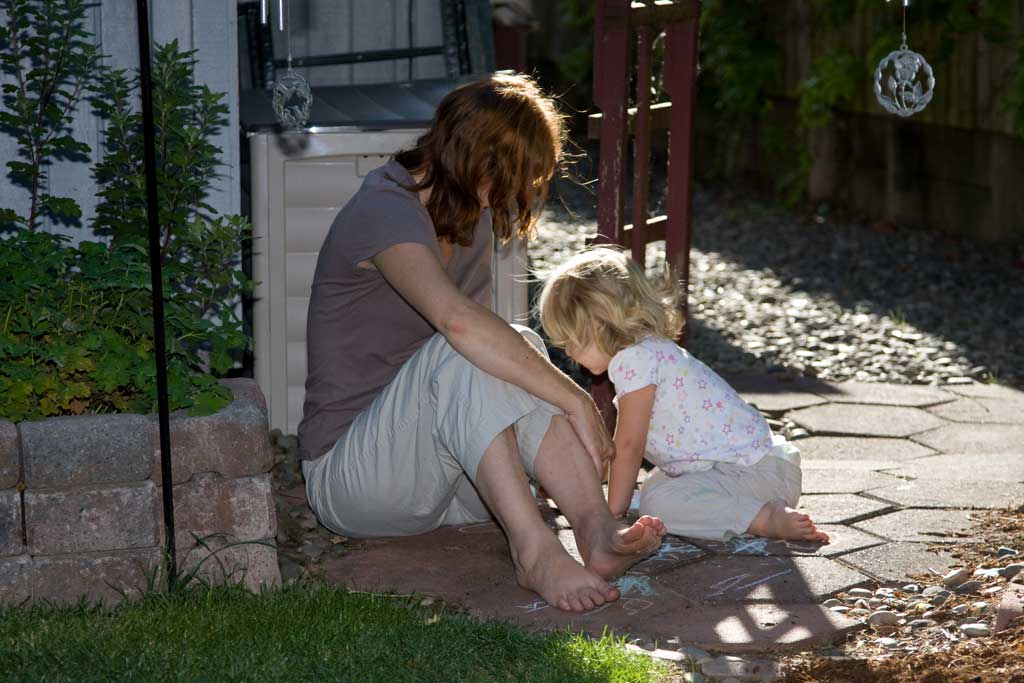 I did get to shoot one event in July. Mark (he of the lovely property where I often shoot fairies), invited me to an SPCA event where I managed to capture some melee images as well as to purchase a couple of lovely statuettes for Wanda.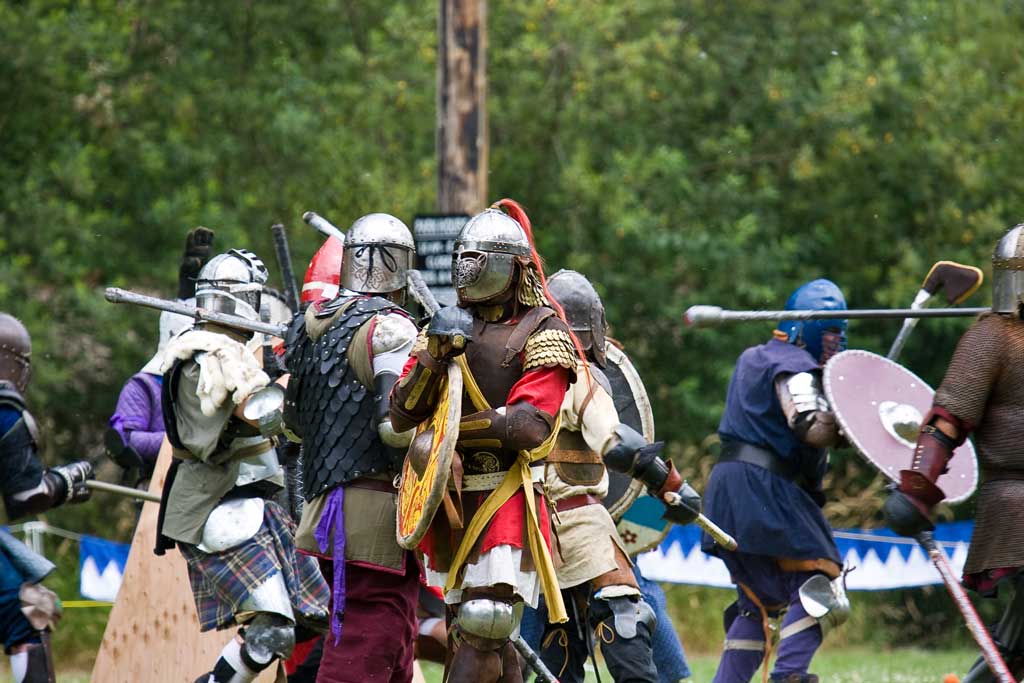 The end of July brought a truly special gift. On July 31st our 2nd granddaughter, Jocelyn Serenity, was born.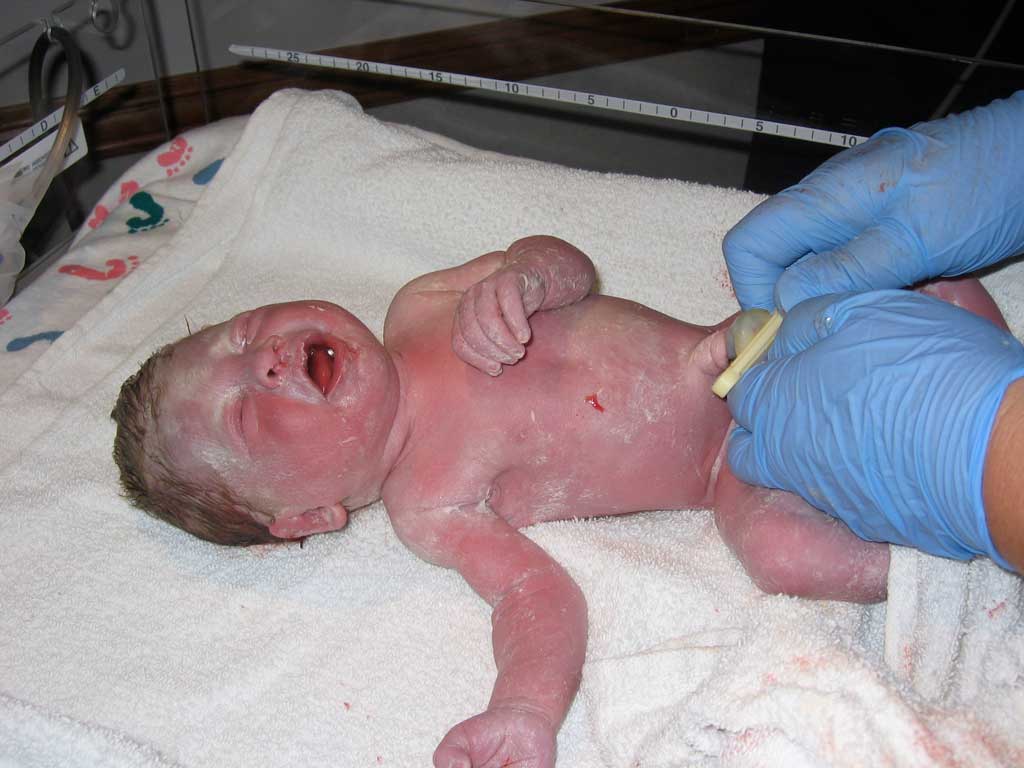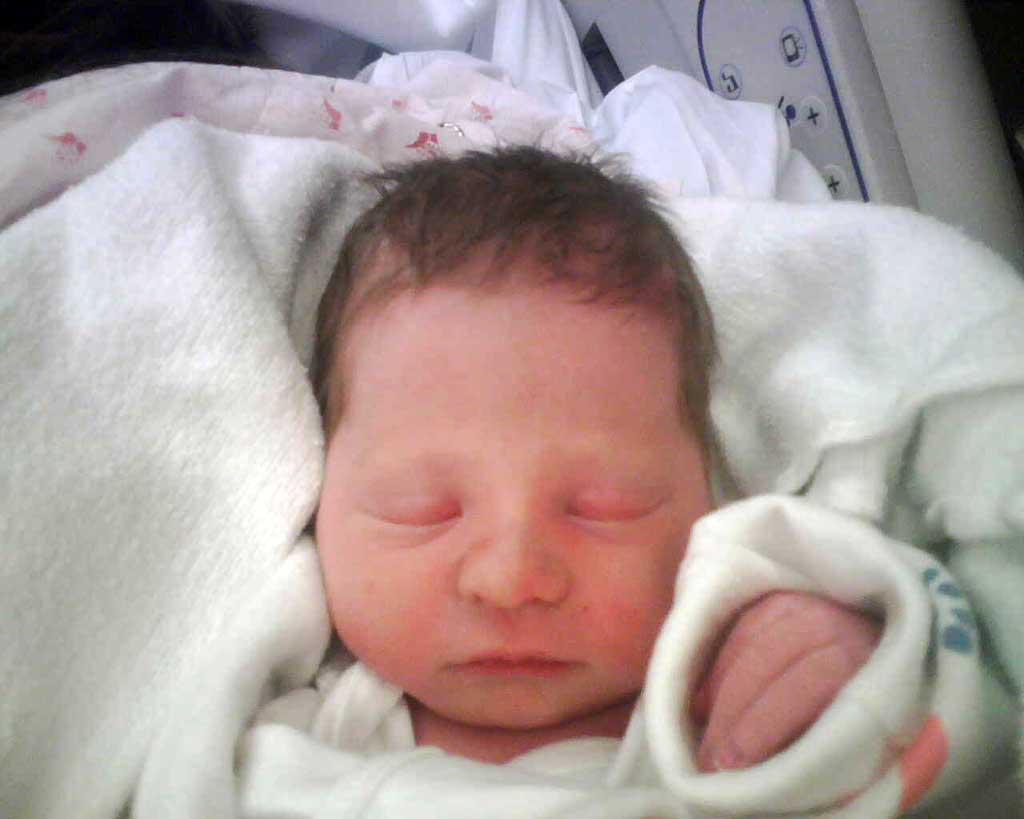 That pretty much ended the photography for July. It was a busy, busy month.
August wasn't quite so busy, though there were some photographic opportunities. We did go to a local festival and listened to a pretty good band: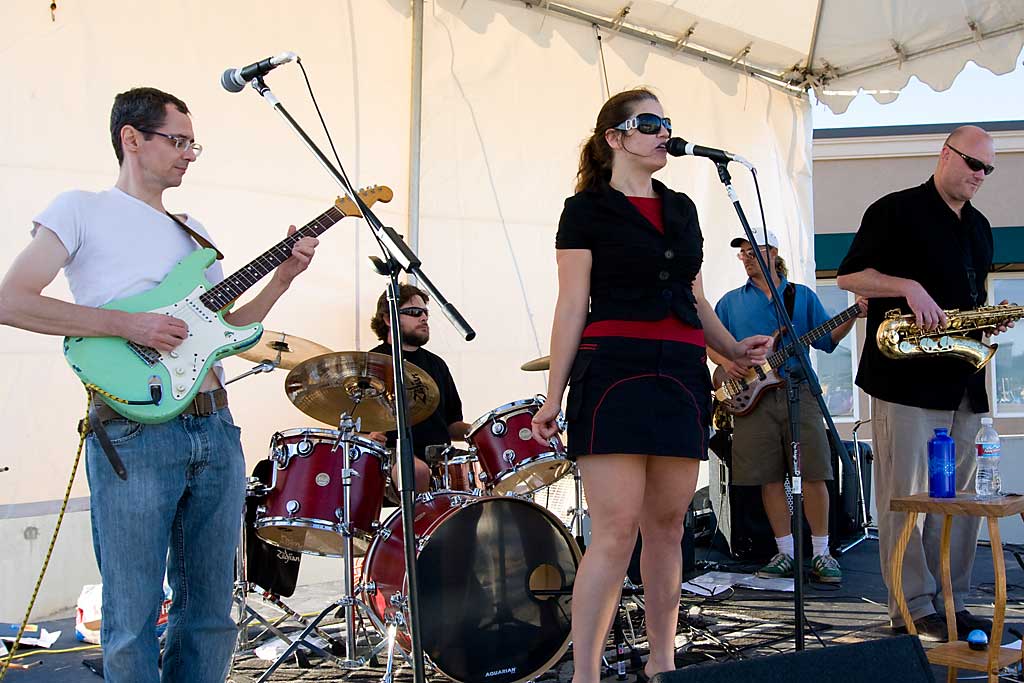 And I met up with a bunch of fellow photographers from
Photography-on-the-Net (POTN)
: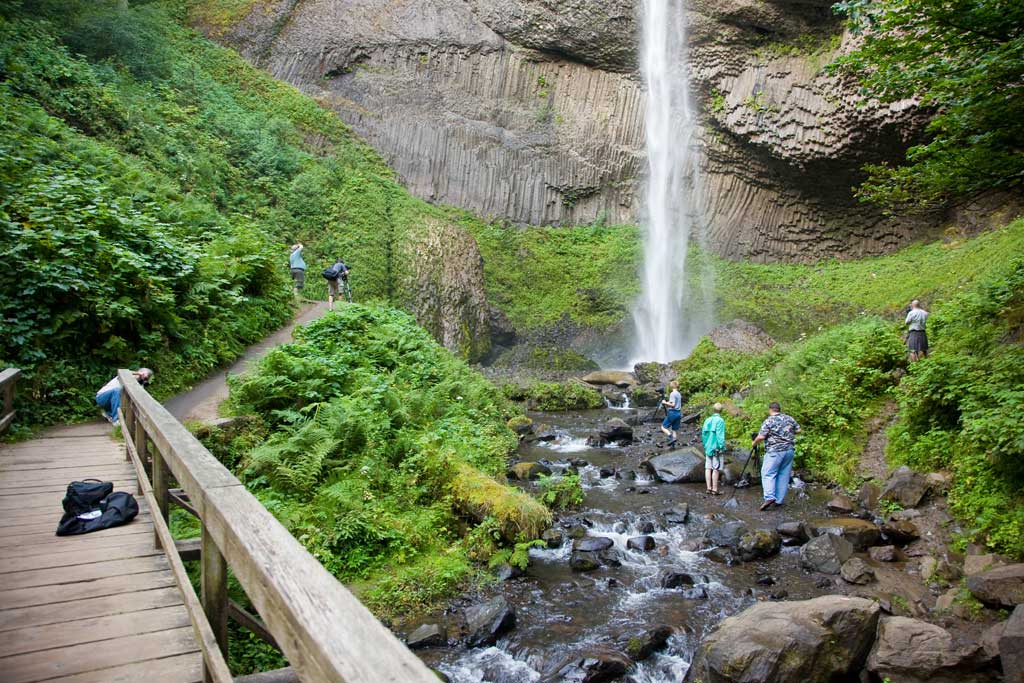 for a shoot in the Columbia River Gorge: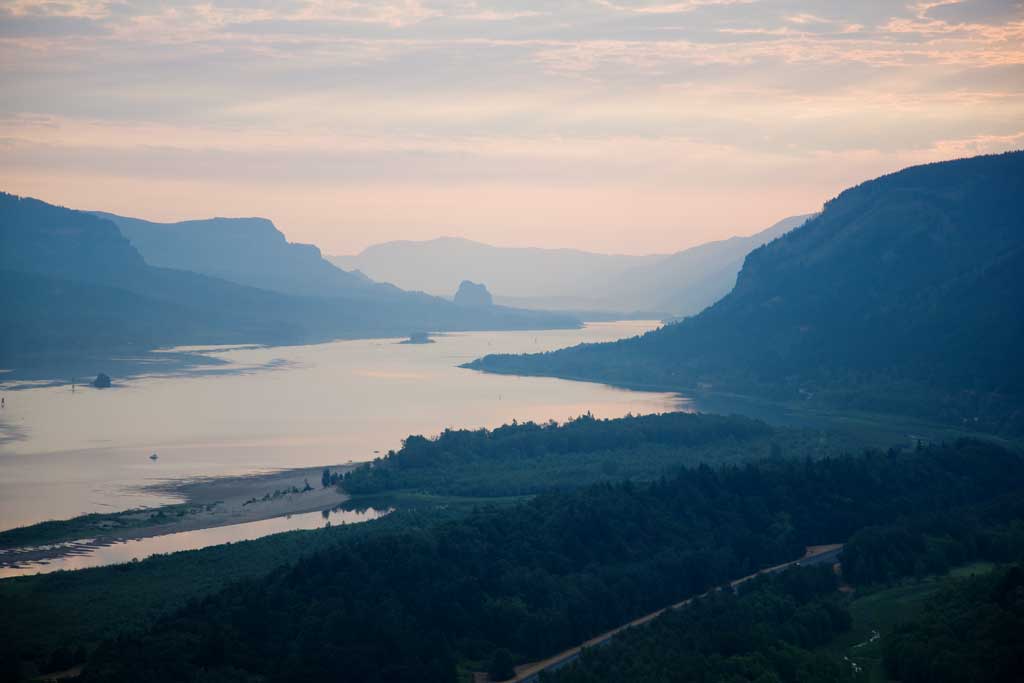 We had a great time shooting the waterfalls and streams of the Gorge, but the temperatures hit over a hundred degrees that day. Fortunately, the mists from the falls kept us all pretty cool and it was fun to get together with other photographers for a shoot. We had lunch in Cascade Locks and called it a day, or at least most of us did. Others went on to shoot windsailors and boats along the river.
In August, Jocelyn came for her first visit to Oregon to see her grandparents and aunts: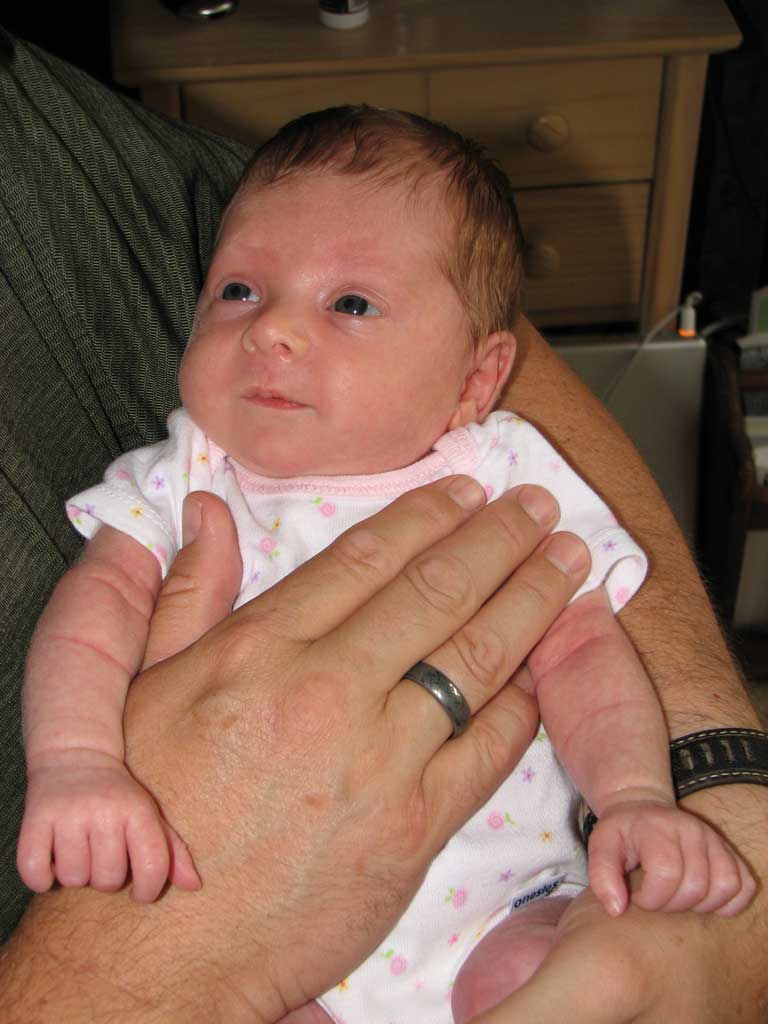 So August was over and we were moving quickly toward Fall. I wasn't sure how many additional photo shoots I would get in for my fairy project, but I did know that September was going to be a busy month. First of all, the roof on our house absolutely had to be replaced before the winter rains set in, so that project had to start in early September.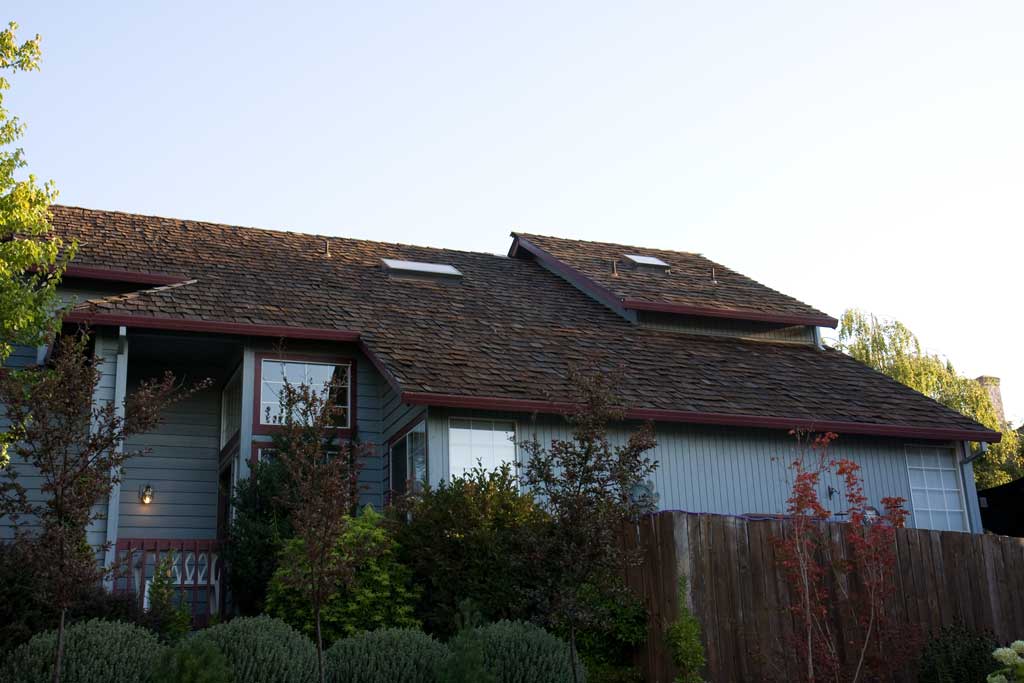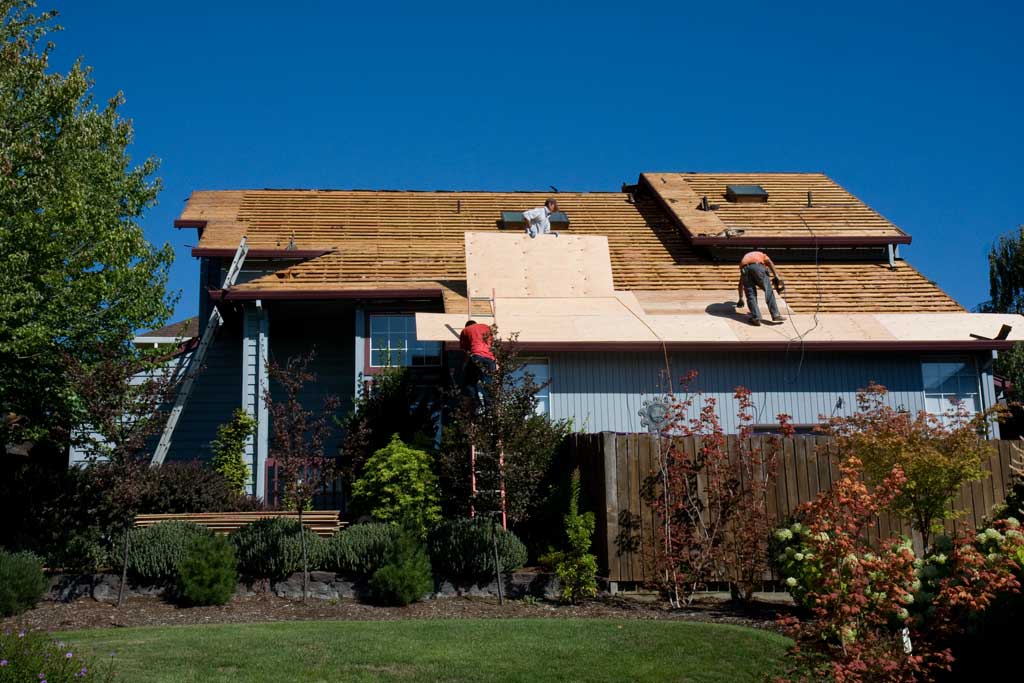 Also, our first grandson was due before the middle of the month, and he came right on time - just a day before his due date. Ryker was born on September 10th (right in the middle of the roofing project).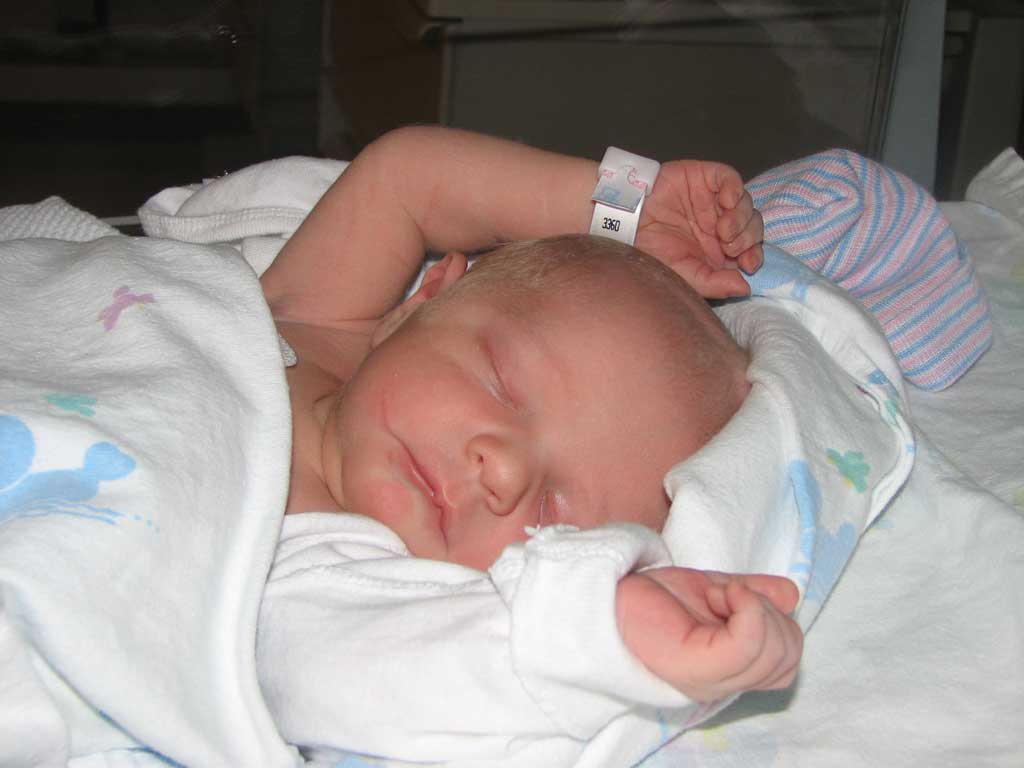 but that didn't stop us. We managed to see him the very same day--in fact, Wanda was there at the hospital the whole time my daughter was in labor. I left the roof to its own devices and got over to see my grandson when I was allowed to show up.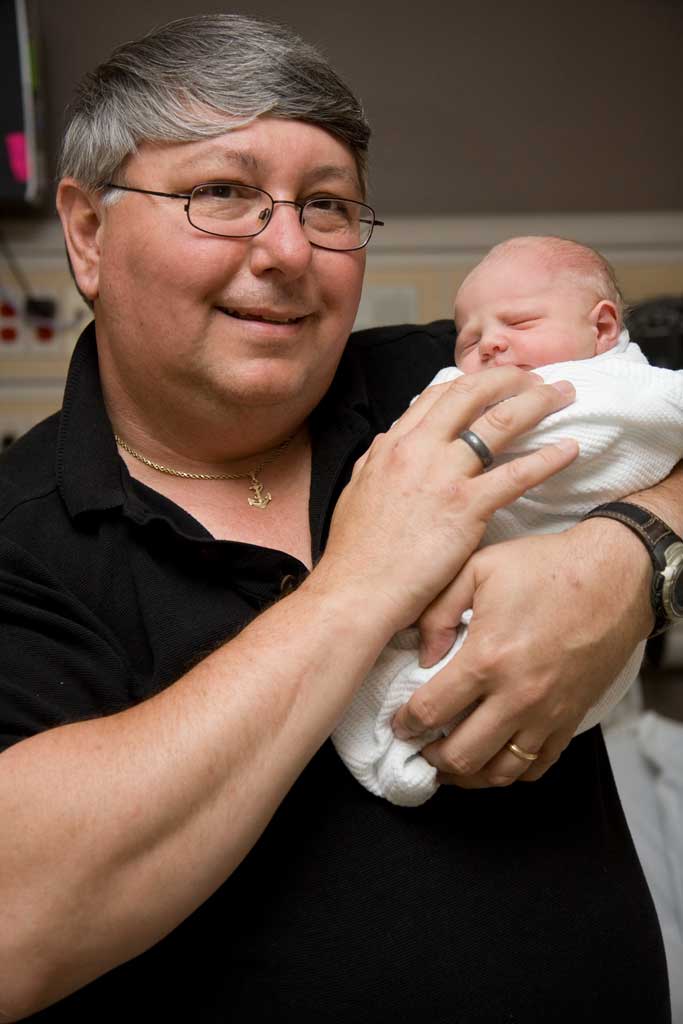 Eventually, the roof did get finished, and it looked pretty damn good.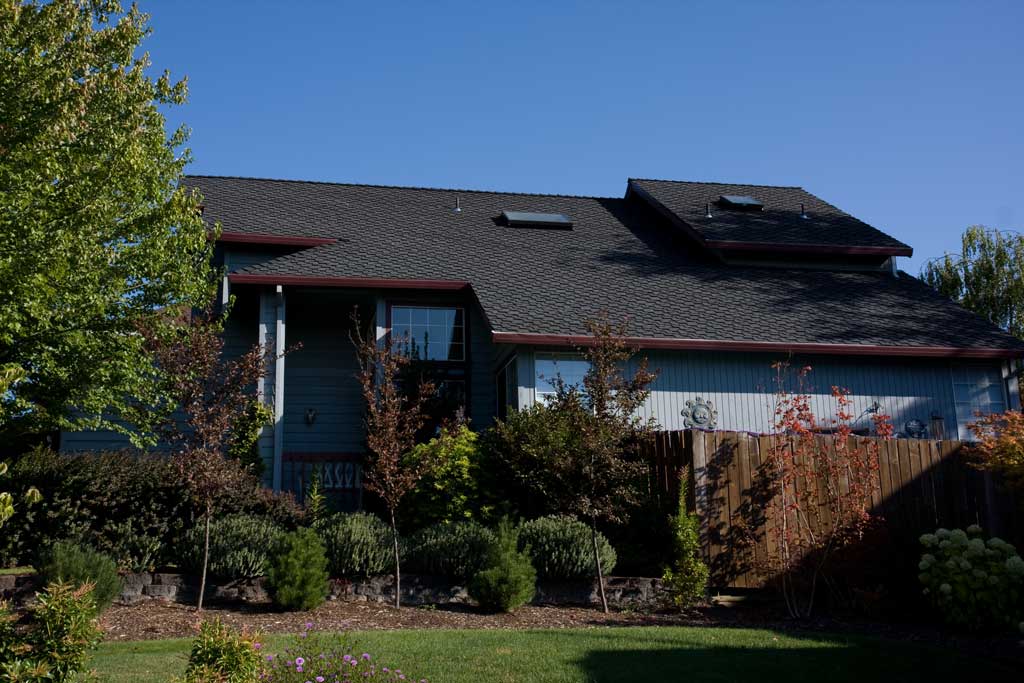 A little later that month, we managed to get to the Portland Pirate Festival, which was the only festival I managed to shoot in 2008.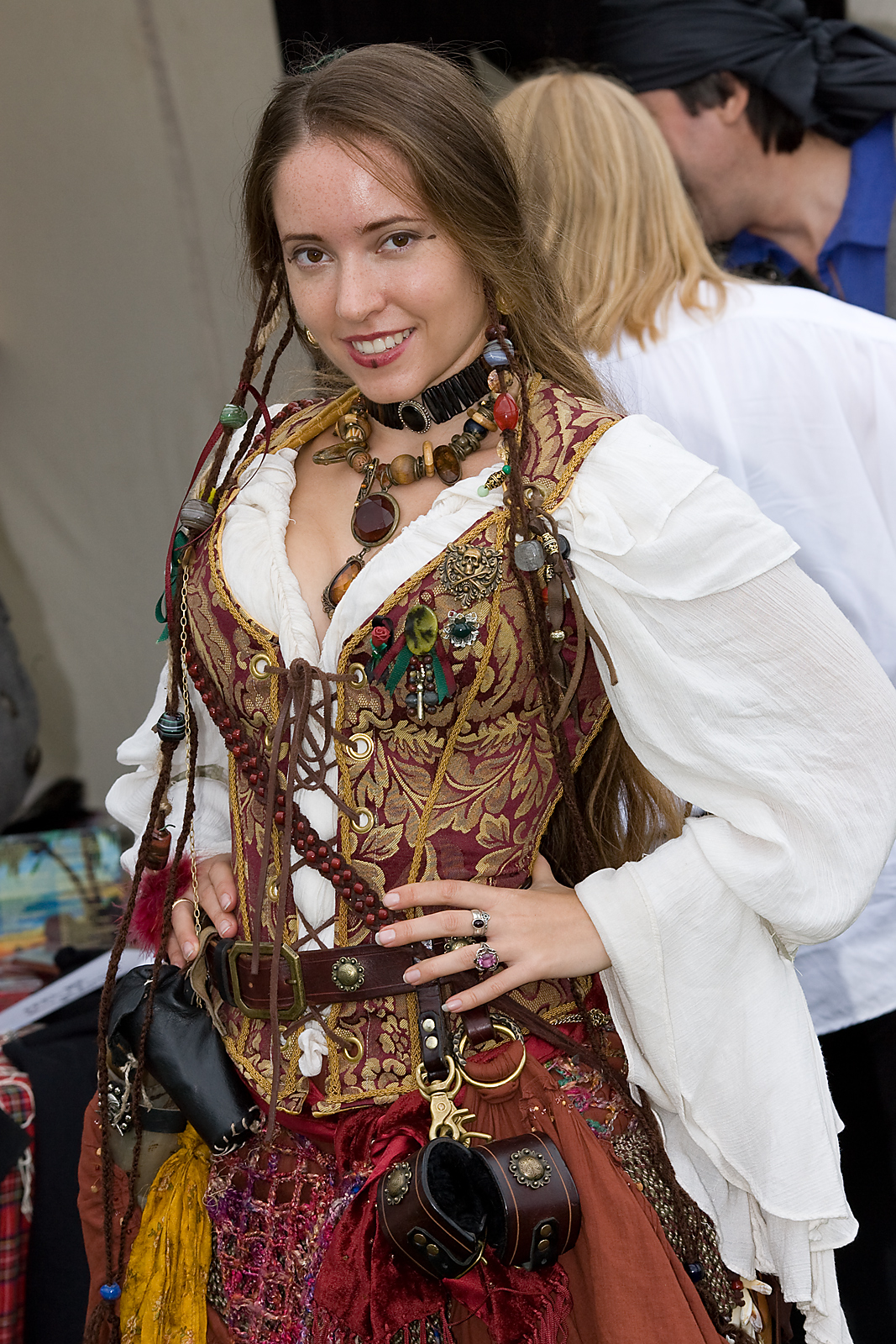 Toward the middle of the month, Krisa and I worked on the Danse Fairy, and Mark was gracious enough to let me use his property yet again, and even mowed a fairy circle for me in his field.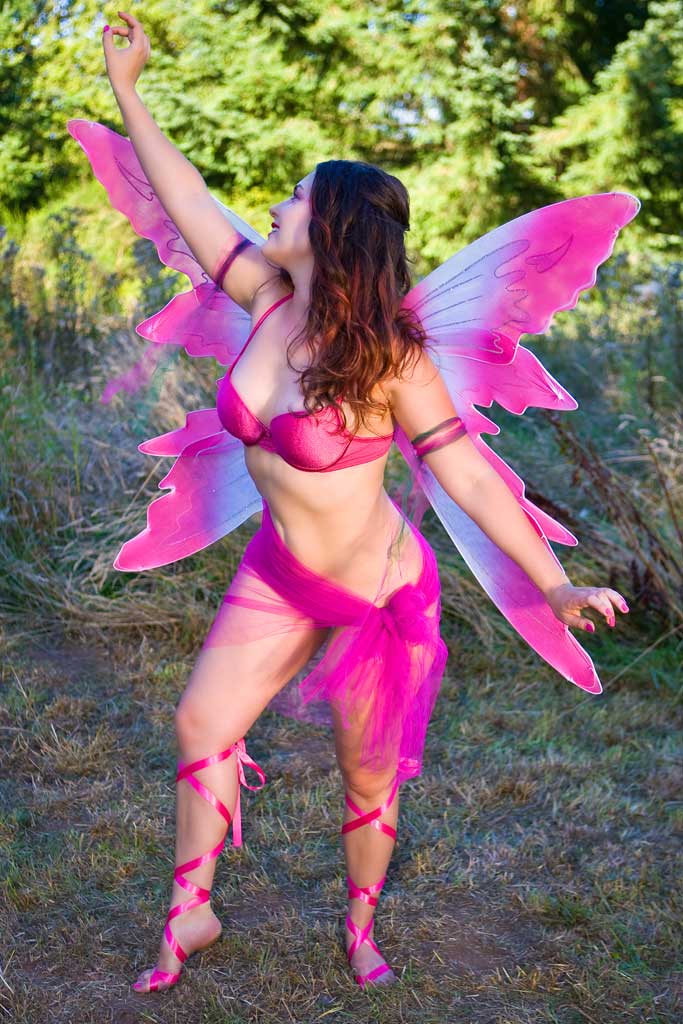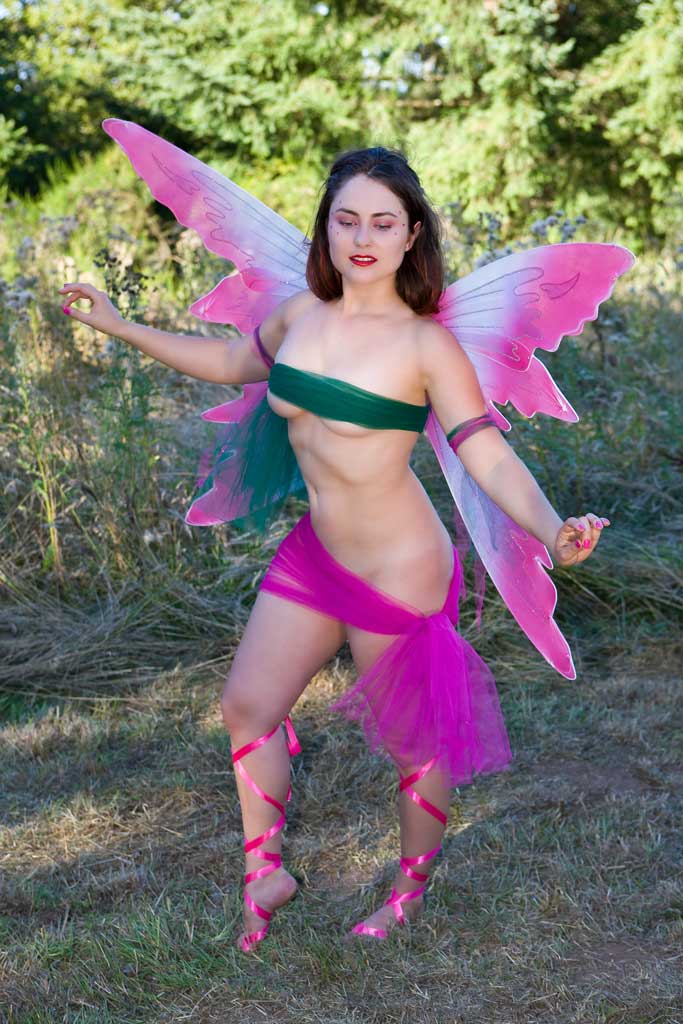 Krisa was a great model and tried just about anything I suggested. I was totally amazed when, on our return trip from the shoot, she told me that this had been her first nude shoot. In the case of Krisa's shoot, I had both a male and female assistant as it was a rather complicated set up. I don't know if that helped her be less nervous, or contributed to some jitters. But, frankly, if she was nervous, I didn't see it. In any case, we had a great shoot and Krisa was a pleased with the images as I was.
Later in the month, Jeremy and Kristin brought Jocelyn back for visit and for the first time we had all three of our grandchilren together. As you can see, Wanda was totally delighted, as was I.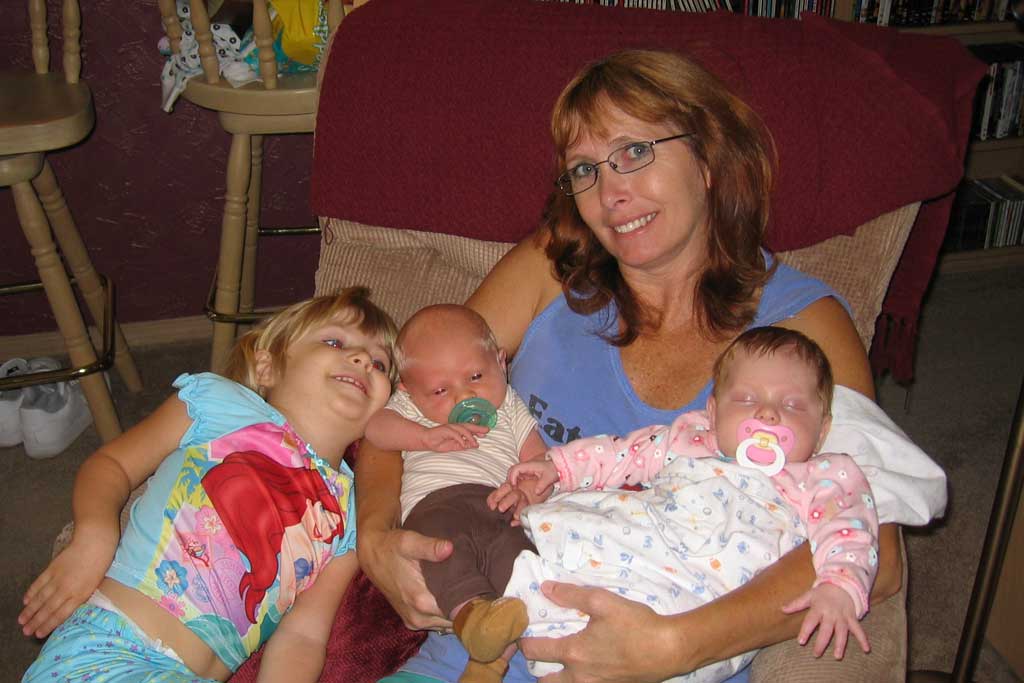 That just about wrapped it up for September except that toward the end of the month, I managed to touch base with Sierra who was quite eager to join my project and to acquire some new images for her portfolio as well. So, on the 29th we went out to the Tillamook waterfall for a glamour shoot.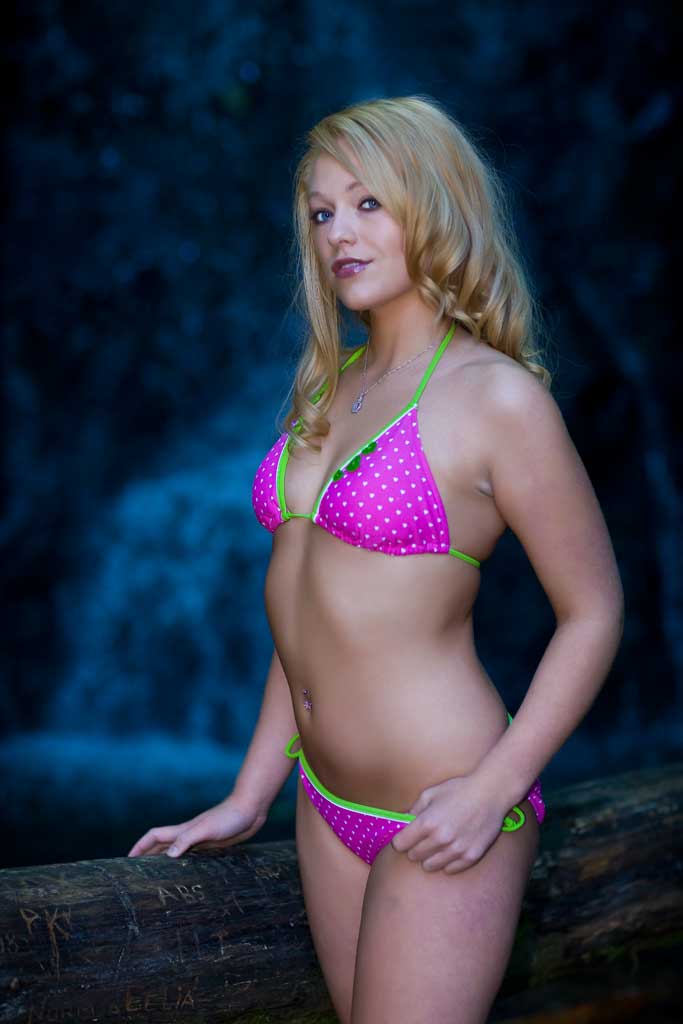 Then the next day we went to Sauvie Island to shoot the River Fairy: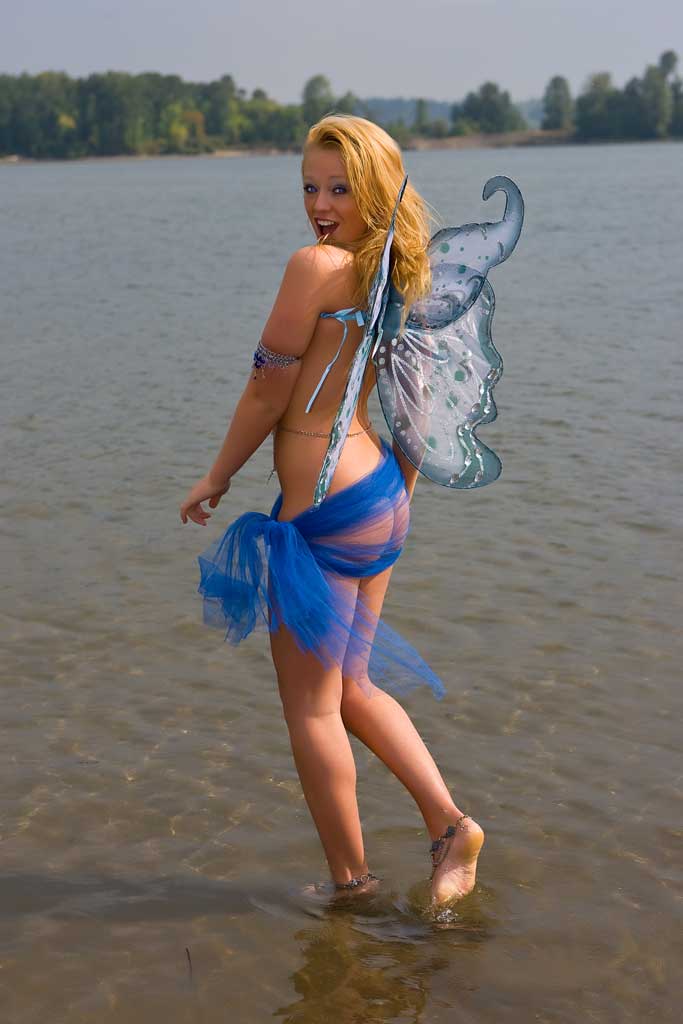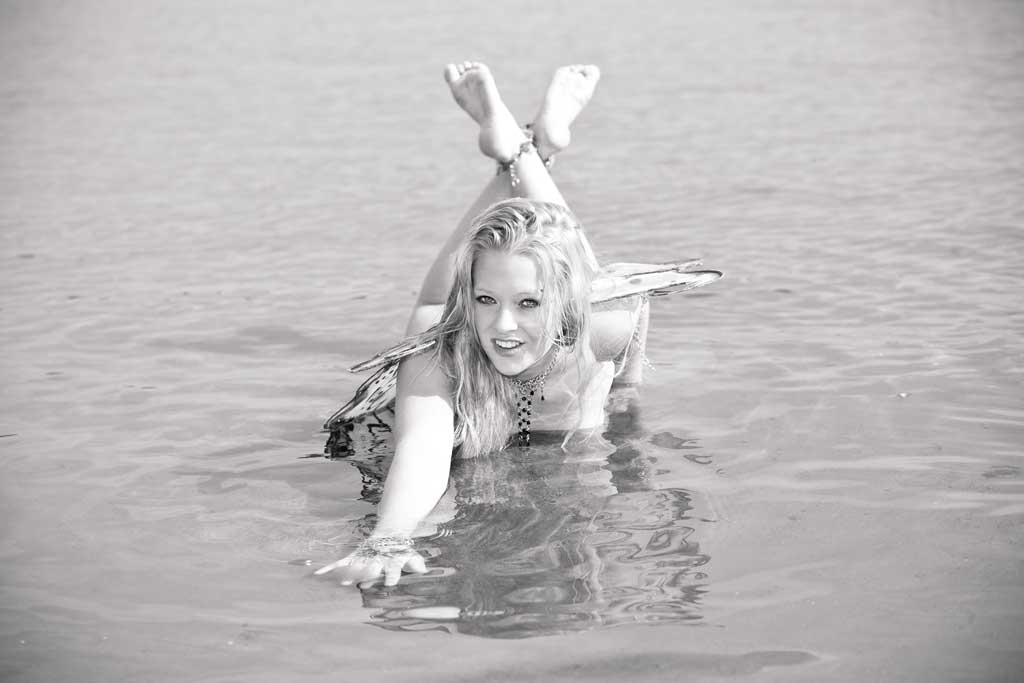 As well as a new version of the Sand Fairy (which in the photo below is unedited for the most part).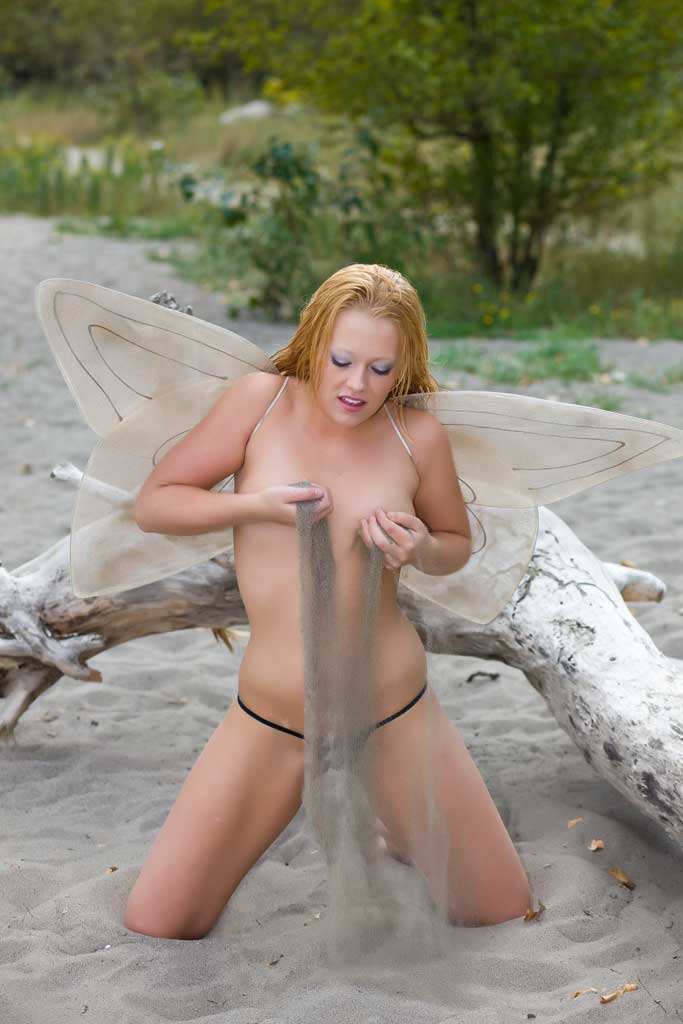 October, November and December weren't really photographically productive for me with regard to my personal projects. The weather was too bad for outdoor photography, and though I had had some hopes to do some pinup photography with a couple of the models I had worked with earlier in the year, there simply wasn't the time or opportunity to take advantage of it. Wanda and I spent most of our time with our new grandkids, and in fact, at the end of October, we took a little trip down to California to spend some time with Jocelyn. Before we left, though, we took time to visit the pumpkin patch: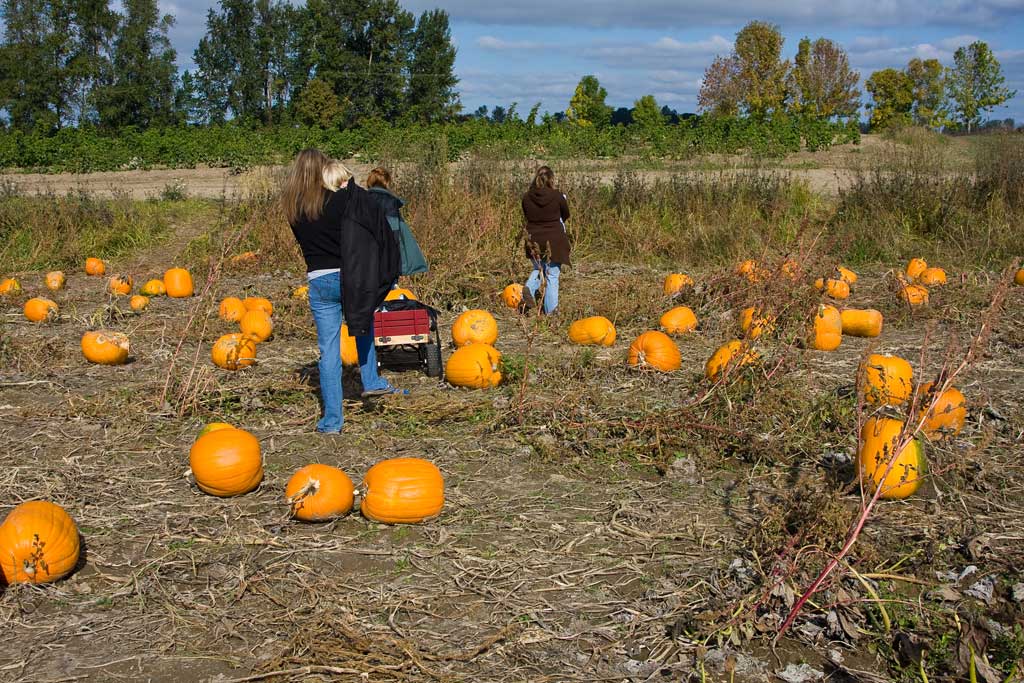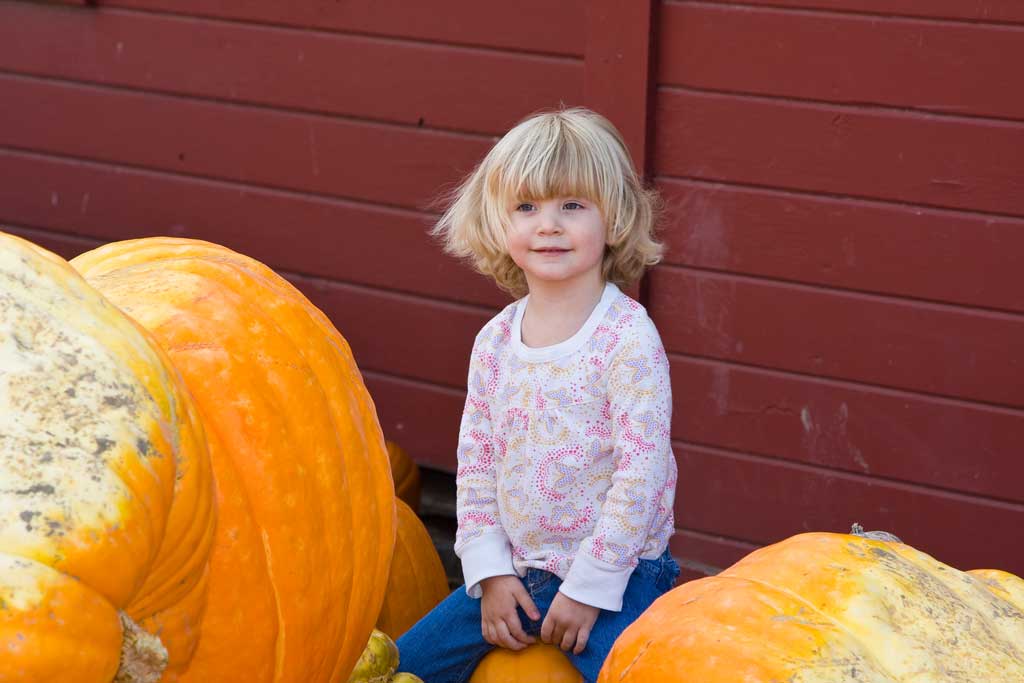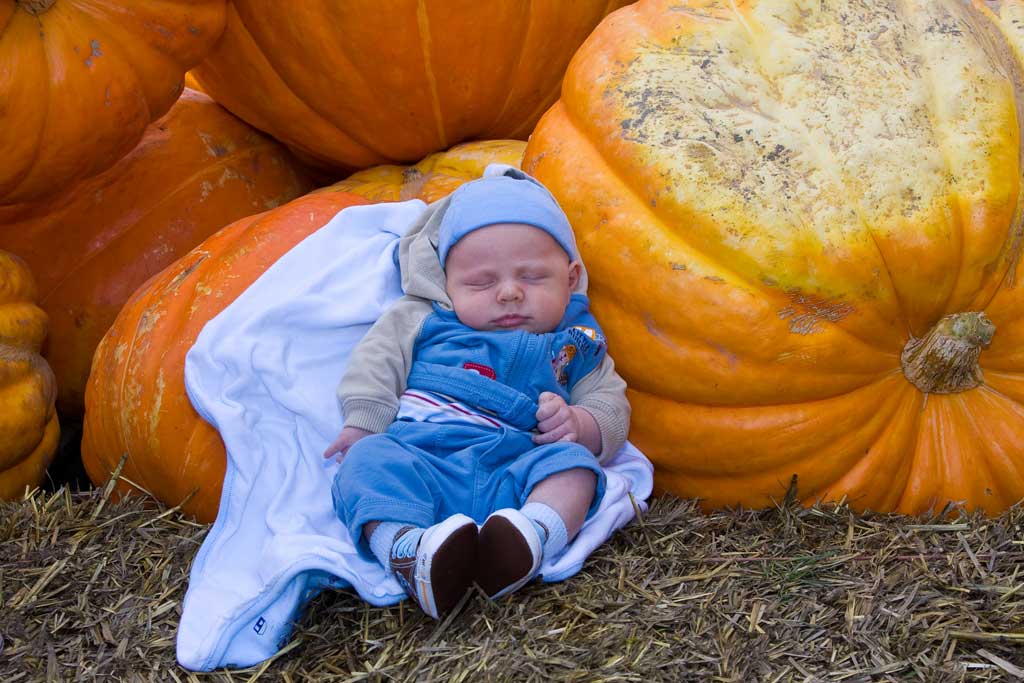 And to take some baby pictures: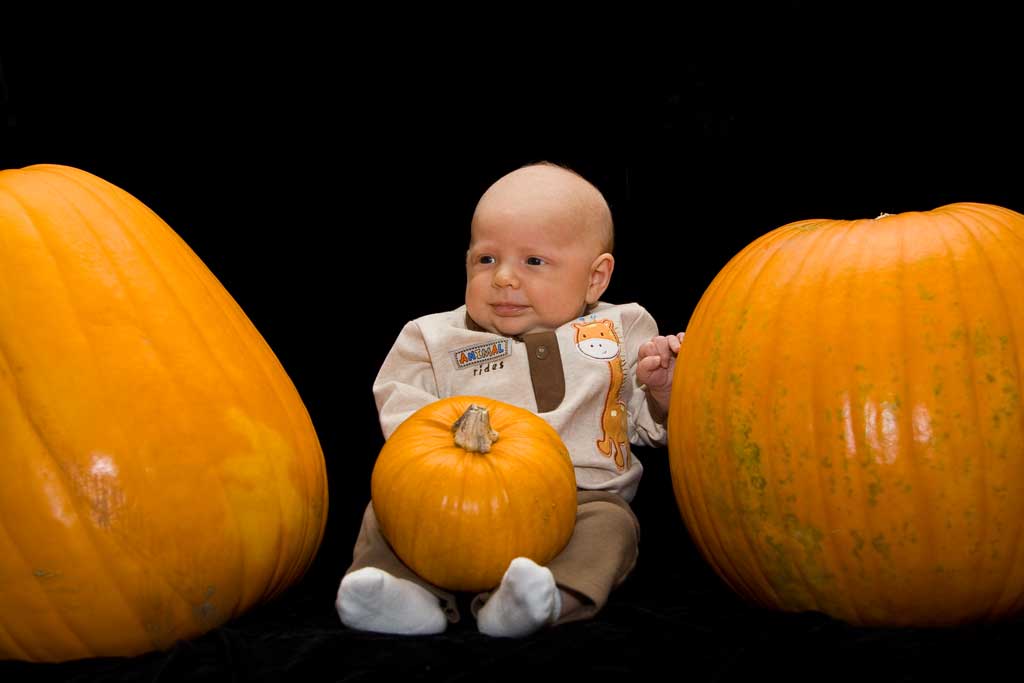 To carve some pumpkins: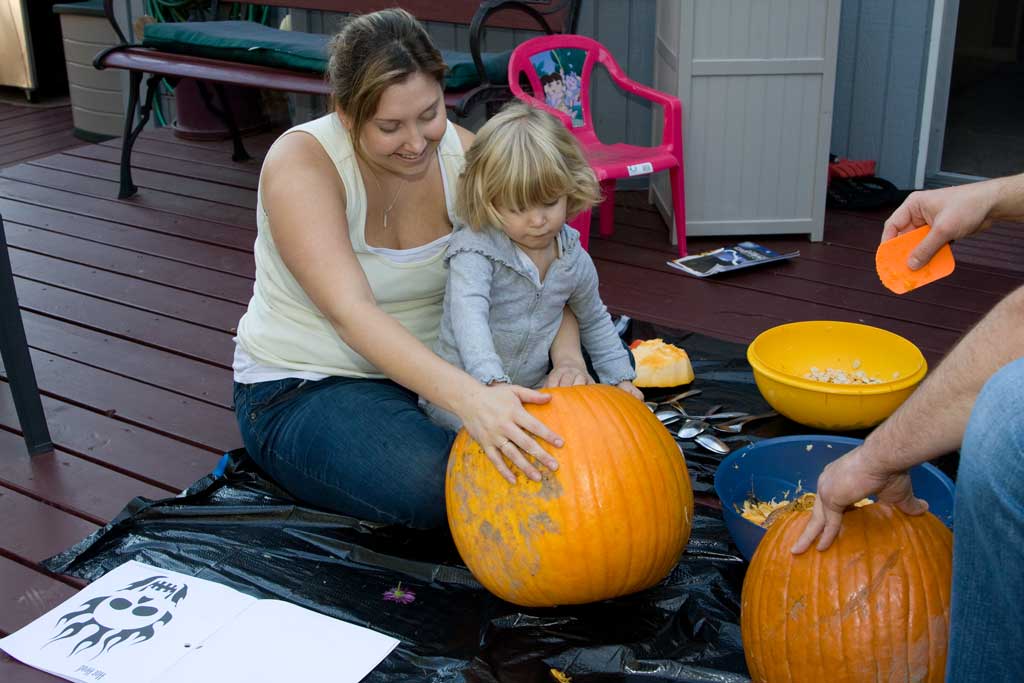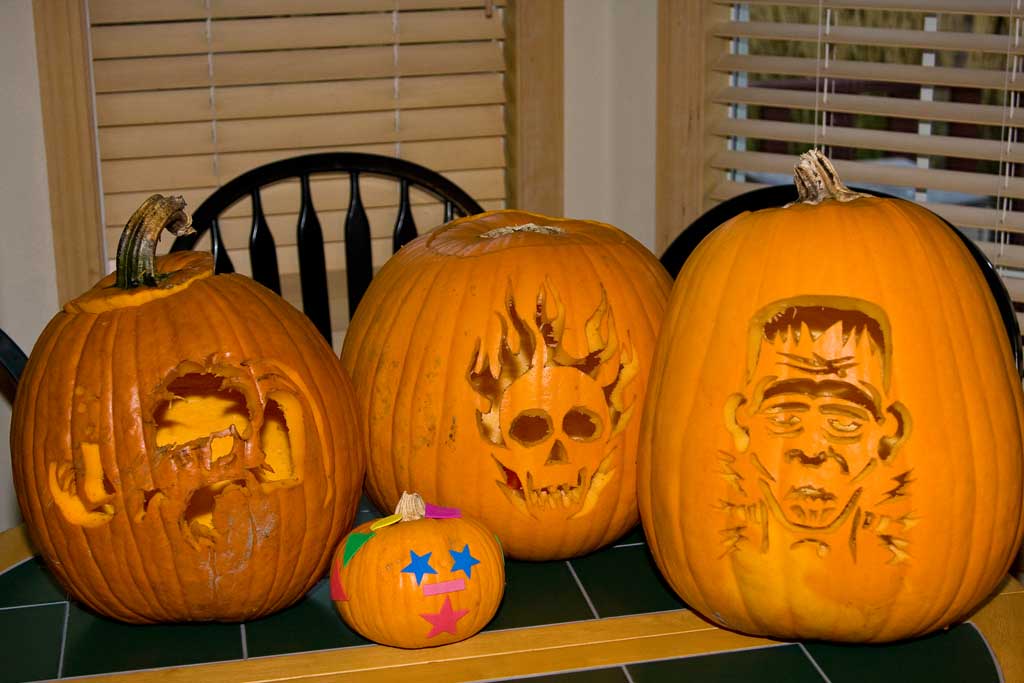 And to go to the Fall Festival at the community college near our house: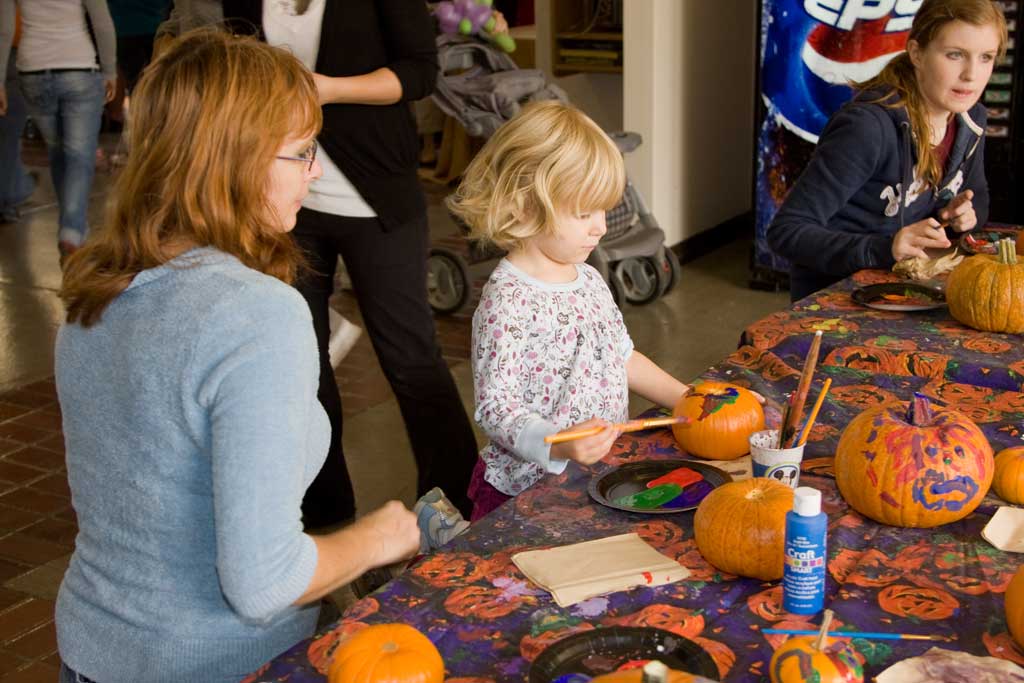 When we got to California, we spent most of our time with little Jocelyn:
And we carved some pumpkins with her too: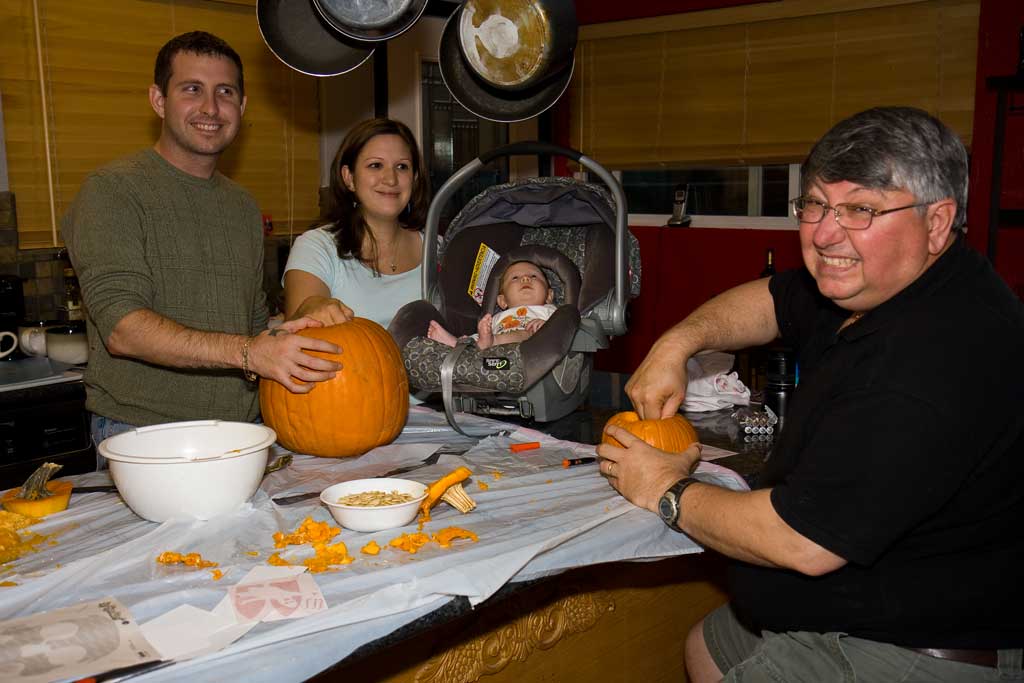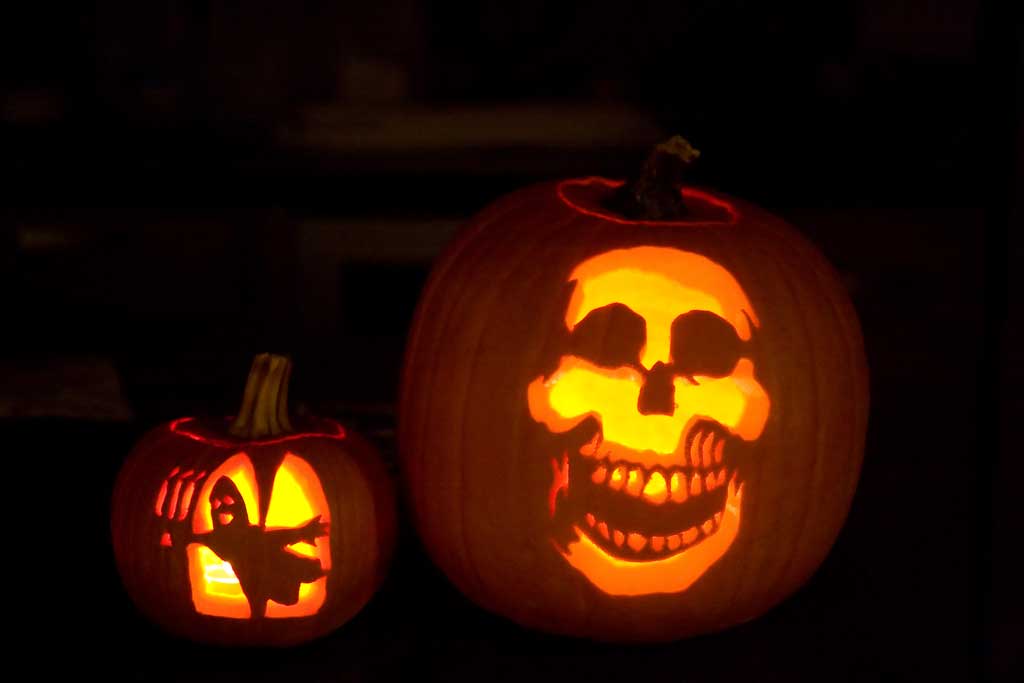 And made Grandmama a birthday cake: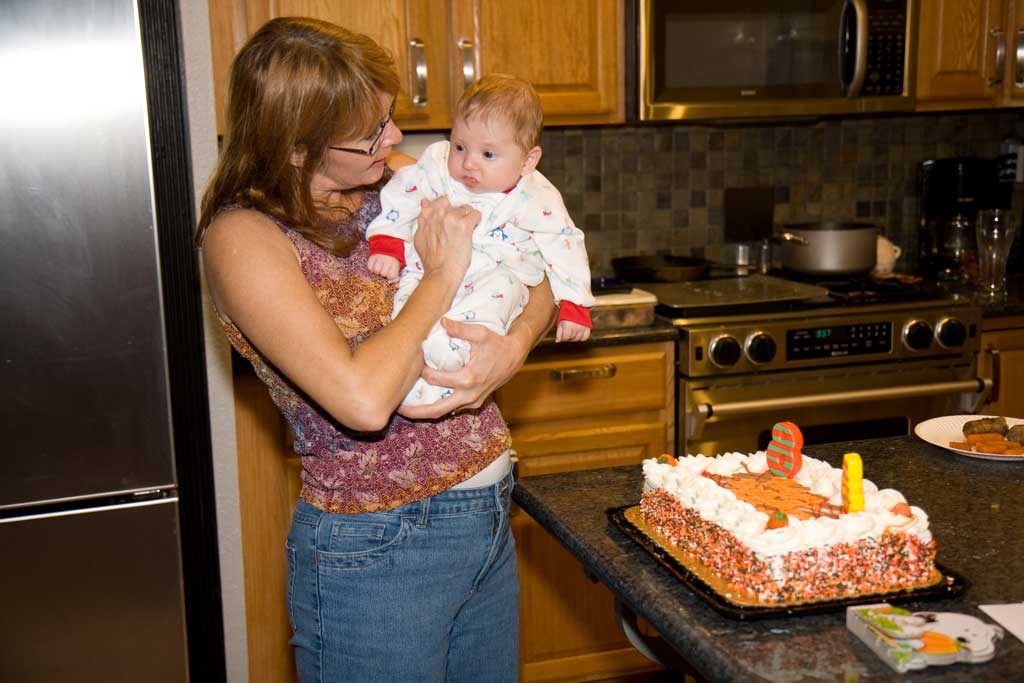 Took a trip to the Academy of Sciences;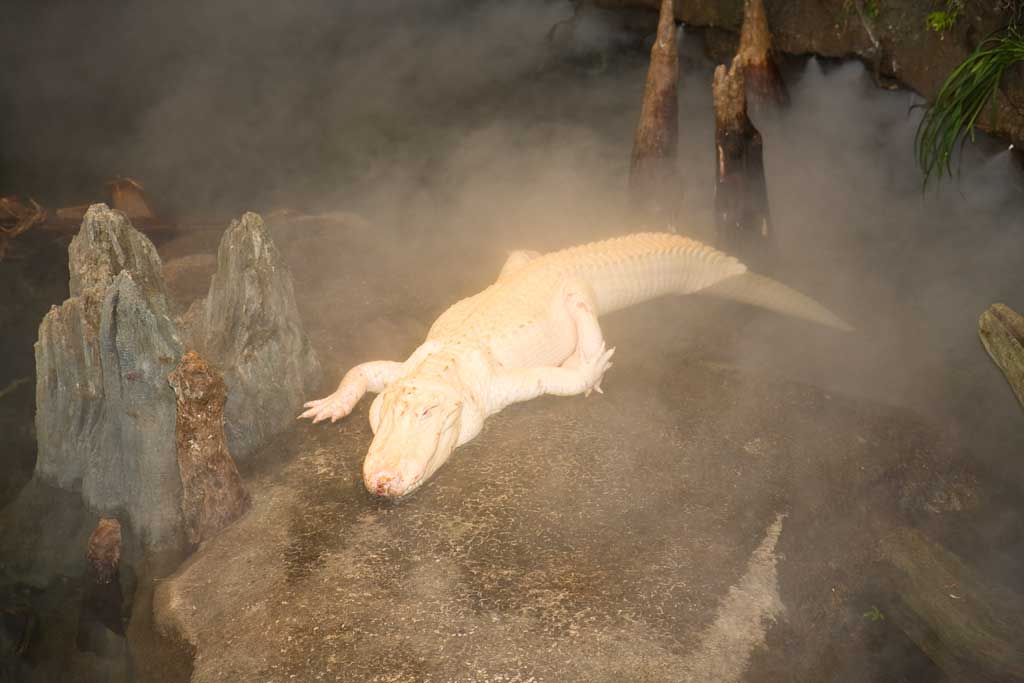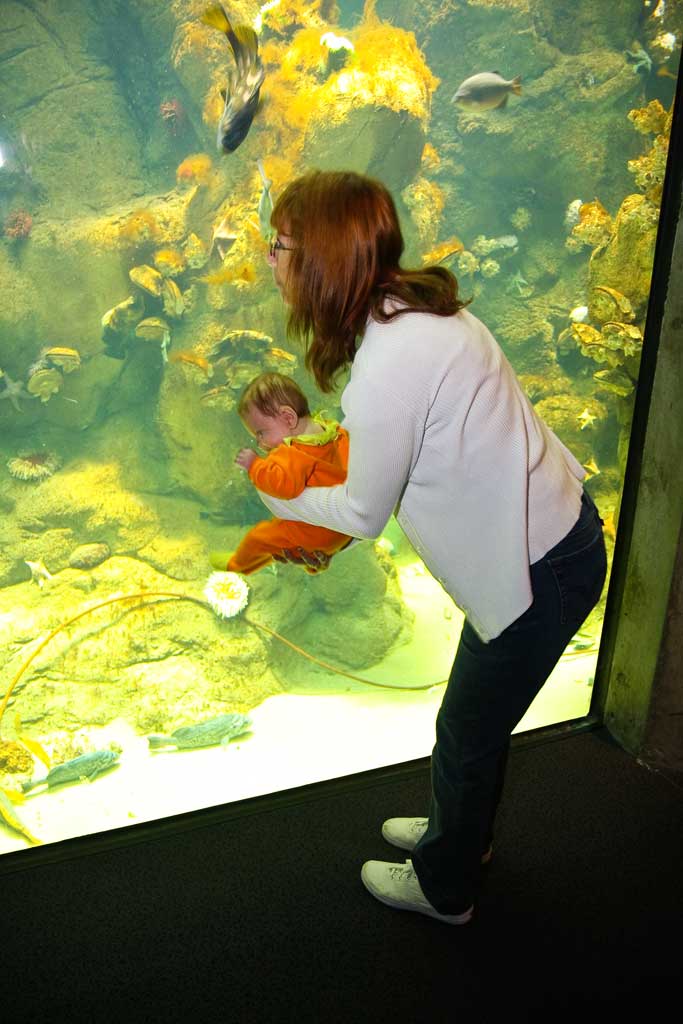 On Halloween we handed out candy and watched for ghosts: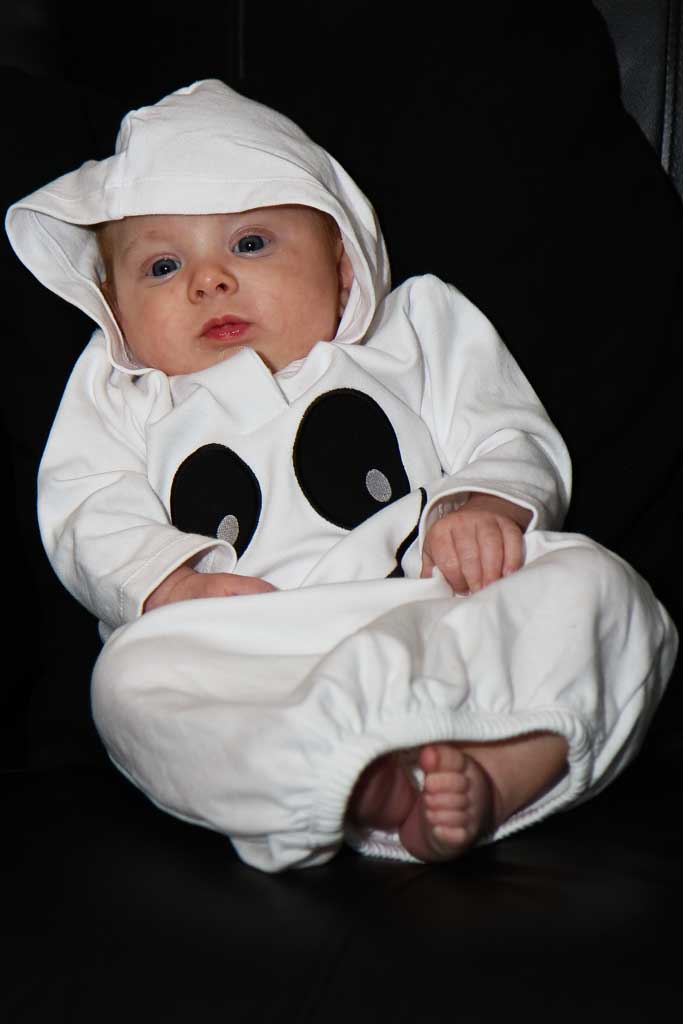 We had to head home at the beginning of November, and it was sure hard to say goodbye to little Jocelyen: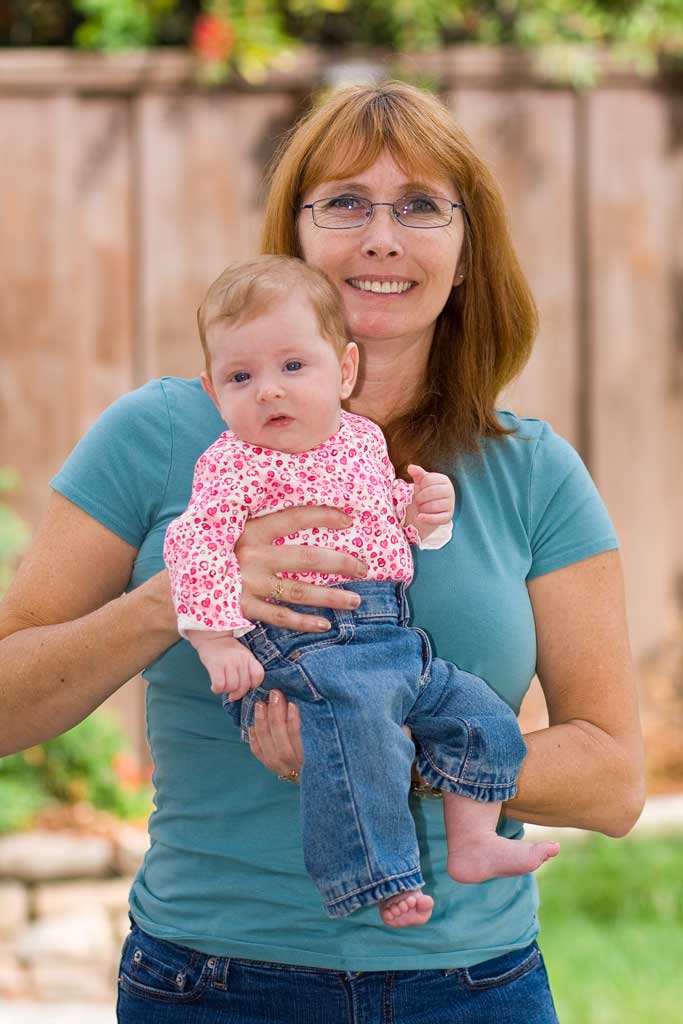 Once we got home, though, we got busy again. We had to bake: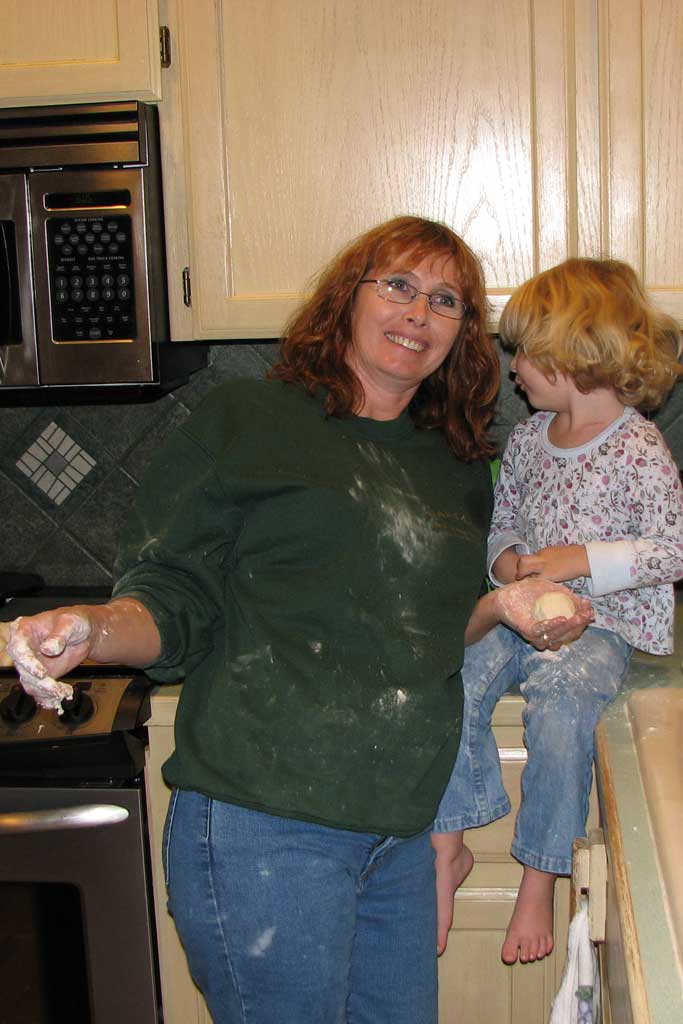 Play games: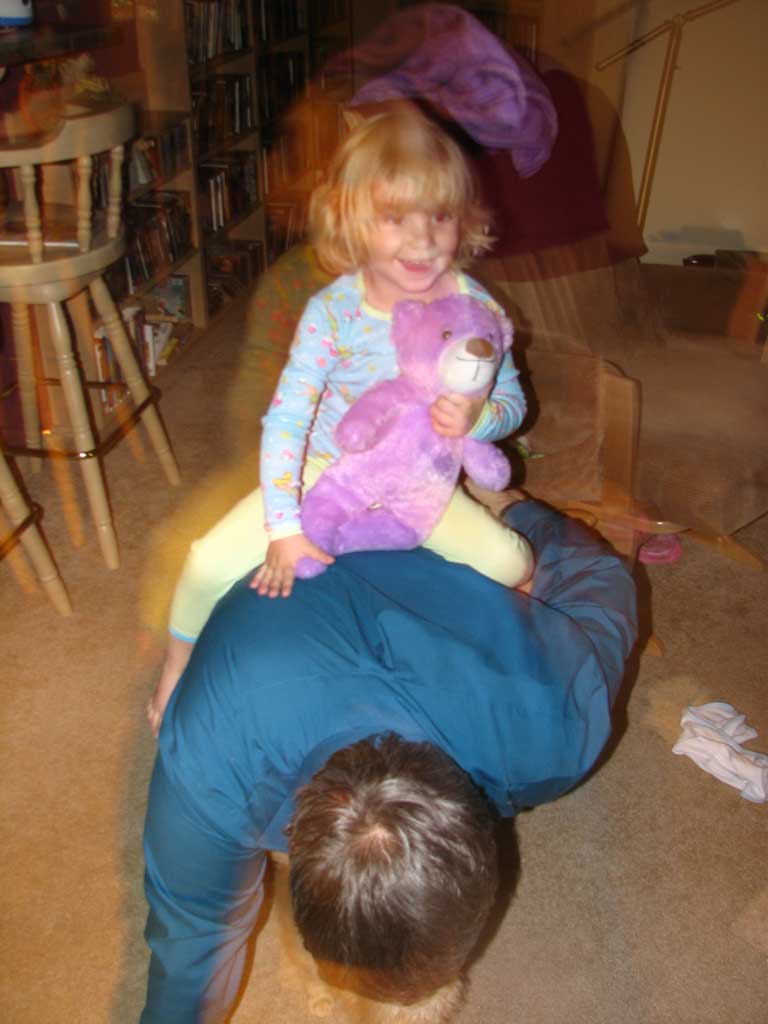 Watch basketball: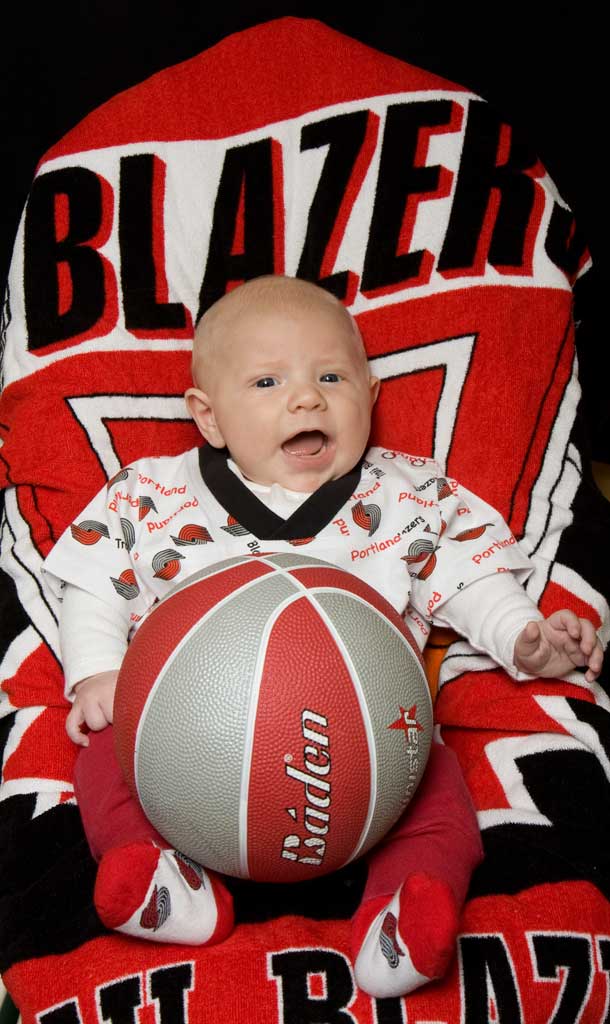 And cook Thanksgiving dinner: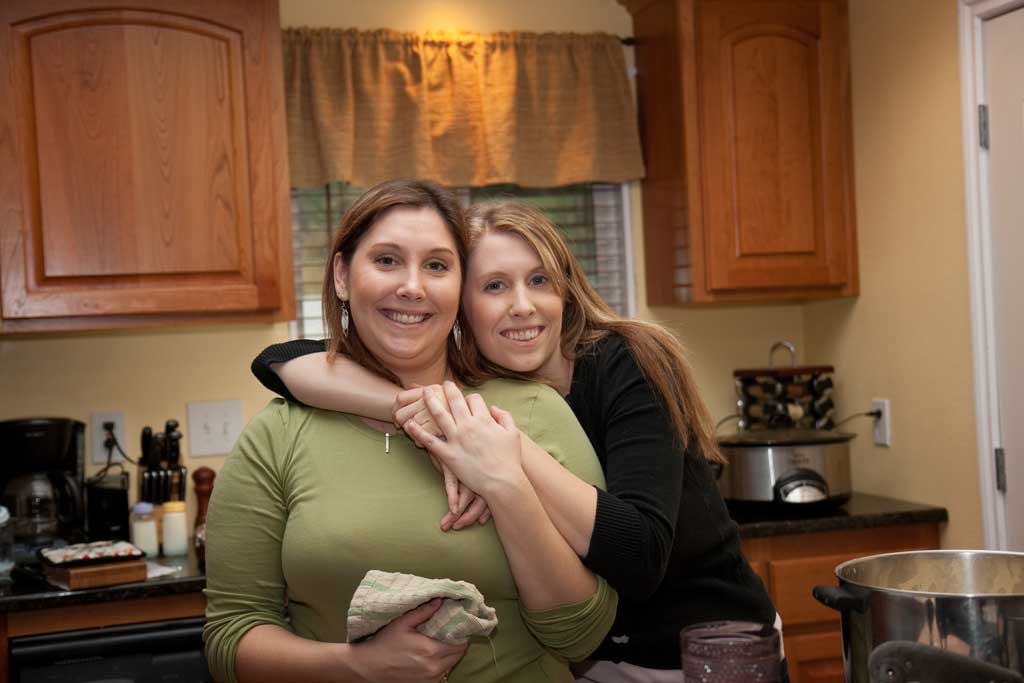 In the meantime, in sunny California, Jocelyn was taking mommy to the park: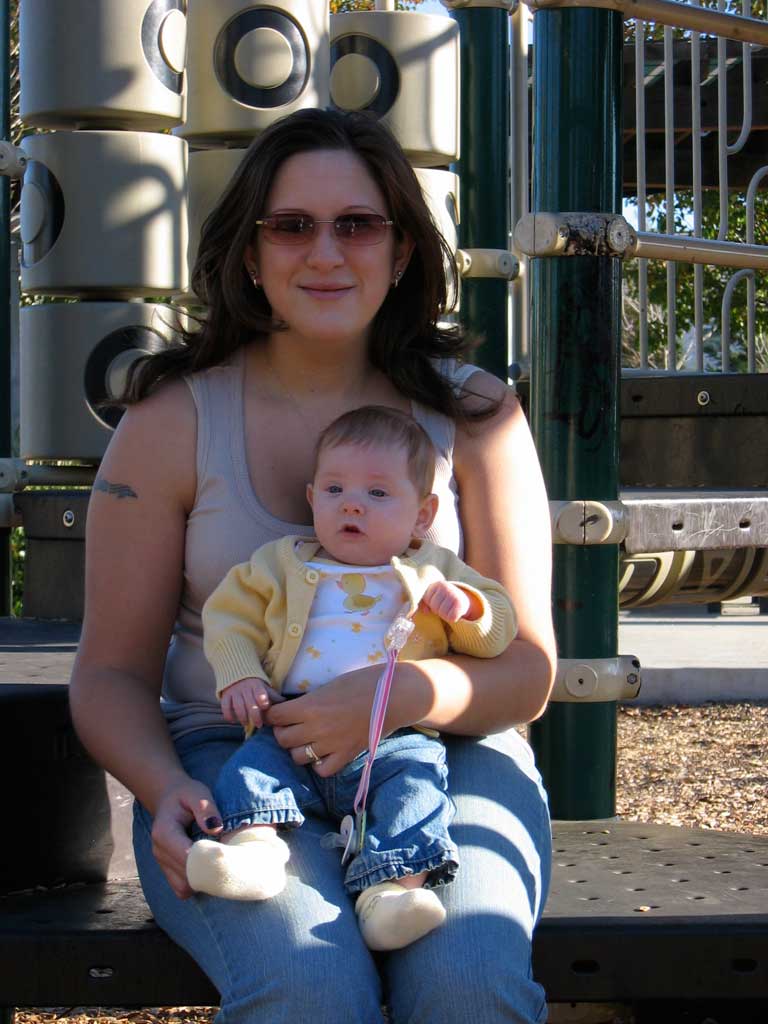 After Thanksgiving, we put up the Christmas tree and hung our lights: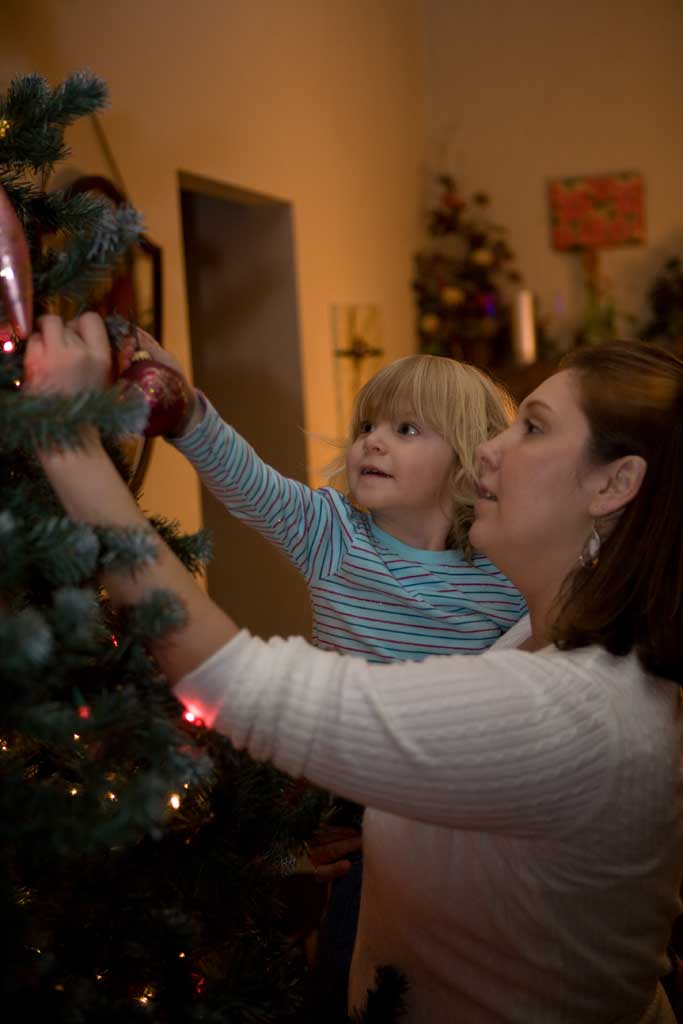 When December arrived, so did the snow. Someone just had to have a snowman: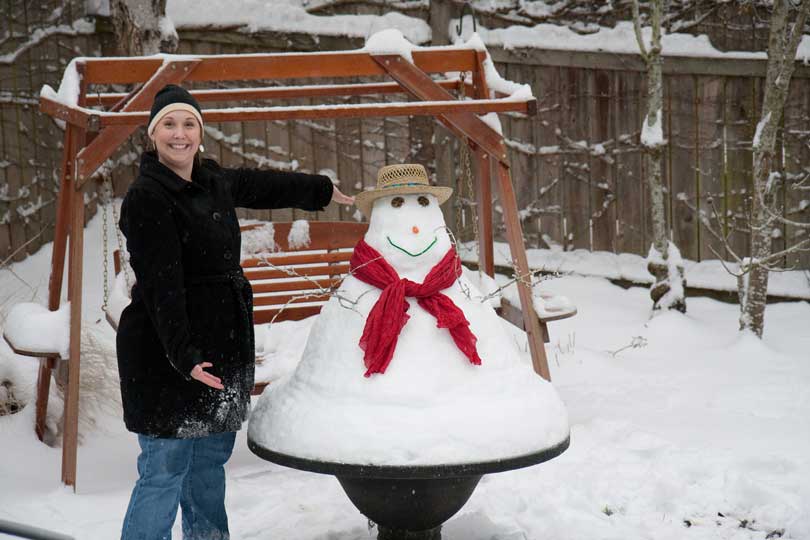 And the snow just kept coming: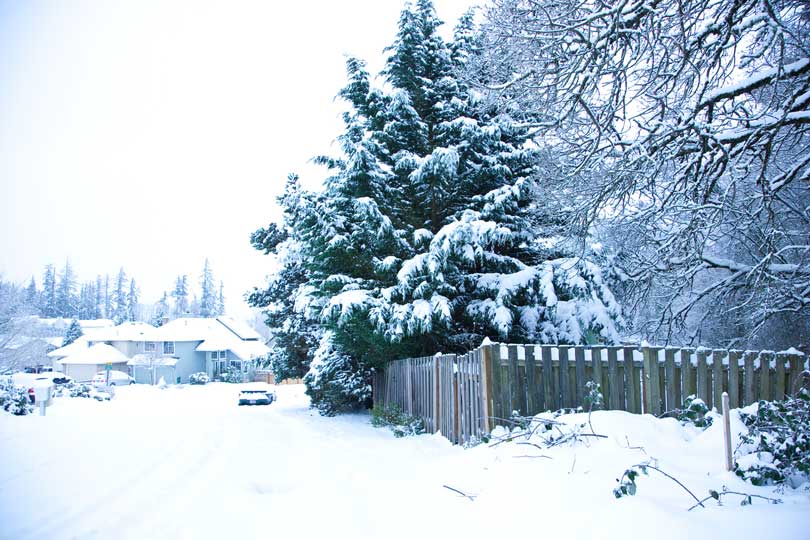 Jocelyn made it to Oregon okay, as did her parents, and Grandmama had cookies all baked and ready for her: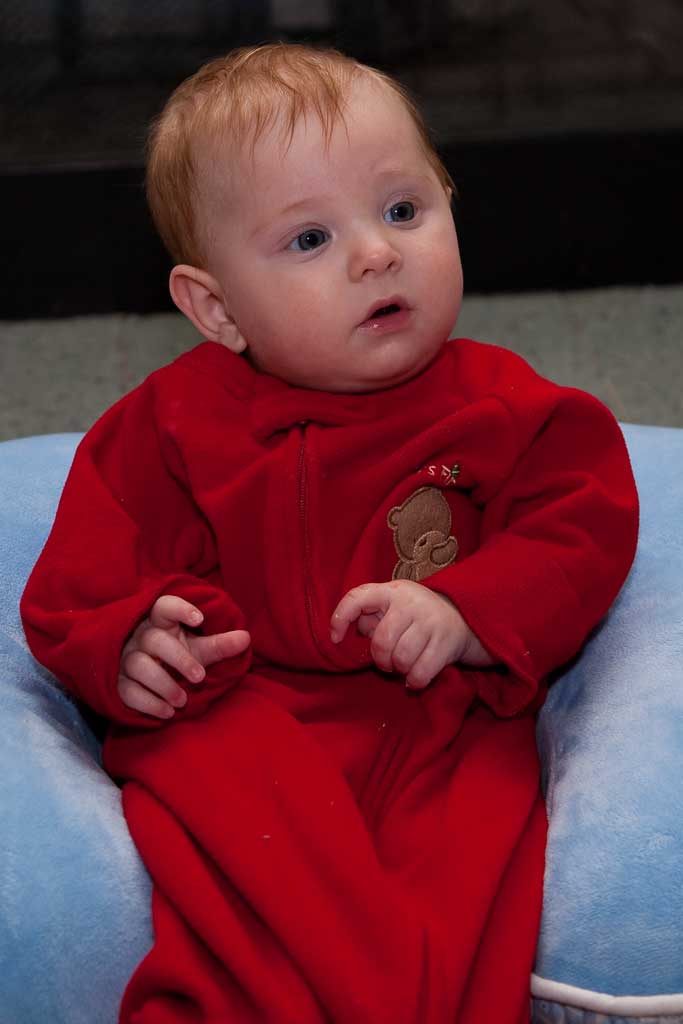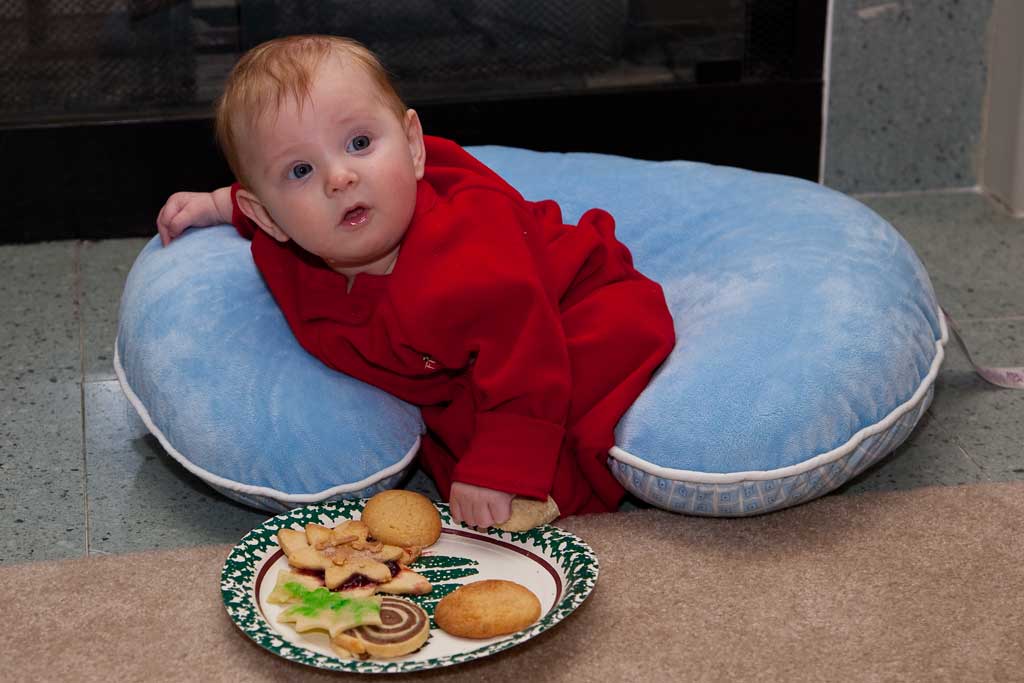 And she was all ready for Christmas: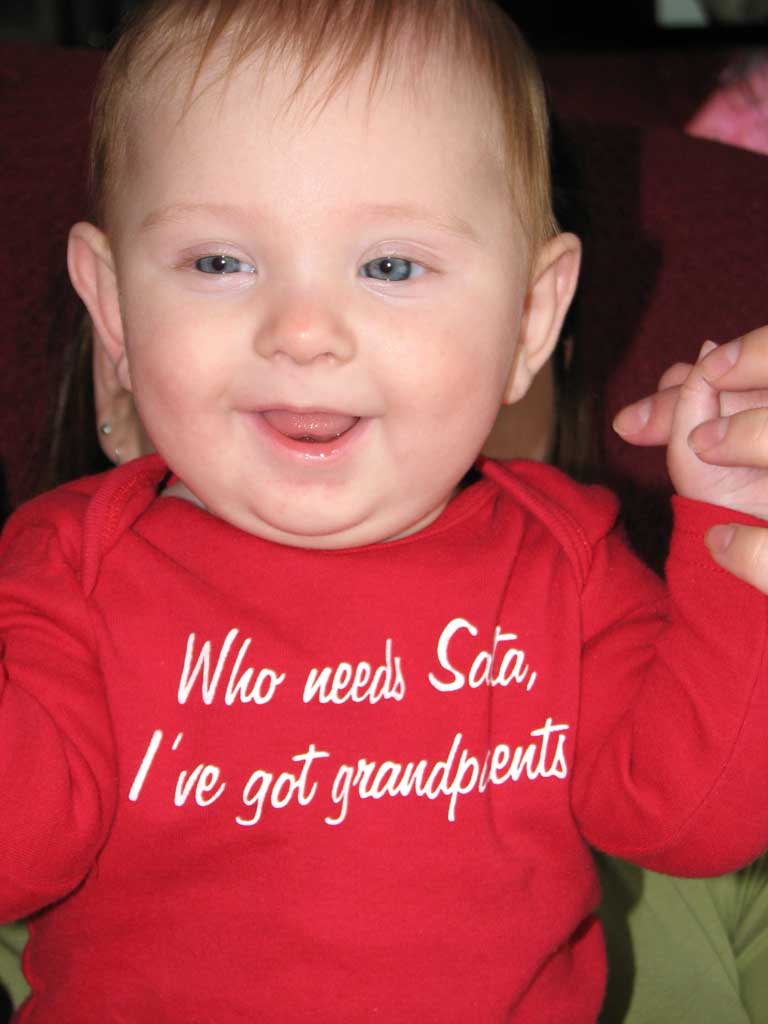 As was Makayla and the rest of the family: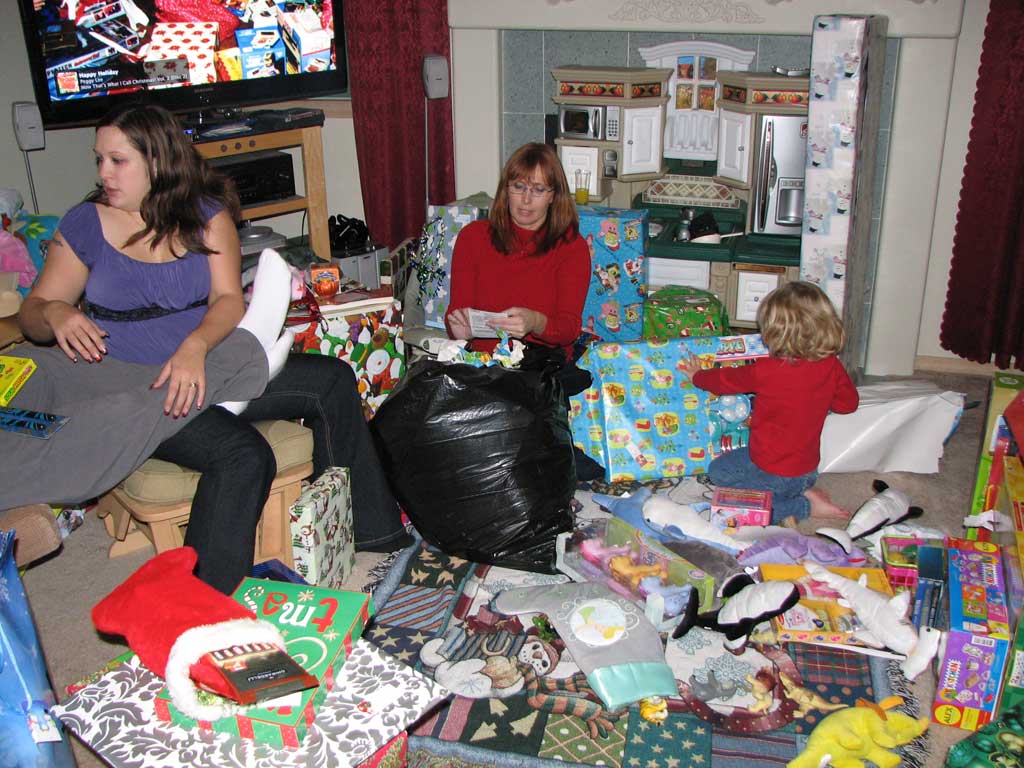 And Grandmama and Papa were just happy to cuddle the babies: