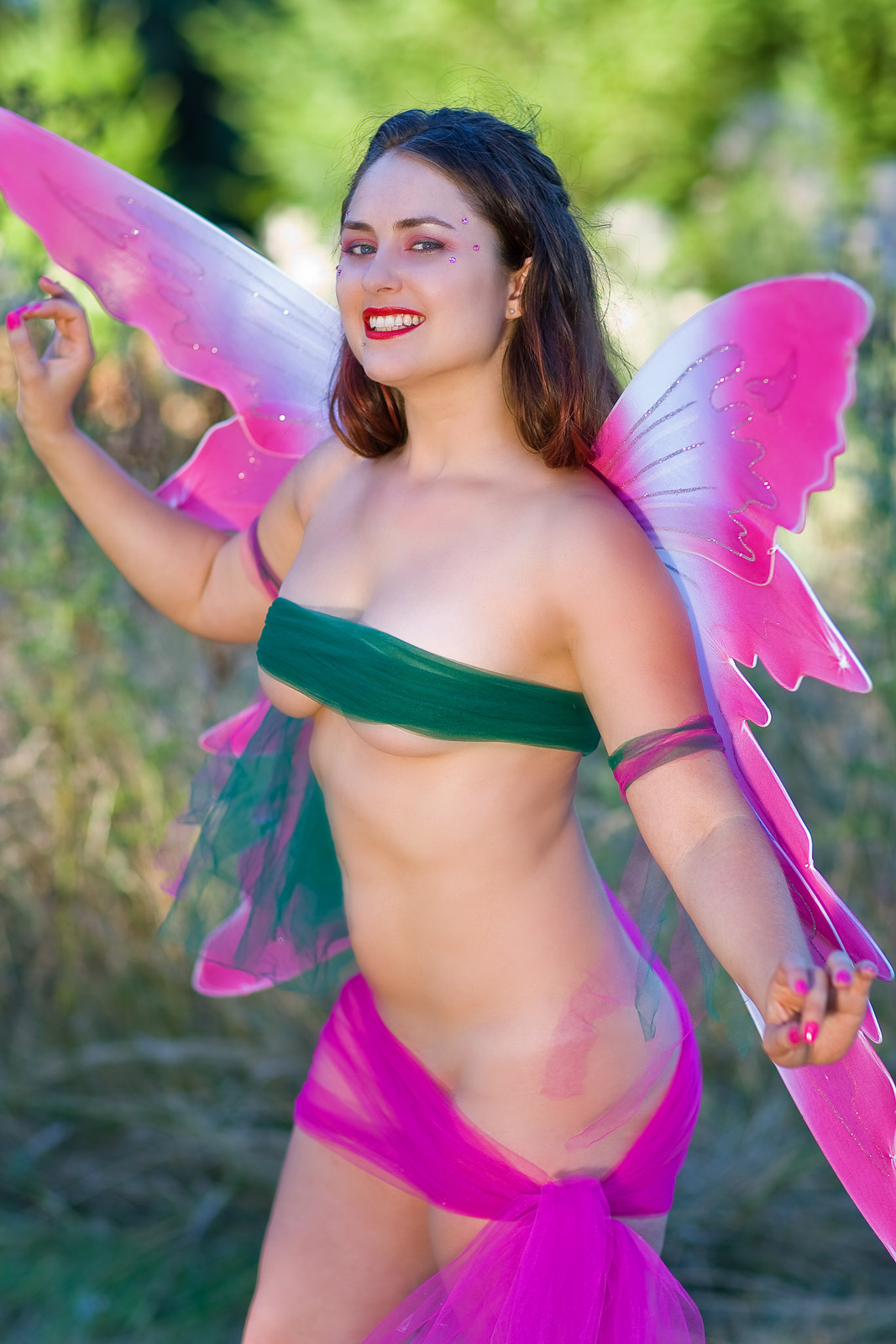 I had the distinct pleasure of shooting with K this past weekend. We had met several times planning this shoot, but it got delayed twice. First by her trip overseas, and then by a business trip of my own. But we finally pulled it altogether this weekend and completed the shoot.
K was a natural in front of the lens, and was a willing trooper throughout the shoot. She danced barefoot in a mown circle of thick grass and scotch thistle with a smile on her face and with commendable grace. She also climbed onto a makeshift platform designed to raise her into the air without complaint and still managed to balance carefully on the two planks while striking a graceful pose.
I was quite surprised to learn on the drive back to her apartment that this particular shoot was actually her first nude or semi-nude shoot. Given her composure and willingness to comply with my directions, I would never have believed it until she told me so.
I do hope to be able to shoot with her again in the near future, especially when I begin my pin-up project anew this fall. I think she would make a lovely pin-up model in the 1940's & 1950's pin-up style.
I have another shoot with a different model on Saturday, and I do hope the next model works out as well as K did in her shoot. On that note, here's another image to share: