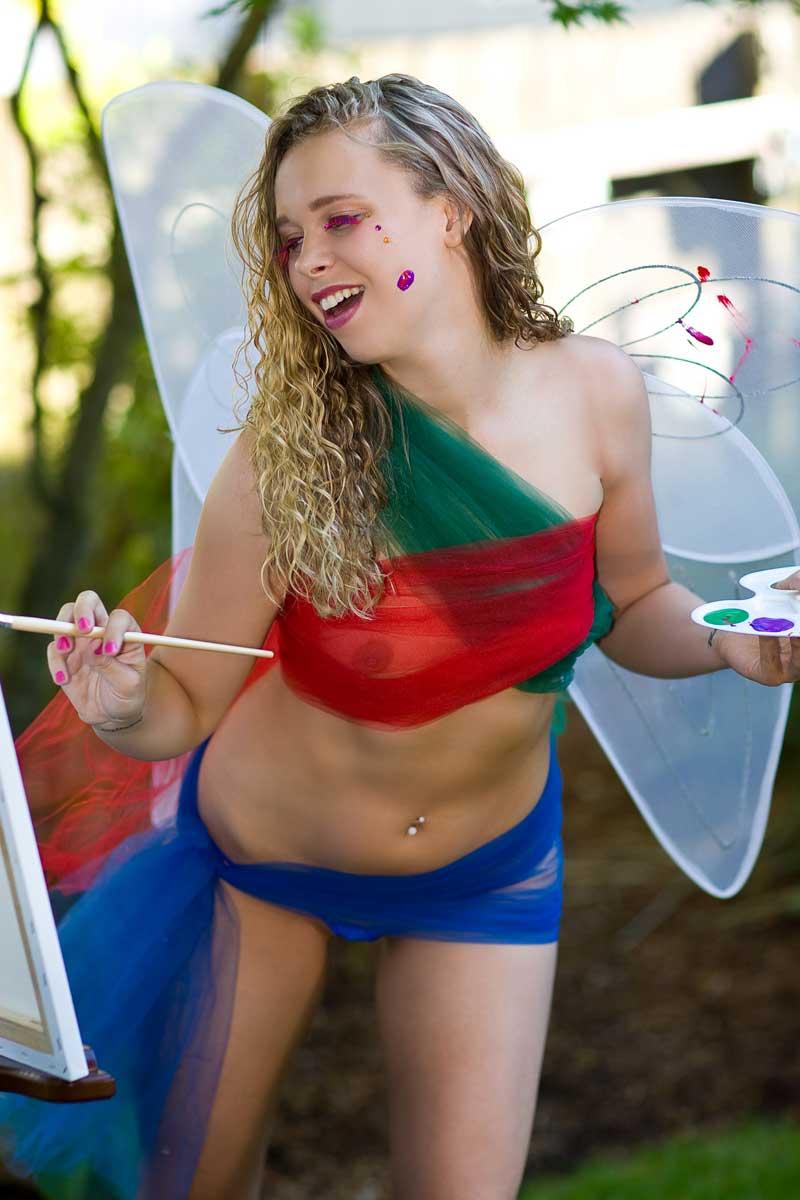 The Fae project is continuing, although at a slower pace. I was supposed to meet with the next model yesterday, but had to cancel at the last minute due to a family emergency (all is under control, so no worries there). The next shoot should be quite fun as the model is both lovely and enthusiastic and the Dance Fairy is the concept we're planning to shoot.
I have two other models who have expressed interest in the project, but neither one have been available for setting up the final logistics, so I'm unsure with those images will be shot, but I'm hoping to get at least 3-6 more concepts shot before the end of summer, including a reshoot of the Spring Fairy.
The image to the left is from my Art Fairy shoot. I have quite a few more images to process from that series, but I'm quite pleased with the ones that I've processed so far. I've made several prints from that shoot for my portfolio and they work quite well as part of the series.
I think for the future images, I'll cast and interview for a specific concept, meet with the model at least twice before the shoot, and have a more detailed script and at least one assistant for the shoot. That will go a long way toward making the shoots more productive and easier to post process the images.