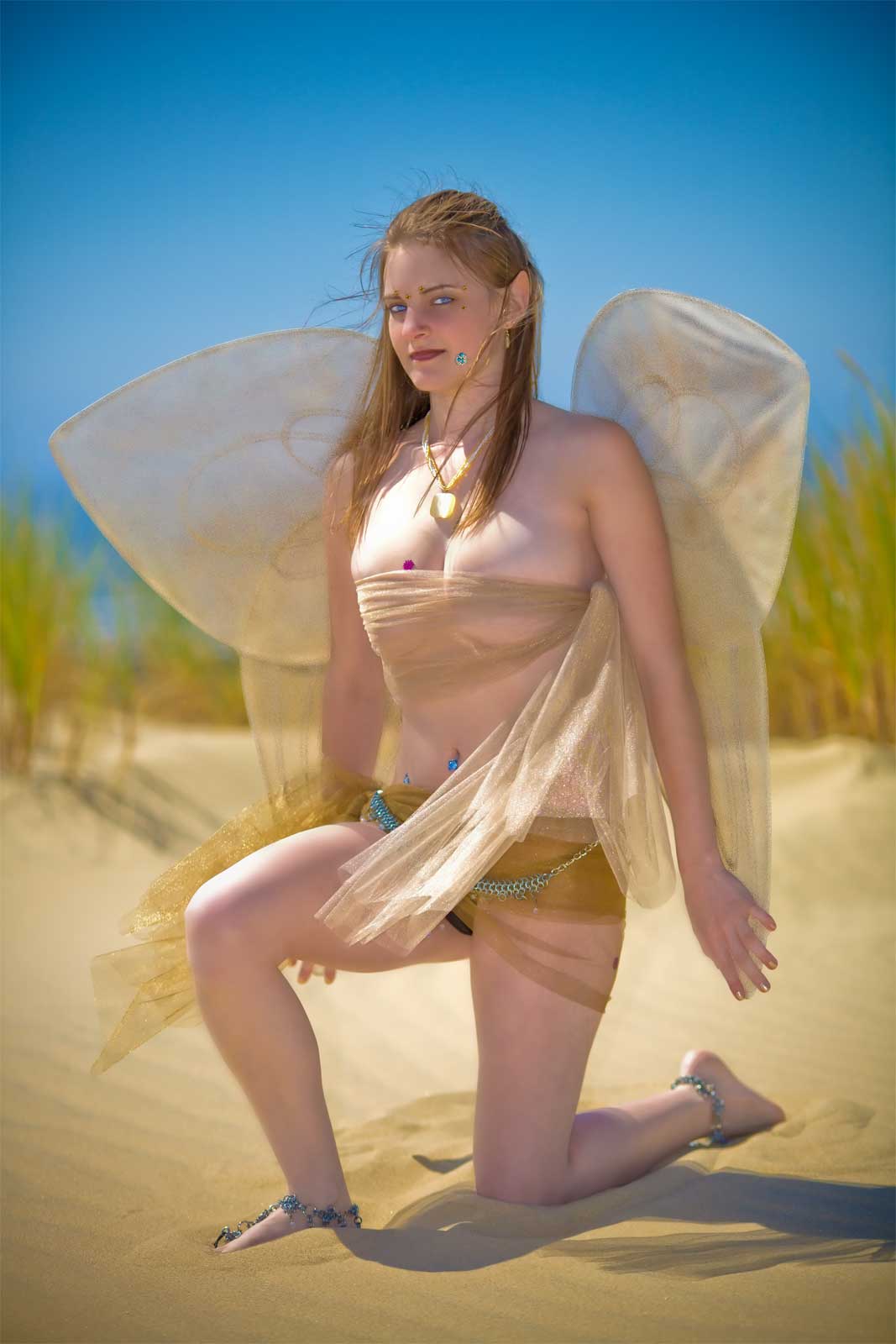 I've needed to take some time today to rest my knee and recuperate from 5 straight days of
shooting. I also get to spend the evening keeping my granddaughter and so I had to move a project interview to accommodate that as well. I'll have to say the model was very nice about it. I try very hard not to reschedules shoots or interviews unless I absolutely have to do so, and this was simply a day that it was required.
I had a great shoot on Thursday with Adonna. We went out the the Oregon Coast Dunes Overlook in Florence. Her mom acted as my assistant and we managed to shoot for about and hour despite the 30 mph winds and the subsequently blowing and abrasive sands. Adonna was a very game model, despite the cold wind and the harsh environment. We tried every pose I asked her to shoot, and although I didn't get as many shots in the session as I normally do, I think I got more than enough to choose a great Sand Fairy shot (and create and gallery of excellent images). I'll also be managing Adonna on OneModelPlace and I hope I will be able to help her establish herself and a model in Southern Oregon.
On Friday I got to work with one of the best models on Model Mayhem (well, that's at least my opinion). Wolfpup modeled for my Water Fairy. We had a great time shooting in the shallow waters of Spruce Run Creek and she was absolutely accommodating and easy to work with throughout the shoot. She contributed her own ideas to the shoot and moved easily from pose to pose to pose.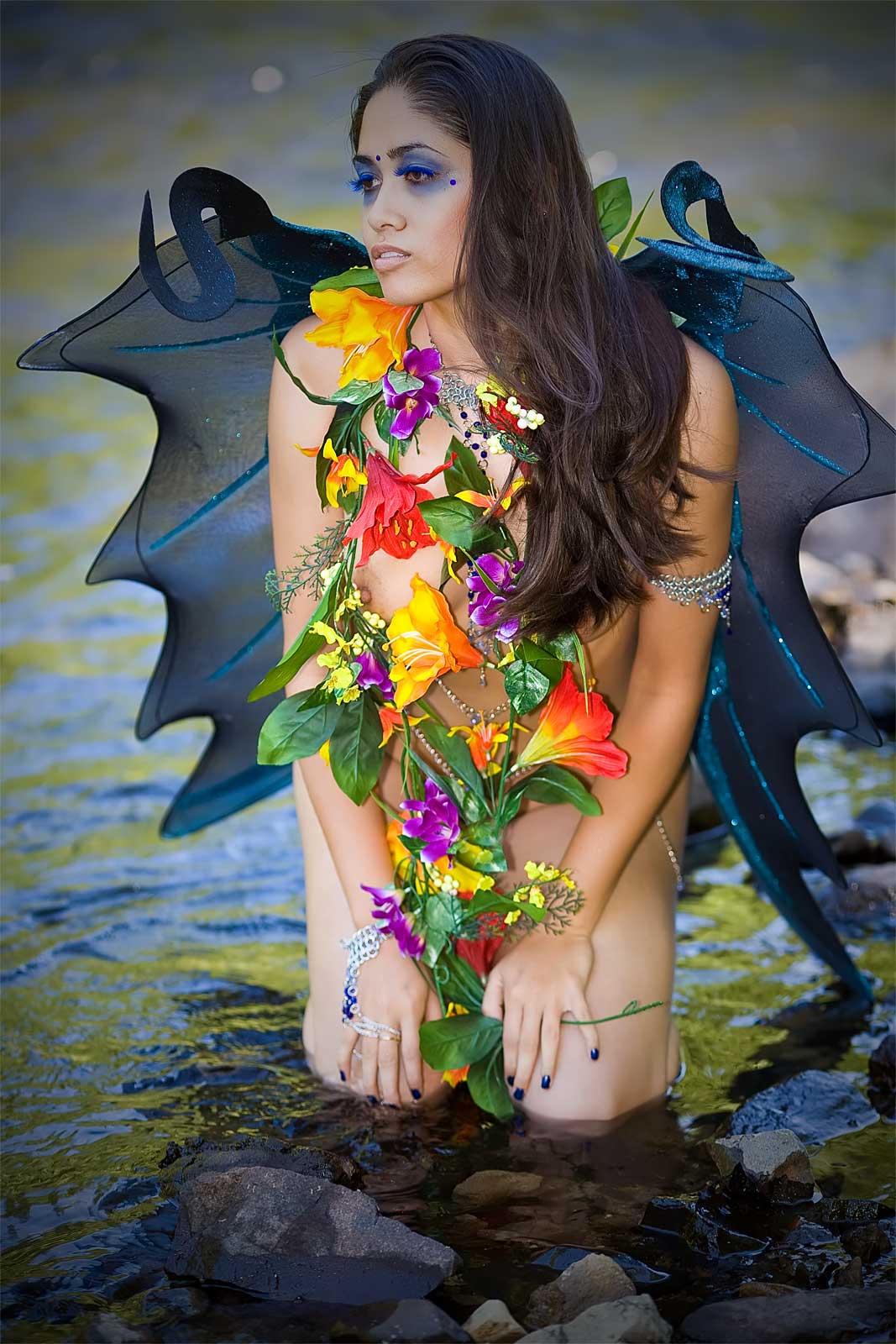 Although it was quite the drive from her location to where we got her into makeup and another significant drive to our shoot location, she kept up her end of the conversation along the way and make sure I was comfortable shooting with her. I certainly hope and expect to use her again for another Fae aspect and for my pin-up projects that will start in the winter as well.
Today I found my Autumn Fairy for the re-shoot. Autumn Fairy was the first of the sets that I shot back in 2006. At that point, I had not completely determined all the unifying elements used in the photo sets, therefore I intend to reshoot that particular session using a different model and bringing in the new elements (tule material, body jewelry, and artistic nudity). I've also found a better pair of wings and garland to use for the images.
Tomorrow I shoot Waterfall Nymph (Fairy) with Holly Johnson (who did just a fantastic job with her test shoot), and on Thursday I'm have a shoot planned with Ashley Haven from Model Mayhem. We were originally scheduled to shoot River Fairy, but I may have changed up my plans somewhat - we'll see. River Fairy seems like a very attractive shoot to me, but that will be my 3rd water related shoot in a week, so I'm might want to try something different. Ashley seems to very laid back and willing to shoot whatever I like. In any event, her portfolio has some very professional images and I'm sure we'll have a great shoot.