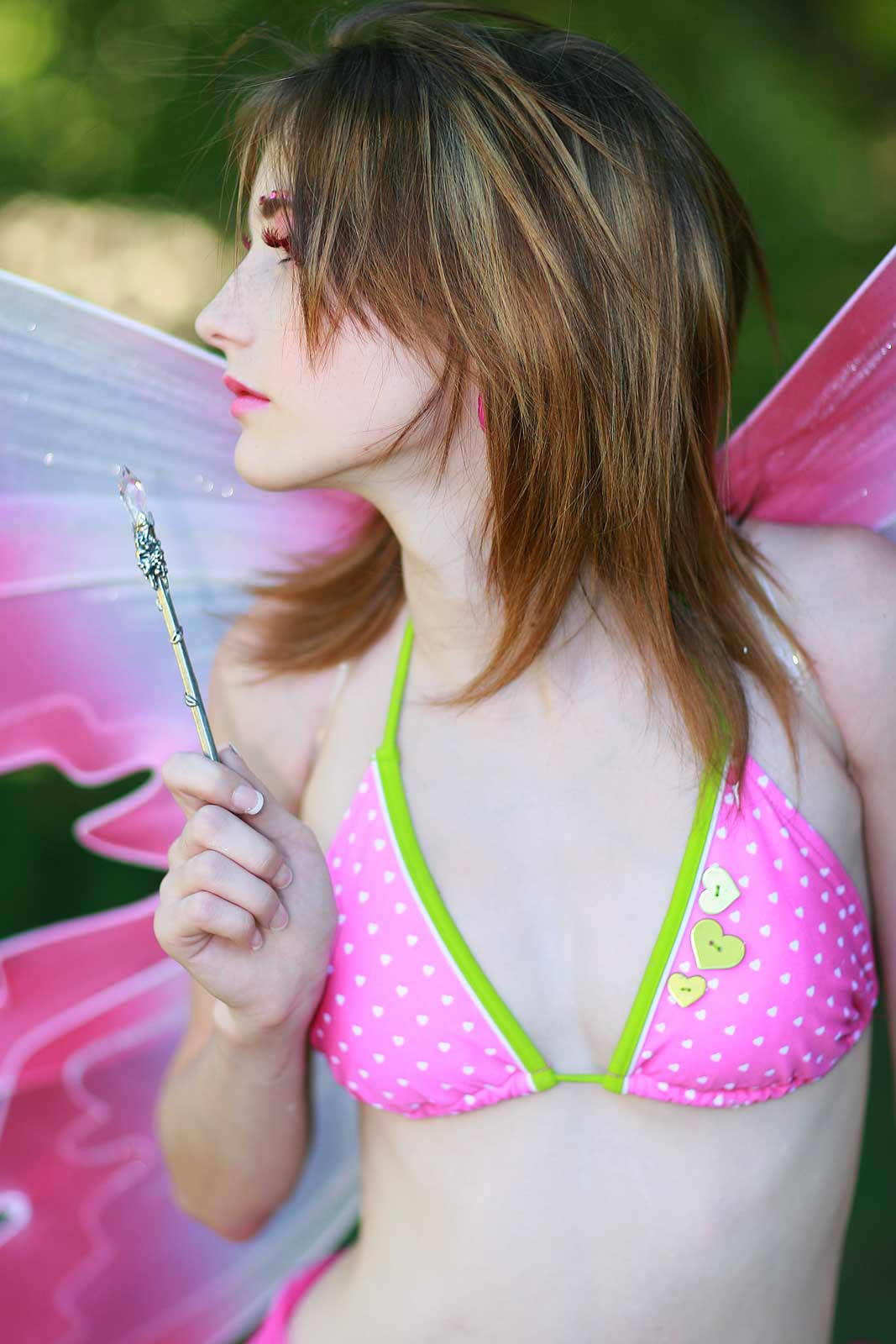 I shot today with a couple of young ladies in Culp Creek Oregon. Heather contacted me via a castings call on Model Mayhem and wanted work with me - she especially wanted to be part of my Fae Project. I was hesitant at first because she is only 17, but she assured me that her mother was all right with the nature of the shoot and would be there during the shoot itself. Her enthusiasm for the shoot got her the gig and I agreed to travel down to her area to shoot as it was on my way to Florence where I would be shooting tomorrow anyway.
Last night, Heather contacted me and asked if I could find a spot in the shoot for her friend Morgan. Although it was a very last minute shoot and I had almost no time to arrange a costume and define the poses for the shoot, I agreed and told her we would meet in her area for lunch today and I would brief her, her mom and Morgan (who is 18) on the project and the concept as a whole.
During my talk the girls listened and I thought they understood what was involved with the project as a whole and the elements that interlink each of the photo sessions to the project as a whole. These are the materials used for the costumes (tule is used as fairy garb), jewels on the face and sometimes the body, and some degree of tasteful nudity in that the Fae are not clothes conscious and where whatever comes to hand. Heather's mom certainly understood and it seems she was reasonably impressed with my portfolio.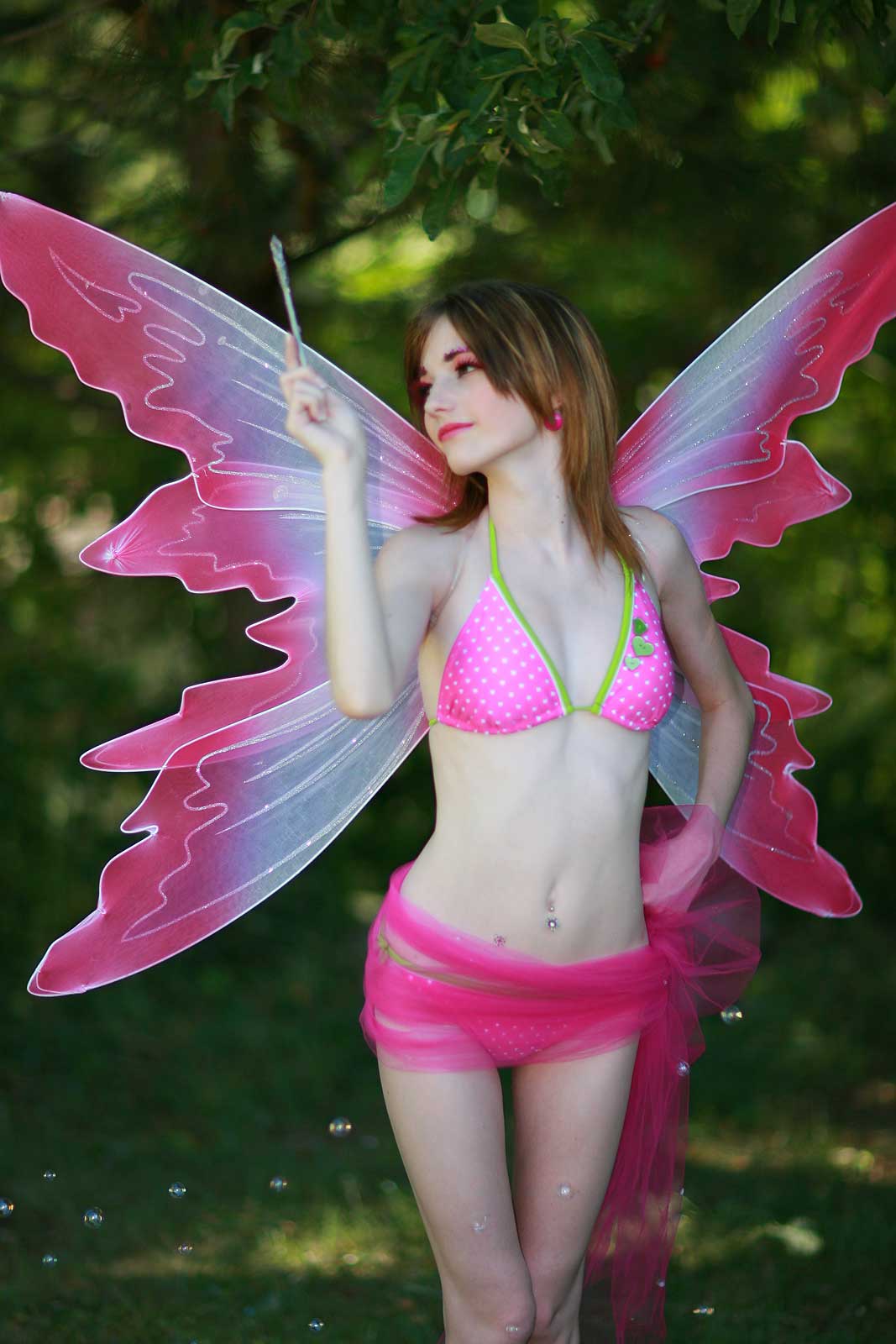 I'll give the girls credit. They did a great job in applying their makeup to my specifications, including the jewelry, the art crayon on the eyes, and the false eyelashes. I carefully went through the materials that would be used for the shoot and how they would be draped on the body. This is the part where it appears they stopped listening and came up with selective hearing because when we actually started shooting they balked a several of the costume changes I requested and for which I had pre-briefed them ahead of time. It seems they had their concept of the shoot and it almost but didn't quite mesh with mine.
We continued to shoot, nonetheless, and I worked hard to make sure we got some wonderful image. The shoot didn't start well either and the girls had planned to shoot down on the river which would have required a hike down a steep bank with all my gear, nevermind me being able to get down the bank and back up with my bad knee. So after driving about 15 miles to their shoot site, I had to call a nix on that and we had to drive 15 mile back to where we started (about 3 minutes from the hotel) to Morgan's parent's property where we ultimately conducted the shoot.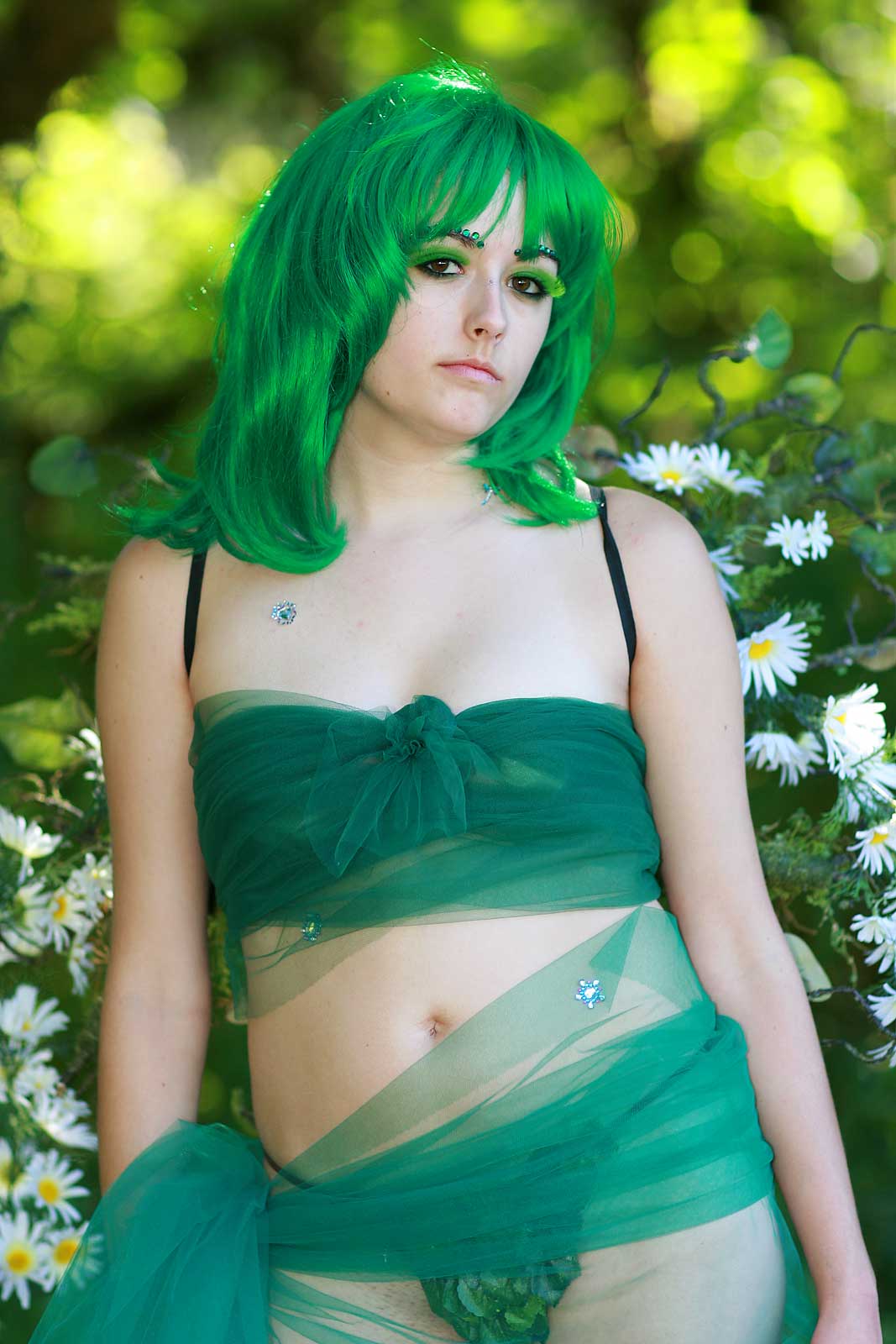 I had Heather run through several variations of the bubble fairy. It didn't quite work the way I planned because neither of the bubble machines I brought with me was able to work in the wind that was blowing. Morgan had to ultimately blow bubbles with a wand while trying to judge how the wind was blowing so as to get the bubbles to float toward Heather. It wasn't an easy job at all, but she doggedly kept at it and I'm pretty sure we got some good shots.
I then had Heather do a version of Spirit Fairy with elemental jewels. I'm sure I got a number of good shots from that set of photos. Heather changed wings a few times and I even got to do a couple of costume changes.
Then it was Morgan's turn. She got to wear the most elaborate wings for her Spring Fairy outfit and I worked to get several good backlit images for her. Heather's mom spent most of her time helping me with the reflectors and watching the girls costumes and wings while I concentrated on the composition and lighting. There was some pretty good teamwork in place for the entire shoot.
Of course, the girls at first told me there was no time restraints on our shoot, but then told me they needed to be somewhere a 8 pm, and then it was no, we need to be finished by 7:30 so we can get dressed, and somehow that turned into we really need to be finished by 7 pm so we'll have time to get back, dress and put our make-up on. I raised a couple of daughters myself, so I can't say I was surprised. I do hope they had fun with the shoot though. I'll have to say, I probably won't do a two model shoot in the future unless I'm working with older, more experienced models. This isn't to say the two girls weren't good models, but rather it's much more logistically challenging and time consuming to work with multiple models, especially when they have only just started modeling and haven't learned the ropes and unstated rules of professional shooting.
The images posted above are just quick grabs from the shoot. I picked them at random just to show some of the looks we were able to capture. With proper post processing on the skin, wings, faces and background, there will be some great images out of this set.
Tomorrow I have an afternoon fashion shoot and then a Sand Fairy shoot in the evening. Wish me luck.