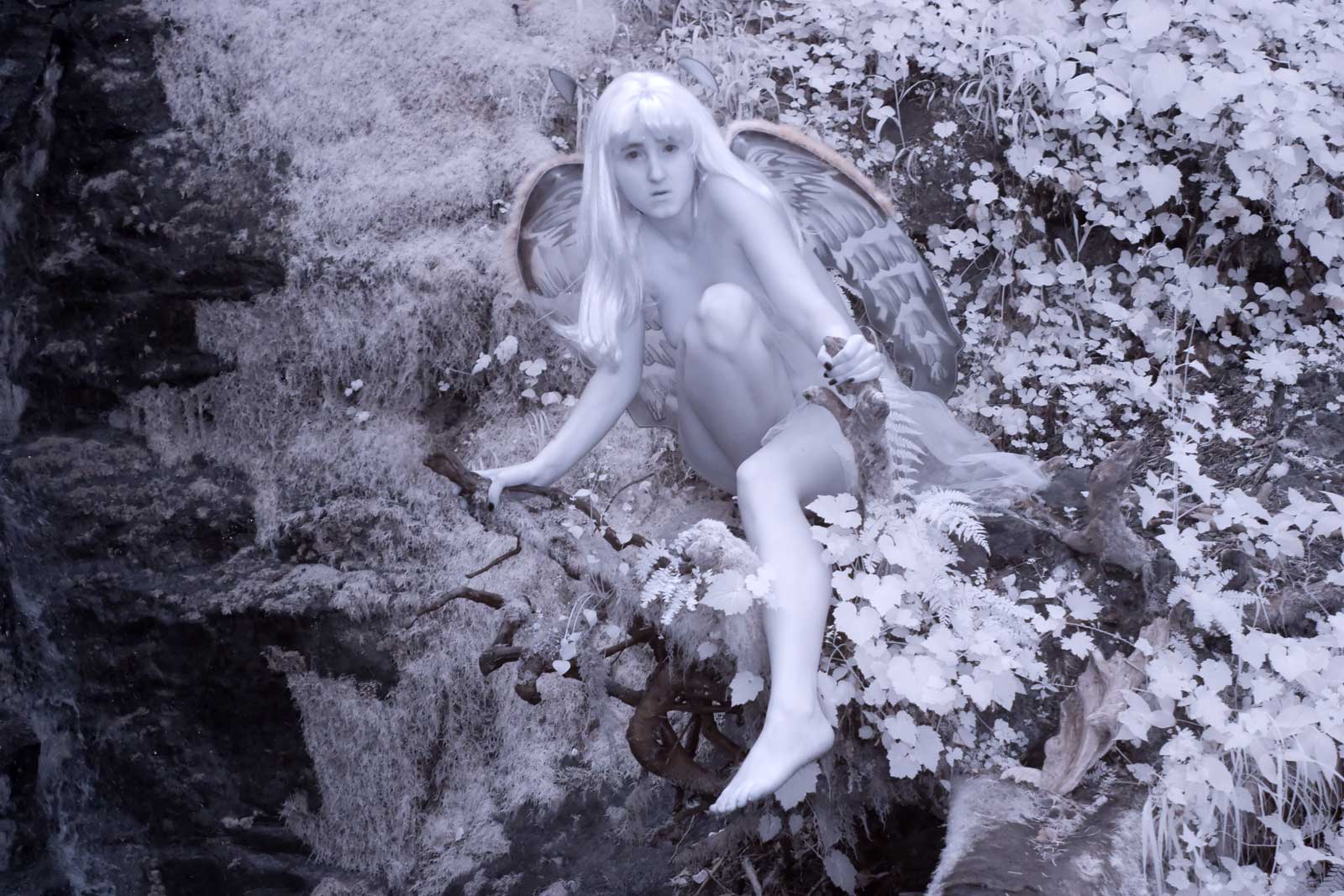 I was driving out toward Tillmook today and I decided to stop and do some photography at a little waterfall I know of that sits quite a bit off the highway. It's easy to get too and is quite beautiful. As I started to shoot, I noticed this lovely creature just in the edge of my vision. If I tried to look at her directly, I simply couldn't see her, but fortunately I had my infrared camera with me and a round of wide exposures caught this image.
Of course, this is the lovely model Holly posing for my Waterfall Fairy. We had quite the fun shoot today at this little secluded waterfall, and Holly was quite brave, even to the point of braving the very cold pool of water at the base of the waterfall and getting quite soaked in the process.
We got a lot of great photos and I look forward to processing them when I get home from a short business trip. In the meantime, I'll just have to settle for downloading them and viewing the thumbnails. The image above is a very quick edit. The final image will look much better.