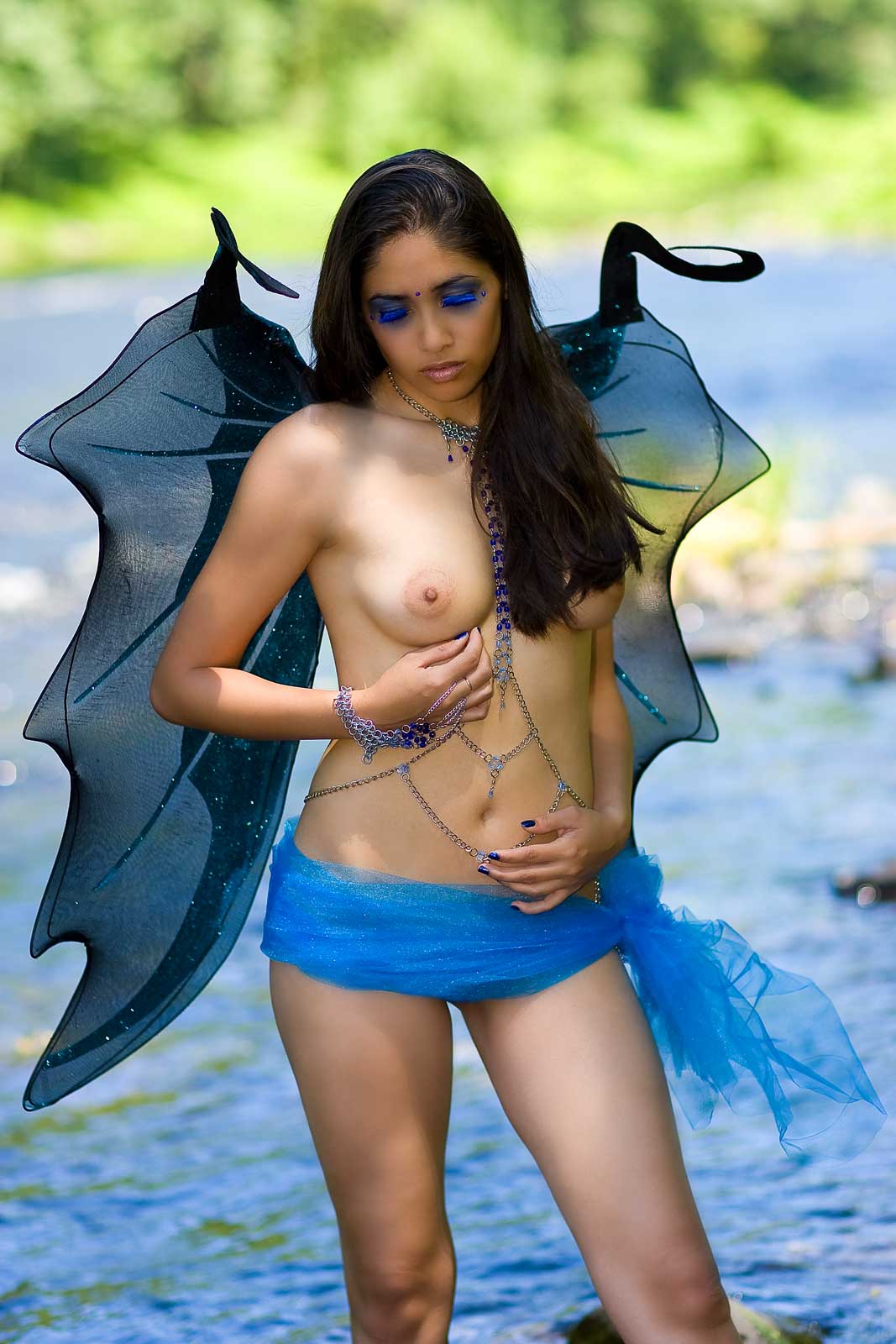 Sometimes when I finish a photo shoot and go back to edit the images a few days or a few weeks later, I wonder if the best images I get are a result of planning or if it was just luck. I certainly hope that it's planning because that means that the shoot can be reproduced and the results are consistent. I do think, however, that there is some degree of happenstance involved in every shoot.
Take, for example, the Water Fairy shoot I did a couple of weeks ago. I planned extensively for the shoot: I picked the model weeks in advance; I knew exactly where I wanted to shoot; I knew what time of day was best for the shooting location and where the sun would be during the shoot; I purchased the costume materials well in advance and planned the costume change sequence for the shoot; I knew which cameras and lenses I was going to use and, finally, I wrote everything down in a detailed set of shoot notes so that I could review them once the shoot began. That's the planning part.
The luck part also helped to produce a set of great images. First, it was a hot and sunny day. That made the water comfortable for the model and minimized any goosebumps. Yes, the shoot was planned for mid-summer so the weather would be warm, but in Oregon, that's not always a given. Second, the shoot area was absolutely deserted with no one to gawk at the lovely model standing naked or near-naked in the water. Since I choose a weekday afternoon to shoot, this was sort of planned, but during the summer there could have easily been several fisherman on the stream where I planned to shoot. We would have still shot regardless of their presence, but it was much better to have the area to ourselves. Finally, the makeup, the model and the costume just seem to come together to create the images I wanted. The wings I used were not the ones that I had planned for the shoot, but were instead my backup set. I was sure glad I had them because the first pair were torn right out of the package. In retrospect, these wings made for a much better and more cohesive image, so there was a bit of luck there as well.
Hey, I love to plan and I want everything to be known in advance, but I'll take luck any day, especially if it helps my images.