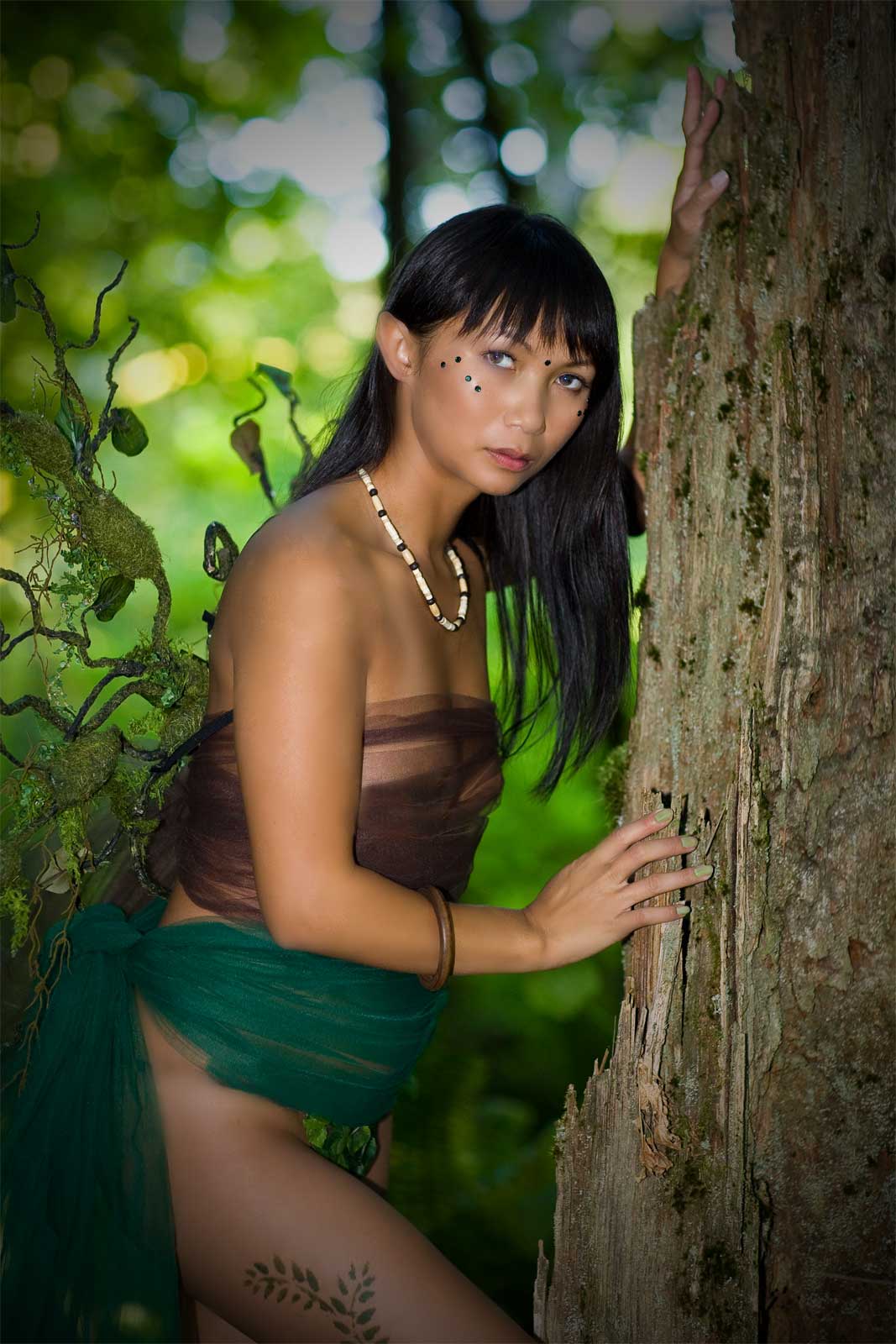 After nearly a year and a half of not being able to shoot anything on my Fae Project, I have been lucky enough to shoot two sets of photos this week. I've already written about shooting Garden Fairy with London Andrews, and then on Friday evening I got to shoot Woodland Fairy with Lilly.
I did a test shoot with Lilly at the beginning of the month. I showed her the wings, the costume design and the shoot materials during our test shoot and we agreed that we would shoot during the next good weather day. That day took nearly two weeks to arrive.
Lilly had never modeled before, but was excited to experience her first shoot. We did the make-up (ferns stenciled on the legs and body jewelry around the eyes) at my home before we headed out to the rural location where we were planning to shoot.
We had wonderful weather and the drive out to the shoot location was through a wonderfully scenic part of rural Oregon. Lilly and I chatted on the way out and I learned she was planning to run a half-marathon the next day. As you can see from the image, she's a fit and lovely model and a great choice for a woodland fairy. Her dark hair, eyes and golden skin gave her a look that was both exotic and a natural fit for the forested environs where we were shooting.
Though it was her first shoot as a model, she did quite well. We kept the costume changes and adjustments to a minimum and concentrated on integrating the poses and facial expression with the scenery on the hillside where we were shooting. Lilly was game to try most poses and was willing to pose among the ferns, tree stumps and various other vegetation. She did get cold toward the end of the shoot when the sun got lower and the breeze picked up a bit, but we shot just about everything I had planned and I was very pleased with our first shoot together. I have lots of images to work with and the one you see above was a very rough and quick edit of a random shot.