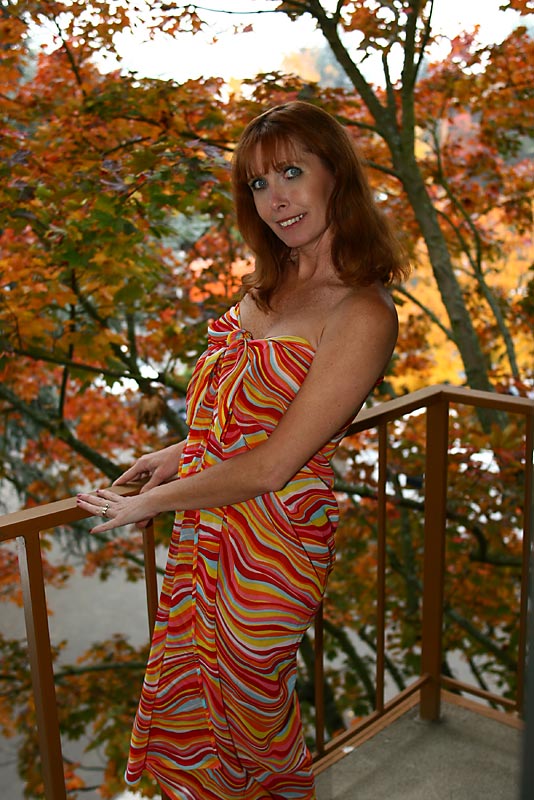 I really love the look of sarongs on a model. There's something so sexy, and a bit exotic, about them. The sarong is very versatile too. It can be wrapped in so many different ways and used to hide flaws or to accentuate the form. The fact that sarongs come is so many different sizes, styles and colors is a great benefit as well.
A few years ago, a gentleman in India saw some of my Oregon Country Fair photos. In the images, many of the fair goers were wearing sarongs of one sort or another, including several of the ladies in my party. He really enjoyed the photos and was kind enough to send me a huge box of sarongs from his factory in India for use to use at the next fair. Both of the sarongs seen in this posting came from the supply that he sent to us and I still use them for the fair and for use in photo sets.
Whenever I travel, especially to any place tropical, I always look for new sarongs to pick up for my photography sessions. In 2006, on a trip to Hawaii, we picked up several new sarongs, and even bought some for souvenirs to bring home to the family. These were very well received. they came is especially useful when we had our Luau Party in 2007.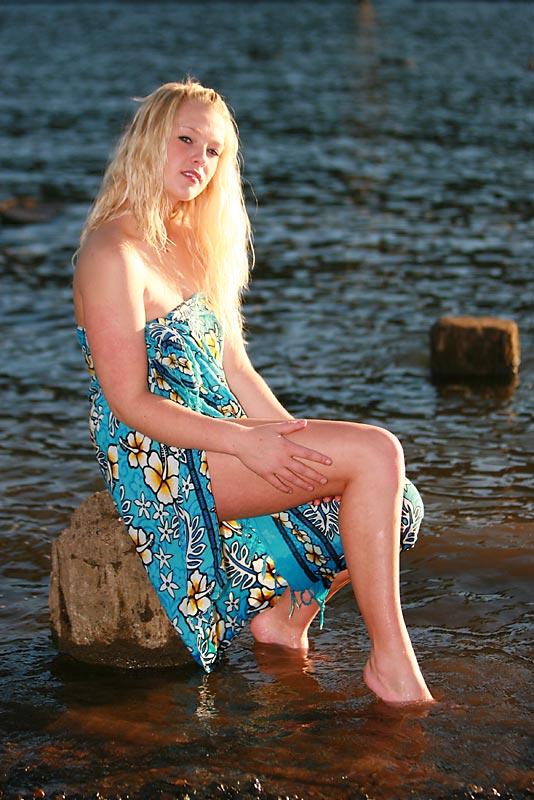 Clothing certainly helps to determine a mood, and sometimes a sense of location, in photography and the sarong suggests an exotic tropical locale, especially used with water and direct sunlight. Add a bit of sandy beach and a model shoot done is Alaska can be made to look as though it was shot on a tropical island.
I used a sarong for this model shoot with Sierra in September of 2007. Even though we were shooting along the Willamette River in Oregon, the sarong and the framing makes it appear as if we were shooting in some exotic tropical location.
So, if you enjoy shooting glamour, or enjoy just want a different look for portraits or other shots, pick up a few inexpensive sarongs and experiment with them. I think you'll find they're a lot of fun for both you and your model.