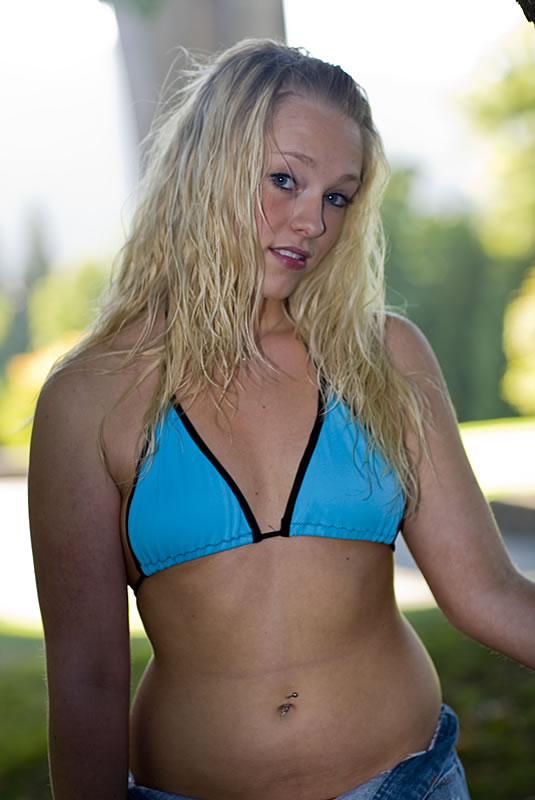 I had the distinct pleasure of working with a new model a couple of weeks ago. Sierra is a lovely young lady who obviously enjoyed posing for the camera. Although she is just starting out as a model, she has a natural ability to move for the camera and to strike poses that show off her lovely smile and physique quite well. I particularly like her eyes and her smile. I am looking forward to working with her on several more projects in the very near future. She has expressed an interest in working with me on my light painting and fairy projects, and we may very well revist Cathedral Park under the St. Johns Bridge (where these photos were taken) when the fall colors become more prominent.
In addition, I met another lovely young lady this week for coffee and a discussion about photography. She's done some pretty good work herself, but she's also interested in working with me on a couple of projects as well. We'll be setting up test shoots in the very near future, I hope. She has some great ideas for us to shoot as well.
Unfortunately, with the onset of the wet Northwest winter, much of my photography will be curtailed. There are very few fairs, festivals and other outdoor events during the wet months, so usually this means I don't take the cameras out much during the winter. This year, though, I'm planning to do more during these months. I have a friend who is building an indoor studio and I'm sure that with my help and the ability to use some of my studio gear, he'll be more than happy to trade me for studio time. I also plan to get out more and do some wet landscape photography, and perhaps even some model photography in the rain or the snow. So, I do have some planning and some work to do this winter.