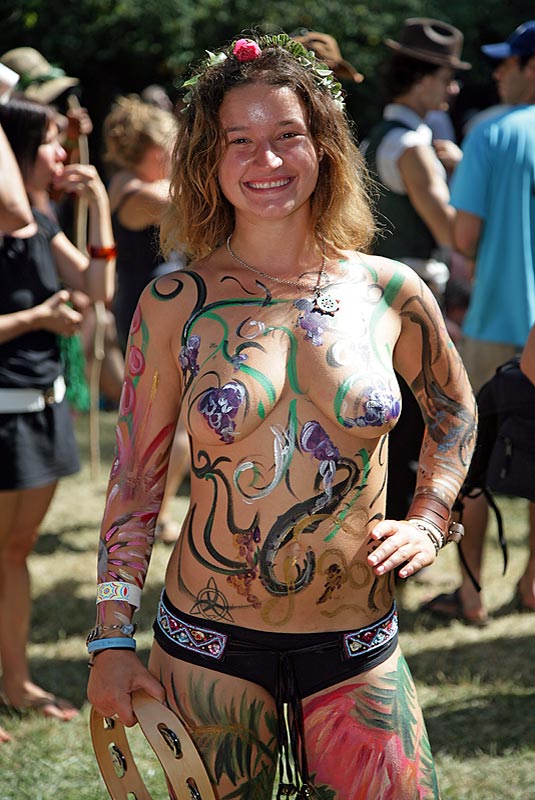 The Oregon Country Fair this year was, as always, a great photographic opportunity. I went on both Friday and Saturday. Friday was my day to indulge in abstract photography (patterns, colors, textures) while Saturday was the day to meet friends, enjoy the food, and shop. Unfortunately, the fair gets more crowded each year and it becomes more difficult to get around through the crowds, and there is seldom an opportunity to simply sit and rest for a few minutes. The fair has always been a colorful, chaotic event, but the crowds make it more chaotic and I fear that eventually it will reach the point where it becomes self-defeating.
The good news was that Kathleen the body painter was back at the fair this year and there were lots of people sporting her work. Of course, there were lots of others wandering the fair in their own imaginative paint jobs and costumes. The photo posted with this entry is of a very lovely, happy and enthusiastic young lady dancing at the main stage. She was very happy to pose for this and subsequent photos and she flashed the most dazzling smile.
Yes, I'll probably go again next year, despite the crowds.